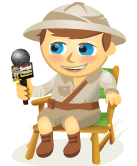 In this video I interview Mark Yolton, senior vice president of the SAP Community Network.
Mark shares how SAP's community of 2 million members from 200 countries is organized around business roles (such as developers, IT professionals and business process experts) to better engage with customers.
You'll find out how SAP puts together content focused on specific needs to build their community. Listen to the tips to learn how you can get customers to participate in your community.
Be sure to check out the takeaways below after you watch the video.
Here are some of the things you'll learn in this video:
Put Google Analytics to Work for Your Business (Online Training)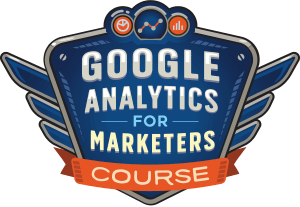 Ever thought, "there's got to be a better way" when it comes to tracking your marketing activities? Are you forced to make decisions based on limited data? With the right training, you can use Google Analytics to measure all of your marketing efforts with certainty.
You'll stop the leaks in your ad spending, justify your marketing spend, gain the confidence you need to make better marketing decisions, and know what's working at every step of the customer journey. Let the world's leading analytics pro show you the way. Check out our new Google Analytics for Marketers course from your friends at Social Media Examiner.
CLICK TO LEARN MORE: ANALYTICS TRAINING
How to get your customers to participate in your community
The value in providing a platform where customers can get answers to their questions
Why you need to look at customers as individuals and not brand accounts
How to use Twitter to build your community
How to use social media to give customers a platform for discussion
How Twitter can improve your event marketing
And listen for these hot tips to get your customers involved in your online community:
Find a problem, focus on solving that one issue and expand from there
Do a lot of listening and responding; use the feedback to move you forward
Expect to have a learning curve
Connect with Mark on Twitter @markyolton and check out the SAP Community Network which everyone is welcome to join.
Do you use social communities to connect with your customers? What tips do you have to share? Please leave them below.