Wondering how Web3 can drive more business and improve customer loyalty? Curious how larger brands are approaching NFTs?
In this article, you'll find inspiration to integrate NFTs into your business and marketing.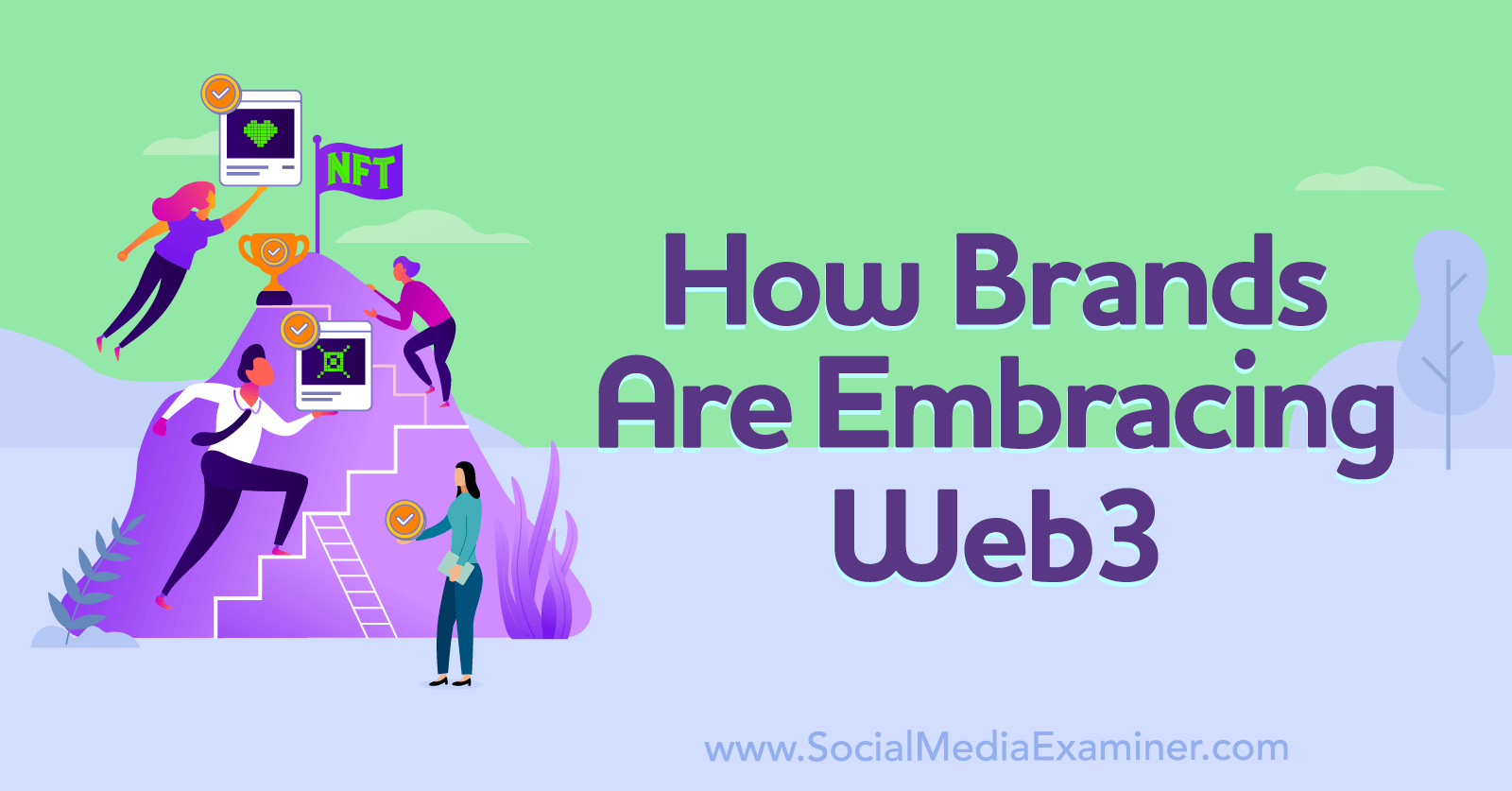 Why Early Adoption of Web3 Matters to Businesses
There's a reason brands such as Budweiser and Johnny Walker have existed for centuries. There's also a reason many companies on the Fortune 500 list from 10 years ago are no longer on the list.
Digital Darwinism is real.
Brands and marketing leaders who drive success over the long term balance their efforts on what's working today while building toward innovations that will enhance or improve their efforts in the future.
Brands and marketers who don't keep their eyes on innovation and emerging channels fall behind.
How do you know which innovations to pay attention to? Watch where consumers are going. They're telling you with their behavior which innovations and emerging channels they value. Take note and give those a small percentage of your marketing plans.
Think about the lift Comcast got from early adoption of social media. That same opportunity is here with Web3 and the advantage for early adopters isn't limited to pricing or press coverage. Training your team to understand new technology early on means your company is ready to activate as soon as you see that watershed moment.
Right now, a frontrunner for your attention should be the next version of the internet: Web3.
Time spent on digital devices continues to climb month over month and year over year. Consumers are building their identities in an increasingly digital-first world. By doing so, they're telling us what they value and want with regard to their digital experiences; for example, ownership of digital things.
Now is the time for your team to listen and learn about Web3 so your company doesn't get left behind or miss the boat entirely.
#1: Brands Embracing Web3: The Past
The most prominent examples of brands entering Web3 to date feature the use of NFTs.
Early in 2021, brands like Charmin and Taco Bell experimented with Web3 by using NFTs as a cultural relevance play—a novelty.
Soon after, businesses began to look at digital assets like NFTs through the lens of digital product lines. Nike has earned almost $200M in revenue from its RTFKT NFT line, which made a lot of CFOs realize consumers would pay for digital products.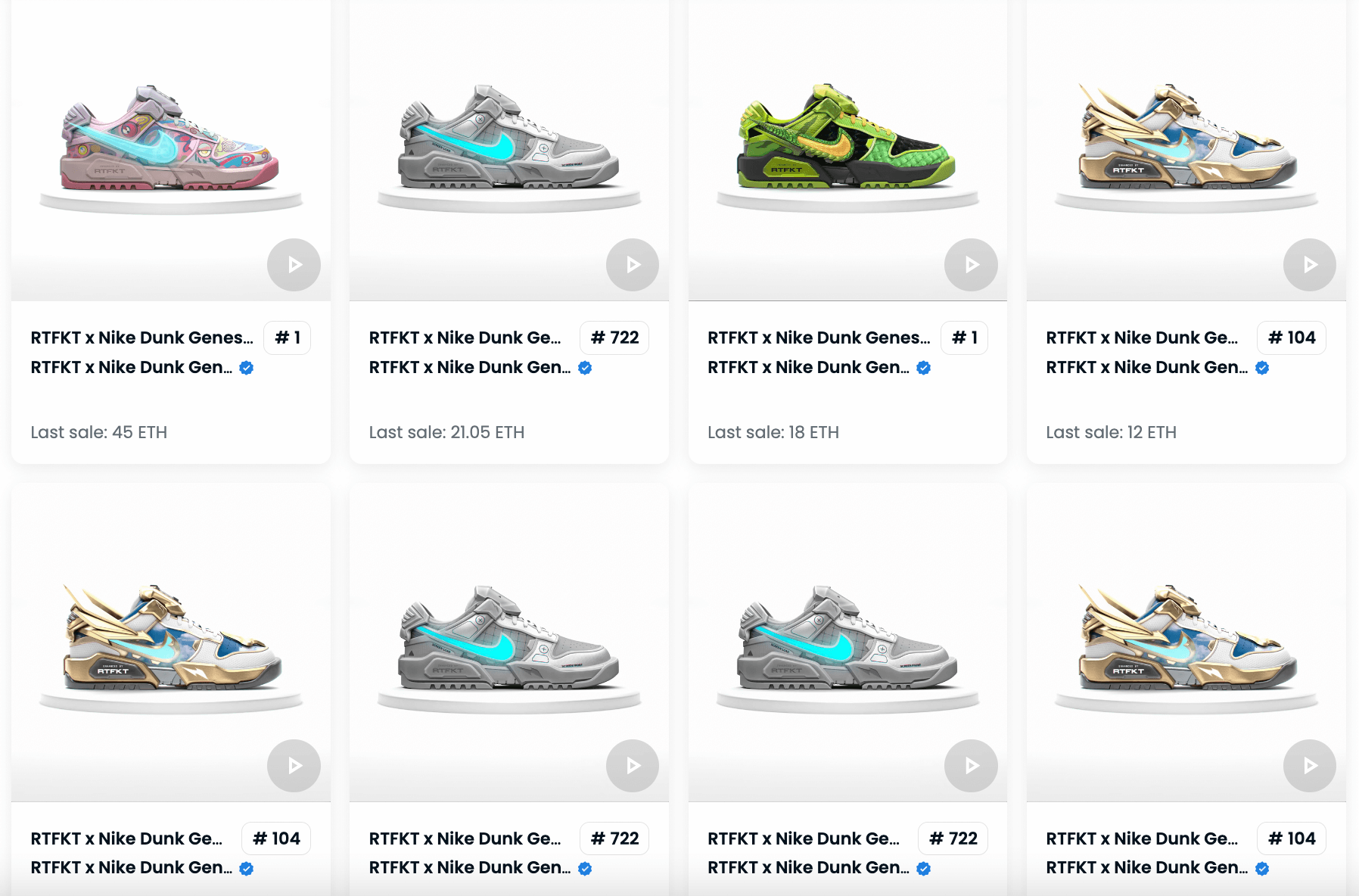 Fast-forward to mid-2022, and brands began to use NFTs to provide utility, enhance loyalty, gate membership organizations, and so on.
Which brings us to today.
While there's still a lot of skepticism, forward-looking brands and marketers remain curious and are trying to understand how Web3 can drive everyday business.
Starbucks nailed it. The company worked with Forum3 to bring its industry-leading loyalty program on-chain. The result is Odyssey, a tremendously successful NFT-powered loyalty program that has onboarded hundreds of thousands of users to Web3.
The soon-to-open Flyfish Club is another example.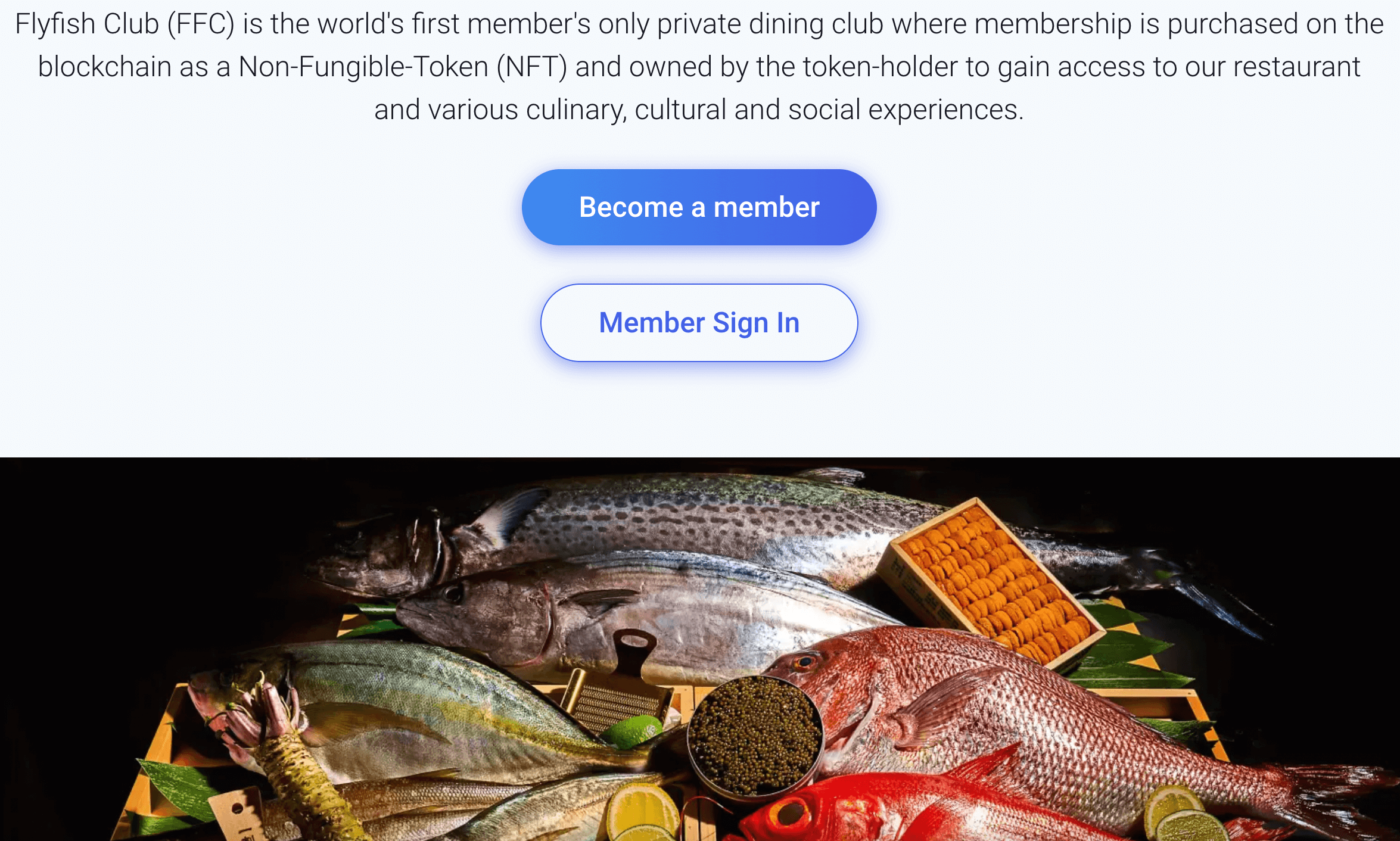 Launched by Gary Vaynerchuk, David Toks, and Josh Capon, the NFT-enabled membership club gives its holders entry to an exclusive sushi restaurant that will open in fall 2023.
#2: Brands and Web3: The Near Future
Over the past few years, Web3 campaigns were typically planned and executed in a silo. Soon, brands will be shifting away from siloing Web3 initiatives and toward integrating Web3 across their marketing efforts.
But for those plans to succeed, brands need to onboard their customers to Web3. That comes with one big barrier: getting a digital wallet into each customer's hands when they're not ready to jump into Web3.
Solutions such as Coinbase's Wallet as a Service can help. Using the service, any brand can create digital wallets for their customers automatically, on the back end of experiences. The customers can then participate in the brand's Web3 experiences with zero friction.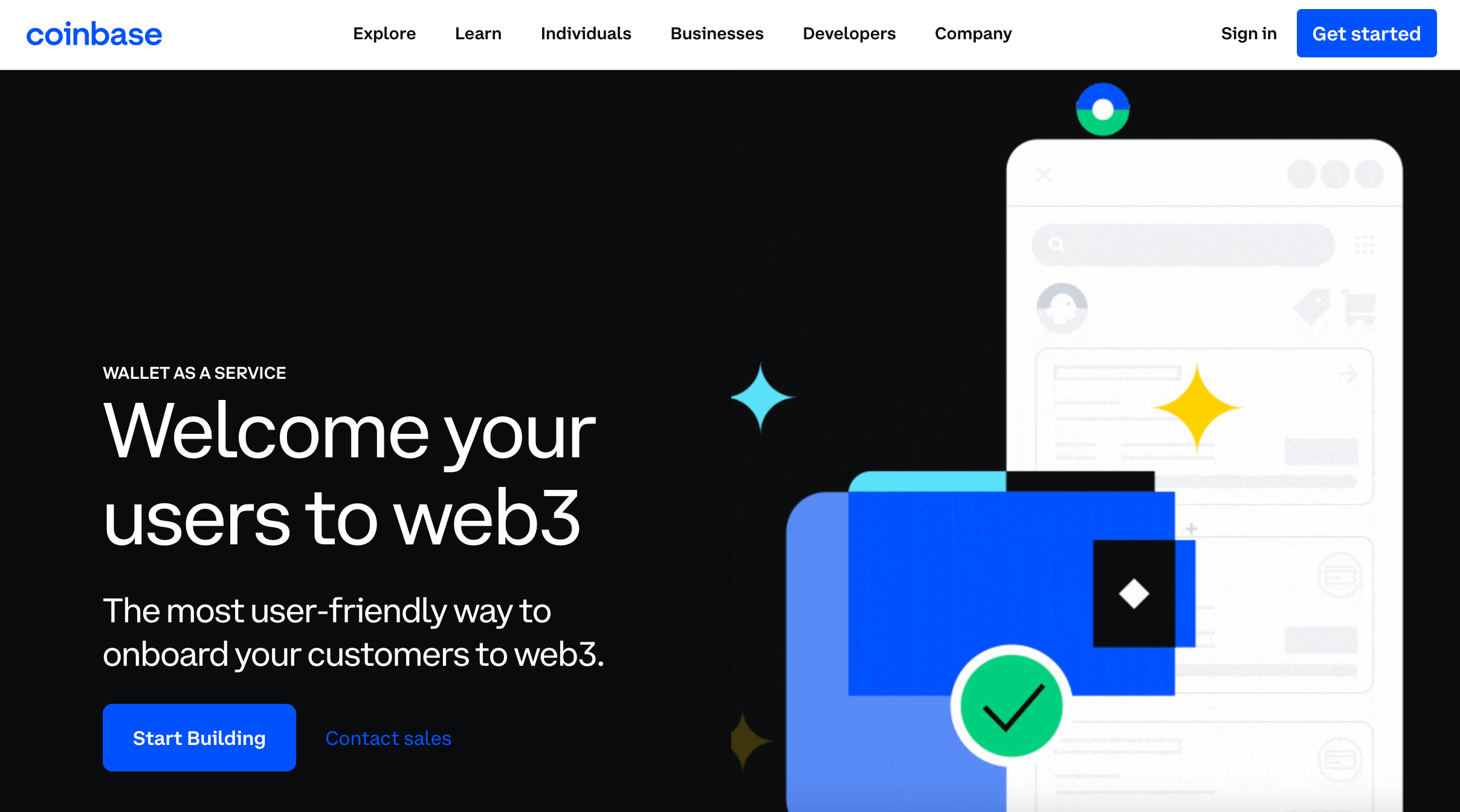 Who can you look to for inspiration with Web3 integration? Johnny Walker is a standout example.
During SXSW this year, the beverage brand held a tasting event that straddled the physical and digital worlds. Attendees were given a quiz and those who completed the quiz were given a POAP that entitled them to a free drink at the bar. Almost 4K people claimed a POAP.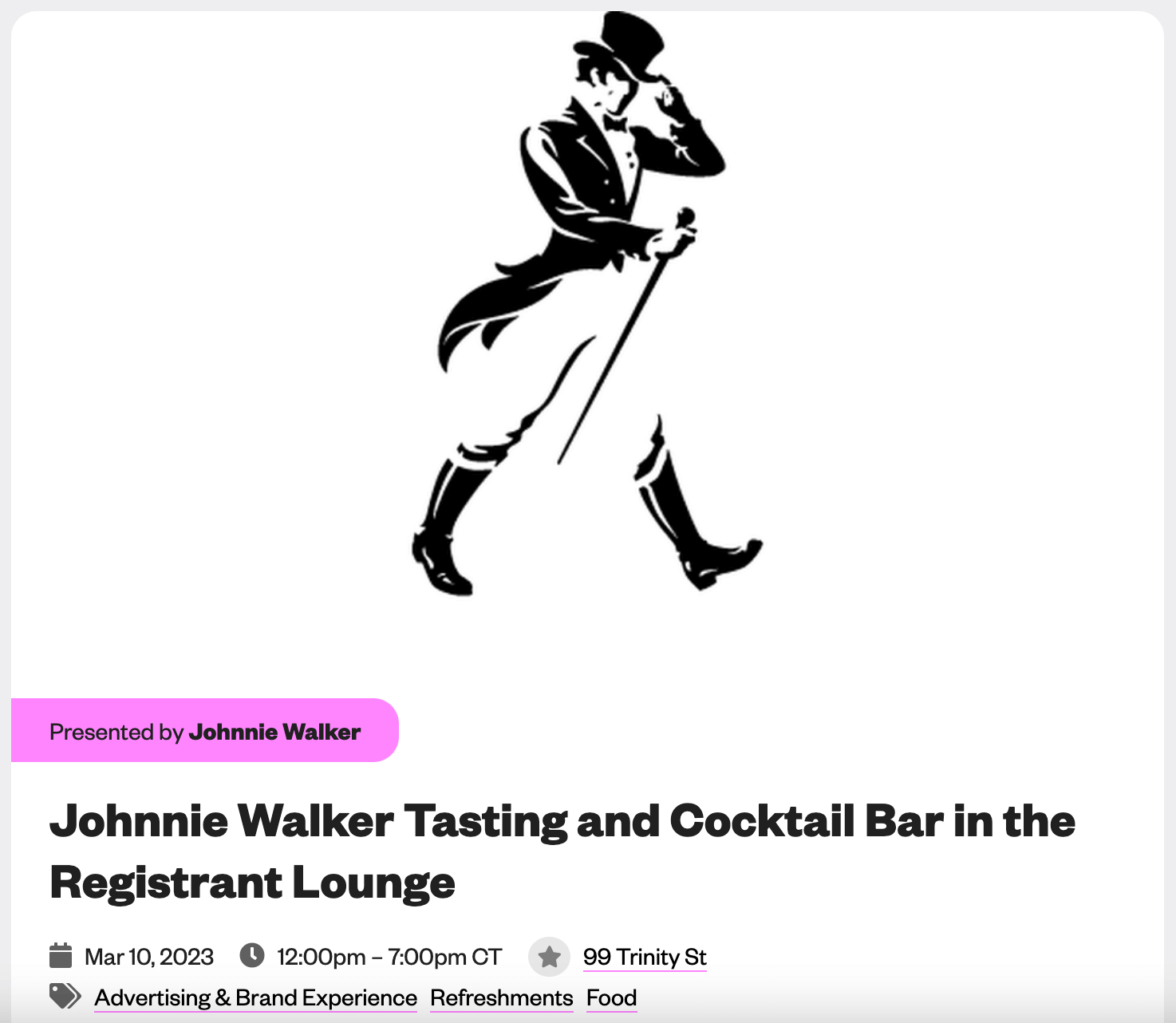 What's the upshot for Johnny Walker? The brand now has a way to reengage those 4K people with other Web3 experiences in the future.
The initiative was successful because it offered something people value and enjoy— in this case a free drink—in exchange for participating in an activity that seamlessly onboarded them to Web3.
#3: How to Integrate Web3 in Your Business
If you're planning to embrace Web3 in your own marketing or business, don't treat it as a gimmick or PR stunt. And don't activate for the sake of activation. This isn't a quick, 30-day campaign scenario. The blockchain is forever.
Focus on how Web3 can help you solve a real business problem because that's what your boss's boss is going to ask. Figure out how Web3 will help you sell more products or drive cultural relevance with your core consumer.
Take time to craft a long-term strategy that supports your objectives and build something you'll be proud of in 30 years.
Then, when you have internal and external stakeholder alignment and you have the resources in line to fully commit to that strategy, you can activate.
Other Notes From This Episode
Where to subscribe: Apple Podcast | Google Podcasts | Spotify | Amazon Music | RSS
✋🏽 If you enjoyed this episode of the Web3 Business Podcast, please head over to Apple Podcasts, leave a rating, write a review, and subscribe.
Disclaimer: The information provided on this website is provided solely for educational purposes and does not constitute any advice, including but not limited to, investment advice, trading advice or financial advice, and you should not treat any of the website's content as such. Social Media Examiner recommends that you independently research any information contained on this Website and that you speak with an investment professional before making any decision to purchase, trade, hold or sell cryptocurrency. Nothing herein should be treated as a recommendation to buy, sell or hold cryptocurrency. Social Media Examiner cannot guarantee the accuracy of any information listed on the website and is not responsible for any missing or wrong information. All information is provided as is and should be used at your own risk. Social Media Examiner disclaims all responsibility and liability for your use of any information found on the website.