Wondering how the metaverse will impact the future of business? Want to know why the metaverse will enhance business opportunities?
In this article, you'll discover business applications for the metaverse.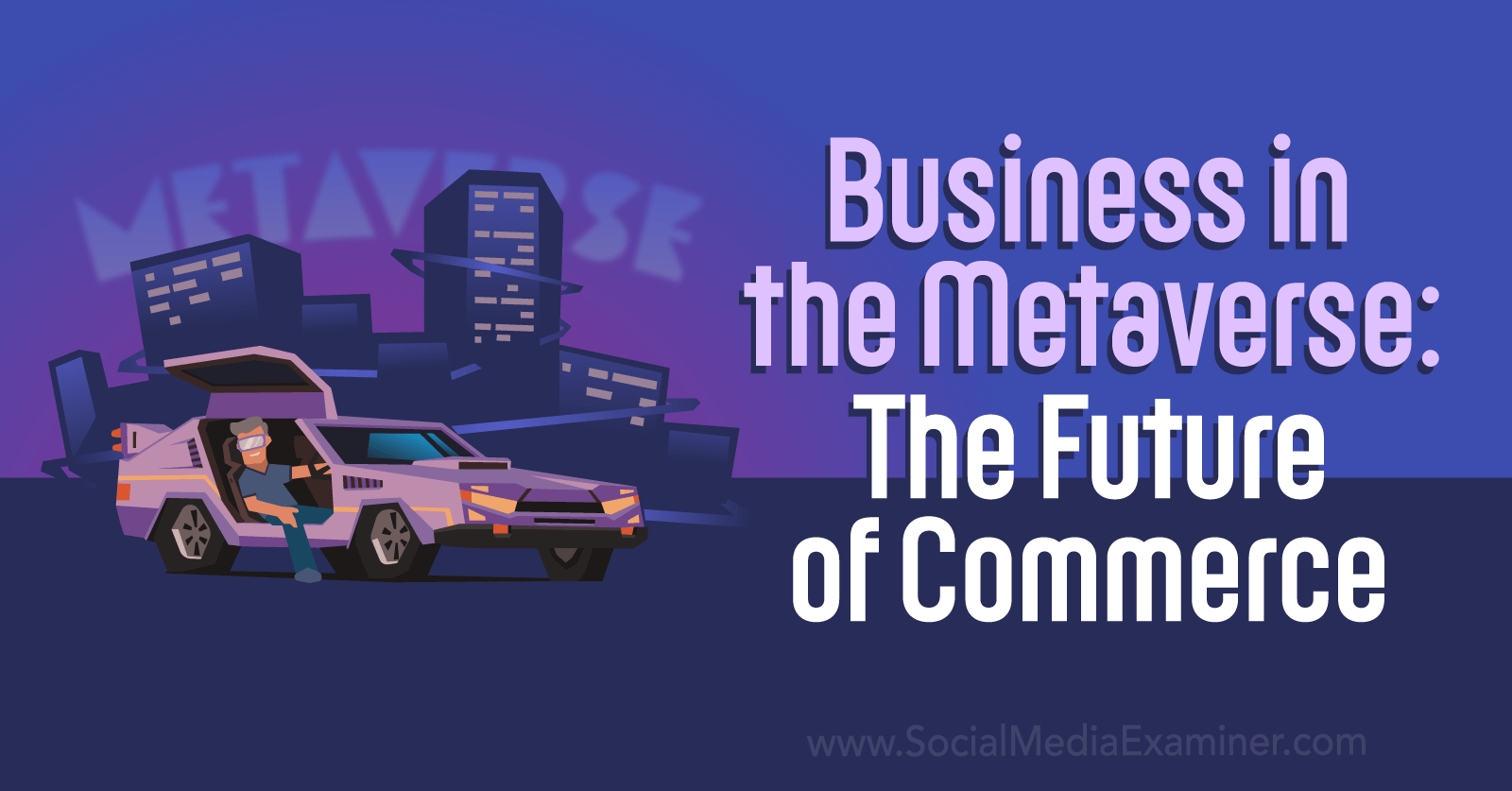 What Is the Metaverse, Really?
There's no denying that there's a lot of hype and confusion around the metaverse and Web3.
So what's what? The simplest breakdown is that Web3 is the tech and the metaverse is the experience.
The metaverse isn't something new that's coming our way. The metaverse is the evolution of the internet and it's already here, developing every day to give us increasingly immersive and interactive experiences.
Whether people realize it or not, many of us engage with the metaverse every day. We attend meetings via video in real time, use FaceTime, watch livestreams, take part in Twitter spaces, play games together from separate locations, and so on.
As these user experiences progress to become more immersive, more of the things we do in the physical world will happen in digital spaces. We'll host parties, attend concerts, go to art exhibitions or fashion shows, and meet with friends or colleagues, all online.
What are the key points that differentiate this latest version of the internet from previous versions?
First is the collapse of siloed user experiences. In the past, our user experiences with communications, media, commerce, gaming, and finance were separated. Today, we can experience all of this on a single website or within an immersive application environment.
Second is the emerging ability for us as consumers to own our digital identity, thanks to decentralization. Rather than signing into and out of applications, platforms, and experiences using multiple versions of our identities that are owned by corporate gatekeepers like Facebook or Google, we'll use a single identity that we own across the entirety of the metaverse.
The business owners and marketers who wrap their heads around these two points and are able to transform what used to be siloed customer experiences into a singular, frictionless customer journey will lead in their industries.
Metaverse integration may seem like something that's only achievable by large businesses today. But there are everyday applications that millions of small businesses around the world can take advantage of right now or in the very near future, thanks to decentralization.
Small Business Applications for the Metaverse
The business applications for the metaverse haven't really changed from the business applications of Web2.
What has changed is the emergence of and access to Web3 tech that empowers small businesses.
What if your small business could deliver the same type of streamlined and elevated customer experience based on a consumer's digital identity that massive companies like Amazon deliver today?
Amazon's business model is built on commerce, media, and gaming. They've interconnected the user experience across all of these so each of us gets highly personalized recommendations and conducts almost frictionless transactions. Think about the ease of purchase with Amazon's trademarked "Buy now with 1-Click®" button.

Amazon's entire customer experience is built on owning the data from each customer's identity—their unique data, browsing history, purchase history, and payment preferences.
Personalized Customer Experiences
Two types of Web3 tech can help your small business deliver that same level of customer experience, right now.
One is digital identity registration. Services such as Unstoppable Domains or Ethereum Name Service allow anyone to register their digital identity for use with Web3 tech and metaverse experiences.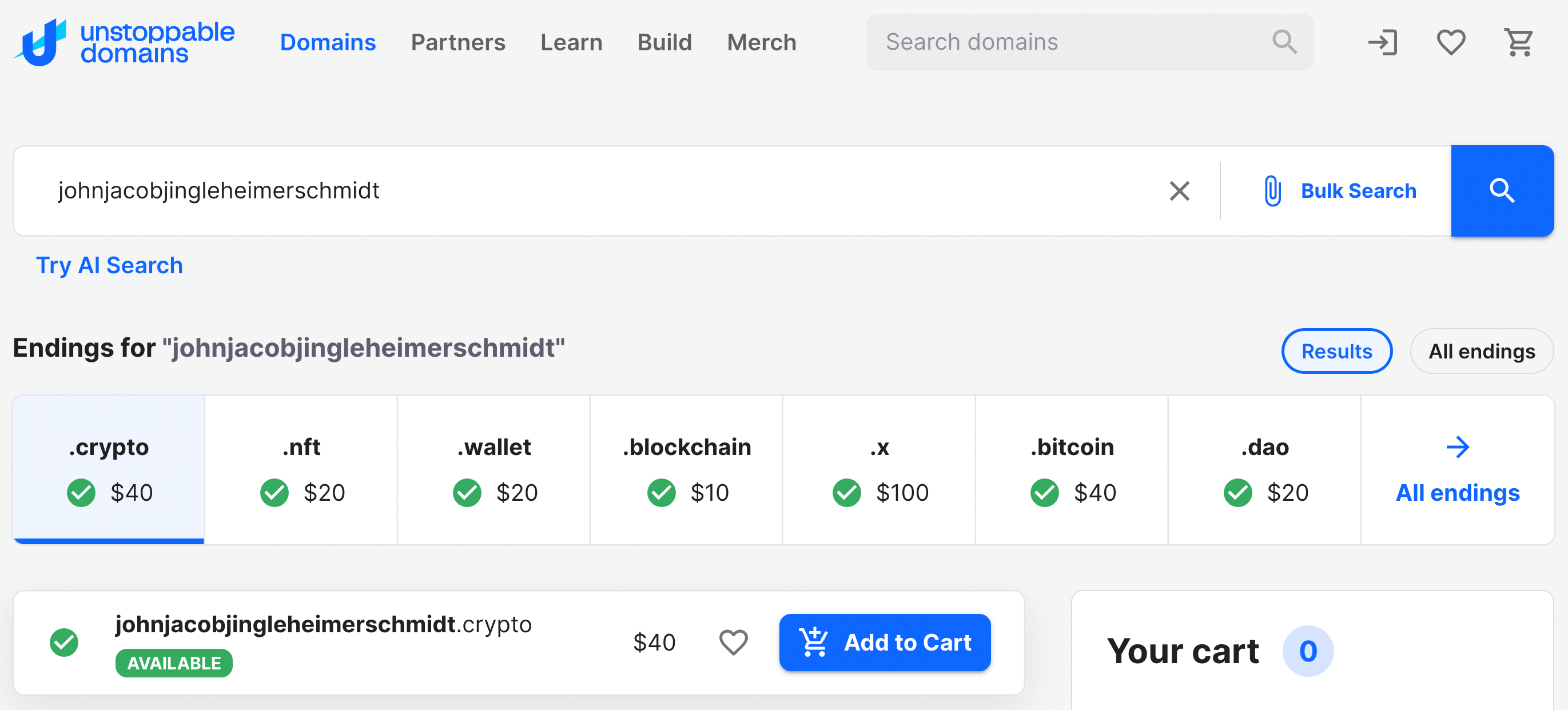 The other is WalletConnect. Enabling WalletConnect for your website or decentralized application allows customers to sign into your experience with a digital identity via their mobile/digital wallet, bringing all of their online history and preferences with them so you can deliver personalized customer experiences.
Frictionless Payments and Improved Flow of Commerce
The other side of tech like WalletConnect is related to transactions. Remember Amazon's trademarked "Buy now with 1-Click®" button?
Small businesses currently have to pay third-party providers to enable payment functionality on their websites or apps. This means that consumers often have to enter payment details every time they make a purchase.
Open-source protocols like WalletConnect streamline the payment process and will make third-party transaction providers unnecessary because consumers will have logged in with a wallet that also contains payment details.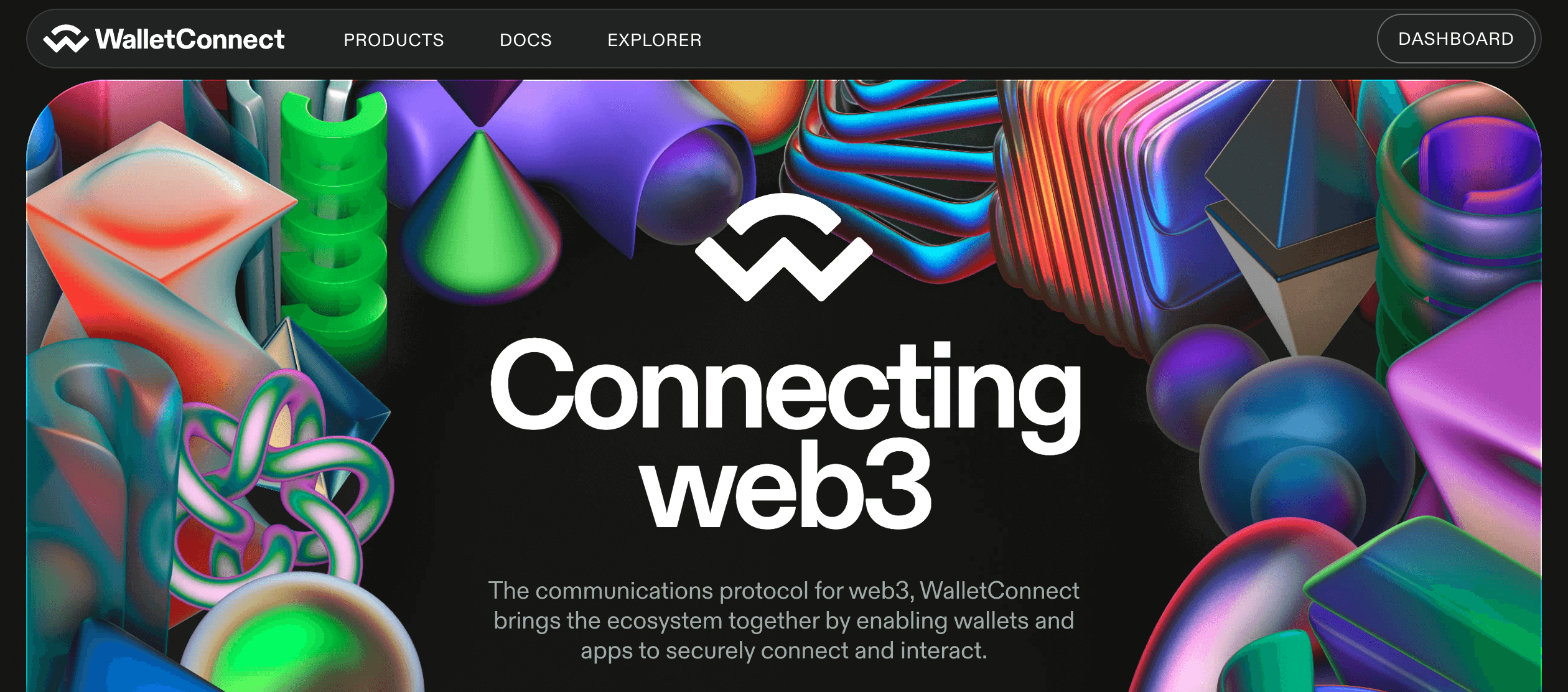 Because money will exist in the same domain as data, commerce will flow at the same speed as information does, providing a better and faster experience for consumers and businesses.
Of course, this all depends on mass adoption across the spectrum, and that could be as close as 3 to 5 years from now.
Why the Open Metaverse Matters
When Facebook rebranded as Meta, they had everything they needed to succeed in the metaverse at their fingertips. So how did they miss the mark?
It all comes down to digital identity or digital self and who owns the data related to digital identity.
In Meta's version, they own that data for every person who uses their service, whether that person logs into Facebook or a third-party website via Facebook Login. Then Meta collects, harvests, and sells that data to other businesses that want to persuade us to change our minds about something, buy something, and so on.
Meta is successful because we give them our digital selves.
People are becoming increasingly aware of how much their digital self really matters. They're deciding that it's not good for one entity to own that much data about them. So we're at a crossroads of sorts. Do we continue to let entities like Facebook or Amazon own our data or do we embrace a new path?
The Metaverse gives every individual the tools and technology to take back and wholly own their digital selves while enjoying the seamless experiences they're used to with Facebook Login.
But if we simply swap one walled-garden provider for another, we'll be no better off. This is why open-source technology protocols matter. Regardless of who creates an open-source protocol, everyone can use it. No more walled gardens.
Futureverse
Futureverse is building open-source technology protocols for communications, identity, and money, and demonstrating their uses in the hope that the protocols become universal standards everyone can build with. This will, in turn, attract more people to come and build experiences in the metaverse.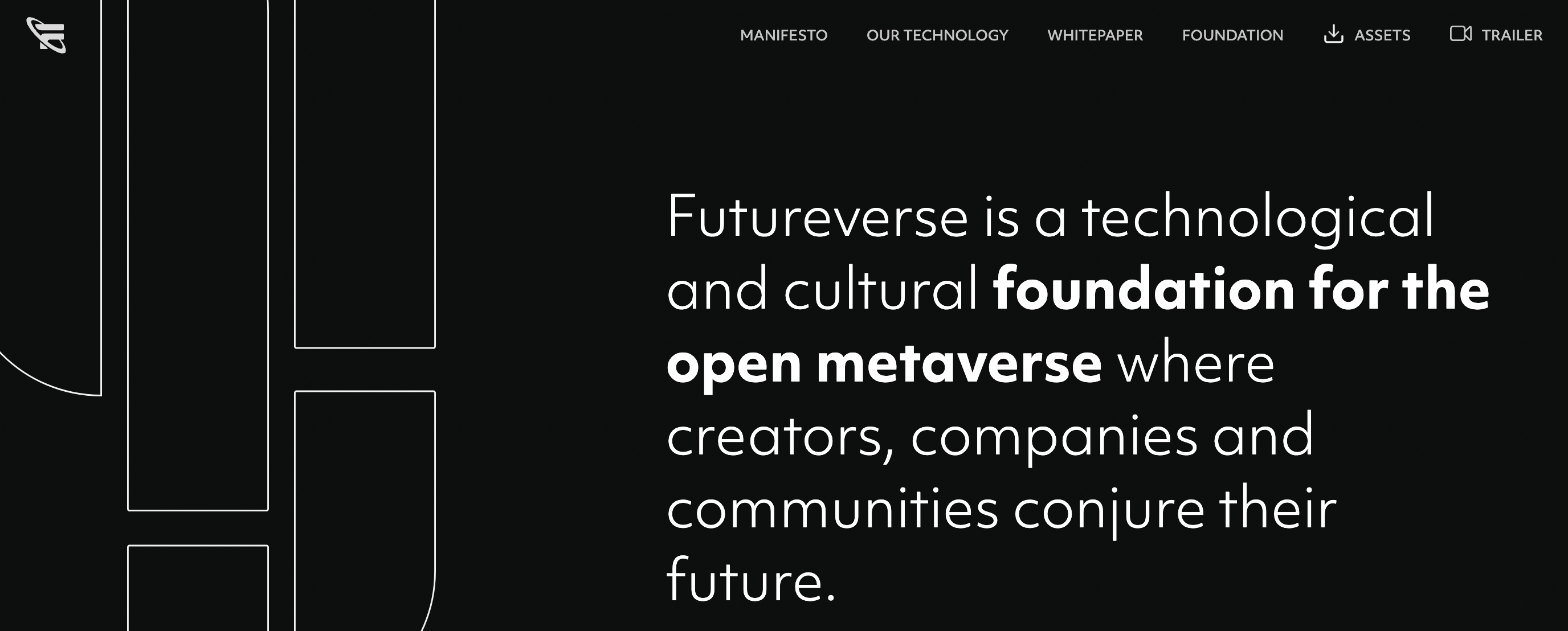 This brings us to artificial intelligence (AI), Altered State Machine, and the metaverse.
Altered State Machine
Altered State Machine created an open-source protocol that allows people to own AI agents like Sidekick AI.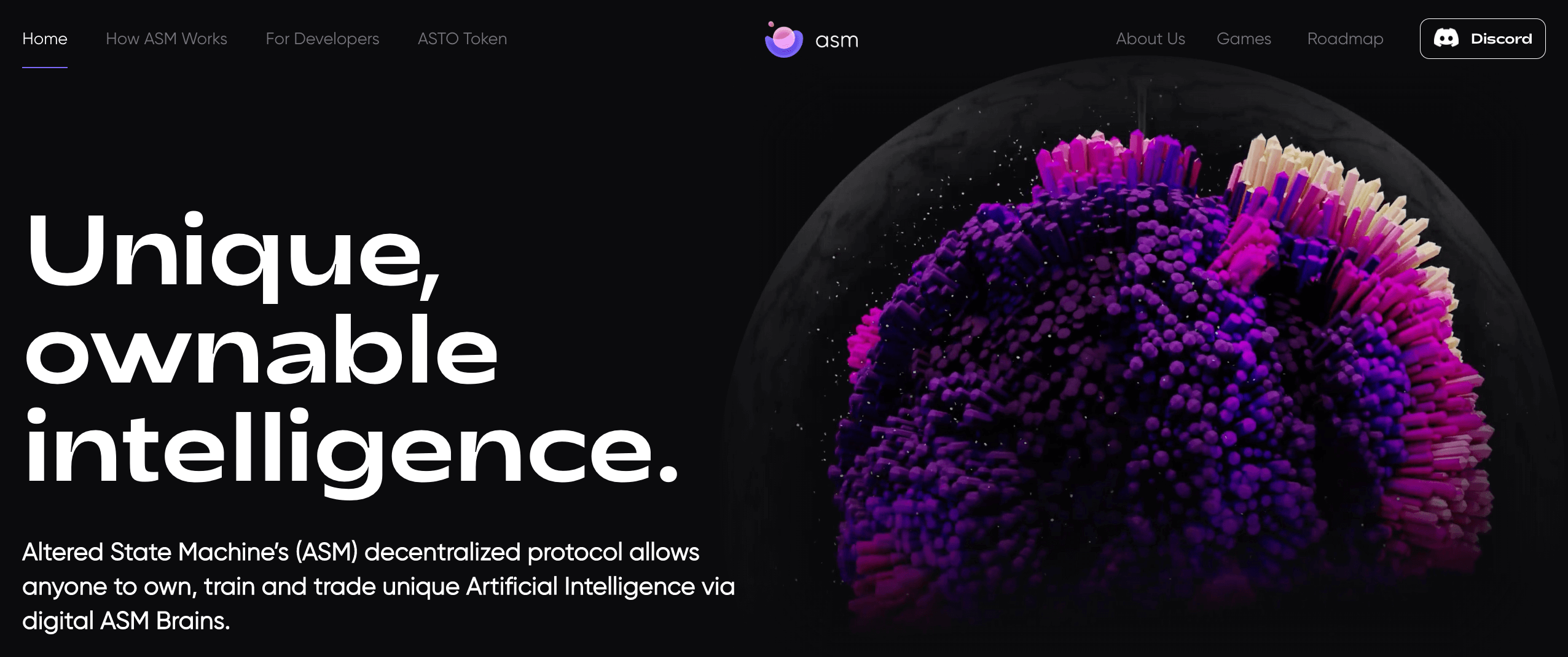 They also built a series of applications that help people learn how to train and use AI to not only build 3D objects and characters but also full metaverse experiences.
This opens the door for all small businesses to take advantage of Web3 tech and the metaverse.
Other Notes From This Episode
Where to subscribe: Apple Podcast | Google Podcasts | Spotify | Amazon Music | RSS
✋🏽 If you enjoyed this episode of the Web3 Business Podcast, please head over to Apple Podcasts, leave a rating, write a review, and subscribe.
Disclaimer: The information provided on this website is provided solely for educational purposes and does not constitute any advice, including but not limited to, investment advice, trading advice or financial advice, and you should not treat any of the website's content as such. Social Media Examiner recommends that you independently research any information contained on this Website and that you speak with an investment professional before making any decision to purchase, trade, hold or sell cryptocurrency. Nothing herein should be treated as a recommendation to buy, sell or hold cryptocurrency. Social Media Examiner cannot guarantee the accuracy of any information listed on the website and is not responsible for any missing or wrong information. All information is provided as is and should be used at your own risk. Social Media Examiner disclaims all responsibility and liability for your use of any information found on the website.