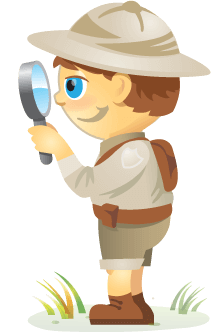 Welcome to our weekly edition of what's hot in social media news. To help you stay up-to-date with social media, here are some of the news items that caught our attention.
What's New This Week?
Google Search Integrates Google+: Google transforms "into a search engine that understands not only content, but also people and relationships," and introduces three new features: personal results, profiles in search and people and pages. This means that your Google search results will be even more personalized, thanks to information shared on Google+.
https://www.youtube.com/watch?v=8Z9TTBxarbs
Twitter's Embeddable Tweets: Twitter users are using the embeddable tweet code to publish interactive tweets on their websites and blogs, like the one below. Find out how to embed tweets here.
Finalists: Top 10 Social Media Blogs 2012 bit.ly/A2SWis via @smexaminer

— Michael A. Stelzner (@Mike_Stelzner) January 9, 2012
Groupon Announces New Promotional Marketing Instrument: Clicky, the Clickable Value-Wheel "gives users the opportunity to potentially score a discount on select Groupons by the simple act of spinning a wheel! Clicky was designed to provide momentary distraction and meet the minimum threshold of amusement necessary for users to share Clicky, the Clickable Value-Wheel through social media channels, thereby virally spreading Groupon and increasing its number of active customers."
https://www.youtube.com/watch?v=n4eW0zfmxGQ
Etsy Adds Pinterest Pin It Button: Etsy, the popular ecommerce site, recognizes the power of social media and embraces Pinterest. Check out Etsy's Pinterest page.
Social Video Summit (Online Training)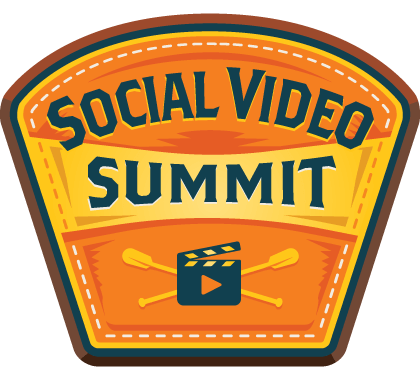 Wish you had an engaged social following that turned into customers? Want to succeed with social video, but something's stopping you? Get ready to be coached by 12 of the world's best social video marketing pros for an entire week. Each expert is a dedicated specialist. They live and breathe social video, delivering results for their clients every day. And they'll share their proven strategies with you. You'll learn from their mistakes, experiments, and successes. Imagine putting their wisdom to work immediately in your business. This is a live online training event from your friends at Social Media Examiner.
LEARN MORE - SALE ENDS May 14TH!
Ads Appear in Facebook News Feeds as "Featured" Posts: These ads, also referred to as Sponsored Stories, are showing up as featured posts in your news feed.
Here's a social media tool worth noting:
Brand My Mail: a new tool to seamlessly integrate RSS feeds, Twitter posts, WordPress blogs and more into your email.
And don't miss this: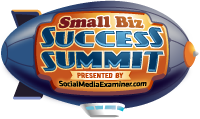 Last Week to Save 50% on Social Media Examiner's Small Biz Conference
Social Media Examiner presents Small Business Success Summit 2011! (online conference) Join 25 experts, including including John Jantsch (author, Duct Tape Marketing), Anita Campbell (founder, Small Business Trends), Michael Stelzner (founder, Social Media Examiner and author, Launch), Mari Smith (co-author, Facebook Marketing), Jesse Stay (author, Google+ for Dummies), Hollis Thomases (author, Twitter Marketing), David Siteman Garland (founder, "The Rise to the Top" and author, Faster, Smarter, Cheaper), Joe Pulizzi (founder, Content Marketing Institute and co-author, Get Content, Get Customers), Brian Clark (founder, Copyblogger Media), Lee Odden (founder, TopRank Online Marketing), Ramon Ray (founder, Small Biz Technology and author, Technology Solutions for Growing Businesses) and Lewis Howes (co-author, LinkedWorking)—just to mention a few (scroll down to see full list)! Go here to learn more.
What social media news caught your interest this week? Please share your comments below.