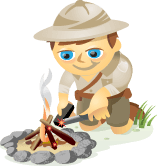 Google Buzz is important, not because it's the next big thing, but because it's from Google and is bolted onto one of the world's biggest email services, Google's Gmail.
When a service launches with millions of users right out of the gate, we need to take notice. That said, it's still the early days for Google Buzz. It might be a bit premature to be jumping on this bandwagon with both feet. So what should you do?
In this article I'll reveal what you need to know about Google Buzz.
The good news is Google Buzz is not particularly complicated or new. Google has used the most basic features from other popular platforms: friends and status updates.
You can post short messages, comment and "like" other people's messages, plus share links and photographs. All familiar stuff. Your initial friends will be from your Gmail address book and you can find other people with the usual searches for email address and name.
Here's Google's launch video for Google Buzz:
What follows are the basic facts and tips so you "know enough" not to get left behind, but not so much that you need to spend the next week learning yet another social networking service!
#1: Got Gmail? You Have Google Buzz
If you have an existing Gmail account, you're likely either all ready to go or about to be. Google Apps email users are still waiting, unfortunately.
Luckily for me I already had a Gmail account from a while ago that was still working. To get started, you're going to need that Gmail account, even if you only want it for Buzz.
#2: Get Your Personal Profile
It seems that Google Profiles will be more important going forward.  Profiles is the other service that's heavily tied into Buzz. You can find mine and fill out your own here.
Get Expert Social Media Marketing Training from the Pros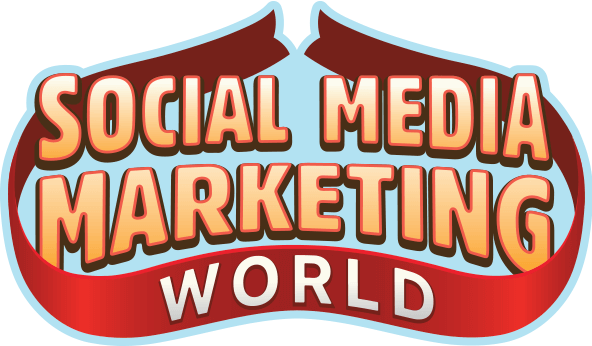 Want to get ahead of the competition and learn how to diversify your social marketing strategy?
Learn from the industry's most trusted experts, rub elbows with other smart marketers, and take your marketing to the next level during this 3-day event in sunny San Diego, California.
CLICK TO LEARN MORE
#3: If You Use Facebook, Buzz Will Be Familiar

As mentioned above, it's very much like FriendFeed and Facebook.
Your Guide to the Future of Business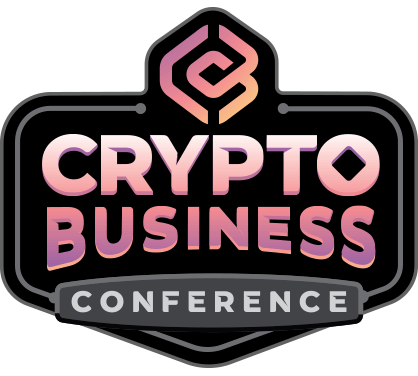 The Web3 renaissance opens up new opportunities for entrepreneurs, creators, and marketers who are ready to embrace the changes. But, who can you trust?

Introducing the Crypto Business Conference; a premium event for anyone who wants to learn how to put Web3 to work for their business.

Join us in sunny San Diego, California, for the first-ever crypto conference for business pioneers…not finance and tech nerds. You'll get actionable, business-building ideas from proven innovators—without all the techie jargon.
CLAIM YOUR SEAT
You add status update messages, links and photographs, and people can comment on them or "like" them. You can comment and like other folks' stuff in return. It's all very easy.
#4: Import Your Other Social Sites
In addition to posting links and messages, you can import your blog posts and photographs. You can even import your tweets.
That's how I find most people are using the service right now. They're importing their other stuff and spending just a few minutes in conversation and so on, while still dedicating most of their time to Twitter and Facebook.
#5: Listen and Friend First
While you can import all your other content, it might be worth holding off.
Add your friends, browse around and get familiar with the service before rushing headlong into importing all your stuff. Some people are already unfollowing "noisy" people.
It's going to be a while before the "rules" of this community are ironed out. The best use you can make of it right now is connecting, conversation, and finding cool content.
Interestingly, while most excitement is about Google SEO and sharing content, a lot of people are complaining that conversation threads are moving off blogs and Twitter into Buzz, which makes it a whole new important place to listen to what people are saying.
What I Like About Google Buzz…
Buzz is lending itself to real in-depth conversation threads (like in FriendFeed), rather than fleeting but snappy chats like in Twitter.
Better signal-to-noise ratio. So far it is growing like Facebook without the "Farmville" rubbish.
It's all very familiar … but does that mean Google has no innovation in Buzz?
So far those three items do not add up to a hugely compelling reason to make this your primary social tool, but it is worth a look.
What do you think about Google Buzz so far? Please share in the comments field below…
Curious about NFTs, DAOs, and Web3?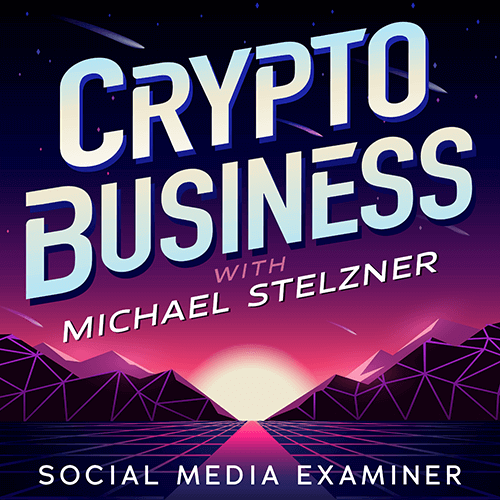 Follow the Crypto Business podcast to find out how NFTs, social tokens, DAOs (and so much more) will affect your business in the near future.

Every Friday, host Michael Stelzner interviews leading industry experts about what works right now in Web3 and what to expect in the future, so you can prepare your business for the shift, even if you're a total newbie.
FOLLOW THE SHOW