Looking to diversify your social advertising? Wondering if TikTok might do the trick but you're not sure how to get started?
In this article, you'll discover everything you need to know including the key elements of TikTok ads and a simple process for crafting ad creative that works.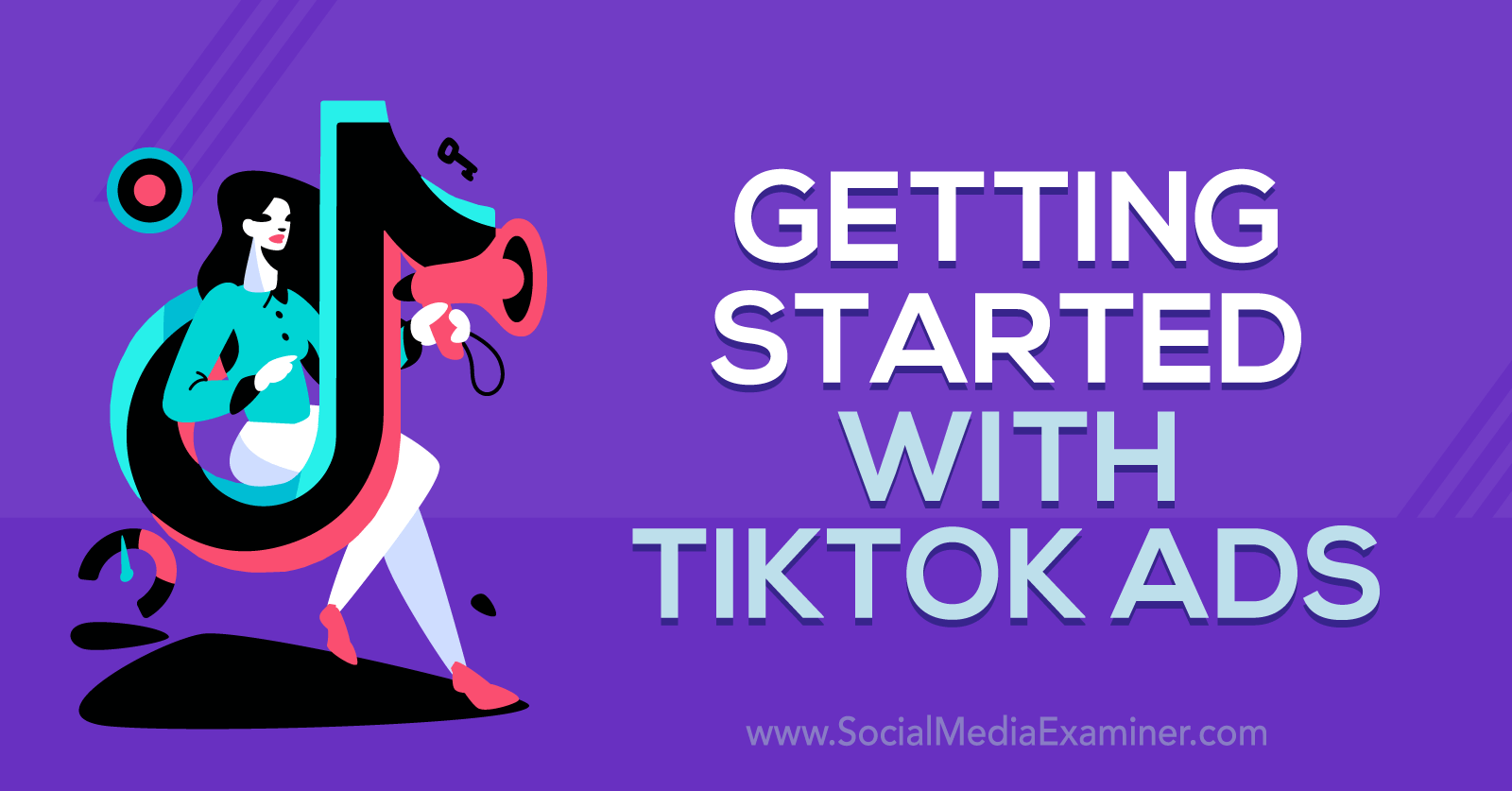 Why Businesses Should Consider TikTok Ads
Let's start with the most obvious question: Why should marketers consider TikTok ads when there are already so many powerful platforms proven to deliver results?
Well, for one thing, you would be minimizing your risk by diversifying your presence.
If you're building your business and using a social media platform as the basis of that business, then you're essentially building your business on someone else's platform. Social media channels have been generous for a very long time in designing tools that allow so many marketers and businesses to build and grow on their platforms. But they're not shy about shutting down an account at times.
And the really tough thing about this is sometimes your account can get shut down on a particular platform and you won't even fully understand why. Getting onto multiple platforms is the best way to protect your business so if one platform decides to shut down your account, you can pivot quickly and focus on another platform without losing much time.
On top of that, TikTok is the channel with the most growth right now. Part of the draw of TikTok is its organic algorithm that allows a creator of any size and following the chance to go viral and be seen by potentially millions of people. Almost everyone has heard a story or knows a friend that this has happened to, and it's something that simply doesn't happen on other platforms.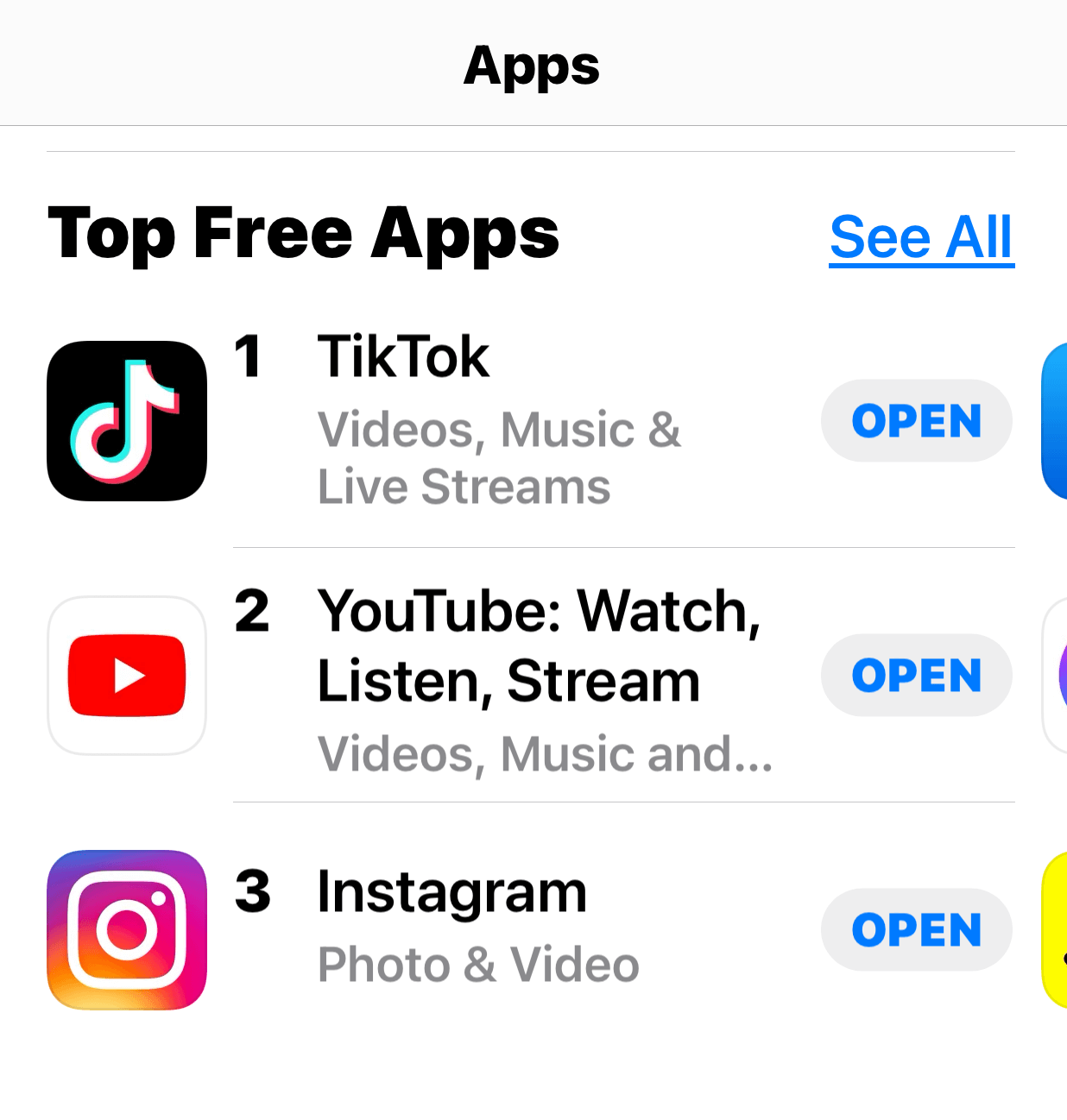 Additionally, TikTok has outgrown the image of being just a kids' app a long time ago. Its user base now includes large numbers of people from every generation, including many that businesses would be targeting on Facebook or other social media platforms.
In fact, TikTok has been one of the most downloaded applications for the past 2 years and the TikTok website is generating more traffic than even Google. So if your audience is online and using social media, then they're likely on TikTok for at least part of their day.
How TikTok Delivers Ads
One of the biggest differences between TikTok and other platforms is the algorithm. TikTok is built on a content graph, whereas Facebook and pretty much every legacy Web 2.0 platform uses a social graph, which is built on connections. The reason TikTok has grown so fast is that it's built on a kind of democratic content platform. Anybody, whether they have one follower or 5 million followers, has a chance to go viral.
One of the first things to understand about how TikTok works on the organic side is that the algorithm releases content to batches of people at a time. In other words, once a video is produced and published, TikTok will show that video to a small number of its users. These users don't necessarily need to be following the creator; they could be anybody that TikTok believes would be interested in the content.
While released to the small batch of people, TikTok is gathering data about how those users react and engage with the content. Once that video reaches a certain threshold for engagement, TikTok's algorithm will re-release it onto the For You page, which is the home page for the TikTok platform.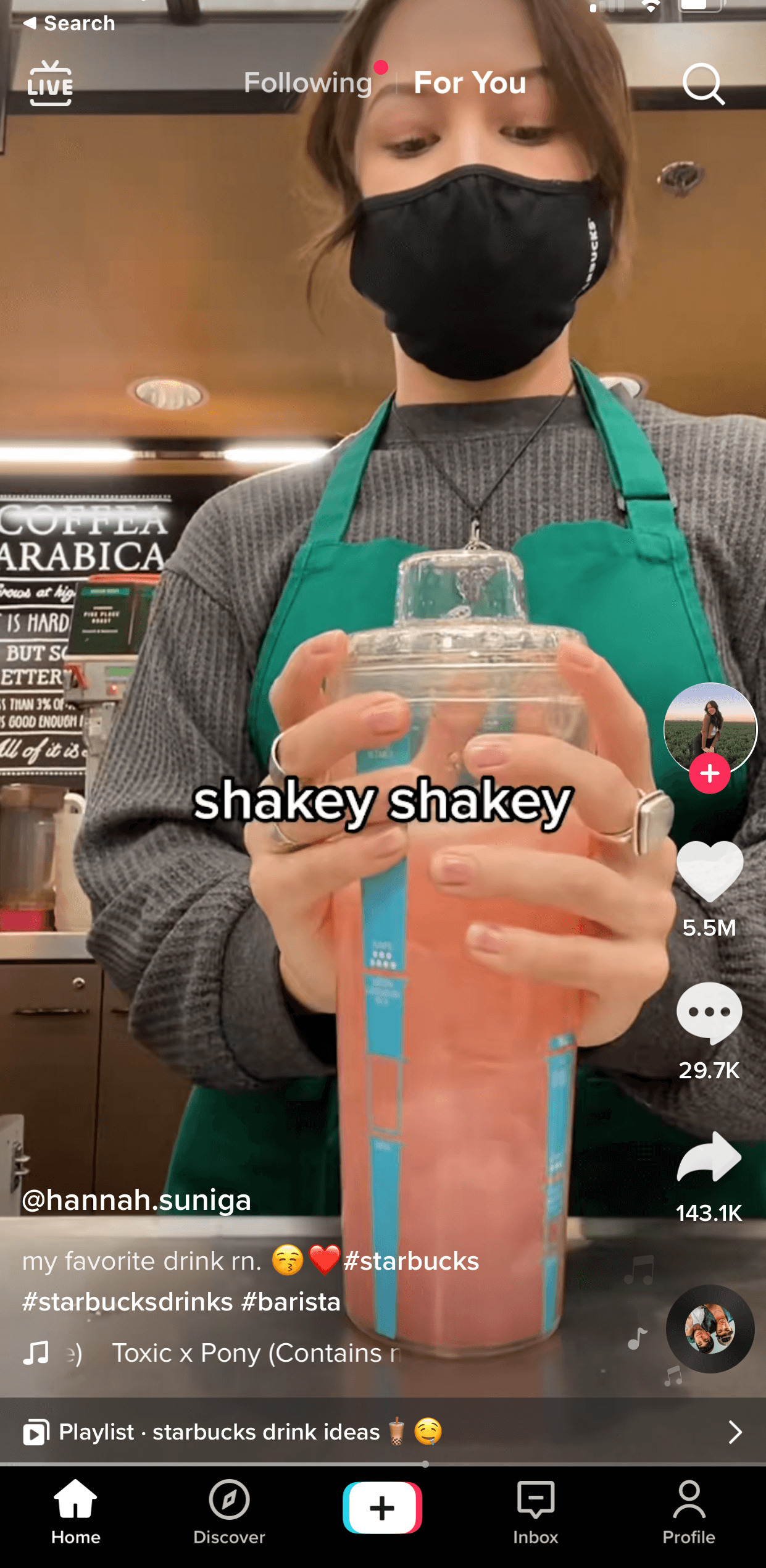 This time, the video will be released to a larger audience, but again they don't necessarily need to be following the creator. They can be anyone on the platform that TikTok thinks would enjoy the content.
Remember, TikTok's algorithm is designed to keep people on their platform and watching content as much as possible. And again, as long as that content reaches a particular threshold with the larger audience, the process repeats itself: release to an even larger batch of users, reaches a particular threshold, re-released again to an even larger batch of users, and again.
Eventually, if that content continues to perform with each new release to the For You page, a person will then review the content and determine its virality. That point is when that video could reach tens of millions of viewers.
Now, with ads, there are some obvious differences. For one thing, creators are paying for their ad to be seen by more people. However, the relatability and engagement that the ad receives will ultimately determine the ad's overall effectiveness.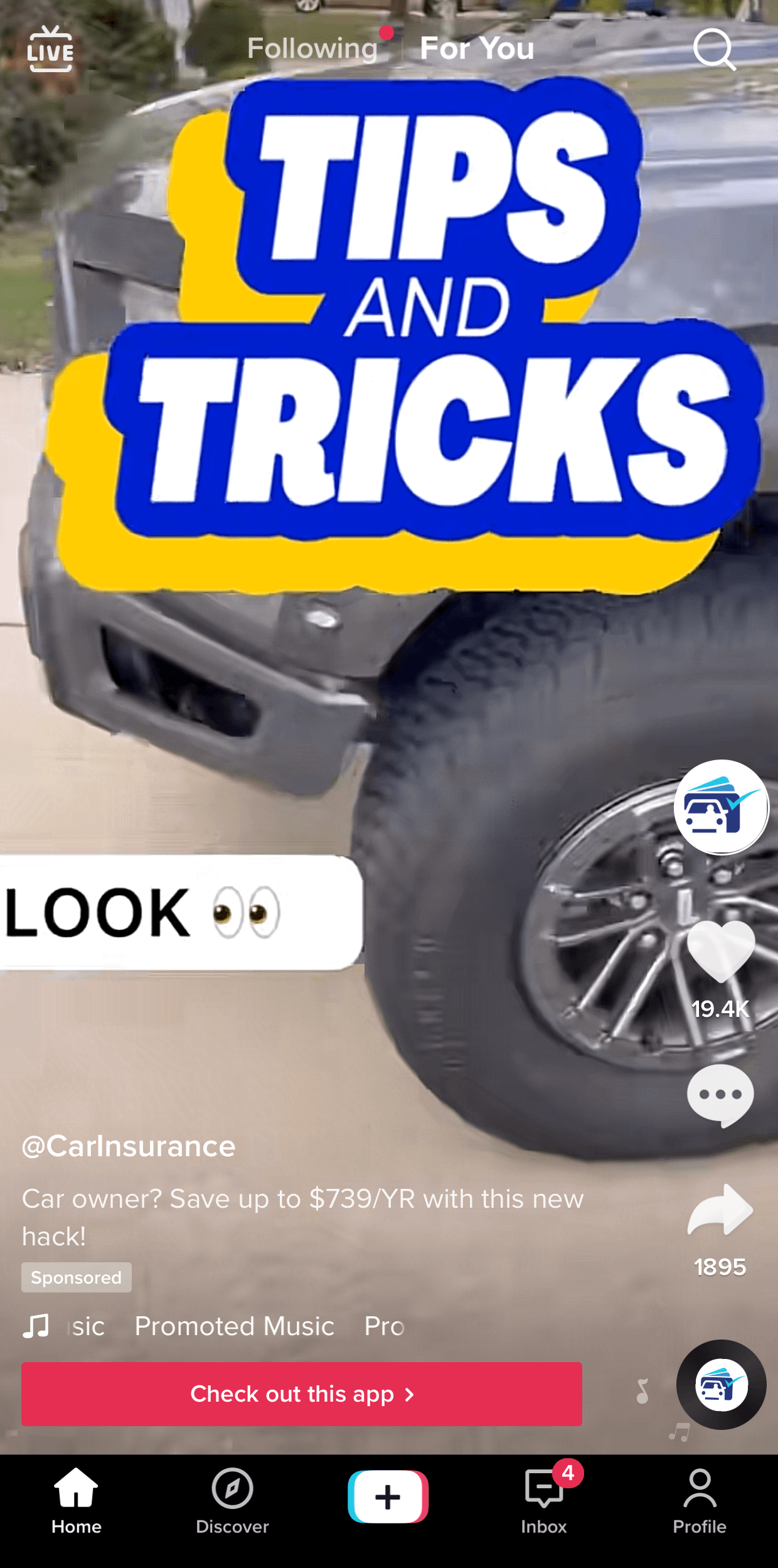 Ads with very low engagement that don't compel users to finish watching them—or worse, cause them to close the app and leave the platform—aren't going to perform as well. As a result, their cost per lead or cost per click is going to be very high, resulting in fewer conversions and leads than normal.
Of course, there are other things besides creative performance that will help determine how your ad performs overall such as the historical creative performance of your account. In other words, how well have your videos performed in the past? How well are your current videos doing inside your existing ad groups that you might be running right now?
Other factors include auction competition, user characteristics, and audience targeting.
Another thing to keep in mind is that the TikTok algorithm is still in its infancy. It hasn't been around and collecting data for years the way algorithms on other social platforms have been. And because of this, there may be a little longer learning phase necessary to ensure that your ad is being shown to the right people.
This means that for most marketers and brands, they're not going to be able to launch an ad and on the very first day have that ad crush it straight out of the gate. You're going to need to go through the learning phase to ensure that your ad targeting is where it needs to be.
The TikTok ads learning phase is similar to the learning phase in Facebook ads: 50 conversion events within a 7-day window. After that, you can start scaling, optimizing, and tweaking your ads and offers to improve performance.
How TikTok's Ad Account Structure Compares to Facebook's
The overall mechanics of the TikTok ad account are very similar to Facebook's ad accounts. The types of ads you can run on TikTok are also similar. You'll find nearly identical campaign objectives to Facebook—reach, video views, community engagement, conversions, and so on.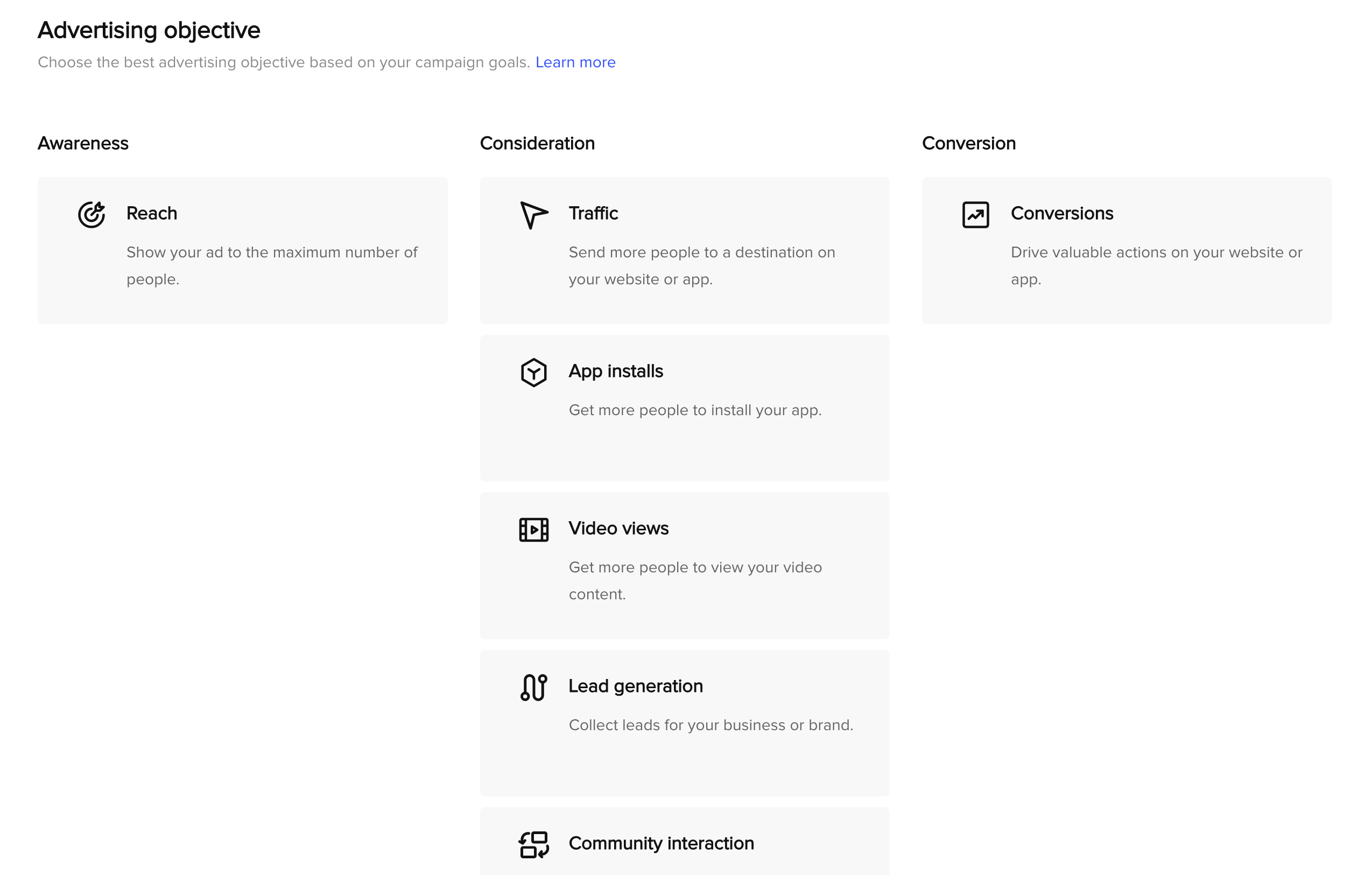 The big difference comes when you're looking at the overall account structure. With Facebook, you do a lot more with ad sets and focus more on the technical side. With TikTok, simple is better.
When you launch a new prospecting campaign, you might have two or three ad groups in that campaign. One ad group might be broad—wide open, no targeting—and another a combination of different interests, layering interests to make one large audience of maybe 25-75 million people.
With TikTok ads, there are three primary targeting options:
Broad, which has no specific targeting and therefore leaves it essentially to TikTok's algorithms to find the audience
Layered interests, for which you can choose things like interest categories, engagement-based videos or views, fans of certain types of creators, and even hashtags
Source data, such as a list you might upload from an email provider or your SMS subscriber list, which you can upload to a custom audience and build a lookalike audience on top of that.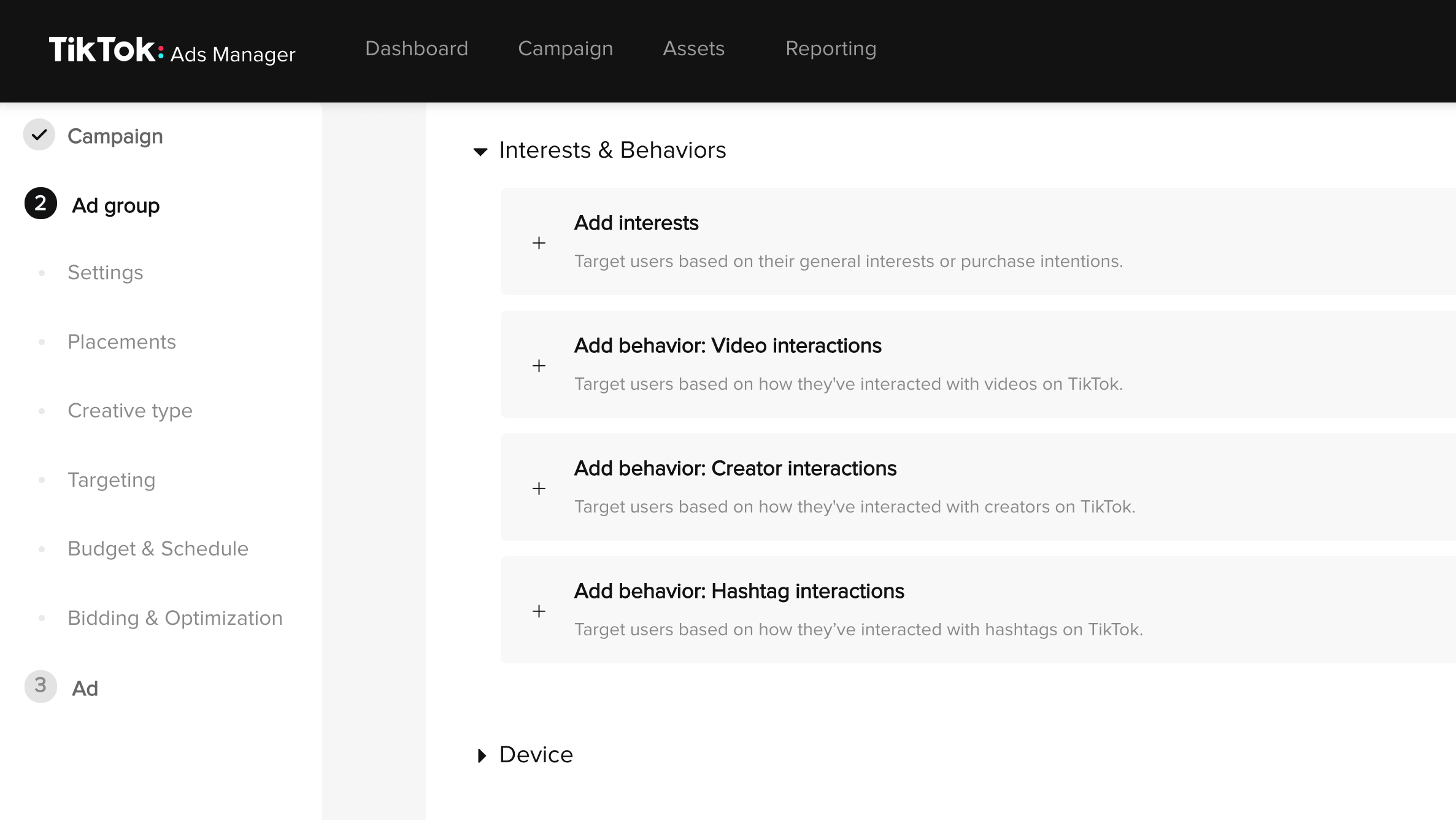 Additionally, one of the key differences between TikTok ads and Facebook ads is that to run Facebook ads, you need to have your business page set up and linked to your ad account. With TikTok, you don't need to have an actual business profile to run ads. You can set up your ad at the ad level and type in your brand name, upload your logo, and you're ready to go.
When someone sees your ad on TikTok, wherever they tap on the ad—whether it's the image or your username—will take them straight to your website or landing page instead of your TikTok profile. So typically, TikTok ads have higher click-through rates because any click goes to your website or where you want it to go.
TikTok Spark Ads
With TikTok spark ads, the best analogy is existing post IDs. If you're a Facebook advertiser, you're familiar with this. Basically, once you publish an ad or a post on your page, you can then use that ID so every version of that ad and every ad set is linking back to a single post. All of the social proof gets maximized.
If you're working with an influencer, they can give you permission to use their video for a certain period of time. They grant authorization, set the timeline, and then TikTok will give them a code that your business uses to amplify the video with a spark ad. As far as the rest of the platform is concerned, it will look as though that video is coming from the influencer but it will also show that it's a sponsored video from your business.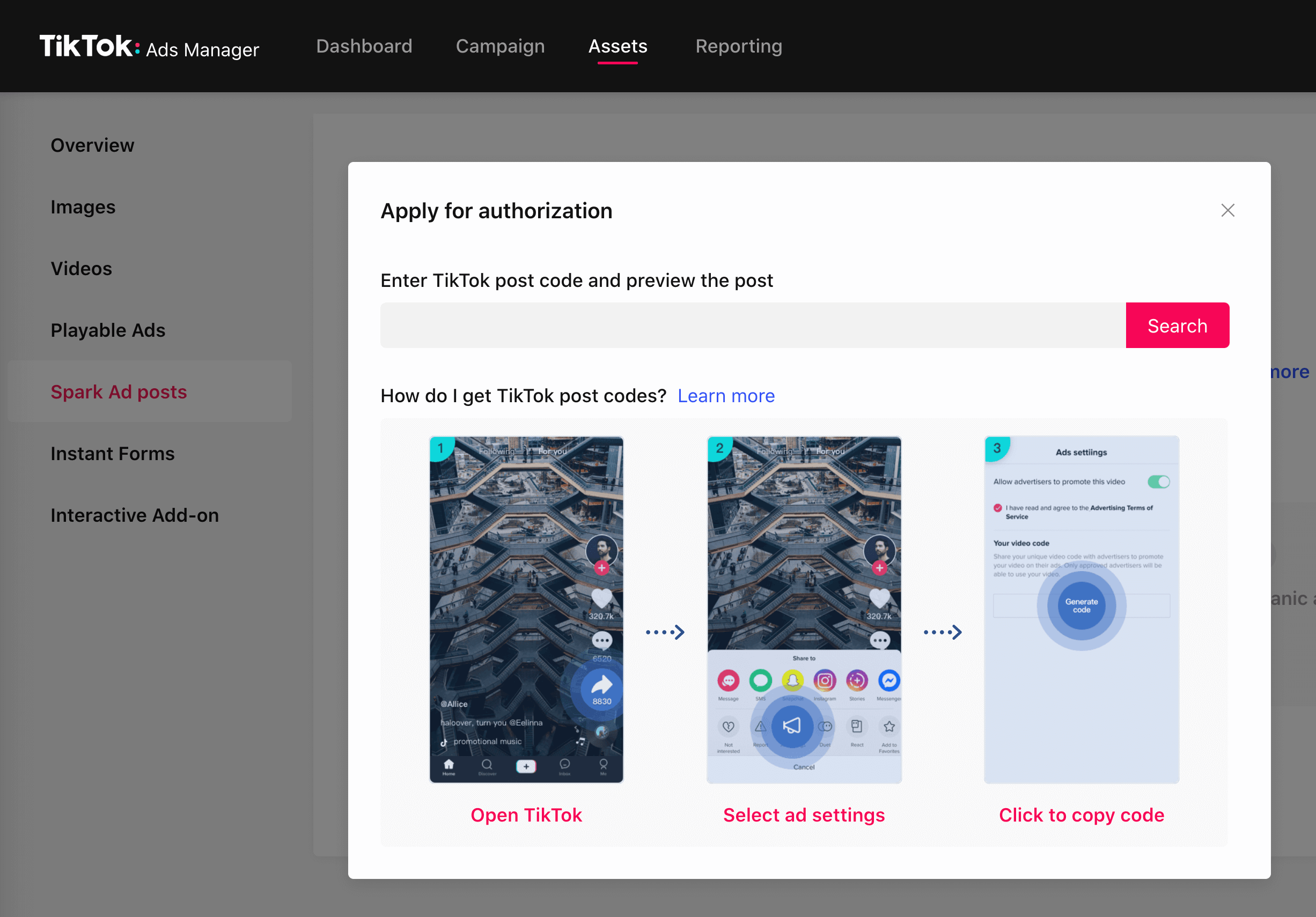 Understanding the Different Elements of a TikTok Ad
First and foremost, on TikTok, your ad will cover the entire screen, which is something that no other platform gives you. With the full screen, once you grab the audience's attention, there are no distractions to pull their attention away from you.
You'll want to take advantage of the on-screen real estate: adding text over the video, GIFs, stickers, anything that can make the video engaging can be added.
The next important piece of your ad is your description, for which you're limited to about 80 characters. You'll want to keep your description as concise and effective as possible to maximize efficacy of this description.
Finally, you'll also have a call to action (CTA) button. One thing that sets TikTok ads apart is their dynamic CTA. It's a list of different CTAs that TikTok will dynamically show people based on what the algorithm thinks will resonate best with them.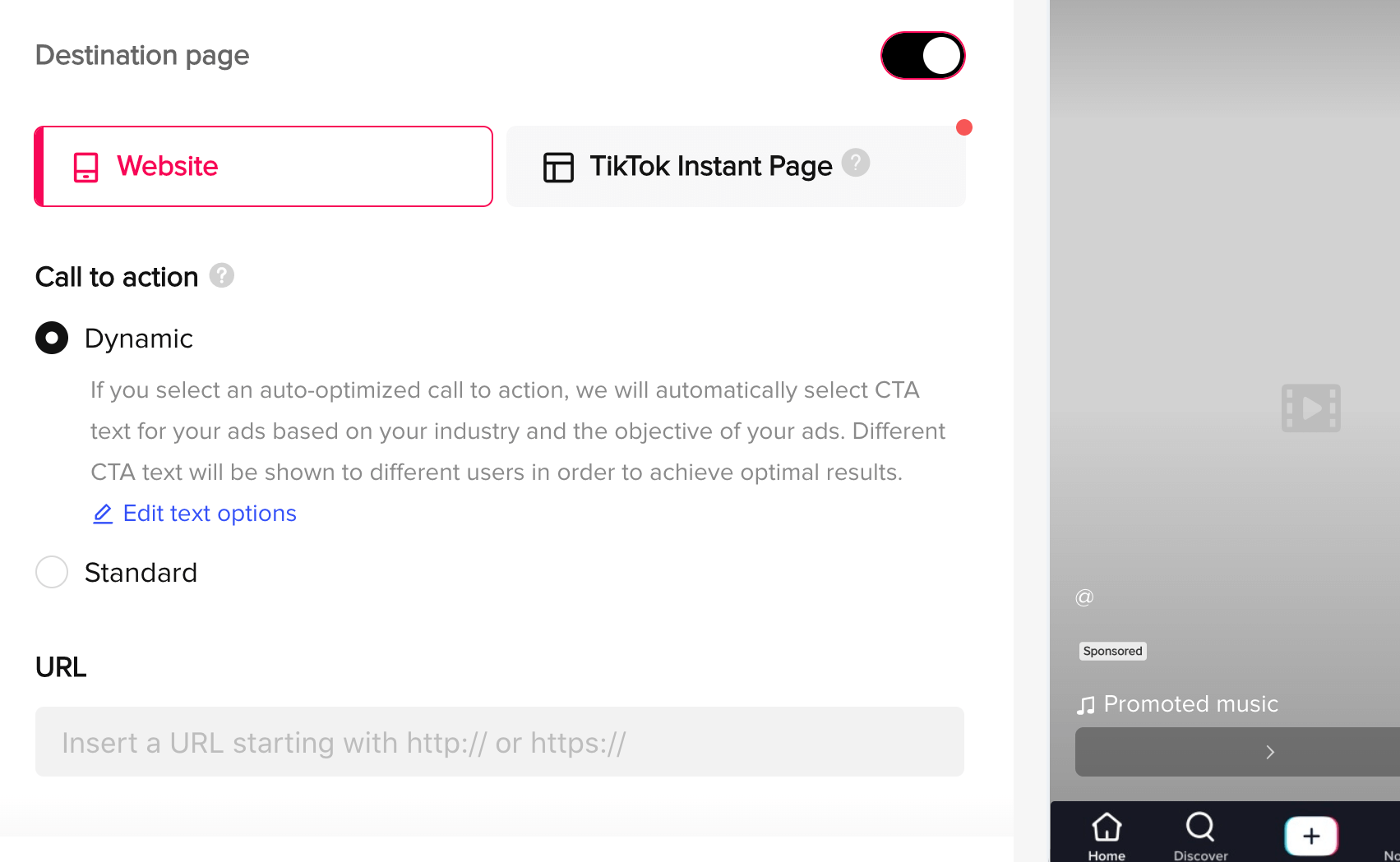 The TikTok platform will learn from your ad and pull information or data from your ad to put together these CTAs. For example, if you're running a promotion that includes a 25% discount, the dynamic CTA might say, "Get 25% off today." And that's automatic so you don't have to set up a separate split test or ad set to test the different CTAs or program them in.
How to Design an Effective TikTok Ad
When it comes to TikTok ad creative, don't overthink it. TikTok works best with authentic creative that's not overly produced and edited. What's more, the organic side of TikTok has all the tools you'll need to see what's working and what your audience is responding to.
To make on-brand, on-trend, native creative for TikTok ads, follow this three-step process.
Research What's Working in Your Niche
To get some fresh ideas, it's best to create a new TikTok profile for your research. Then head over to the Discovery page inside TikTok and run a search for a keyword in your niche or industry. Tap the filter icon in the top-right of the page to filter out the videos to show the most popular in the last week. This will tell you the types of videos that you're ideal audience is responding to.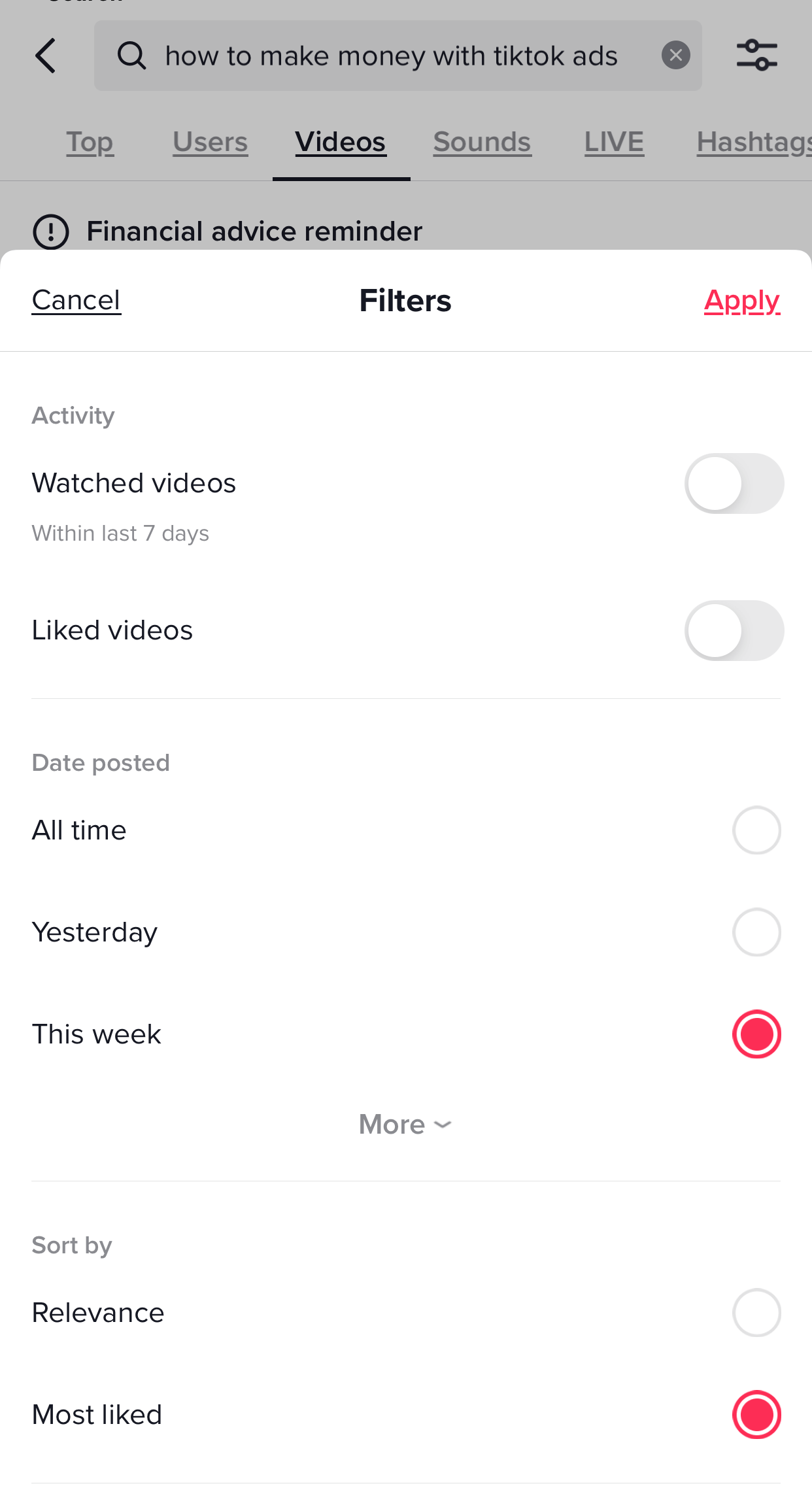 Go through the top videos and start following the creators, watching their videos, and engaging with their content. And by doing this, you'll actually train the TikTok algorithm to show you more of this content. After about a week or so, every time you log into TikTok, your For You page will show you content around your chosen niche that's already performing and keeping people on the platform.
And then, of course, you can grab inspiration from there. Don't copy any of those creators; rather, dissect their videos to see what's working and think about how you can do something similar with your brand personality. Pay close attention to the hooks they're using, how they start the video, what sounds or music they're using, and which effects they're applying to their video. Also note how long the videos are.
Additionally, look at the techniques they use to keep the video engaging, how many cuts they're doing in the video, and whether they're using any props or stickers. Jot down all of the information you learn from your research—ideas that you know are working inside TikTok at that time. And then you can start to take that list of ideas and see how you can apply it to your own products or services and start to get your ads together.
Create Your Videos
Once you've done all of your research, you're ready to start creating the actual videos for your ads.
For TikTok, you don't need any fancy software to create your videos. You can use something like Adobe After Effects or even a free iPhone app like InShot. You can even help your ad look more native by using one of TikTok's default fonts, Proxima Nova Semibold.
TikTok's Ads Manager has a pretty good video editor in it, too. It allows you to clip, trim, and add effects. You can also add text overlays inside Ads Manager.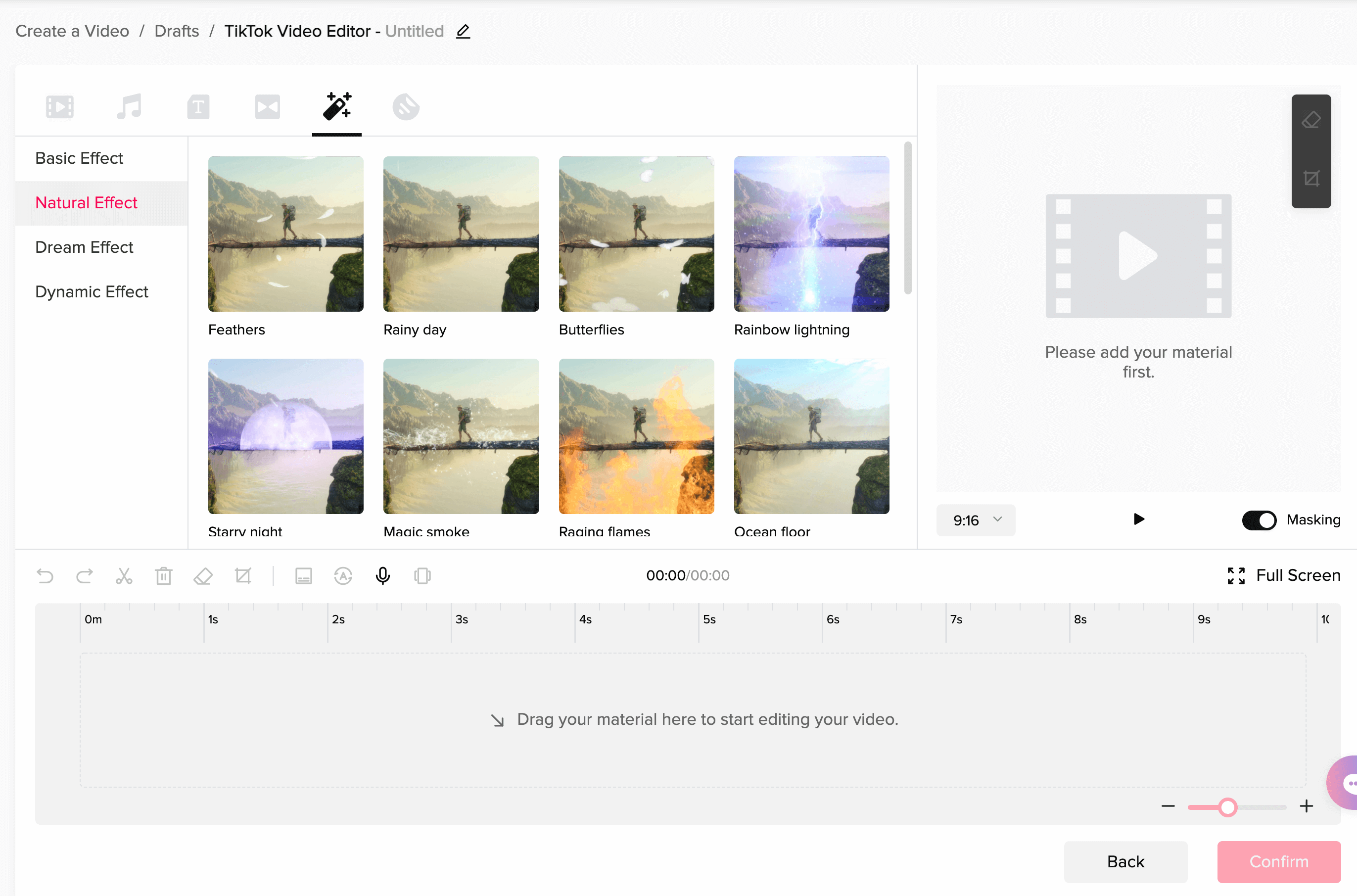 Test Your Videos in a Campaign
Once you've created your videos, test them inside a prospecting campaign with two to three ad groups. Launch four to six ads in your new campaign and let them run for 7 days to make sure you exit the learning phase. It's tempting but don't touch it or try to tweak things during that learning phase.
Because the learning phase is 50 conversions over a 7-day window, start your budget by multiplying your cost per conversion by 50 and then dividing the total by 7 to give you your daily budget amount.
Once you exit learning and you're within a good CPA range, you can start making some optimization tweaks. You can also start increasing the budget if you want. A good rule of thumb is a 20%-30% budget increase every 48 hours.
Other Notes From This Episode
Where to subscribe: Apple Podcasts | Google Podcasts | Spotify | YouTube Music | YouTube | Amazon Music | RSS
✋🏽 If you enjoyed this episode of the Social Media Marketing podcast, please head over to Apple Podcasts, leave a rating, write a review, and subscribe.
---
Stay Up-to-Date: Get New Marketing Articles Delivered to You!
Don't miss out on upcoming social media marketing insights and strategies! Sign up to receive notifications when we publish new articles on Social Media Examiner. Our expertly crafted content will help you stay ahead of the curve and drive results for your business. Click the link below to sign up now and receive our annual report!