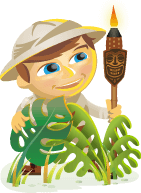 Do you feel like you don't fit in?
Are you wondering how you can succeed in business by being different?
To learn about how your unique qualities can help you achieve success in the business world, I interview Chris Brogan for this episode of the Social Media Marketing podcast.
More About This Show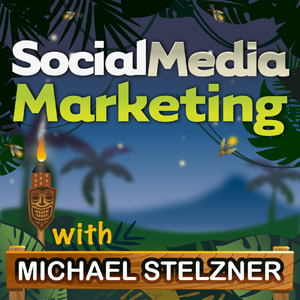 The Social Media Marketing podcast is a show from Social Media Examiner.
It's designed to help busy marketers and business owners discover what works with social media marketing.
The show format is on-demand talk radio (also known as podcasting).
In this episode, I interview Chris Brogan, publisher and CEO of Owner Magazine, co-author of The Impact Equation and host of The Owner's Mind podcast. His latest book is called The Freaks Shall Inherit the Earth.
Chris shares why some freaks are successful in business and how you can follow their lead.
You'll discover how to face your fears, run with your ideas and put them into practice.
Share your feedback, read the show notes and get the links mentioned in this episode below!
Listen Now
Where to subscribe: Apple Podcast | Google Podcasts | Spotify | RSS
Here are some of the things you'll discover in this show:
Freak Success
The motivation behind the book and who the freaks are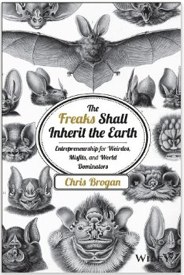 Chris says that it was his children who were the motivation behind his new book, The Freaks Shall Inherit the Earth.
He explains the reasons why he believes that neither of them is suitable for real employment, and therefore wrote the book for them.
During the process, he realized that it doesn't only include his story of how he was a freak who never fit in, but there are a lot of people out there exactly like him.
Chris believes that there is an economic shift that's close to happening, and that cottage industries are coming back in a world of Dollar Shave Club.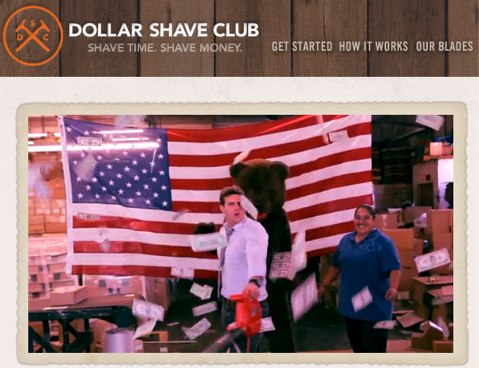 A lot of people aren't necessarily saying "I hope IBM hires me," they want to forge their own path. An example is Jake Thompson who has an apparel brand called Compete Everyday, which is a similar premise to Life Is Good.
You'll hear Chris' definition of the word freak, and why they choose their own adventure.
Listen to the show to hear Chris' story about the original Choose Your Own Adventure books.
Why some freaks are successful in business and others are not
Chris explains why Richard Branson is successful for being a freak.
One of his very first businesses was a company that sold records in the UK. When he told people he would distribute records overseas, he discovered that he could get them for a lot less money. So he went on to resell them in the UK and undercut all of the other retailers.
He has since gone on to own 400 successful companies, lives on an island of his own creation and has been knighted.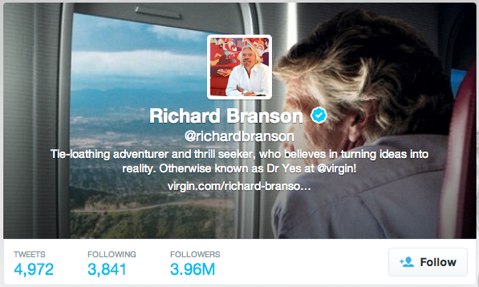 You'll discover why Richard Branson is Chris' biggest business idol.
A true freak is someone who stays true to what they are passionate about, even if they don't fit within the box. Then you have people who are weird for weird's sake. This is the type of person who looks for attention, but it's not really who they are.
Chris gives an example of violinist Lindsey Stirling, who is doing extremely well. She has 2.3 million likes on Facebook and has a huge group that follows and connects with her. Although what she does has no part in modern pop culture, she has stuck with her love of the violin and brought her own energy to it. It's a way for her to put her own story out there.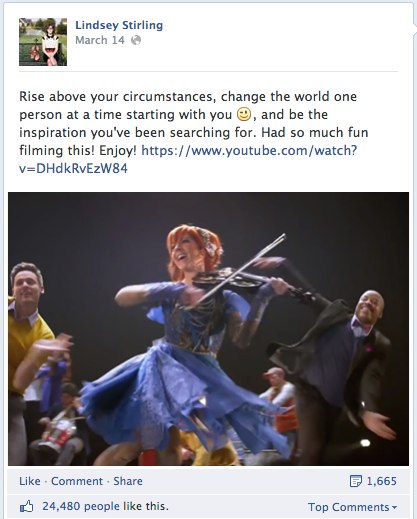 The freaks who are successful actually stay pretty close to who they are. They have something to offer and help others at the same time.
One way to find out if you're a freak is to consider the quote by Ralph Waldo Emerson, "Do not go where the road may lead, but go where there is no road and leave a trail." You'll find that people react differently to it. Some people find it too scary to think about.
Listen to the show to find out why most people want instructions and feel fear if they have none to follow.
How has fear impacted your business? 
Chris knows that he hasn't overcome his fear. He has just marshaled it as best he can.
The two biggest fears that he has are letting people down and also making anyone feel like they're not important. These two things drive a great number of Chris' actions.
A great example of this is when Chris attends conferences. He makes sure that he is never the first person to leave a room or hide away in the speakers' room. When you stay behind, it shows people that they are worth it and you want to spend time with them.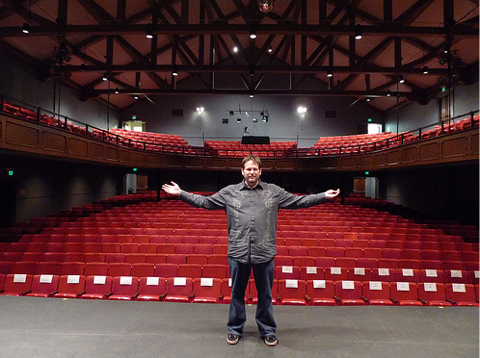 When you're an entrepreneur and have the financial responsibility for others in your business, it drives you to work a lot harder than the average person.
If you're in a day job, you can choose to have another mindset, but it will take more work than being part of someone else's story. Fear is definitely one of the things that stops people from trying something new.
In The War of Art, Steven Pressfield says that fear is the indicator to move forward. When you acknowledge fear as a sign to move forward, you can make a lot more progress.
Listen to the show to hear why it's about reprogramming how you think about facing your fears.
Share your story about how you started Owner Magazine and how you were OK with "not knowing"
Chris asked 20 people who are in the business space but not specifically in social media to write with him on Owner Magazine, a monthly digital magazine. Their revenue comes from useful ads, something you can actually support and care about. He only wants to work with companies and products that they actually love, and do "cost per action" deals rather than "cost per thousand."
In the book, Chris writes about how he and Rob Hatch, who's the co-founder and managing director of Owner Magazine, had a conversation about how neither of them knew a lot about magazines, but they went for it anyway.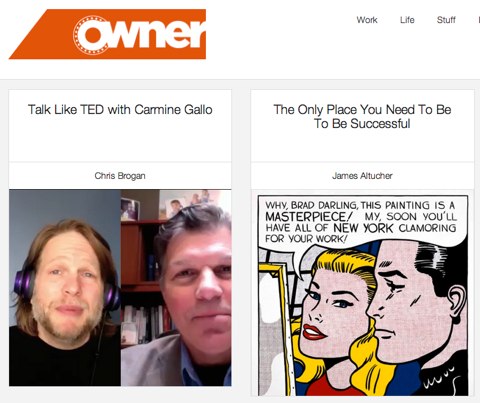 Chris dissolved Human Business Works LLC and formed Owner Media Group because he believes in it so much.
Although to move forward requires a certain kind of mentality, you don't benefit from waiting around. Just give it a go.
Listen to the show to hear an amazing story of Chris' uncle who went for it.
How to go from the idea to doing it
Chris says that when you have a solid hunch about something and ask people for their opinion, they'll always say yes. The reason is because they love you.
You first need to check to see if there is anyone else doing something vaguely similar to your idea, and if the answer to that is no, then you need to ask yourself about 100 questions as to why they haven't done it.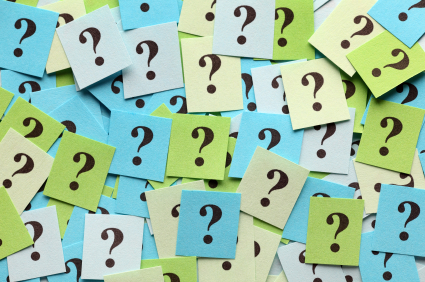 If you can't think of any good answers, find some good pessimists. Chris says that when you do find somebody out there who has something similar, don't say to yourself that it's already out there. Go ahead and do it anyway.
You'll hear the different types of expectations that Chris and I have when it comes to new business ideas.
Chris expresses that he loves all of the business magazines that are out there, and he explains why he chose the premise for Owner Magazine.
Listen to the show to hear examples of how you can dabble with a new idea you have.

How do you connect with your audience?
One of the ways that Chris connects with his audience is with the hashtag #proudfreak. Chris advises you to drop him a tweet or an Instagram with that hashtag. He says that it's an easy way to connect with an audience.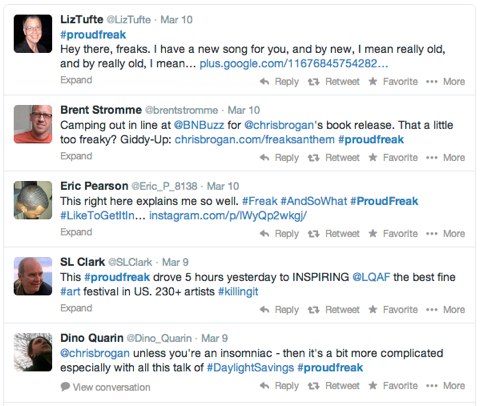 Another way that Chris connects is to ask for feedback. It's one of the things that a lot of people struggle with.
Many people ask Chris why he gives out his email address to everybody, but he sees these people as potential customers. You should want to help these people, otherwise you won't succeed.
You'll hear why you should never leave an automated email response.
Chris says that you shouldn't underestimate the value of a connection. It can lead to enormous opportunities. Don't ever think that somebody isn't important or not good enough, because you never know which way the road will take you.
Listen to the show to hear Chris' stories of when he first met Richard Branson and Bob Iger of Disney.
Discovery of the Week
I've recently discovered a replacement for Google Alerts called Talkwalker Alerts.
You can put in a search query and then choose the different types of results you're after. For example, choose news, blogs, discussion, language, how often you want your notifications and whether you want to see only the best results or all of the results.
You then put in your email address, and you'll start to receive daily alerts.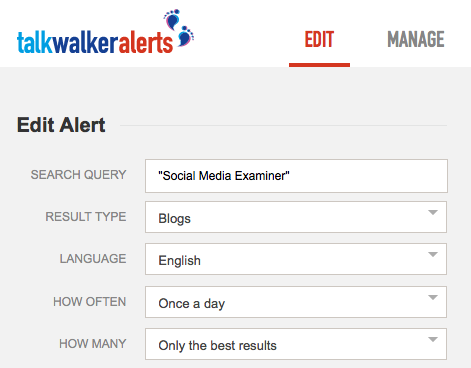 I've got one set up for my company name and my name. You might want to set one up with your domain name, or even one with your competitor.
It's totally free and it allows you to set up as many alerts as you want. I believe that this is the perfect replacement for Google Alerts, so make sure you check it out.
Call in and leave your social media–related questions for us and we may include them in a future show.
Listen to the show to learn more and let us know how this works for you.
Key takeaways mentioned in this episode:
Ways to subscribe to the Social Media Marketing podcast:

What do you think? What are your thoughts on standing out in your marketplace using your uniqueness? Please leave your comments below.