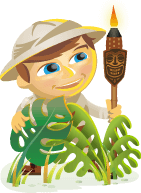 Have you experienced a failure in your business (or your life)?
Would you like to discover how to turn failures into success and real growth?
For this episode of the Social Media Marketing podcast, I'll explore why failure is important and the lessons I've learned from a major failure that happened to me this year.
More About This Show
The Social Media Marketing podcast is an on-demand talk radio show from Social Media Examiner. It's designed to help busy marketers and business owners discover what works with social media marketing.
You'll discover the importance of failure in your work and your life, reasons you should embrace failure, and how the lessons and discoveries you make can help you succeed.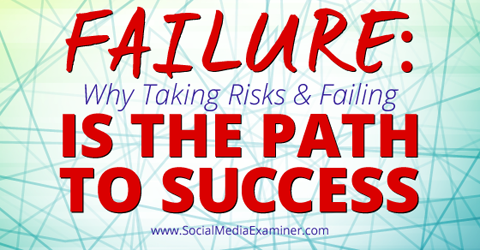 Share your feedback, read the show notes and get the links mentioned in this episode below.
Listen Now
Where to subscribe: Apple Podcast | Google Podcasts | Spotify | RSS
Here are some of the things you'll discover in this show:
Embracing Failure
Why a show on failure?
As C.S. Lewis said, "Failures are finger posts on the road to achievement." As we fail, we are pointed in a direction. We learn a lot from failures because they can help us get better.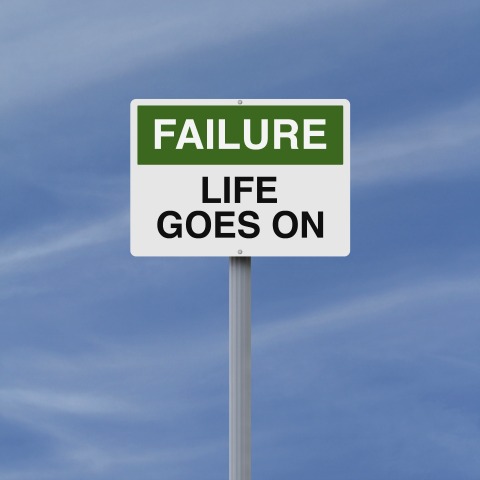 We focus so much on success stories and what works that we often overlook the unmentioned road of failure, challenges, errors and mistakes that inevitably led to every single one of those success stories.
In 2014, I had a really big failure. In fact, it was my biggest failure ever. Many people don't know about it and this show is the first time I've spoken about it publicly. I would like to share what went wrong, the lessons I learned and the importance of failure to your business, marketing and life.
Listen to the show to hear why failure is so important to your business and life.
The importance of failure and reasons to embrace it
Henry Ford offers this great quote: "The only real mistake is the one from which we learn nothing." The path that we go down is meant to have challenges and mistakes. It's what strengthens us and makes us better.
Here are three reasons you should embrace failure:
1. It's part of the entrepreneur's journey. Whether or not you consider yourself an entrepreneur or business owner, this lesson applies to everyone. Nearly every definition of "entrepreneur" focuses on the word risk. Risk is at the core of all business breakthroughs and success.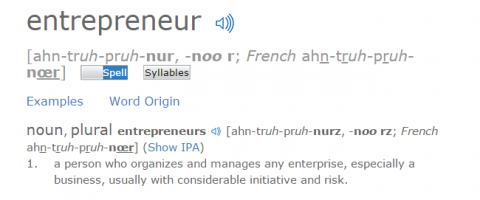 With risk comes failure. It's inevitable and it's okay.
2. Nothing ventured. Nothing gained. If you're not willing to float a new idea for your company, experiment with your marketing or launch a new venture, the opportunity that sits in front of that idea will never manifest. It will never come true. You'll never really grow.
Social Media Examiner is my third major business venture in the last 18 years. It followed a design agency and a white paper writing consultancy, both of which were very successful and have since shut down.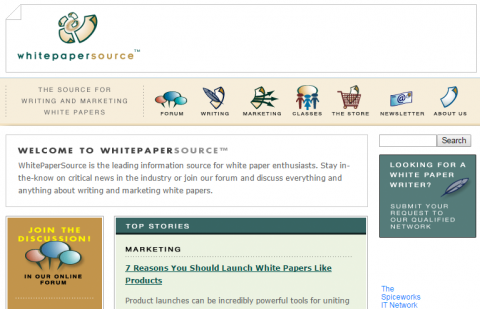 In 2009, I started the media company which you now know as Social Media Examiner.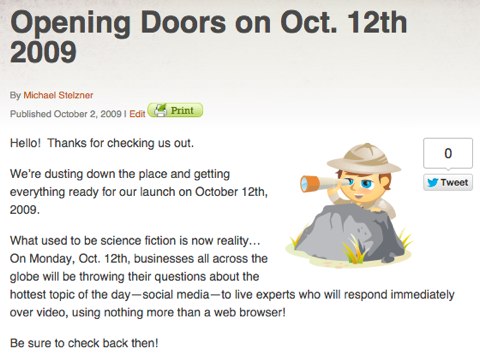 Along the way, I tried and failed at a lot of things. You'll hear four examples of my terrible failures, and why I didn't let these failures stop me or get me down.
3. New discoveries are born in the ashes of failure. The most important reason to embrace failure is that it makes way for new opportunities to grow into awesome things. There's no better time than right after you crash and burn to reflect on what you've done wrong and really learn from it.
I love this quote from Zig Ziglar: "It's not how far you fall, but how high you bounce that counts." You have to try, experiment, fail and do it over and over again.
In summary, failure is a necessary part of the process of making new discoveries.
Listen to the show to discover how two of America's most famous businessmen never gave up on their discoveries and why their persistence paid off.
My story
In July 2013, I launched My Kids' Adventures, a site designed to help busy working parents discover fun activities to do with their kids. In Social Media Marketing Podcast 49, I was interviewed by Cliff Ravenscraft on how I launched My Kids' Adventures.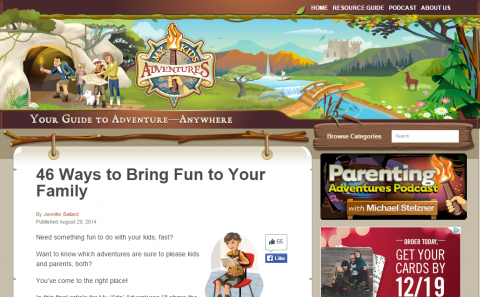 In 2014, I also launched a new show called the Parenting Adventures podcast. If you listen to Social Media Marketing Podcast 97 from June 2014, you'll hear a clip from our first episode of the Parenting Adventures podcast at the end of the show.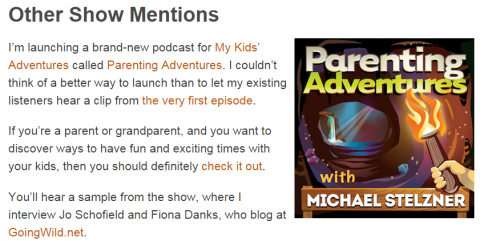 By August 2014, I decided to shut everything down and to me it was a huge, embarrassing failure.
Listen to the show to discover how the concept for My Kids' Adventures was developed. 
What we did
Before we started My Kids' Adventures, we conducted extensive market research on the blogs, books and resources available to parents and saw an opportunity to deliver detailed, non-promotional, how-to, fun activities for kids.
The next step was to develop a beautiful design for the site, logo, branding and images around adventures and families. We came up with the slogan: "Your guide to adventure—anywhere."

My big dream for this project was to duplicate the success I'd experienced with Social Media Examiner and in the white paper space, and create a huge adventure-based platform in the parenting space. This would allow me to pursue one of my personal goals to write children's novels, make movies and open regional adventure parks. I had a big, crazy dream to be the next Walt Disney.
It was after my keynote address at Social Media Marketing World 2013 that I decided to reveal publicly for the first time my idea for My Kids' Adventures. The announcement was met with a great response from the crowd of 1,000 people.
This video was shown for the first time in front of 1,000 fellow marketers.
You'll hear how many people were recruited on that day alone and why this launch was so massive.
The project grew so fast that a full team was hired to support our work. This very quickly became a $30,000 a month project. Our total investment in the My Kids' Adventures project was over $300,000.
The next step was to launch the Parenting Adventures podcast. You'll hear a clip of the podcast intro in the show, which you can tell was very high quality.
As of this podcast recording, My Kids' Adventures has had more than 720,000 people visit this site and more than 1.1 million page views.
Listen to the show to learn why we shut down the site in spite of its continued success in page views and site visits months after it closed.
The big mistake
I had a plan for monetizing My Kids' Adventures and it involved building a movement and momentum in the first year. A key part of our plan was to find a way to capture a regular audience to communicate with us.
Despite having so many people visit the site, one of the biggest and most important metrics to us was email growth. At the time of our launch, we'd already recruited more than 1,000 people for our email list through various little marketing campaigns.
You'll find out why email growth was so critical to our success at this stage and why it was such a red flag when it didn't happen. Even though we offered readers a 15-page ebook filled with cool tips and valuable content as an incentive to join, and conducted in-depth market research on our audience, we did not capture the email growth we wanted.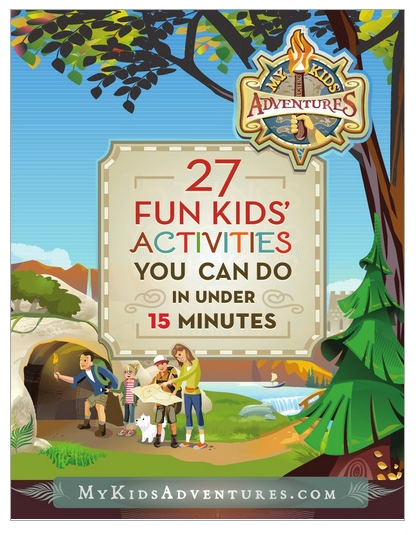 I assumed we would monetize this website based on passive revenue from display advertising. After talking to my friend Holly Homer from the popular site Kids Activities Blog and attending BlogHer 2014, I realized there was no money in the model I'd envisioned for My Kids' Adventures.
Listen to the show to learn why the site and podcast still exist today, but I decided to sunset the project.
Lessons and discoveries made along the way
Along the way I made a lot of discoveries, which included hiring a designer to create original images to be shared on social media and a legal team to create terms and conditions for the site, contracts for writers, etc.
There are many little things we never would have done if we hadn't gone down the path of experimenting with My Kids' Adventures.
1. Don't assume that your business model works. I had this "If you build it, they will come" model in my head, which was super-dangerous. You can't figure out the business model as you go. Never assume that the way you're going to make money will work out.
2. Too much success can blind you. You shouldn't be too sure of yourself. If you are, you can make really costly mistakes.
3. A bird in the hand is better than two in the bush! Going after a dream while already running a dream company was a recipe for disaster. I was distracted, stressed and not there for my kids, which was one of the major reasons I started this project in the first place.
To summarize my experience, you should embrace failure! It's a natural and necessary part of the growth process.
Listen to the show to hear Dr. Henry Cloud's analogy about the rose bush and how it relates to embracing failure.
Other Show Mentions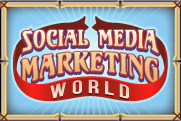 Today's show is sponsored by Social Media Marketing World 2015.
We are super-excited about Social Media Marketing World 2015. It's the world's largest social media marketing conference. By attending, you'll make connections with 100+ of the world's top social media pros (plus 2,500 of your fellow marketers) and you'll discover amazing ideas that'll transform your social media marketing.
Hear testimonials from our 2014 conference speakers.
This is just a sample of industry experts talking about their experience at Social Media Marketing World 2015. Take your social media marketing to the next level and join us in warm, sunny San Diego, California on March 25, 26 and 27, 2015. We would love to meet you in person.
Hundreds of people have already secured their tickets. Click here to check out all of the speakers and the agenda, watch our video and grab your tickets today.
Listen to the show!


.
Key takeaways mentioned in this episode: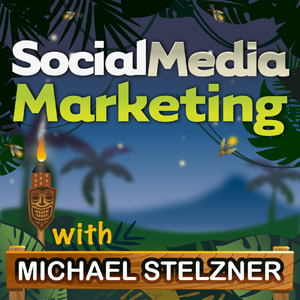 Ways to subscribe to the Social Media Marketing podcast:
What do you think? What have you learned from your own failures? Please leave your comments below.