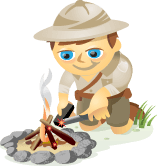 Are you wondering how Facebook's Timeline will impact your business and marketing?
Right now Timeline is currently limited to personal profiles and with no schedule set or promised for brand pages.
However, given Facebook's history with design changes and how changes of this sort first get released to users and later on get applied to brands, it's likely that Timeline is on the horizon for business pages as well.
This article will explore what the timeline means for marketers.
Timeline for Users
User profiles have been completely overhauled into a sleek new page with large cover pictures, featured actions, certain aggregated information and more.
At its core, Timeline is a chronology of a user's life on Facebook, with items automatically appearing based on an algorithm intended to capture a user's most important life events.
A few things to keep in mind:
Some objects are grouped together, such as all things a user Liked in a given month.
The more engaging an action, the more prominently it will appear and remain in the Timeline.
Users can manually add, remove, feature or de-emphasize Timeline events. In his keynote address at F8, Mark Zuckerberg enthusiastically demonstrated how a user can go back to the year of his birth and upload a baby picture.
Although historically, major profile changes have often been followed by similar brand page changes, there is no official word yet on whether brand pages will also be redesigned.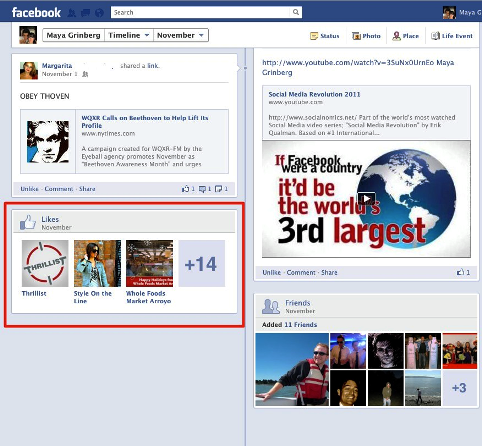 Open Graph and Custom Actions
Last year, Facebook rolled out Open Graph, allowing brands to connect to a user's Facebook social graph. This year, it rolled out significant changes, allowing app developers to create custom actions using any verb and object related to the activity taking place on the app.
These so-called "lightweight" activities can be defined by the app creator and pushed throughout the Facebook experience.
Here are the highlights, and how the actions affect Timeline:
The Open Graph integrates with the News Feed, Ticker and Timeline, making the app a key part of users' and their friends' Facebook experiences.
As users engage, the custom action appears on Facebook News Feed, and remains on the user's Timeline; e.g., Jane cooked a recipe from Best Recipes app.
Changes to the structure of permissions allow a user to give permission one time for an app to post about that user's activity on the app thereafter.
Put Google Analytics to Work for Your Business (Online Training)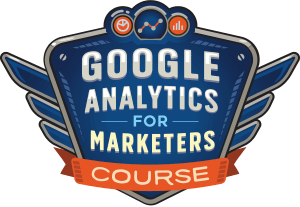 Ever thought, "there's got to be a better way" when it comes to tracking your marketing activities? Are you forced to make decisions based on limited data? With the right training, you can use Google Analytics to measure all of your marketing efforts with certainty.
You'll stop the leaks in your ad spending, justify your marketing spend, gain the confidence you need to make better marketing decisions, and know what's working at every step of the customer journey. Let the world's leading analytics pro show you the way. Check out our new Google Analytics for Marketers course from your friends at Social Media Examiner.
CLICK TO LEARN MORE: ANALYTICS TRAINING
This is how you're seeing so many more postings about what your friends are listening to, for example, if they're using a social sharing music app like Spotify. It even gets its own designated spot in the Timeline and displays a running list of what the user is listening to.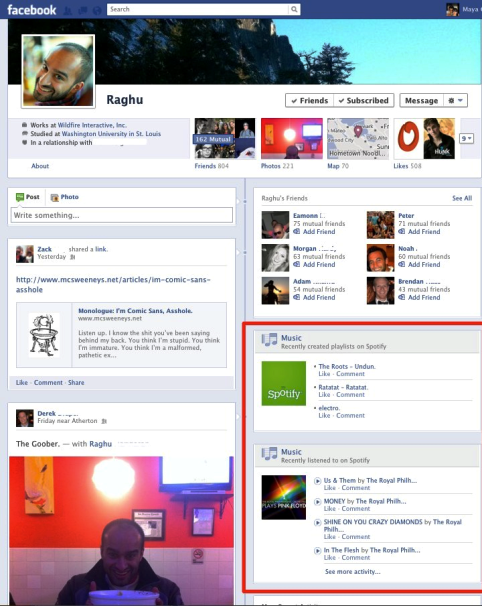 What Should Marketers Do?
Now that we know what changes Facebook has made, brands and marketers need to figure out what they mean for social media marketing.
Get Everything You Need to Become A Better Marketer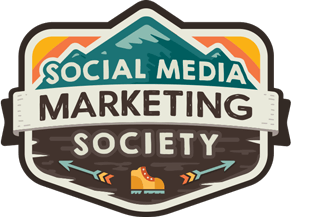 Looking for a one-stop-shop for marketing greatness? Try the Social Media Marketing Society to boost results and become a better marketer through deep-dive training and an always-on community of marketers. The path to better marketing begins in the Society.
START YOUR TRIAL TODAY
Based on Wildfire's extensive experience running over 150,000 social media campaigns, here's our take:
Likes are still very important. This is the way brands build their audiences, with whom they can communicate directly, and promotions are the best way to encourage Likes. Sweepstakes and instant-win campaigns are best for generating Likes; while contests, trivia, group deals and engaging pages are best for fostering engagement.
News Feed vs. Brand Pages. There had been recent talk of apps/tabs/pages decreasing in significance. Now deeper, more engaging actions are the ones that will appear in Top Stories and Timelines and are therefore more persistent within the social graph. Now the "lightweight" actions have been removed to the fast-updating Ticker. In this way, the more "important" stuff, like meaningful interactions with branded content, will remain in the "Top Stories" and Timeline.
Open Graph Connections are easier than ever. Facebook plugins, which are readily available for all domains, are easier than ever to use to increase your brand's earned media.  Decide which plugin(s) work best for your domain and install them to all relevant company properties, like your website and blog.  Watch as visitors share the news of your brand for you on their own Timelines!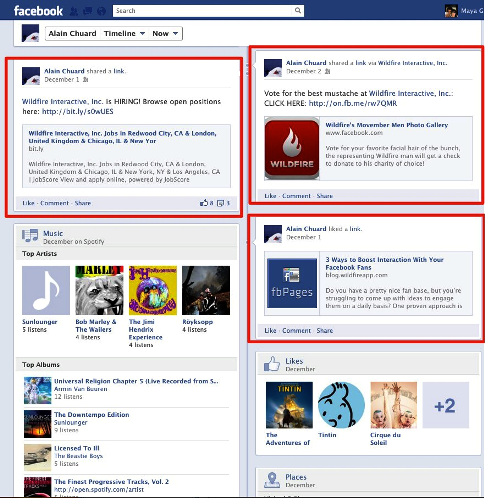 Final Thoughts
Facebook Timeline is the newest development in Facebook's quest to make over the Internet, integrating a social layer into every interaction and information node available. With Timeline, users have an increased ability to broadcast their lives (including any activity with brands, businesses, applications and services) to all of their friends.
These highly personalized interactions and the newly organized way of sharing them serve to lessen the friction among users and the connected Internet world. Preparing your brand to take advantage of Timeline is every savvy marketer's first step in enhancing earned media potential.
Your Turn
Now that it is available to the public, what do you think of the new Timeline? Share your thoughts and questions in the comments box below. We'd love to hear from you!