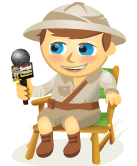 In this episode of Social Media Examiner TV, Mari Smith examines Facebook Places.  If you operate a local business, you've likely heard all the buzz about Facebook Places.  As a user, you also might be concerned about privacy.
This video is designed to help you understand what Facebook Places could mean for your business.  It also examines privacy concerns for users.  At the end of the show, Mari shares a hot Facebook marketing tip you won't want to miss.
Share your feedback, see the show notes and discover how you can be part of a future show below!
https://www.youtube.com/watch?v=H0TFBfk_u-8
What Is Facebook Places?
Facebook Places is a location-based service.  Other examples of location-based services include Foursquare and Gowalla.
Users sign into Facebook Places using their mobile phones and let their friends know where they are.  On Foursquare there's also a game element where users can earn badges and points and become the "mayor" of a location. It's fun.
Location-based services are great for brick-and-mortar businesses because they can use these services to encourage people to come into their location. Watch the video to discover what Facebook Places could mean for your business.
Facebook Places Versus Foursquare
An interesting question came in on Social Media Examiner's Facebook Page about how Facebook Places compares to Foursquare.

Although Foursquare seems more interesting today, you'll want to see what Mari has to say about Facebook Places and why you should pay attention to it.
Get Instagram Marketing Training - Online!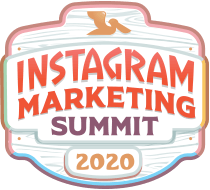 Want to improve your engagement and sales with Instagram? Then join the largest and best gathering of Instagram marketing experts as they share their proven strategies. You'll receive step-by-step live instruction focused on organic Instagram marketing, content creation, and Instagram ads. Become the Instagram marketing hero for your company and clients as you implement strategies that get proven results. This is a live online training event from your friends at Social Media Examiner.
CLICK HERE FOR DETAILS — STARTS JULY 13TH!
What Users Need to Know About Privacy
Facebook Places users need to pay attention to their privacy settings. Follow Mari's step-by-step instructions in the above video and you'll be able to control exactly who sees your updates on Facebook Places.  Also see this video for added privacy settings.
How to Add Your Business on Facebook Places
Local businesses need to claim their business location on Facebook Places and Mari shows you how in the video.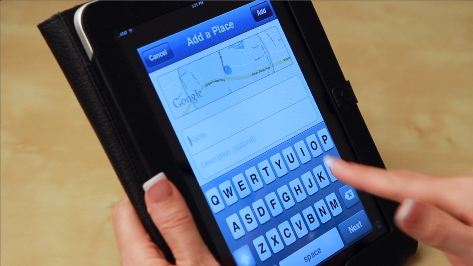 After you've added your business, when people come into the vicinity, the name of your business will come up on Facebook Places.
What's Next With Facebook Places?
Facebook Places will evolve significantly over time, including integration with third party apps. For example, InsideFacebook.com reports, "… Context Optional released its first version of a customized Places application as part of its Social Marketing Suite subscription."
Pages administrators can use the app to install a The Facebook Places Check-In Leaderboard as a tab called 'Check-Ins.' The Leaderboard allows brands to recognize which Facebook users are checking into their retail stores or restaurants, name users a 'Top Fan' and consequently award them Facebook-specific promotions and offers." Now this is very good news for local businesses looking to further tap into the massive Facebook database!
Find out what else Mari has to say about the future of Facebook Places and who should participate today. Don't forget to listen for the Facebook marketing tip Mari shares at the end!
If you enjoy this episode of Social Media Examiner TV, make sure to tweet about it (use hashtag #SMEtv), share it on Facebook or even embed it on your blog.
We want to hear from you! Do you use Facebook Places? If so, what has been your experience?  Leave us a comment below. Also let us know what you'd like to see in future episodes.