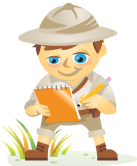 You know the location wars are heating up when a simple search for "Foursquare vs. Gowalla" returns millions of results. And then there's MyTown.  Which of these is right for your helping your local business?
The two hottest location-based social networks—Foursquare and Gowalla—are taking different approaches to the market, and seeing unique uptake patterns as a result.  While these companies have repeatedly said they don't view each other as competitors, the activities on networks are similar.
What's more, several other companies are making the case to be included in the discussion about the top location-based network, including Booyah's MyTown, which has more users than Foursquare and Gowalla combined.
Let's take a look at how the location wars are unfolding and which of these services might be ideal for your marketing strategy.
The Contenders
Foursquare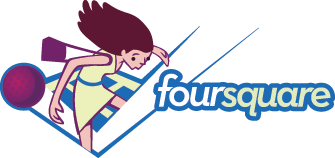 Foursquare, founded in 2009, has attracted more than 1 million users.  Users have the ability to "check in" at local businesses, bars, and restaurants, are able to find friends at different locations and have the ability to become "mayor" of a given location, which often entitles them to benefits and discounts.  Users also receive "badges" for completing certain tasks and doing activities a certain number of times.
Foursquare offers an excellent city guide in cities where it is well-established, and has a fun aura of competition arising from users attempting to check in at favorite spots more than others.  Until recently, the network was limited to large metropolitan areas, so it was not as robust in smaller areas as other services.  Because the site does not use GPS for its check-ins, like Gowalla does, it can be gamed as a result.
Gowalla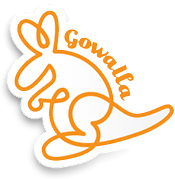 Gowalla is seen by many as the main location-based social competitor to Foursquare, but despite being founded in 2007, it has only attracted a quarter as many users (250,000) as Foursquare.
Gowalla also allows users to check in at local establishments, but is more framed around an idea of "social gaming." The network allows users to discover, capture, and share places and events with friends through a slick user interface that is one of its key differentiators.
Gowalla has also been available throughout the U.S. for some time now, and has established communities in some areas where Foursquare has failed to gain traction. However, Gowalla's small install base does make it harder to find the connections that make social network entertaining and useful for businesses.  It also had limited handset availability at first, and only recently rolled out an Android version (Blackberry version in beta), which has further slowed its adoption.
MyTown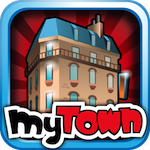 MyTown was founded by Booyah in 2007, and has rapidly become one of the most popular iPhone applications ever.  It has about 2 million users, making it more highly trafficked than either Foursquare or Gowalla.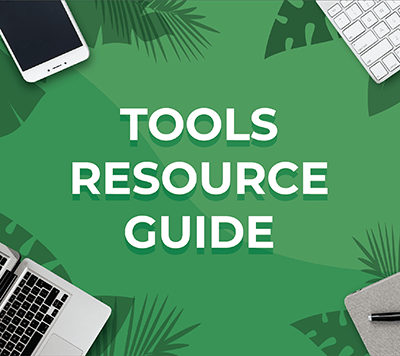 Looking for something to make your life easier?
Discover the tools we recommend to drive engagement, save you time, and boost sales across your entire marketing funnel or business.
Whether you need help planning content, organizing social posts, or developing your strategy, you'll find something for every situation.
FIND YOUR NEXT FAVORITE TOOL
MyTown allows users to "buy" and "own" their favorite stores and hangouts using virtual currency. This ownership model allows users to collect "rent" from others when they check in at shops they "own," increasing the fun competitive nature of the application.
🌟 Ready to Supercharge Your Social Marketing Strategy? 🌟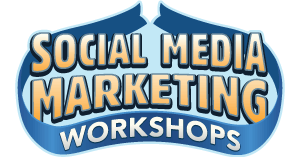 Struggling with your social marketing? You're not alone. The solution? The Social Media Marketing Workshops!

During these live 2 hour deep-dive workshops, you'll discover what's working now on Instagram, Facebook, TikTok, YouTube, and LinkedIn. Skyrocket your engagement, broaden your reach, and amplify your sales.

Become the marketing hero your company and clients need—without leaving your home!
🔥 Save $670 on an All-Access Ticket! Sale Ends Tuesday! 🔥
GET YOUR TICKETS NOW
The large user base holds exciting opportunities for marketers in general.  The problem is that large install base is restricted to the iPhone, which limits further adoption potential.  The lack of handset choice plus the gaming aspect of the service makes it less attractive as a social network, though the gaming offers more potential services and features than other platforms.
The Battles
Commercial Potential
Foursquare is in the lead when it comes to catering to small- and medium-sized businesses.  The company has built its feature set to be useful and valuable to small business owners, because its platform incentivizes users to visit local establishments more frequently with its "mayor" system. The company also has created a "Foursquare for Business" dashboard that will provide additional info on user activity. The company has also landed many commercial partnerships, including with Starbucks and Bravo, which indicates an evolving business strategy that eventually should include much smaller businesses.
Gowalla is geared more toward interaction among users, and it has yet to deliver a clear commercial strategy.
MyTown uses contests to generate revenue, but the platform is again designed more as a multiplayer game than a transactional platform.
Functionality
Foursquare has pulled in front in the feature department, and it has received the most media attention because its core functionality is the most robust and easy to use.  Gowalla's initial launch had many bugs and a choppy user experience, but its second try was much improved.  MyTown is the simplest and its features tend more toward gameplay than user interaction.
Fun
Though it may not be as useful yet for businesses or have as many features, MyTown is currently more fun for its users. What makes MyTown weak on the other counts makes it win this battle.  The comparisons here are a little skewed, because Foursquare and Gowalla are more social networks than social games like MyTown, but MyTown's superior signup numbers show just how entertaining users are finding the service.
Look and Feel
Gowalla is winning currently in the design battle, however. The company's CEO is a former designer, and the slick, attractive user interface displays a close focus on look and feel.  Foursquare and MyTown are both more functional than eye-catching, and their value is more in the interactions that take place than the visual aspects or display features.
Conclusion
Though all of these platforms offer great potential opportunity for businesses, only Foursquare is large enough and commercial enough currently for businesses to consider using it as part of their digital strategy.  Though they are emerging and growing rapidly, Gowalla's scale and MyTown's lack of a clear business focus keep them from being must-use applications like Facebook and Twitter.
Location is one of the hottest spaces around right now, however, so don't be surprised if all of these players eventually command a large enough audience to have a significant business impact.  The early location battles are over and Foursquare is the leader; however, the larger war for location dominance is far from finished.
Have you "checked in" to these platforms? Which one are you a fan of?  If you've leveraged location-based platforms for your business, how are they working? Let us know your thoughts and ideas in the box below.
Get Your FREE Course: Web3 for Beginners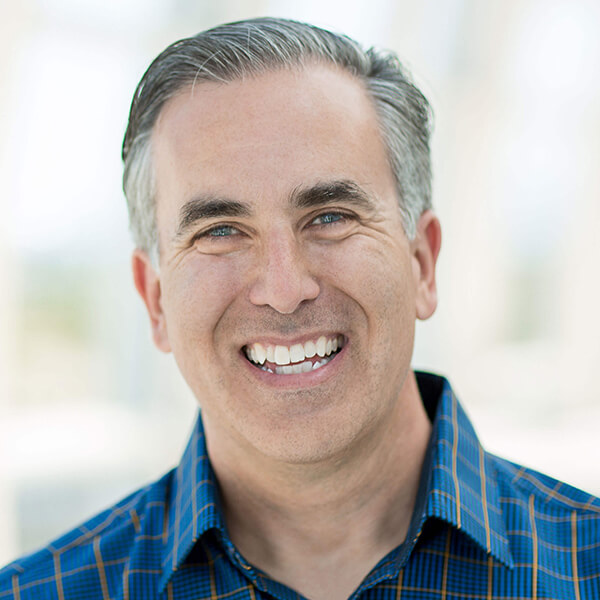 Curious about Web3, but don't know where to start or who to trust?

Introducing Web3 for Beginners, a course taught by Michael Stelzner, the founder of Social Media Examiner.

Learn the basics of Web3 and apply it to your business with this FREE comprehensive course.
CLICK HERE TO GET FREE ACCESS