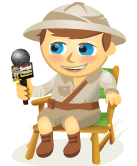 Welcome to the pilot episode of Social Media Examiner TV with our host Mari Smith!
In this episode, Mari reviews Flipboard—a hot new way to consume social media news from your Facebook and Twitter contacts—along with her thoughts on Facebook's 500 million users and a look at how Foursquare could help your business.
Share your feedback, see the show notes and discover how you can be part of a future show below!
Flipboard Enhances Social Media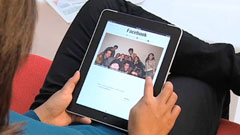 Flipboard is a brand new app for the iPad.  It mocks up how a magazine looks, but using social media content. The app helps you to aggregate and consume information from different sites by creating a totally customized dashboard on your iPad.
With it you can visually display content from your Twitter lists and Facebook contacts and easily share what you discover.
Flipboard makes it easy to create a completely customized dashboard on your iPad and you can move things around to suit your preferences.
Watch the video to find out why Flipboard is going to be a force to be reckoned with.
Facebook's 500 Million Users and Your Business
Facebook now has 500 million active users.  Active users are people who have logged on in the last 30 days, so there might even be a lot more people than that on Facebook. That's a lot of people to access for your business.
Facebook also announced a huge transformational piece of news at its developers' conference.  You can install a social plugin on your blog, your website, and even your Facebook page.  You've probably seen one of these, the Like button.  One hundred million websites have installed the Like button already.  Here's the link to get the code for those social plugins.
Watch the video to find out how Facebook is changing businesses thanks to these social plugins.
Foursquare Means Business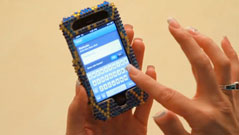 Foursquare is one of several location-based services.  Foursquare is like a game for consumers, but in this video Mari also talks about it from a local business standpoint.
Here's how Foursquare works.  When people come into a certain venue:
They have their mobile phones with them
They "check in" with Foursquare
They say to all of their friends: "I am here. I am at this venue."
If you own a local restaurant, a bookstore, or you any kind of brick-and-mortar business, let your visitors know you're on Foursquare and encourage them to check in.
Watch the video to find out what Mari's first Foursquare check in was, how her local health food store connected with her because of Foursquare and how you can get started.
If you've enjoyed our pilot episode of Social Media Examiner TV, make sure to tweet about it (use hashtag #SMEtv), share it on Facebook or even embed this episode on your blog.  Leave us a comment below.  Let us know what else you'd like to see in future episodes.