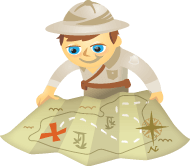 Are you looking for creative ways to bring people to your Facebook page?
Does your business use Facebook to connect with people?
Used the right way, Facebook apps can help you boost engagement and visibility by repeatedly drawing fans to your page.
In this article you'll learn how 6 types of Facebook apps keep your fans coming back to your Facebook page again and again.
#1: "Contact Us" Apps
The easier you make it for people to get in touch with you, the better. Use a contact app to let your fans/customers send email requests to specific departments within your company for more information.
For example, you can use an app to streamline the contact process and send fans straight to whoever handles sales, customer support or press inquiries, without them ever leaving your Facebook page.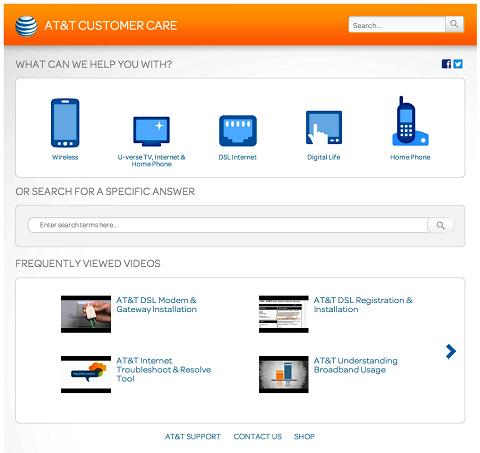 In this image, AT&T allows fans to contact their entire customer service staff through a custom app.
Link to your contact app whenever someone comments on a post and asks for more information, and they can get the help they need right from your Facebook page.
#2: Event Apps
If you frequently host events, an event app lets you easily promote what's happening now and what you have going on down the road.
Facebook offers a default version of an events app within the status update box that you can use to create events, but you're limited to a generic look.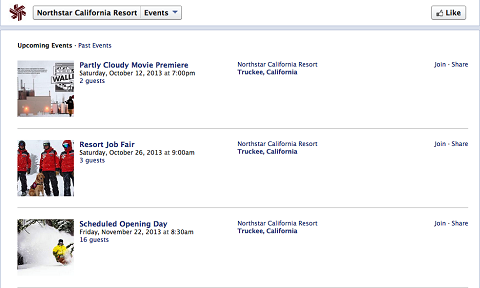 Here, Northstar California Resort uses the default Facebook Events app to inform fans of upcoming events.
Use a third-party provider's app to create events so you can customize the look of the event invite announcement to complement your Facebook page and/or website. This helps ensure that your fans/friends don't view the alert as spam.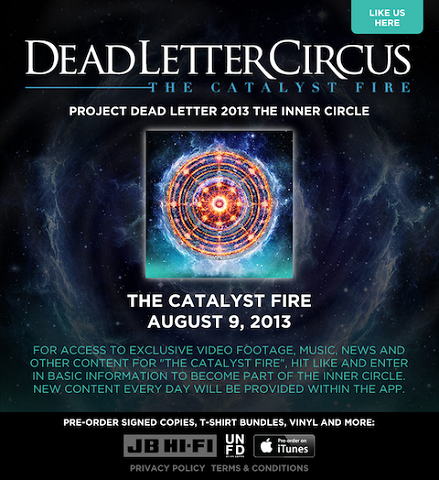 A third-party event app lets you customize the look of your event listing.
Get Everything You Need to Become A Better Marketer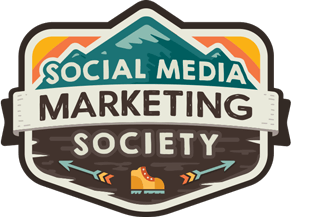 Looking for a one-stop-shop for marketing greatness? Try the Social Media Marketing Society to boost results and become a better marketer through deep-dive training and an always-on community of marketers. The path to better marketing begins in the Society.
START YOUR TRIAL TODAY
#3: Fan Reward Apps
When your fans are interested in your brand enough to like your page, rewarding them says you appreciate and value their attention.
It's easy to reward your loyal fans and customers with access to special deals with a Facebook Exclusive or Coupon app that keeps your brand top of mind.
This is especially helpful if you are an e-tailer. Link fans from the app to your website where they can buy the deal and the conversion process is simplified.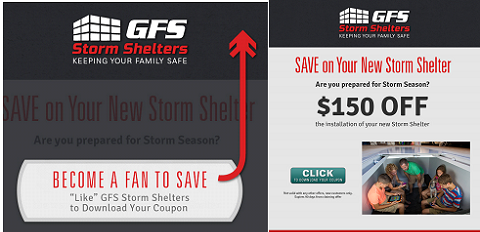 GFS Storm Shelters offers an exclusive coupon to people who like their Facebook page.
Create offers regularly and your fans will get into the habit of checking your page to see if there are offers available only to them.
#4: RSS Feed Apps
Does your business have a blog? It's always smart to reach out to your fans/customers where they are, and installing an RSS feed app to bring your blog to your Facebook page is an easy way to do this.
Put Google Analytics to Work for Your Business (Online Training)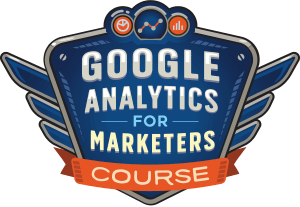 Ever thought, "there's got to be a better way" when it comes to tracking your marketing activities? Are you forced to make decisions based on limited data? With the right training, you can use Google Analytics to measure all of your marketing efforts with certainty.
You'll stop the leaks in your ad spending, justify your marketing spend, gain the confidence you need to make better marketing decisions, and know what's working at every step of the customer journey. Let the world's leading analytics pro show you the way. Check out our new Google Analytics for Marketers course from your friends at Social Media Examiner.
CLICK TO LEARN MORE: ANALYTICS TRAINING
After you install the RSS feed app, pin the RSS app to the top of your page to show off your latest content, then post status updates with a "Click here to see what's new" message that links to the RSS feed app.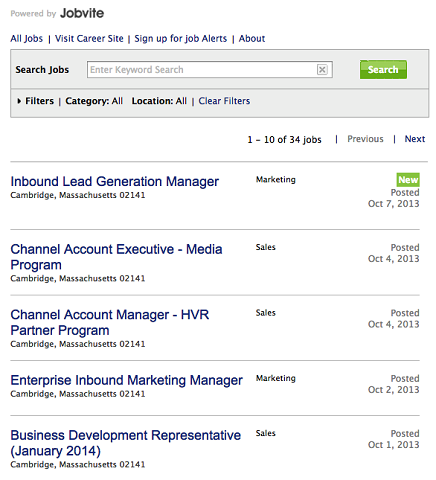 HubSpot lists available jobs through a custom RSS feed app.
With every RSS feed status update you post, your fans will click over to the app on your page to read the full article—a great way to boost page visits and keep your brand in fans' thoughts.
#5: Countdown Apps
If your company is close to hitting a milestone or goal, let your fans share in the excitement.
Build an app that lets them count down to the goal along with you, or create a calendar and allow people to vote on which day they think the goal will be met.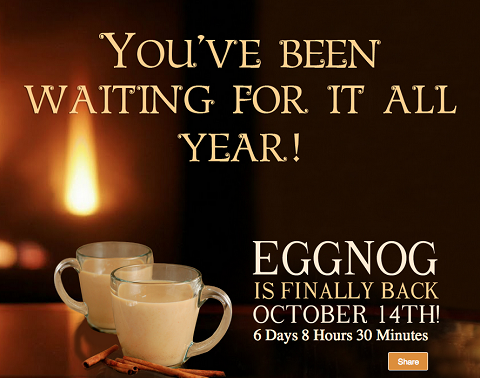 Smith Brothers recently let their fans in on the countdown to eggnog being back for purchase on October 14.
Give your fans a way to participate in building the anticipation for a celebration or a special release and they'll keep returning to your page to make sure they don't miss anything.
#6: Giveaway and Contest Apps
Apps for hosting contests and giveaways are the most popular apps you'll find on Facebook.
And with good reason: promotions drive traffic and significantly increase engagement—but only if you do them right. Lots of factors go into running a successful contest, but there are three things you must do:
Follow Facebook's terms of service.
Keep the entrance requirements simple.
Offer a prize that's relevant to your business.
Everyone loves the chance to win something special and the process doesn't have to be elaborate. Build a giveaway app that invites fans to sign up for a chance to win a gift from your brand each month.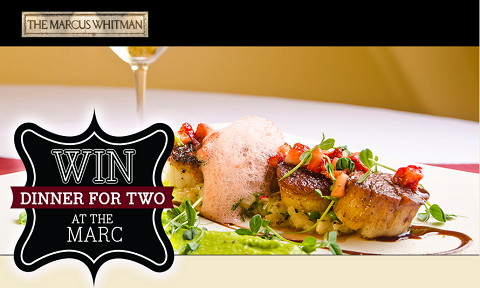 The Marc Restaurant offers an ongoing promotion for dinner for two on their Facebook page.
Photo contests are popular because people love taking, looking at and sharing photos. Build a photo contest app that lets fans upload their photos. As photos are added, open the voting and encourage those who entered to reach out to their friends to vote on their submission.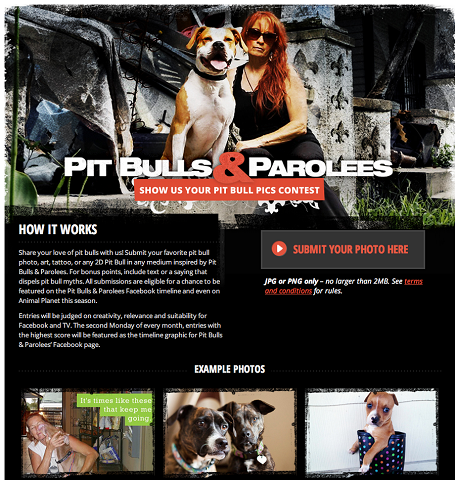 Pit Bulls and Parolees asks fans to submit photos of their pit bulls for a contest and offers extra points when participants include text that dispels pit bull myths and educates users.
It doesn't matter what type of contest you run. If the end goal of your contest is page visits, be sure to include a component—like monthly entries or a vote system—that nudges fans and their friends to return to your page and use your app more than once.
Conclusion
All of these apps can be built with most third-party app providers.
Using Facebook apps that provide customer service, share event details, offer news and include your fans in celebrations is a great way to enliven your Facebook page. Keep your apps updated consistently and your fans will keep coming back for more.
What do you think? How do you use apps to drive traffic to your Facebook page? What app can your page not do without? Please let me know by leaving a comment below!