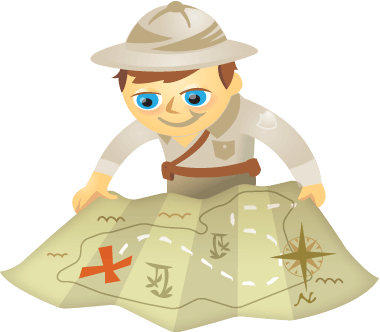 Do you want more email subscribers?
How can you find a targeted audience and encourage them to join your list?
The answer is to leverage the people who already like you: your Facebook fans.
This article shows you three ways brands are using Facebook apps to grab their fans' attentions and encourage them to subscribe to their list.
Why Use Facebook to Find Email Subscribers?
Email converts new customers more effectively than any other digital medium. The key is having the right people on your list—the ones who want to hear what you have to say and are most likely to buy from you. That's where Facebook comes in.
Your Facebook fans are probably fans because they already like your products or services. That's a great start to finding a narrowly targeted audience that's likely to buy from you.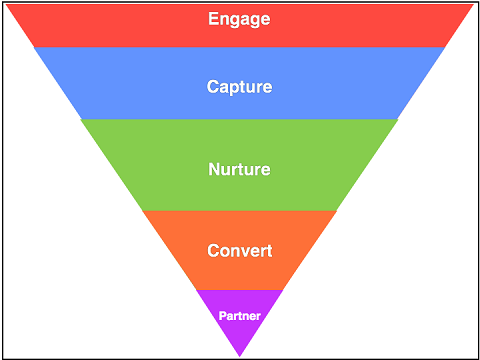 A simple lead funnel gives context to the process. By engaging with your Facebook fans, you build trust. From there, you can ask your fans to sign up for emails that share information they're interested in. With strong email and marketing tactics, you end up with sales and long-term customers.
Facebook apps are the easiest way to acquire email addresses for your list, but let's be honest; cool apps won't build your list. You need a smart plan that's based on understanding your audience.
Keep reading to see how three brands are using Facebook's social advantage and apps to grow their email lists.
#1: Crowdsource Product Ideas
A few months ago, Kristina Allen launched Lilypad Candles, a store that sells eco-friendly soy candles. Kristina's email list was nonexistent. She had zero email addresses.
What she did have was a plan. She knew that giveaways are a great way to increase community and even grow her email list, and she wanted to take advantage of that power.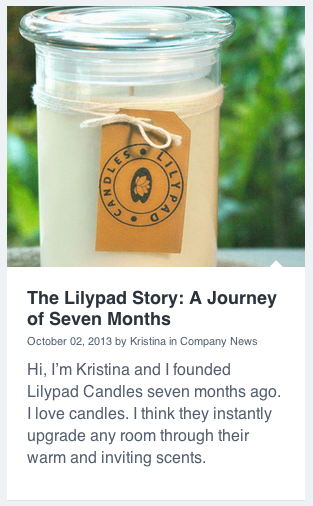 Kristina considered her target audience, what prize would most appeal to that audience and how she could gain emails and feedback via the entry form. She knew she wanted to host the giveaway on her company's Facebook page because she wanted to grow her number of fans in addition to her email list.
Since email lists are most successful when members are truly interested in what you have to share, Kristina opted to give away $100 worth of candles to a randomly selected Facebook fan who opted into her email list.
Get Everything You Need to Become A Better Marketer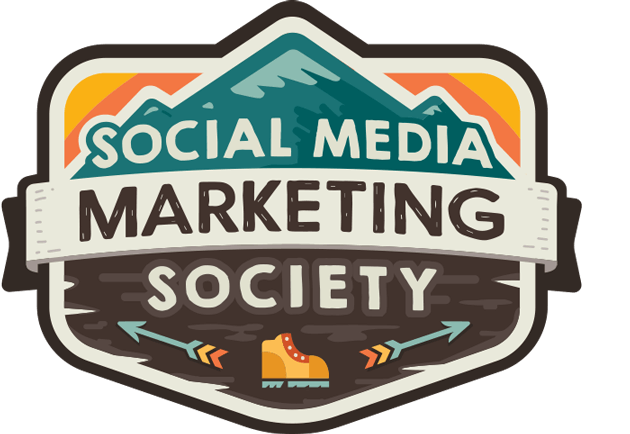 Looking for a one-stop-shop for marketing greatness? Try the Social Media Marketing Society to boost results and become a better marketer through deep-dive training and an always-on community of marketers. The path to better marketing begins in the Society.
START YOUR TRIAL TODAY
Offering her fans $100 worth of candles (instead of a big-ticket item like an iPad) helped weed out the people who just wanted to win something and weren't interested in her product.
Kristina used ShortStack to create her giveaway landing page. Notice how she required users to answer a poll about their favorite candle scent.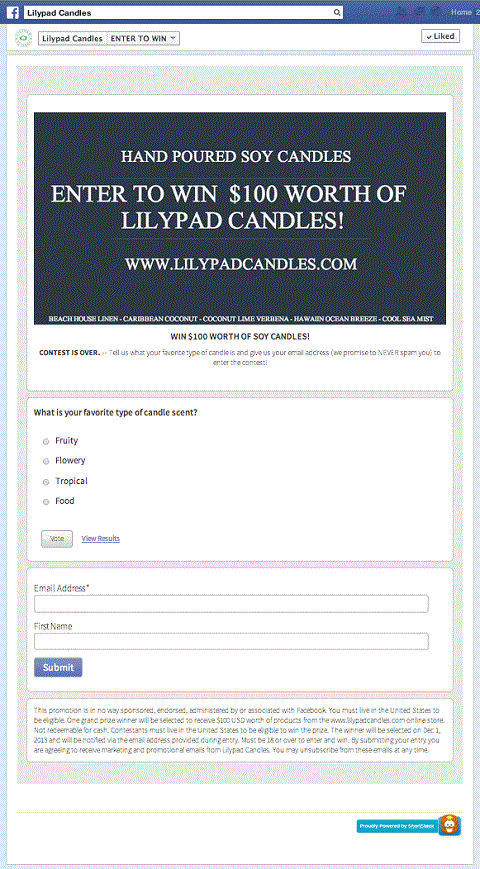 Kristina included the poll because it was a simple step for her fans, but gave her important information about what her customers were interested in. She can use that feedback to create the products her customers want.
On the first day of the giveaway, her business acquired 200 emails, not to mention new Facebook fans. Pretty impressive for a brand-new company with no email list!
Put Google Analytics to Work for Your Business (Online Training)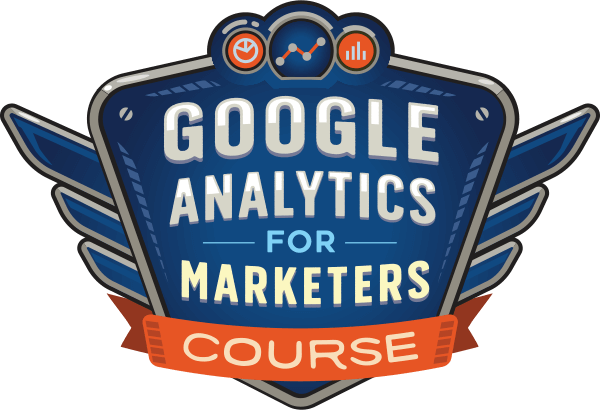 Ever thought, "there's got to be a better way" when it comes to tracking your marketing activities? Are you forced to make decisions based on limited data? With the right training, you can use Google Analytics to measure all of your marketing efforts with certainty.
You'll stop the leaks in your ad spending, justify your marketing spend, gain the confidence you need to make better marketing decisions, and know what's working at every step of the customer journey. Let the world's leading analytics pro show you the way. Check out our new Google Analytics for Marketers course from your friends at Social Media Examiner.
CLICK TO LEARN MORE: ANALYTICS TRAINING
#2: Provide Incentive to Share With Friends
Alter-Ego Comics had never really thought about using Facebook to acquire emails before, but with TabSite's help, they put together a giveaway to celebrate their 10th anniversary.
They offered up three pretty amazing action figures to anyone who liked their Facebook page and entered their name and email into the entry form.
To sweeten the pot (and to drive more traffic and possibly subscriptions), they offered additional entries to fans for every friend they sent over to like the Alter-Ego Comics Facebook page.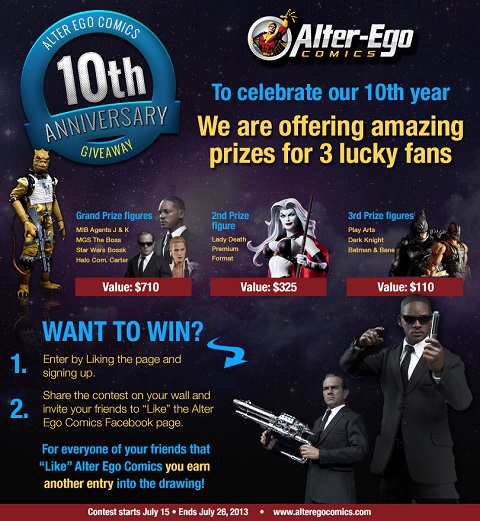 Alter-Ego Comics' giveaway tactic worked because in addition to offering a giveaway relevant to their audience, they leveraged friend networks (additional entries for every friend who liked the page) to build their list.
When everything was said and done, 120 people joined their email list. Not bad for their first Facebook giveaway!
#3: Use One Click Actions
Using the ActionSprout Facebook app, UNICEF created a powerful landing page to encourage people to join the list for further information on how they can help Syrian children.
UNICEF is well aware that emotional stories drive action. They've made sure their fans are moved by the poignant images, text and action button.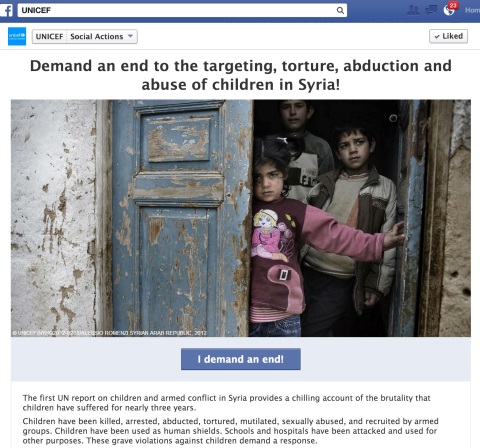 Anyone who clicks on the I Demand an End! button automatically joins UNICEF's email list. In one or two mouse clicks, UNICEF captures their target audiences' emails and grows their list.
ActionSprout has another feature that is important to marketers: the ability to create a solid call to action within the Facebook news feed by adding a feedback option.
All Facebook updates have the like, comment and share options. With ActionSprout, you can add an option that reinforces your call to action.
UNICEF used that feature to their advantage by including a Demand option.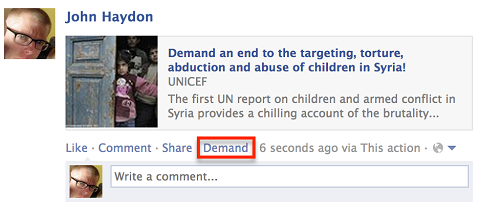 Updates and articles that trigger intense emotion are strongly associated with how people share content online. The Demand option stirs emotions and emboldens Facebook users to demand an end to the abuse of children in Syria.
By using ActionSprout to amplify their message, the UNICEF team was able to spread the word and build the organization's email list at the same time.
The Bottom Line
To build a strong email list that provides high conversions, you must appeal to your target audience and weed out the rest. Emotion is an important motivator whether you're invoking empathy or inspiring fans to take the next step toward a goal. Make sure your acquisition campaign speaks to emotion first, reason and logic second.
Relevance is as important to your campaign as emotion. You don't want just anyone on your email list—you want qualified prospects. Hosting a Facebook giveaway that offers a prize targeted specifically to your optimal subscriber gives you a better chance of finding those prospects.
While you have someone's attention, make the most of that moment. Do some crowdsourcing to find out what products they like or want to see, or encourage them to share the campaign with their friends. Those friends of friends are likely to be quality subscribers as well.
What do you think? What tactics have you used to build your email list? Have you used Facebook apps to increase engagement or subscriptions? Share your experience and ideas in the comments.