Wondering how to track Facebook ads attribution in 2021? Looking for guidance you can trust?
In this article, you'll discover how to measure Facebook ads without relying on retargeting data.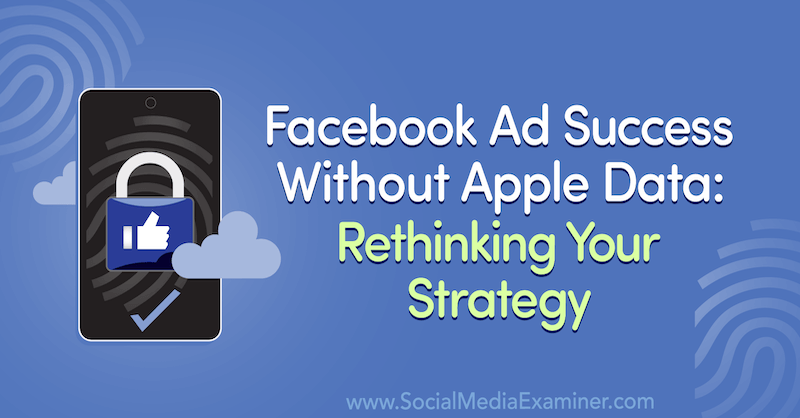 How the Changes at Apple Affect Marketers and Facebook Ads
The latest privacy changes and tracking restrictions implemented by Apple have thrown a lot of marketers for a loop and now they're uncertain about the future of Facebook ads. However, Facebook ads still give businesses a huge advantage.
To this day, Facebook remains one of the best marketing platforms available for scaling. And part of what makes Facebook so powerful is that you can target for affinity versus targeting for need or urgency. Who's the best fit for your products or services? Once you really understand how your product or service changes someone's life or makes their business better or easier, you can start scaling massively because you can begin selling that transformative experience.
And because Facebook is a global platform, you can reach almost anyone. As long as your return is higher than your ad spend, you can continue scaling on Facebook.
One thing to keep in mind as you read this article is that the return on your ad spend may not be immediate. Depending on the product or service you sell, your ad spend may launch the first of many touchpoints that you'll need with your customers before you see that return. So you may not see the return on ad spend until you track and measure the lifetime value of a customer.
The key to success today with Facebook ads is to have strong copy, great creative, and solid offers that are really focused on your customers. And this is true whether you're selling information, in the eCommerce space, or in the services space. You can use Facebook ads to scale your business and increase your client base.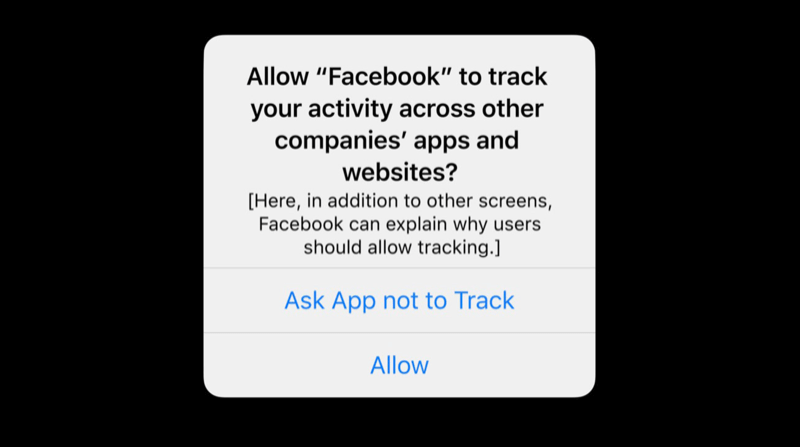 Apple's new privacy policies are about protecting consumer privacy by making it possible for their users to opt out of being tracked while on apps they download from the App Store. Every app is now required to ask the user's permission to track their activity on the iPhone. And a majority of iPhone users are telling their apps not to track them.
While Apple's position is that these changes are being made to protect their users' privacy, there's some speculation about what this means for the future of Apple and the App Store in general. Will Apple try to get into the ad revenue game? Is this a play to create a new form of revenue? No one really knows for sure yet. But what we do know is that Apple is no longer sharing user data, such as activity tracking, with their app providers.
Facebook's pixel made it very easy to retarget generic traffic from relatively unknown visitors on Facebook. And for those brands that relied heavily on Facebook's pixel and tracking tools to help build their audience, this restriction came as a bit of a shock. Not only because it forces brands to begin gathering and relying on first-party data over pixel data, but also because they have to get creative in how they can measure the effectiveness of their ads.
How Marketers Should Respond to These Changes
First, pulling back on your marketing in hopes that everything will blow over or go back to how it was in a couple of years is probably one of the worst moves you can make. But you'll need to take a bit of time to adjust your Facebook ad targeting strategy. Until recently, Internet tracking was used for two purposes: ad targeting and ad analysis. And small business owners could rely on the tracking data from third-party apps like Facebook to help them retarget their customers.
This leads us to the changes businesses will need to make in how they measure the success of an ad. More specifically, without being able to track customers across apps, can you measure whether your Facebook ad is truly successful? And to do this, you need to get away from the idea that there's a single source of truth. There's more than one way to measure success and you don't need a third-party tracker to do it.
There are four old-school marketing attribution models that have been in use since before tracking a user's activity across the internet was mainstream. Businesses that are just starting to adjust their strategy, have only experienced Facebook ads without these tracking restrictions, and are just now looking to start using Facebook ads as part of their marketing strategy will all benefit from studying these models.
The four models of attribution include television commercials, billboards, coupons, and businesses with long sales cycles.
#1: Use a Unique Website URL or Phone Number
The first attribution model is the television commercial. This is the model that most people are probably still familiar with; those 15-second to 2-minute video ads that play on television sporadically through and in between their shows. And with commercials, businesses can target three different means: by location, channel and demographics, or time of day.
So by understanding who your target customers are and when they're most likely watching which show, you can increase your chances of placing your ad in front of your target audience.
And the way many businesses used to measure the efficacy of their different ads was through a unique phone number or website URL—something that tied back to a specific channel or a location within the country. By doing that, those businesses were able to map whatever commercial they were running directly back to any sales that came of it.
Borrowing from this model, you could go back to using a unique website URL or phone number shown only on that Facebook ad. These data points are easy to track without special software or third-party services to measure how they're working.
#2: Target by Location and Measure Sales From That Area
Unlike commercials, billboards don't have a lot of room for copy, calls to action, phone numbers, or website URLs. Therefore, instead of looking at individual billboards, businesses measure their efficacy based on exposed or unexposed populations of people.
In other words, if you were to place 10 billboards in Austin, Texas, then wait 2–3 months and look into your customer relationship management software or another platform where you're tracking sales, you could look at the credit card data to see the increase in sales within that area.
To apply this model to your Facebook ad strategy, you could run your targeting based on area in much the same way that billboards work. For example, you could target at the state level or even at the city level, and then after 2–3 months, go back to measure the total sales from those areas.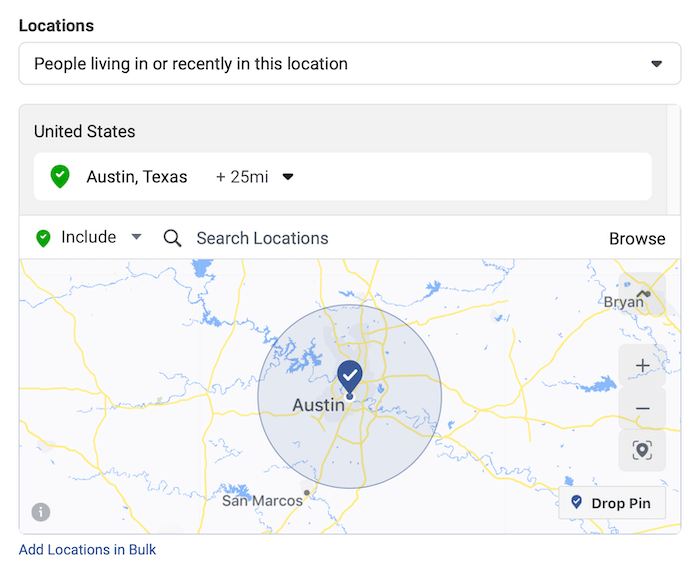 #3: Share a Unique Coupon Code
The coupon model is probably one of the more obvious models but many people still forget about the power of a coupon. One business model that has dialed into how to use coupons very well is the restaurant industry. Restaurants often have to advertise online, but then nearly all conversions take place offline, which makes everything hard to track even without restrictions.
One way around this is to use unique coupon codes connected to specific offers or channels. If you run an ad for a coupon code and the ad is only shown on Facebook, then it's much easier to track how many sales came from Facebook based on how many times that coupon code has been redeemed.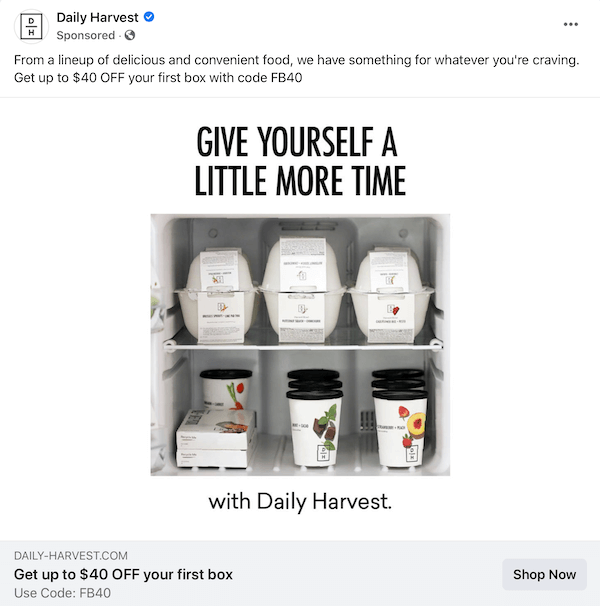 #4: Create an Earlier-Stage Offer to Capture Customer Details
The last attribution model to study is businesses that work with a longer sales cycle such as cars or mattresses. This model works very well for brands that offer higher-ticket items or services that aren't typically bought on impulse.
These businesses generally have a longer sales cycle because they require a larger investment from the customer and the customer doesn't need to purchase one of those items or services very often. This means the business will need to invest more time in nurturing those customers.
The secret to using Facebook ads for high-ticket items is to rethink your initial offer by creating an earlier-stage offer that can capture customer details. In other words, instead of focusing on making money, your ad strategy should focus on collecting email addresses. Once you have those email addresses, you can add as many steps as you like to create remarketing ads, webinars, and additional touchpoints that can eventually lead to the higher-ticket sale.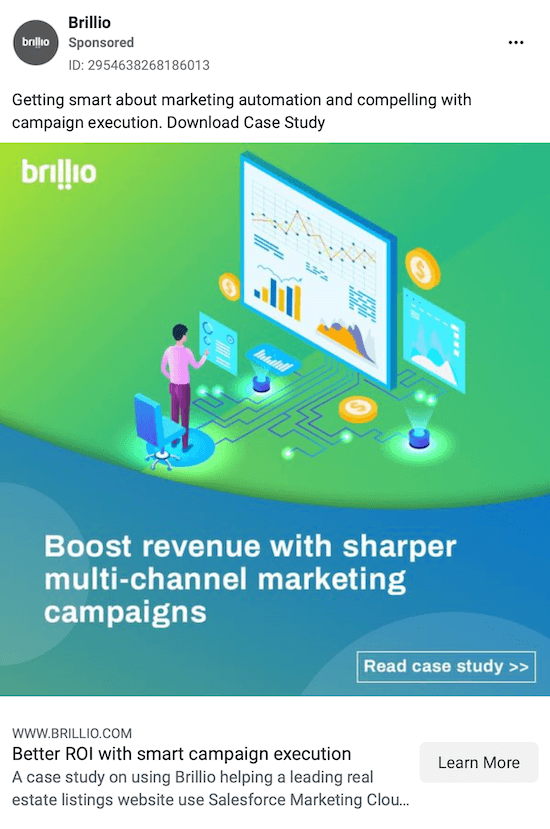 And by not focusing on the sale initially, you come off as a lot less threatening. You're not asking for a lot of money, you're only asking for an email address. That's why these sorts of ads get such a high click-through rate for people to opt in, even when they know the product line or service is a high-ticket item.
This attribution model takes more tracking because you would need to be able to follow the customer journey through each touchpoint.
When all is said and done, data still makes the world go round. You still need to be able to collect, analyze, and interpret your data from various sources and points to measure your marketing efforts. This isn't something that has changed even with the newer privacy laws and tracking restrictions.
What has changed is that you'll no longer be able to rely solely on a platform like Facebook to do all of the tracking and analysis for you.
Other Notes From This Episode