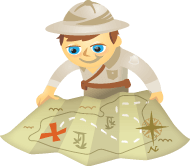 Social media has many uses—from making contacts to performing customer service—but driving quality traffic to your site is Twitter's secret weapon.  The big question is this: How can we get more of that lovely attention we crave?
As my recent poll shows, generating incoming traffic is the number-one need that people have right now, and for good reason. Traffic translates into:
Attention, engagement, conversation and recognition
Spreading your message far and wide
Prospects and subscriber opt-ins
Customers, increased sales and leads
Media and interviews, which lead to more attention
… and last but not least, an ego boost.
Now here are seven key points you need to know if you want to get more targeted traffic from Twitter: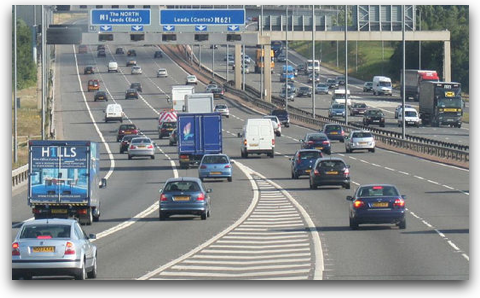 #1: Know your audience
Growing your traffic always starts with your audience if you want to do it right. Untargeted, uninterested "hits" are a waste of time and resources at worst, and at best just pure vanity.
What does your audience want and need?
How do they like it delivered?
Which topics are on their minds right now?
Are there trends that are growing in popularity?
How do these folks speak? What words and phrases do they use?
This means that driving traffic starts with listening and observing. Get to know your target so you can most efficiently engage them.
Twitter has a tool for this. Use search.twitter.com to find what people in your niche are talking about and follow some of their conversations.
Once you get an idea of what people are interested in, join in those conversations and talk to people.
#2: Get the "right" followers
So much rubbish is thrown around about how to grow your follower count that it makes it seem that the number is all that matters. Wrong!
You need people to want to hear what you have to say. This means you do NOT want people who auto-follow because they are either:
Robots and not real human beings (e.g., spam software, people trying to inflate their follower count, scrapers)
Not actually reading your tweets and just following to allow you to DM them
The followers you most want are those who follow you because they are interested and think they will get value from your tweets. These people are most likely to find you via:
People retweeting your stuff, either within Twitter or using a TweetMeme button
Referrals from other Twitter users
Your blog; for example, your articles that say "Follow me on Twitter at @chrisgarrett and tell me what you think," or your sidebar Follow Me button
Other people's blogs, when you guest post or comment
Clicking your forum signature when you participate in discussions, or your email signature
Unfortunately Twitter closed off a really nice way that people used to get targeted Twitter followers. It used to be that we could "listen in" to conversations that people we followed were having, but now you have to be following both parties. This means we can't discover new people that way. If someone puts something before they mention your @name it can still work, and I still occasionally get followers through that.
Essentially the advice is, put your Twitter name where it will be seen and encourage people to share it!
Get Your FREE Course: Web3 for Beginners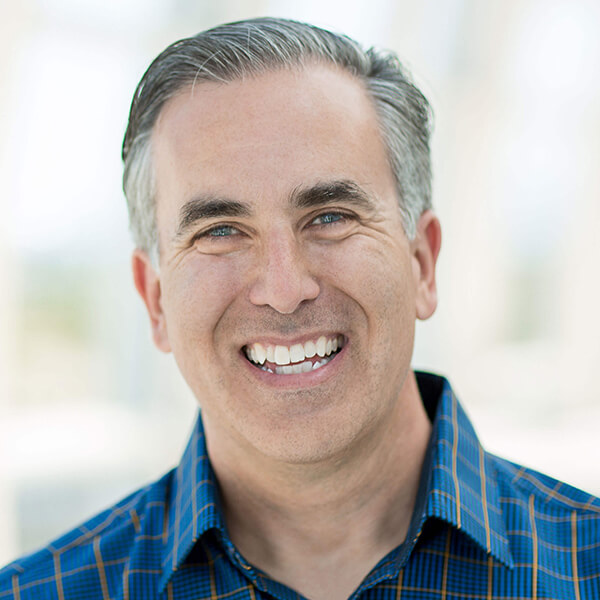 Curious about Web3, but don't know where to start or who to trust?

Introducing Web3 for Beginners, a course taught by Michael Stelzner, the founder of Social Media Examiner.

Learn the basics of Web3 and apply it to your business with this FREE comprehensive course.
CLICK HERE TO GET FREE ACCESS
#3: Build engagement
Talk to people.
Engage your followers. Don't just see them as a passive list of eyeballs! Treat folks as human beings and you will do much better at this stuff. It is called social media for a reason.
Ask questions
Hold conversations
Dip into others' conversations
Encourage feedback
#4: Get clicks
So now your followers are seeing you as an interesting person and not a robotic "feed," which means they are more likely to take notice when you tweet out a link.
Tweet Valuable Links
Whatever you do, don't just tweet your own stuff. That is both selfish and boring!
Get into the habit of sharing anything cool, regardless of who created it. Retweet good stuff and other people are going to be more willing to retweet yours. Tweet out fun and useful links your friends send you in email or from the news. Be known as a person who tweets good stuff.
Timing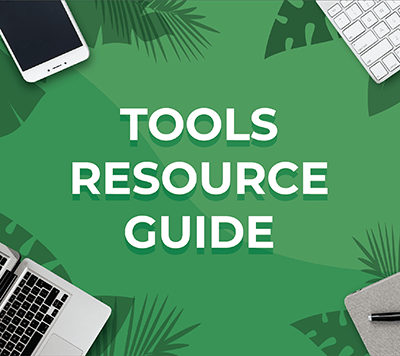 Looking for something to make your life easier?
Discover the tools we recommend to drive engagement, save you time, and boost sales across your entire marketing funnel or business.
Whether you need help planning content, organizing social posts, or developing your strategy, you'll find something for every situation.
FIND YOUR NEXT FAVORITE TOOL
Not everyone is online at the same time. There is a whole world outside of your timezone, plus people have a different schedule than you. You know the feeling of confusion when you land in a foreign country. Not only have you got to adjust to local time, but also people seem to have their meals at a different time of day, shops open and close at strange hours, and business meetings seem to be held randomly. Twitter is like that, you can't just look at a time zone converter and think people will be at their desk at a certain time.
Tweet the same thing a few times, a few hours apart, to give your message several chances to be seen.
Vary the times of day you tweet and monitor response.
Watch for the peaks and troughs of activity in YOUR stream (not just what works for others).
I tend to aim to catch the peak times for Aussies, the EU/Brits, East Coast USA, and West Coast USA, but it is far from an exact science!
Headlines
There are two main driving factors that affect your chances of getting a click:
Your reputation
The headline
Hopefully at this point #1 is taken care of, but #2 takes some work.
First of all, use my free download 102 Proven Headline Formulas as a starting point. There are 102 fill-in-the-blank templates which ought to give you a head start on writing a compelling caption.
If you use an interesting title and it matches your audience's wants and needs, then you are going to get clicks.
Split test
You might not get it right the first time, so try another variation:
Phrase it as a question
Make it into a "How To" headline
Use curiosity versus just the facts
A lot of this is about learning what your audience reacts to best.
#5: Measure performance
When you use a link-shortener with a built-in click-tracker such as bit.ly, you can see how well any of your links perform. This is useful for improving over time and to see which links get picked up virally.  As they say, what you measure you get more of!
With Twitter it's not just the link clicks that YOU get, but the retweets and shares that really drive the real traffic. TweetMeme and bit.ly can give you vital reporting about how well you do, as well as your Google Analytics.
#6: Do more of what works, but test, test, test
When you find what works for you, do more of that. Keep in mind though that if you only do the same things you will either get the same results and not improve, or you will wear out that technique. Experiment, learn and mix it up.
Trends change, techniques improve, fads go out of fashion. Do not get stuck on rails, move and flow with your audience.
#7: Encourage sharing
Once you have your initial click, your job is not done!
Make sure your article has a TweetMeme button so that anyone who likes what you shared can easily share it too.
If you want to get really fancy, give people an incentive to share, such as a random prize drawing for anyone who tweets your message. Of course, the message will contain a link back to you …
Once in a while it doesn't hurt to actually ask for retweets. Just don't overdo it, as you will only annoy your followers. This will make them less responsive, rather than more.
Does it really work?
Here is a case study for you. For the last Social Media Success Summit in 2009, Mike Stelzner and I ran a competition on chrisg.com using all the advice mentioned here in this article.

Using TweetMeme we can see that the competition post was retweeted over 1,000 times before it stopped tracking.

Just the cli.gs link alone was clicked 12,753 times.
So yes, it does work.
Bottom line:
Gather the correct audience
Be awesome
Share cool stuff
Encourage other people to share it too
Does Twitter work to generate traffic for your stuff? Got any tips to share? Anything people do that annoys you? Please share—go ahead and comment below right now! 🙂
Get Your FREE Course: Web3 for Beginners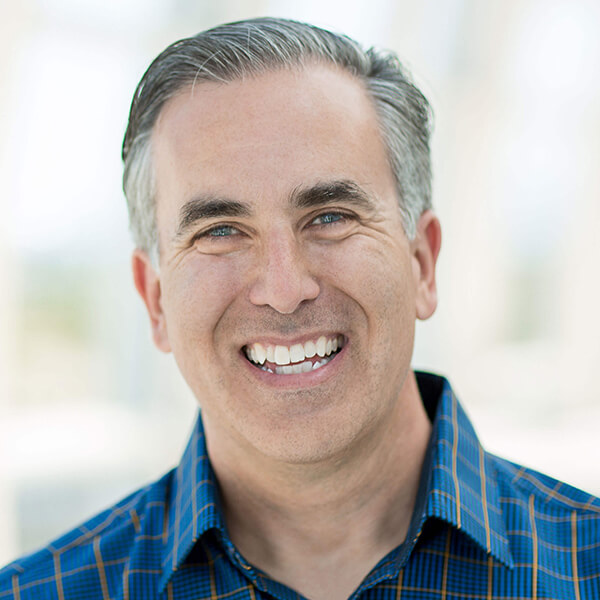 Curious about Web3, but don't know where to start or who to trust?

Introducing Web3 for Beginners, a course taught by Michael Stelzner, the founder of Social Media Examiner.

Learn the basics of Web3 and apply it to your business with this FREE comprehensive course.
CLICK HERE TO GET FREE ACCESS