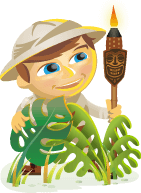 Wondering what emerging technologies are coming to social media?
Curious about how to share immersive experiences with 360-degree video or virtual reality (VR)?
To explore live 360 video and VR for marketers, I interview Joel Comm.
More About This Show
The Social Media Marketing podcast is an on-demand talk radio show from Social Media Examiner. It's designed to help busy marketers, business owners, and creators discover what works with social media marketing.
In this episode, I interview Joel Comm, a live video expert. He's the author of the books Live Video Revolution, Twitter Power 3.0, and many others. He's the co-host of The Bad Crypto Podcast, which is rising in the iTunes ranks.
Joel explains how social media marketers can take advantage of live 360-degree video and VR.
You'll learn about consumer-friendly equipment for sharing 360 video and VR experiences.
Share your feedback, read the show notes, and get the links mentioned in this episode below.
Listen Now
Listen now: Play in new window | Download
Subscribe: Apple Podcasts | Android | Google Play | Stitcher | TuneIn | RSS