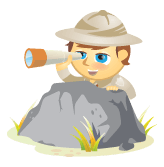 Are you interested in learning where video, blogging, and podcasting are heading in 2018?
To find out what to watch for in the coming year, we reached out to expert creators and influencers to get their thoughts.
#1: Creators Monetize With Cryptocurrencies

Due to the low fees on many cryptocurrencies, they will become the transaction method of choice for bloggers and videographers who charge readers and viewers for the information and content they produce.
If you write a blog post today and want to charge people $.50 to read the article, you may have to pay up to $2.00 in credit card fees. This makes it almost impossible for smaller content creators to make a living from their work unless they monetize with ads, subscription models, or other methods.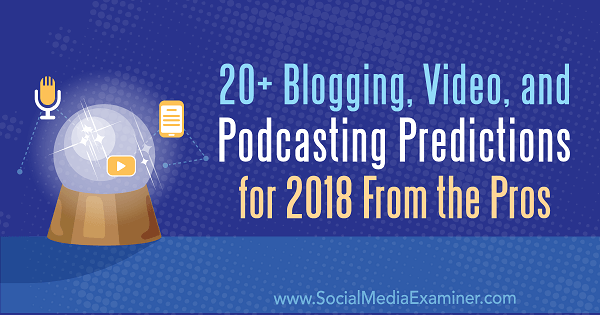 With the low cost of many of cryptocurrencies, content creators can charge people $.50 to read a post or watch a video and still make money. This will allow content creators to monetize their work without having to partner with anyone and keep 100% of their profits.
An example of this in action is Steem.io, which uses crypto micro-payments to pay content creators. This is the future, so get ready.
Gary Leland produces the popular Crypto Cousins Podcast.
#2: Bloggers Revisit Established Content

I predict a rebirth of older content in 2018. A lot of bloggers are figuring out that rewriting and relaunching an old article is a faster way to get results than writing something new.
We asked 1,300+ bloggers if updating older articles is part of their strategy. Fifty-five percent said yes. Most bloggers are always revisiting older content. I expect this number to grow. For the seasoned blogger or mature content marketing program, the benefits may be huge. Here are just a few:
That existing URL may already have been linked to from other websites. This gives it authority that is an instant head start in SEO. Updating the post may be all it takes to rank higher.
It's easy to find who shared the original post. Just drop the URL into BuzzSumo and scan through the list. Once the post has been updated, let them know that you've polished things up. They liked it the first time. They may share it again.
It's often faster and easier to update something.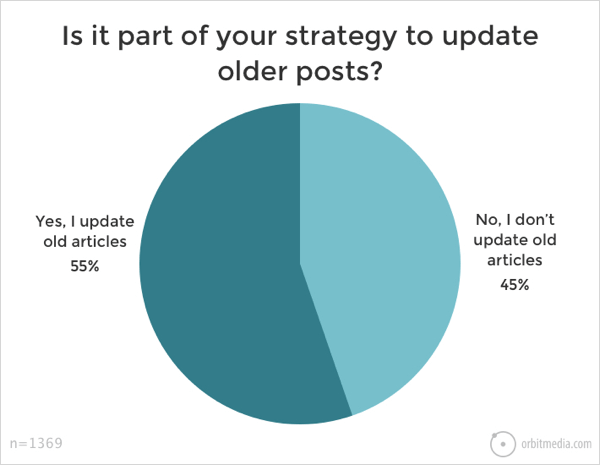 Beyond these benefits, you have an obligation to update older articles. If they rank in search or if you have them scheduled for ongoing social promotion using a tool like Edgar, it's your job to make sure they aren't obsolete.
If it's old but still getting visited, check in on that article. Is there anything that should be updated? Is the research all current? Are the tips still relevant? If not, give it a rewrite! A lot of us will be embracing this tactic in 2018.
Andy Crestodina is a co-founder of Orbit Media, an award-winning, 38-person web design company in Chicago.
The Conference You've Been Waiting For
As a small business marketer, you can probably only pick one or two events to attend each year. Get an unbeatable conference experience and expert training at Social Media Marketing World in sunny San Diego, California—from your friends at Social Media Examiner.
🔥 As a valued reader, you can save $650 on an All-Access ticket if you act now! Sale Ends Friday! 🔥
CLICK HERE TO LEARN MORE
#3: ISPs Compete With YouTube

With the Net Neutrality policy gone, we're going to see a rise in smaller video hosting platforms designed to compete with YouTube and Facebook (and in some sense, Netflix and Hulu). Specifically, we're going to see Internet service providers (ISPs) launch their own video hosting sites with mainstream video content and creator-specific content.
This can be a good thing and a bad thing depending on how well you're positioned.
For example, it's likely that some ISPs will increase their prices to access YouTube. In response, many people will access YouTube less (in some cases, quit altogether) and thereby reduce the amount of AdSense income a creator can make. This could prove devastating to smaller creators unless they take action.
On the other hand, ISP's will start launching their own competing versions of YouTube, offered to their customers for free or at an extremely discounted rate.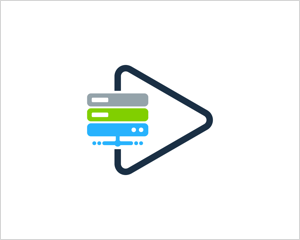 Because the big AdSense money will continue to flow to the top 1% of creators on YouTube, those creators will have little motivation to start publishing on a new platform. ISPs will then start working with small- to medium-sized creators in quantitative influencer programs to drive their user bases to their service.
As this plays out, mid-size creators will leave YouTube and start producing their shows with bigger budgets on new ISP platforms that compete with YouTube. This could be a dream job scenario for many creators as they move from home studios to bigger production houses producing the show they've always dreamed of; one with a budget, a built-in paycheck, and the freedom to be more creative.
Owen Video, a YouTube marketing consultant specializing in small business growth, has made over 1,000 videos for the web and has a YouTube channel with almost 1 million minutes of watch time.
#4: Facebook Attracts Creators With Video Features

In 2017, Facebook kicked off the Facebook Watch rollout for select creators. In 2018, we'll see that program expand to all people and pages on Facebook.
We'll also likely see Facebook roll out new features for video creators that'll make it far easier for them to get exposure and be discovered. This could include preferential Facebook news feed exposure for original native video, generous revenue-sharing deals, and the eventual rollout of a dedicated video app. We also might see Facebook negotiate traditional television deals or even start its own cable television network.
If you're a video creator, watch this space closely!
Michael Stelzner is the founder and CEO of Social Media Examiner, founder of the Social Media Marketing Society, and author of the books Launch and Writing White Papers.
#5: Shows Will Build and Retain Community


Finding the answer to a problem is easily done with a quick search on Google or YouTube… but then that's it. You consume and move on, never to see that person again… no reason why you should subscribe and clog up your inbox or notifications. People aren't sticking around anymore because they don't need to. They don't need to subscribe because they can find you again if they want to. They have the power.
But if we create 'shows,' we deliver an experience that invites people to come along on your journey and get behind you. They develop a strong sense of loyalty that makes them come back for more.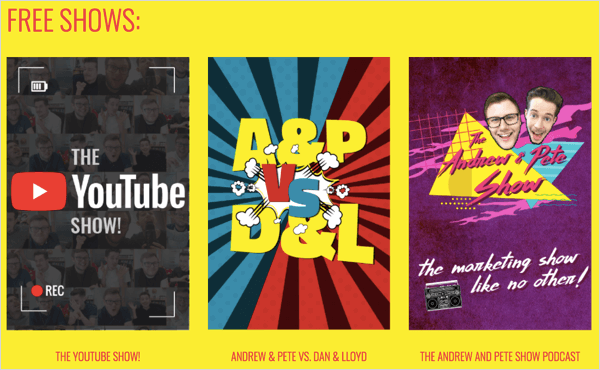 We're defining 'shows' here as a series/season of content with an ongoing narrative between each episode. We love creating shows because there are numerous benefits: increased retention, batched production, sponsorship opportunities, and ability to provide more value over longer periods of time. But the main benefit is being able to create a loyal community more effectively.
One-off thought leadership pieces or how-to videos are all well and good but they don't give the consumer a reason to come back. There's no reason to subscribe for more. In a world overwhelmed with content, trust and attention are your two most valuable assets, and shows allow you to build buckets of that over time, creating loyal fans who will keep coming back to you and talking about you.
Andrew Pickering and Peter Gartland run a multi-award-winning content marketing company helping small businesses create shareworthy content to build brands people love.
#6: Video Creators Move Beyond YouTube

I'm excited to see what happens in the realm of video in 2018.
Features like Facebook Watch and LinkedIn Video are in place to help those respective platforms catch up to YouTube, while YouTube is beginning to add new community elements such as written status updates and image sharing.
Many YouTube creators especially are unhappy with how they've been treated on YouTube. I predict we'll see a lot of those creators explore publishing opportunities on other platforms, including the launch of the highly anticipated Vine 2.0, which a lot of video creators are excited about.
— dom hofmann (@dhof) December 6, 2017
I also anticipate podcasting, although quite hot in 2017, to pick up even more steam in 2018. With Apple's recent launch of much-needed analytics for podcasters on iTunes, Apple has shown it's looking for ways to improve the podcasting experience for creators.
I've been podcasting for nearly 10 years now, and it's incredibly exciting to finally see (although they have a long way to go) platforms giving us the analytics we (and potentially advertisers) truly need.
I imagine there will be a lot of updates to the back end analytics for podcasters, and I'm predicting a makeover on the front end, too, for podcast consumers. With all of the podcasts entering the space now, findability is becoming more difficult, and I imagine Apple can, if they wanted to, make this experience a lot easier for everyone.
Pat Flynn is the founder of the Smart Passive Income Blog, a blog he created to share his success with online businesses after being laid off in 2008.
#7: Small-Batch Podcast Production Surges

Here are some things to consider: Businesses of all sizes are recognizing the benefits of podcasting… of creating content that is both intimate (meaning it speaks directly into the ear of a client or prospect) and complementary (meaning it can be consumed while one is involved in another task, such as driving, cooking, or working out).
As Media companies such as NPR, Fox, and ESPN launch multiple podcast shows (and repurpose other content as podcasts) with very high production values, they're raising the bar and making it more difficult and expensive for small players to compete.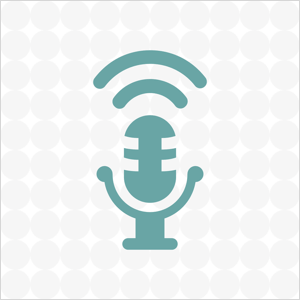 Additionally, people have become used to Netflix's model of providing access to an entire season all at once. Consumers don't want to wait a week for the next episode.
Enter small-batch, limited-run podcasts. This isn't a new idea, although it was perhaps popularized by Serial.
Think about the benefits to small businesses and entrepreneurs:
A limited-run series reduces overall costs.
You can put more polish on each show because there's less material to polish.
Batching your work reduces production time and cost.
You can create a narrow theme around an 8-, 12-, or 26-week series, allowing you to find the niches between the content Big Media is creating.
Your narrowly focused series can be repurposed on your site for SEO or for email signups.
You can tell a more coherent, compelling story because there's a natural break or ending.
You still get all of the benefits of iTunes, Stitcher Radio, and Spotify, and the reach these platforms give you.
You can release all of the episodes at once, building a surge that can launch you into New and Noteworthy (overrated) and What's Hot (not overrated).
The future of podcasting is small batch.
Rich Brooks is founder and president of flyte new media, a web design and marketing firm.
#8: Content Costs Rise

The most pressing trend for all content creators is the explosive rise in the amount of content being produced.
To effectively compete, even to just hold ground, the cost of content will go up over time, either through the need to produce better content or through the rising costs to distribute and promote it.
This has implications for strategy, budgets, and even employee skillsets.
Mark Schaefer is a marketing consultant, keynote speaker, and author of The Content Code.
#9: Video's Rise Continues

I predict that video will continue to rise in dominance in 2018. This provides an awesome opportunity for any content creators who are looking to specialize in video production as a freelancer.
Businesses will need to be able to produce high-quality video fast if they wish to benefit from the increased reach platforms like Facebook and Instagram provide for uploading video content native to the platform.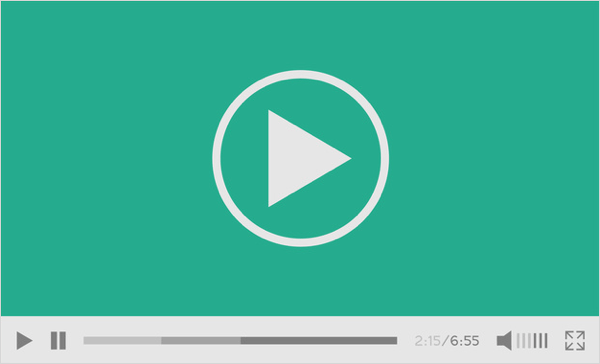 Tools like Wave by Animatron that allow businesses to easily produce video content using their own footage, combined with stock video and audio, will become your business's new BFF.
Loren Bartley, a social media strategist, Facebook ads specialist, speaker, and consultant, is co-host and producer of the top-rated podcast, #BusinessAddicts.
#10: Guests Partner With Podcasters for SEO

Podcast guesting will take over the most important backlink tactic employed by business owners and SEO consultants.
Guest blogging for links has become totally oversaturated and a growing number of podcasters have a fresh hunger for high-quality guests. Unlike traditional bloggers running guest posts with a no-follow link in a bio, podcast owners link to just about any resource the guest mentions. They also amplify the appearance to drive traffic and downloads.
Make appearing as a guest on podcasts your highest link-building priority for 2018.
John Jantsch, marketing consultant and speaker, is author of Duct Tape Marketing, Duct Tape Selling, The Commitment Engine, The Referral Engine, and SEO for Growth – The Ultimate Guide for Marketers, Web Designers, and Entrepreneurs.
#11: Creators Focus on Lead Funnels

There were a lot of shakeups for creators in 2017. With the YouTube advertiser exodus, Vine's farewell, and more algorithm changes, creators recognized the need to become more versatile in their content production and publication. Still, having a home base is par for the course.
In light of platform changes occurring more frequently, creators need a system for funneling their audience into an email list that's under their control. This is something professional marketers have known for some time, but the up-and-coming creators are only just beginning to realize its importance.
This is where creativity, talent, and discipline will really start to shine through.
Dustin W. Stout is co-founder of Warfare Plugins, a WordPress plugin company where he oversees social media and content marketing initiatives, branding, and product development.
#12: Algorithms Take a Back Seat to Story

I predict that 2018 will be the year when the tables turn back a bit towards creators and communities being in charge of the content they're sharing.
Attention Agency Owners, Brand Marketers, and Consultants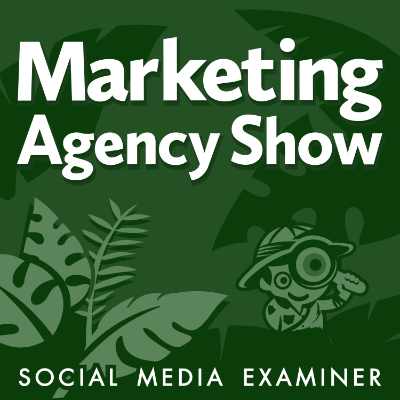 Introducing the Marketing Agency Show–our newest podcast designed to explore the struggles of agency marketers.

Join show host and agency owner, Brooke Sellas, as she interviews agency marketers and digs deep into their biggest challenges. Explore topics like navigating rough economic times, leveraging AI, service diversification, client acquisition, and much more.

Just pull up your favorite podcast app, search for Marketing Agency Show and start listening. Or click the button below for more information.
CLICK HERE FOR THE DETAILS
There seems to be a growing friction between social media platforms being truly social vs. being marketing platforms dominated by algorithms that leave both creator and community at the mercy of AI and advertising dollars. I see a fundamental shift back to human curation. A growth in podcasting, storytelling, and authenticity of voice will be tops.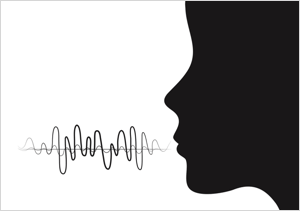 We're currently living in an uncertain time when creators must spend a lot of time and brainpower attempting to hack algorithms, fussing around with thumbnails, or changing titles/headlines when they could be investing that time and energy into what they're good at: true community storytelling.
Whether this means eDM will be back with a vengeance or social platforms will really start dividing community vs. brand content has yet to be seen. But I for one am looking forward to more amazing content that gains truly deep engagement over a sweet-fix economy of stories that we're seemingly heading towards now.
Cassie Roma, GM of content marketing at New Zealand Media & Entertainment, is passionate about storytelling across media both emerging and traditional.
#13: Instagram Attracts Creators

With the addition of the following Stories features, Instagram is going to continue to grow as the go-to spot for day-to-day creativity and connectivity. All of these features add marketing value for creators while allowing them to deliver engaging, interactive content that boosts views, subscribers, and downloads: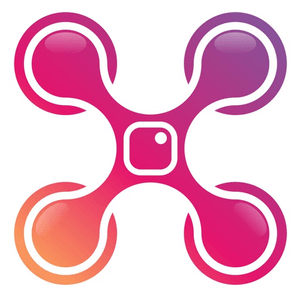 Highlights
Hashtags, geolocation, and tagging for Stories
Valuable in-app Insights for business profiles on Instagram Stories
Fun filters and stickers
The ability to go Live with a Friend in Instagram Stories
One-click sharing of Instagram Stories to your Facebook page
Peg Fitzpatrick is a content creator and co-author of The Art of Social Media: Power Tips for Power Users as well as a two-time top 10 Social Media Examiner blogger.
#14: Quality Creator Content Comes to Facebook

Live video broadcasting continues to grow at a steady pace and those users and businesses with professional, television-quality broadcasts will rise to the top.
As Facebook focuses on building out its array of shows on the Watch platform and expands into more countries, the demand for quality video programming will increase. Influencers and content creators will embrace Facebook's Creator app and new stars will be born.
Mari Smith, often referred to as "the Queen of Facebook," is considered one of the world's foremost experts on Facebook marketing and social media.
#15: Creators Personalize Content Delivery
It's becoming harder to get your content seen, so creators need to think differently in 2018.
In addition to the drop in organic reach on Facebook and across social media, website traffic and email open rates are dropping, too. Savvy content creators will be looking for new ways to reach their ideal audience in 2018 and personalized content will be key to this.
This means diving deep into your audience and surveying them to discover what their biggest challenges are so you can work out how to best help them.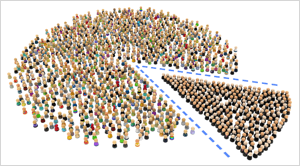 After segmenting those people into separate audiences, you can test delivery via email, Facebook and Instagram ads, website plugins (i.e., exit intent pop-ups), and messenger bots. There are many ways to capture content preferences along with an email address.
This is about getting your core blog posts, podcasts, or videos into the right hands with targeted ads – which is more likely to result in sales.
Donna Moritz is the founder of Socially Sorted, a Top 10 Social Media Blog for Social Media Examiner, 2015-2017 and Best Business Blog in Australia 2014.
#16: Podcasting Moves into Prominence

Podcasting is going to continue to win in 2018. While some think the space is too crowded, I declare with absolute confidence: If you have valuable content to share with an audience that wants and needs it, podcasting is never too crowded.
Podcasting is a unique medium in that it gives busy individuals the time and space to consume valuable content on a consistent basis while working out, cooking, folding clothes, or whatever. Plus, the barrier for listeners is incredibly low because they can download episodes or access content on the go through the many podcasting apps available.
If you're looking to grow your audience in 2018 by consistently providing high-value content that's easy to consume, then there's no other platform like podcasting.
John Lee Dumas is the host of Entrepreneurs On FIRE, awarded "Best of iTunes," where he interviews the world's most successful entrepreneurs 7 days a week.
#17: Creators Reduce Content Output

Research by both BuzzSumo and Orbit Media revealed that "content shock," a term coined by Mark Schaefer, is real.
Recognizing this shift, two top marketing blogs, Convince and Convert and Content Marketing Institute, announced reduced blog publication schedules for 2018. Similarly, other marketers will focus on creating higher-quality content around their key topics, ideally selecting more niche topics to stand out in the sea of increased content.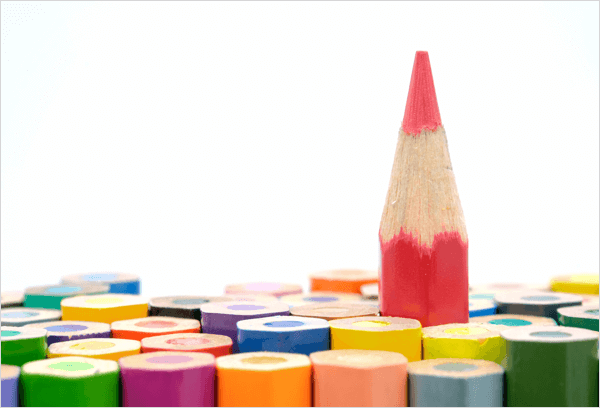 To maximize reach, content creators will need to focus their efforts on initial amplification and distribution for the long-term. To keep their content visible, they'll transform this content into other formats including blogs, video, podcast and live events, as well as keeping it up to date with ongoing content renovation and reuse.
Heidi Cohen is the chief content officer of the award-winning Actionable Marketing Guide, focused on social media, content, and mobile marketing.
#18: Complete Content Assets Replace Individual Blog Posts

It's very difficult to rank on page one on Google for most businesses because of the massive competition, so you need to stand out.
One of the best ways is to provide a content asset that's better than everyone else's.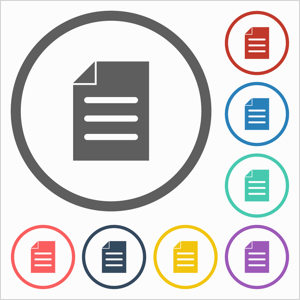 For example, instead of writing a single blog post, creators will build a free training course, a free software utility, or a microsite full of information focused on one specific part of their niche.
I think there will be a growth in the use of more strategic content that may take 10 times more time to create but may deliver 1,000 times more value.
Ian Cleary is founder of the digital agency RazorSocial and also co-founder of OutreachPlus, which provides email outreach software.
#19: YouTube Visibility Drops

You spent 50 hours on that video researching, scripting, filming, and editing. You spent thousands of dollars on all of the equipment, props, and music. And how does YouTube reward you? Exactly 300 views in a week.
"Wait, I have 10,000 subscribers," you say? "Why aren't they seeing my video? Back in 2017 when I published a video, we received 10 times the numbers."
The answer is simple and a bit cruel. You're not what YouTube considers a top 5% creator.
As such, they're sharing your video with only a small percentage of your subscribers, and they're not putting it in the Suggested Videos sidebar. Welcome to the new YouTube, where the top channels eat from the table of plenty, and the rest of us eat the scraps on the floor.
Why? It's all about keeping the user on the platform. The best channels do this well. They keep a viewer viewing 5 to 10 times longer than your channel.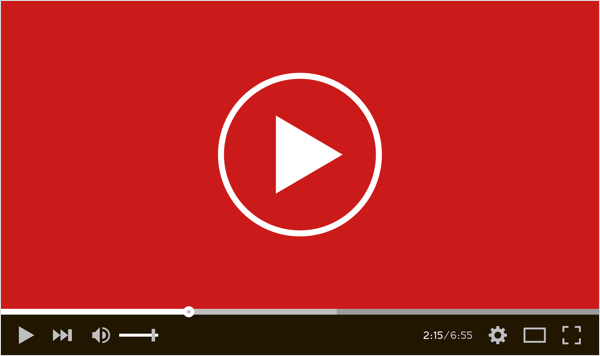 So how do you become one of the top 5% of channels on YouTube? First, create content you and others would really want to watch.
Second, learn from what the algorithm selects and adjust your videos accordingly. Small things like a tight intro, a hook to keep them engaged, and good use of visuals can reduce your drop-off and signal to YouTube that you can keep an audience engaged (and thus are worth promoting).
Finally, commit to consistently creating the best content you can, while keeping time and cost in line with expected return on investment.
Antonio Centeno is the founder of Real Men Real Style, where he teaches men how to use clothing to build confidence, command respect, and earn more money.
#20: Live Video Dominates Content

We're all storytellers, and social media affords anyone and everyone the opportunity to become a publisher, voice, and influencer. In 2017, we found additional resources and avenues to tell those stories: Facebook Stories, native video on LinkedIn, Twitter doubling its character count, and so on.
I predict 2018 will not only give us more ways (and reasons) to tell stories, but will be the year that live video dominates Facebook.
Eighty percent of consumers would rather watch a live video than read a blog, with an even higher percentage of viewers preferring live video over static social media updates. Additionally, people will watch a live video for an average of three times longer than they would a similar pre-recorded video!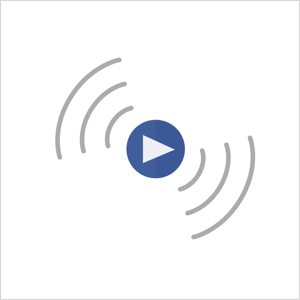 Now that both content creators and their audiences are much more comfortable with (and hungry for) the format, it's something we'll come to expect from brands, businesses, and individuals. Adding (or expanding) quality live video into your content marketing strategy doesn't require a large upfront investment, but will provide one of the highest rates of return.
In 2018, expect platforms (especially Facebook) to open access to and improve the ways users can create high-quality video streams that boast more interactivity and engagement for the viewer.
4K streaming, live 360-degree video, and virtual and augmented reality are about to usher in a new age of enhanced live video. Bottom line? 2018 will be the year of exponentially increased online engagement through live video.
Lou Mongello is the host/producer of WDWRadio.com, named Best Travel Podcast for 9 consecutive years.
#21: Content Repurposing Rises

This isn't really a prediction as much as getting more strategic about content marketing. Everyone talks about repurposing, but I've only seen a few who do it and do it well. It's a big push for us in 2018, and it should be a focus for every content marketer.
Let me give you an example. We have an online course, the Modern Blogging Masterclass, that's extremely popular. It teaches communicators how to marry owned and earned media to increase qualified leads and conversions. All of that content sits behind a paywall. We knew we had to do better!
In November, we worked on a content creation series that included:
How to create your content plan
How to research your content plan
How to integrate owned and earned media
How to measure your results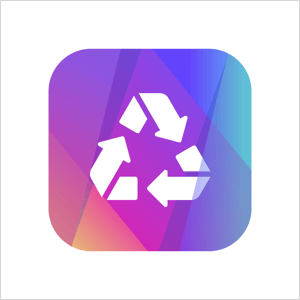 It's not the same content you find in the online course (you do, after all, have to leave something exclusive to those who buy) but it gave us a nice start at the top of the funnel. That then leads to the new book, The Communicator's Playbook: A Step-by-Step Process for Implementing an Integrated PESO Model Program. This is the middle of the funnel content that provides a communicator a process to complete a communications plan on their own.
That then leads to the things we sell, including the online course. We did it backward, of course. We should have started with the blog posts. Lesson learned. But it gives you a great example of how to repurpose content you already have at every step of the marketing funnel.
Add repurposing your content to your 2018 marketing plan!
Gini Dietrich is the founder and CEO of Arment Dietrich, an integrated marketing communications firm.
#22: Video Optimization Is Necessary

Everyone knows that video content is a rising star. I believe one main focus of 2018 will be optimizing your video content to stand out from your competition.
This means placing your hook within the first 3 seconds of your video, integrating animations and layers, and adding subtitles because most videos are viewed on mute. Additionally, you'll want to create vertical videos; according to Facebook 94% of people hold their phone vertically while watching video.
Production quality will also need a bump, so creators will need to upgrade to tech gadgets like 360 cameras as well as better sound and video equipment. Tools like Kapwing will help creators deliver engaging stories, live video and meme videos.
Alex Khan, renowned as Germany´s most followed social media coach, has worked with Red Bull, Microsoft, and Lufthansa, among other companies.
#23: Brands Outsource Production and Distribution to Influential Creators

My content prediction for 2018 is that we'll see more brands shift from creating content in-house with distribution to owned audiences to partnering with established content producers to develop and distribute branded content to external audiences.
This was one of the more compelling trends in content marketing in 2017 that demonstrated promise, and I feel we'll start to see more wholesale adoption. This practice has been around for a while, but we're beginning to see a more authentic approach as the value of genuine branded content increases.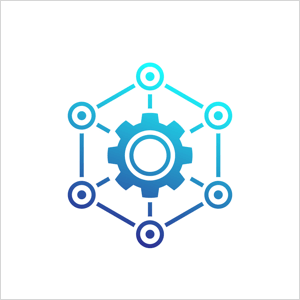 With high costs associated with video and media production combined with a challenge to reach organic audiences, many brands have seen their own efforts fail to generate intended results. Instead, content marketers will look to partner with those who have an audience and who can produce the best content; for example, like a Bleacher Report.
Sports properties are rife with opportunity because of the very intrinsic passion and avidity of their audience and their ability to create content that stands out in the timeline.
One of the best-executed examples of this in 2017 was Gatorade's The Secret to Victory Podcast. The podcast itself wasn't overtly about Gatorade but featured their sponsored athletes like Serena Williams, J.J. Watt, and Peyton Manning. The production was handled by a third party in Gimlet Creative.
A second example that stood out was an ESPN and Applebee's partnership that shows top "Neighborhood Plays" of local high school teams. Both are fascinating executions because Gatorade and Applebee's created authenticity for their brands by using a third party and without doing the work to gain an audience and employ an in-house content production team.
It just seems like it's only a matter of time before more brands follow examples like these.
James Royer serves as the director of digital media and strategy for the Kansas City Chiefs.
What do you think? Do these predictions line up with what you're expecting to see in 2018? Are you anticipating something different? Share your thoughts in the comments below.
3 Days of World-Class Training—Zero Travel!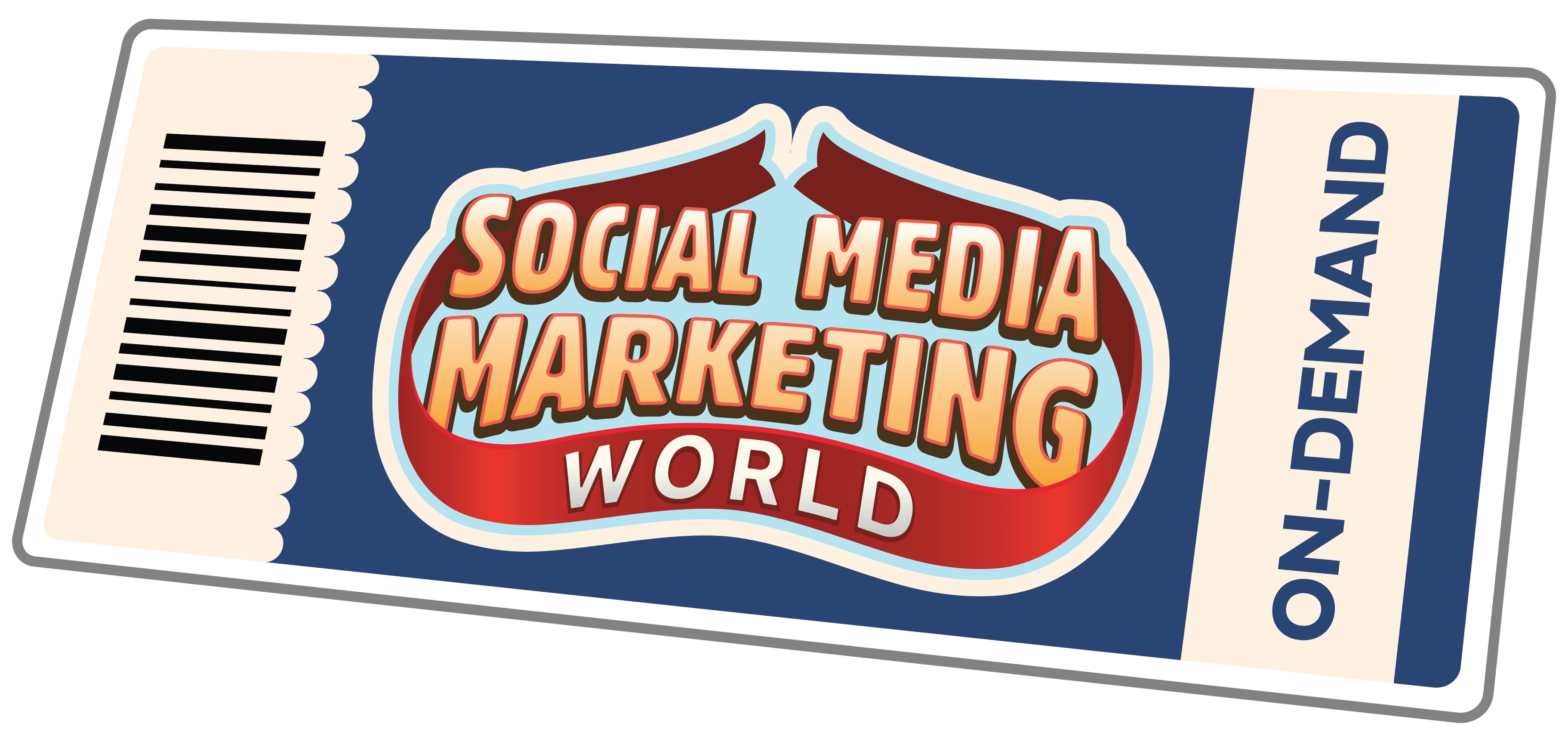 Travel to Social Media Marketing World off the table? Get all of the great content at a fraction of the price with an On-Demand ticket.

That's full access to recordings of every keynote, workshop, and session—the ones people travel thousands of miles to see. Don't wait. Get your On-Demand ticket and enjoy actionable content that you can watch anytime, anywhere.
GET YOUR ON-DEMAND TICKET NOW