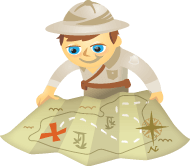 Are you looking for new blogger outreach tactics?
Have you considered working with bloggers as ambassadors?
In this article, I'll show you five ways to promote your brand through blogger outreach.
Why Blogger Outreach?
Marketing has evolved into P2P (person to person) instead of B2C or B2B. It's no longer about pushing your message out to people; it's about making a connection with people who will tell others about you.
Bloggers have a distinct advantage when it comes to spreading your message. They have direct access to your target audience and can influence purchasing decisions with word-of-mouth marketing.
Research from BlogHer has shown that 81% of the online population trusts information and advice they get from bloggers and that 61% have made a purchase based on a blogger's recommendation.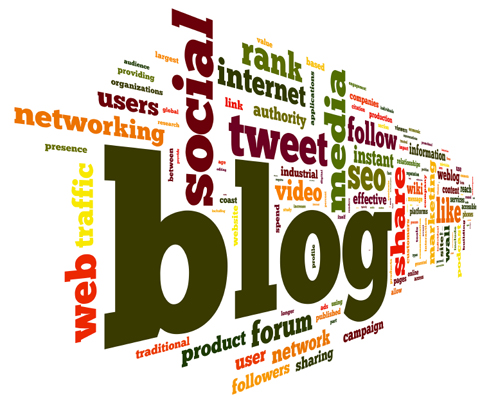 And because bloggers are active on a variety of digital channels to promote their own blog and their partners', they're the perfect influencers.
This article offers five examples of brands using blogger outreach to spread the word about their products and services. You can use these ideas to create your own campaigns and weave new and effective tactics into your own word-of-mouth marketing.
#1: Create Long-Term Relationships to Encourage Sustained Advocacy
Successful blogger strategies exist outside of a campaign of one-time mentions or the "spray and pray" tactic. True blogger outreach success and value comes from forming strong and ongoing relationships.
A blogger who mentions your brand on a regular basis not only provides an authentic and organic content fit, but also gives the type of recommendation that leads to action as opposed to solely awareness.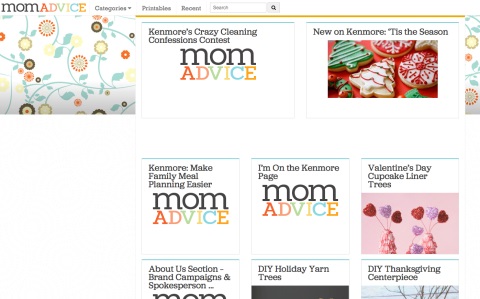 Kenmore fosters these kinds of relationships with bloggers to promote its brand with articles that are relevant to each blogger's audience. Amy Clark of Mom Advice shares articles based on topics she and Kenmore agree upon, but she is careful not to write sponsored posts that rehash press releases or stock information.
In fact, Amy's posts are so organic that you may not recognize a sponsored post until you see her disclaimer at the end of the article. Her audience responds to Amy's articles because she's subtle and not salesy.
#2: Find Authentic Brand Ambassadors by Showing Bloggers What You've Got
One of the best ways to get on a blogger's radar and start the trek toward an organic relationship is to send him or her free stuff from your brand with no strings attached. Reach out to introduce yourself, your brand, your product and your message, then allow the relationship to unfold from there.
Get Your FREE Course: Web3 for Beginners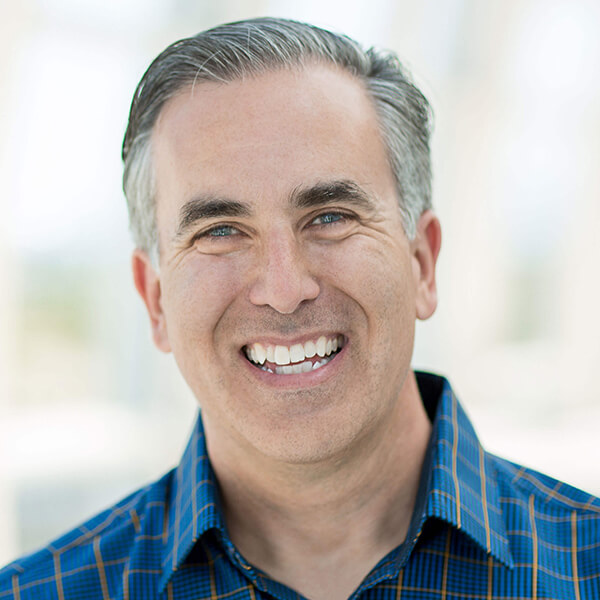 Curious about Web3, but don't know where to start or who to trust?

Introducing Web3 for Beginners, a course taught by Michael Stelzner, the founder of Social Media Examiner.

Learn the basics of Web3 and apply it to your business with this FREE comprehensive course.
CLICK HERE TO GET FREE ACCESS
Find out if the blogger likes what you've got before jumping into a relationship. This will garner more sincere and ongoing mentions.
Keep in mind that the "no strings attached" approach means that if you send a blogger something for free, it may or may not result in a post or social mention. But when it does, the mention is authentic and the blogger's friends, fans and readers are more likely to respond positively.
Sam Zivot, head of digital at Lorna Jane, does an exemplary job of showing what his brand offers without any strings attached.
His pitch emails are very nonabrasive. He introduces himself and his brand and gives the blogger a link to check out Lorna Jane's activewear and pick out a free item. He doesn't require the blogger to write about it or share his or her experience.
If bloggers like what they see (and wear), they usually write a sincere post—the best kind! Sam advises, "The worst possible outcome is an article coming off as a sales pitch. Authenticity is everything."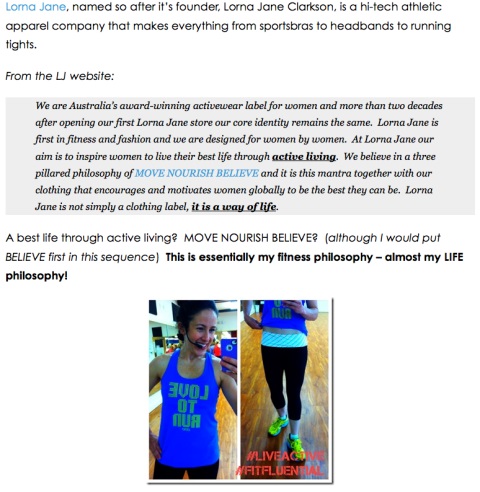 In the example above, the author of lindsay's list shares her experience with Lorna Jane's products in a way that fits with her own brand and audience.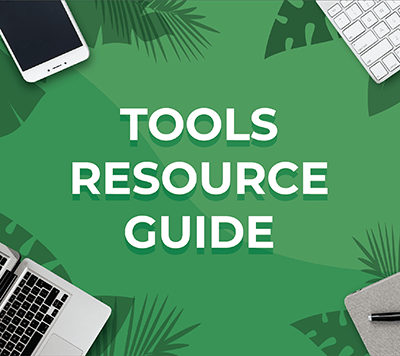 Looking for something to make your life easier?
Discover the tools we recommend to drive engagement, save you time, and boost sales across your entire marketing funnel or business.
Whether you need help planning content, organizing social posts, or developing your strategy, you'll find something for every situation.
FIND YOUR NEXT FAVORITE TOOL
#3: Make it Easy for Bloggers to Help You
When Wholly Guacamole and Daily's Cocktails teamed up through Rinck Advertising and ran a co-campaign centered around the Oscars, they went out of their way to make sure that bloggers had everything they needed to host a party with friends.
All of the bloggers willing to participate in the Red Carpet Ready campaign received a box with Wholly Guacamole products, a voucher to buy Daily's Cocktails (since you can't ship alcohol) and their red carpet and branded items. This made it easy, fun and inexpensive for the bloggers to host their party.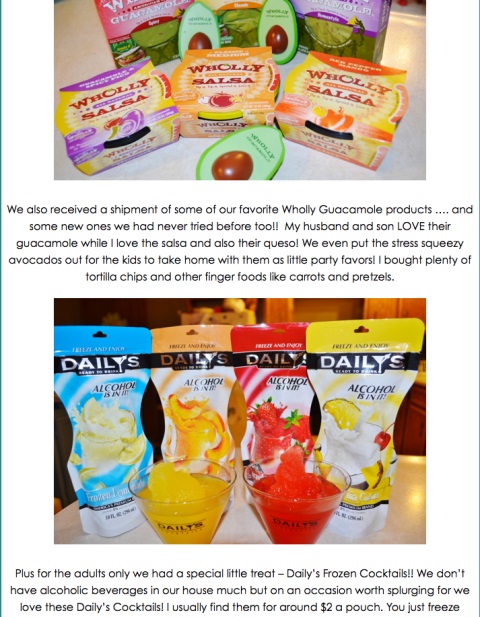 Crystal at Surviving a Teacher's Salary invited her friends over to watch the Oscars and used the Wholly Guacamole and Daily's Cocktails products as refreshments. They were a hit and Crystal was more than happy to share her party's success.
To reach even more potential customers, ask the bloggers if they'd like to host a giveaway for their readers. If their audience loves your product, they may write about it too!
#4: Host Blogger Events to Expand Brand Visibility
Instead of sponsoring content, sending out product samples or offering a giveaway, consider hosting an exclusive, on-site event for bloggers where they can learn about your brand firsthand.
These face-to-face events usually result in a much stronger ongoing relationship with influential bloggers and add depth and authenticity to any post they write about your brand.
Ford Motor Company has a consistently strong blogger outreach program. They've had several events where they've invited bloggers to their various facilities and given them exclusive access to new features and upcoming trends.
CC Chapman captured the vibe at one of these events and posted his pictures on Flickr.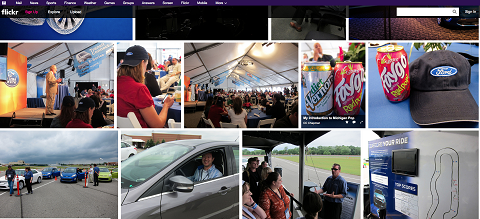 Scott Monty, Ford's global digital communications manager, put a surprising twist on one of these events. He invited bloggers who had shared negative feedback about Ford cars with their readers. His goal was to show them Ford's commitment to safety, innovation and value.
One of the most common mistakes brands make in blogger outreach is forgetting that bloggers have an entire life that exists outside of their blog. In fact, most bloggers can't make a living off of their blog, so they have jobs, families, etc., to manage on top of keeping up with their digital lives.
So when you reach out, remember to incorporate their lifestyles into your campaign, not the other way around. If you're hosting an event, allow them to bring a plus one and/or their children. Be flexible with the schedule and offer to lend a hand when needed.
#5: Think Outside the Outbound Box to Launch a Unique Campaign
The best blogger outreach campaigns are highly creative, and Ariel Stain Remover rose to the challenge.
Ariel Stain Remover sent fashion bloggers expensive name-brand clothing that was so stained that the bloggers couldn't recognize what the item of clothing was. Of course, the clothes were accompanied by Ariel Stain Remover so bloggers could wash the clothes and reveal their new free piece of clothing.
With blog posts like this one from Alice Ferraz, the campaign generated a ton of buzz and reached over 3 million women.
.
Some Final Thoughts
Blogger outreach is the perfect way to add the one-to-one-to-many approach to your digital marketing efforts. Creative campaigns that let bloggers experience your location, product or service for themselves encourages authentic content and a long-term relationship.
To make the most of your blogger relationships, remember that bloggers are busy and they may be receiving many pitches. Grab their attention by making a conscious effort to be respectful and personalize your outreach.
What do you think? Have you had success with blogger outreach? Do you have any tips or examples of great campaigns? Please share them in the comments below and I look forward to an awesome discussion!
Get Your FREE Course: Web3 for Beginners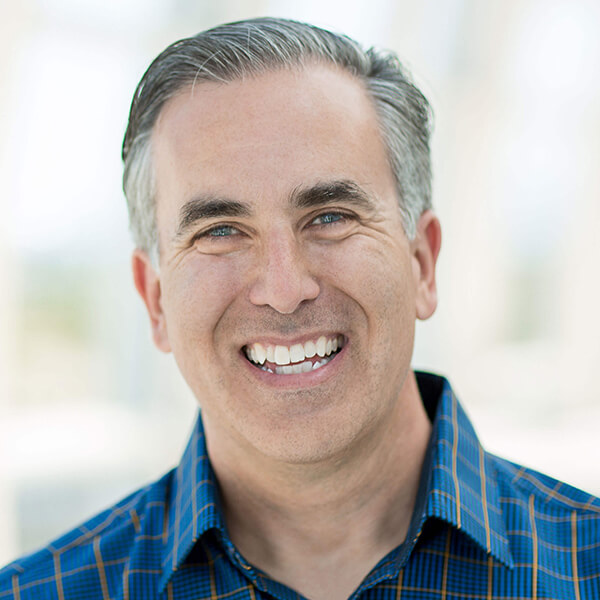 Curious about Web3, but don't know where to start or who to trust?

Introducing Web3 for Beginners, a course taught by Michael Stelzner, the founder of Social Media Examiner.

Learn the basics of Web3 and apply it to your business with this FREE comprehensive course.
CLICK HERE TO GET FREE ACCESS