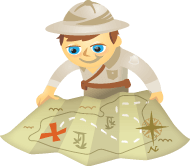 Wouldn't it be wonderful if you could develop a valuable business network online? Twitter's real-time communication capability makes it a great business networking platform you can't afford to ignore.
By honing your social networking skills and adapting them to this fast-paced environment, you can use Twitter as the starting point to build a strong business network.
There are two parts to networking on Twitter:
First, you need to connect with the people you want to get to know.
Second, you need to find a way to establish relationships with the right people and get beyond the scope of Twitter.
Just like in the offline world, you'll find people with different styles of communication and different levels of people skills.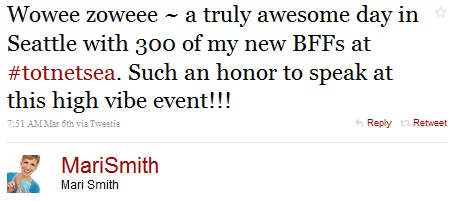 But don't let this deter you. You simply need to identify the communication styles used by the people you want to connect with and then join in.
Here are 8 different ways to begin networking on Twitter.
#1: Show Others What You Want to Talk About
First, remember to show others what you are most interested in. You communicate your areas of interest in several ways:
Paint a picture of who you are with your Twitter bio.
Shows others what you like to talk about with the content you tweet.
Share the conversations you are interested in by using hashtags in your tweets.
Tell others who's important to you with the names of your Twitter lists.
The lists you are on show how others see you.
By paying attention to the consistency of your Twitter presence, you'll send a strong message of what interests you and you'll attract the people you want to connect with most.
#2: Get Your Actions Right
Your first impression always counts, even on Twitter. Others will notice content on your Twitter profile page: your Twitter handle, your photo, your name, the page you link to and your bio. And they will also notice the actions you take.
Follow. Do you have approximately the same number of followers as the number of people following you?
Autofollow. Do you automatically follow everyone?
Welcome messages. Do you send a welcome message? Is it a personalized message or one that looks like an automated message? Does it promote something or does it show you want to connect and care?
There are no absolute guidelineson what you should do.  You simply need to act in an appropriate way for the people you want to connect with. 
Twitter monitoring will help you find out how to make the right first impression. Regular monitoring will also keep you up to date on any changing trends in Twitter etiquette so you can adjust your tactics when needed.
#3: Retweet Others
Do you feel uncomfortable about reaching out to others on Twitter?  Retweeting is a great way to start networking but you usually need to do a bit more to get a response and start a dialogue.  For example, add some personal comments to the retweet.  Notice how others engage with people and copy the ones you like.

#4: Shout Out to Others
If you want to connect with someone on Twitter and just don't know where to start, here are some ways of simply shouting out to people on Twitter to get them to notice you.
Launch Social Projects Faster and Easier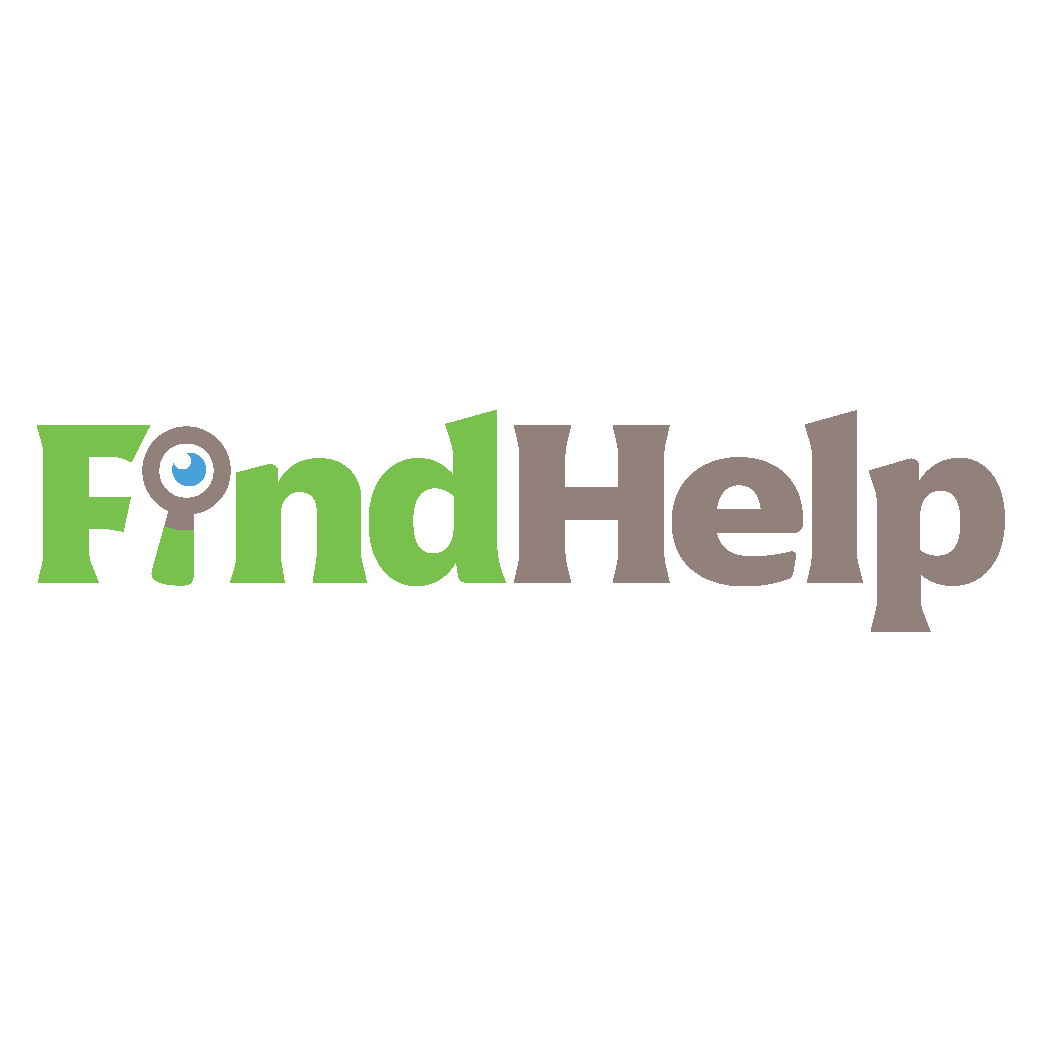 Looking for a content creator, campaign manager, or strategist for your social channels or a special project?

Find the right expert for even the most complicated project or campaign in just a few clicks with our new FindHelp marketplace. You'll have more time to focus on other areas of your business without sacrificing your social presence. Browse highly qualified Facebook and Instagram experts today.
FIND HELP TODAY
Consider mentioning them for #FollowFriday.  You do this by simply saying something nice about the person, include their Twitter ID and "#FollowFriday" or "#ff".
Another option is a public mention of someone you appreciate.

#5: Link to 'Other' Social Conversations
As you monitor Twitter and other social media platforms, you'll notice more conversations. Show others you are paying attention to their conversations.
Your Guide to the Future of Business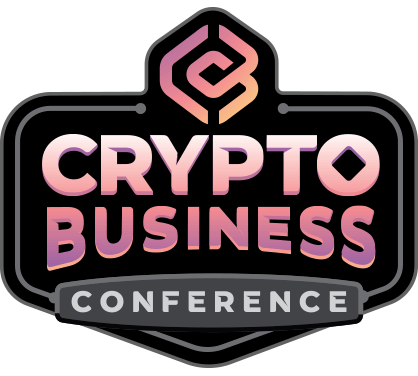 The Web3 renaissance opens up new opportunities for entrepreneurs, creators, and marketers who are ready to embrace the changes. But, who can you trust?

Introducing the Crypto Business Conference; a premium event for anyone who wants to learn how to put Web3 to work for their business.

Join us in sunny San Diego, California, for the first-ever crypto conference for business pioneers…not finance and tech nerds. You'll get actionable, business-building ideas from proven innovators—without all the techie jargon.
CLAIM YOUR SEAT
When you notice someone's birthday on Facebook, send a "Happy Birthday" with their @name on Twitter to show you are paying attention to them.
When you come across a great LinkedIn question, link to it and give the @name of the author on Twitter.
When you read a great blog post, share the link and take the time to find and mention the author's @name in your tweet.
The more you show others you are listening to them, the more they'll pay attention to you.
#6: Write Tweets to Engage Conversations
After getting on other people's radar, it's time to take the networking up a notch and try to begin a real conversation.
One of the easiest ways to do this is to reply to a tweet and add value.
Add useful information.
Ask a good question.
Show you are sincerely interested in the topic.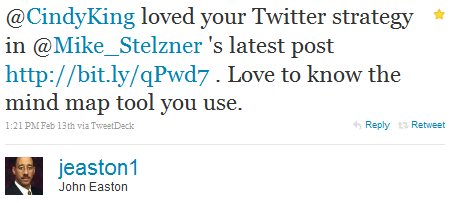 #7: Introduce People
As you meet more people on Twitter, you'll see people with similar interests.  Take the initiative and introduce people! This is a great way of strengthening your own network because others will notice your introductions and make associations.

#8: Create Opportunities to Network Further
What can you do when networking opportunities just do not seem to pop up naturally? Create a reason to network with the people who interest you!  Tweetups and Twitter discussions are a great way to do this.
Another easy first step is to start a public list of people you recommend on Twitter. As you come across people to add to this list, give them a shout out to show your recognition. You'll find it much easier to connect with people this way.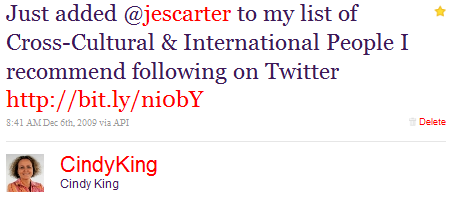 You might also want an additional step to feel more comfortable with the people you meet on Twitter. Sometimes you need a good ice-breaker.  I find Twitter Interviews helpful because they are usually a fun experience for both participants and I also get to know more about the people I interview.
Networking Beyond Twitter
As you begin to develop your network on Twitter, you'll want to regularly spend time making connections beyond Twitter.  A phone call or a chat on Skype is always a good step.
Twitter will simply become one of the communication tools you use in your overall business networking plan.
Do you network on Twitter? What tactics do you use to reach out and connect with others? I'd love to hear about what works best for you.  Please share your stories in the comments below.
Curious about NFTs, DAOs, and Web3?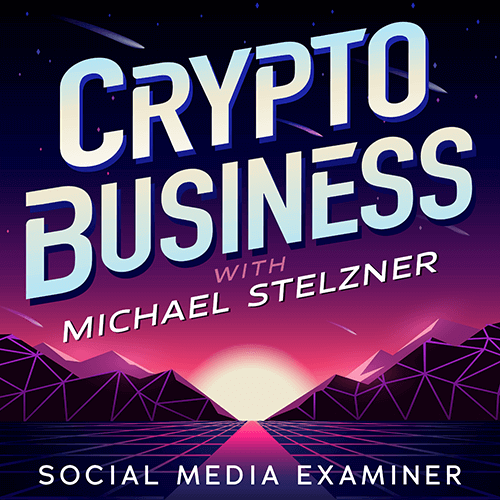 Follow the Crypto Business podcast to find out how NFTs, social tokens, DAOs (and so much more) will affect your business in the near future.

Every Friday, host Michael Stelzner interviews leading industry experts about what works right now in Web3 and what to expect in the future, so you can prepare your business for the shift, even if you're a total newbie.
FOLLOW THE SHOW