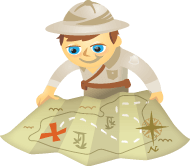 Does your business need to create more videos? Looking for creative inspiration for your video content?
In this article, you'll discover five video types to add to your social media content mix.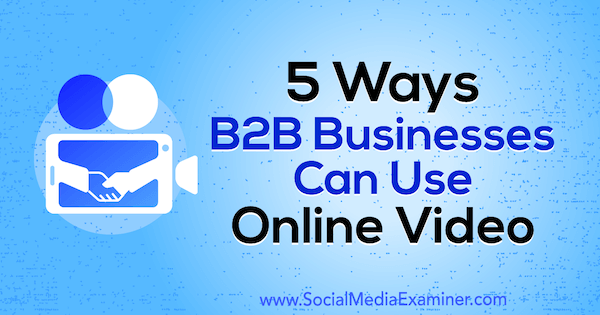 Why Should My Marketing Include Video Content?
Over the past several years, one of the best B2B content strategies has been to create webinars, white papers, eBooks, and blog posts that you host on your website. Then you share links to these pieces of content on social media, drive organic traffic back to your website, and convert that traffic into subscribers.
While this strategy still works, social referrals have been declining. According to Shareaholic research, Google started to overtake social for referral traffic in 2017. And BuzzSumo found that while the median number of social shares for articles was 8 in 2015, that number dropped to 4 in 2017.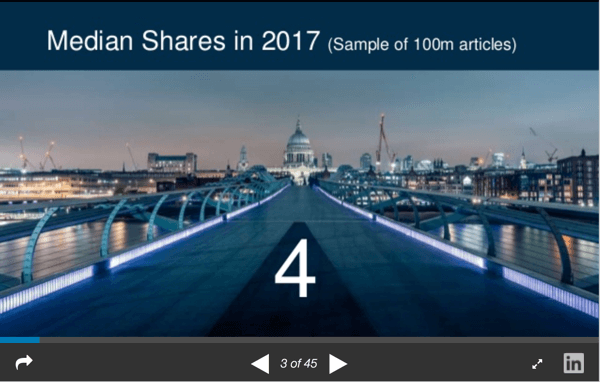 This drop in social referrals isn't happening due to a decrease in social media usage; the number of social media users continues to increase. The decline can largely be attributed to two things:
There's more competition.
Social networks like Facebook are focusing more on keeping people on their platforms rather than sending them elsewhere.
So if you want your social media marketing to continue to thrive, you need to adapt your content strategy. A way to do this is to not only create content for your website, but also develop content that nurtures people directly on your social networks. Visual content works best for this type of marketing.
Businesses have always shared more images on social media because there's plenty of research that indicates images beat other types of content for engagement. But for B2Bs, it's important to invest time and effort into creating more video as well.

According to a survey by LinkedIn, 62% of B2Bs find that video content builds more brand awareness. Survey respondents also agreed that video engagement helps them identify higher-quality leads (78%) and drives more leads overall (57%).
Now let's look at five types of video content that can benefit your B2B and how to create them.
#1: Screencast Product Tutorials
One of the easiest types of video content to create is tutorials or explainer videos. You simply record your screen and narrate what you're doing. This is the perfect video option if you don't feel comfortable appearing on screen. All you need to do is figure out what solutions your audience is looking for and then offer them through a screen recording and a little narration.
PicMonkey shares excellent screen recordings on their YouTube channel. You'll find a variety of video tutorials about how to design better images. They focus on this topic because PicMonkey is an image design tool and their audience is looking for tips on how to create beautiful images.
This video shows viewers how to create a Facebook cover.
🌟 Ready to Supercharge Your Social Marketing Strategy? 🌟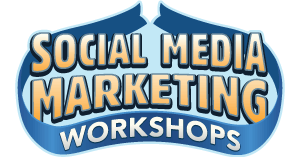 Struggling with your social marketing? You're not alone. The solution? The Social Media Marketing Workshops!

During these live 2 hour deep-dive workshops, you'll discover what's working now on Instagram, Facebook, TikTok, YouTube, and LinkedIn. Skyrocket your engagement, broaden your reach, and amplify your sales.

Become the marketing hero your company and clients need—without leaving your home!
🔥 Save $650 on an All-Access Ticket! Sale Ends Friday! 🔥
GET YOUR TICKETS NOW

.
Here's a video published on IGTV that shows viewers how to create borders for Instagram photos.
These videos not only show people how to design images, but also walk them through how to do it with PicMonkey. This content is valuable to PicMonkey's audience and helps build brand awareness at the same time.
You can easily create tutorials like these with a tool like Screencast-O-Matic, which is available in both free and paid plans. If you opt for a paid plan (which start at $1.50/month, billed yearly), you can remove the watermark, access the full editing suite, and more.
The software comes with a recorder and an editor that lets you fine-tune and enhance your video after you record it. You can cut out gaps, insert music tracks, overlay text, add icons, and more.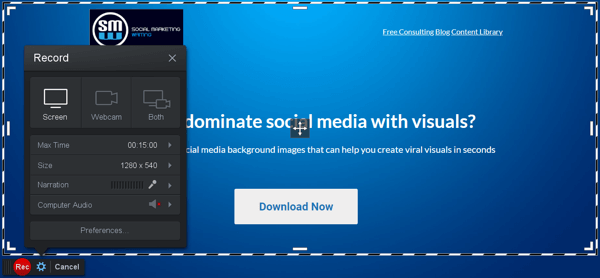 If you're just getting started, here are some basic steps for creating quality video tutorials:
Write a script. While you could simply narrate the screencast as you go, you might leave out something important. A written script helps you avoid this.
Practice. Next, simultaneously read the script and go through the steps you plan to record. Repeat this several times until you're confident that you'll remember everything. It's helpful to record yourself while you practice so you can evaluate it later.
Record your final audio and video. When you're sure you've got the hang of it, record your screen and audio for the final video. If you ever get stuck and are unsure of what to do next, simply pause the recording and look over the script. You can cut out the gaps during the editing process.
Edit it. When you edit the final video, you mainly want to remove big breaks in speech and any unwanted noises. Remember to add overlay elements like text and arrows when you want to highlight something important.
When your video is ready, all that's left to do is add it to your social media channels and promote it. Screencast-O-Matic lets you share video directly to Facebook and Twitter.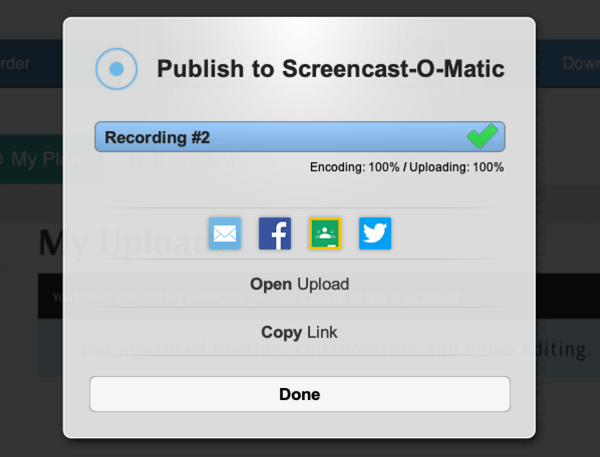 #2: Trim Live Webinars Into Clips
Webinars are a common B2B marketing method that can be helpful for generating leads and then converting registrants into customers. That's why businesses put a lot of effort into creating webinars and share some of their best content that way.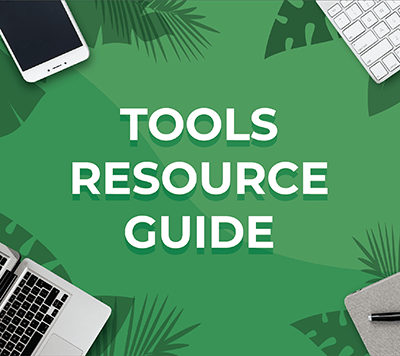 Looking for something to make your life easier?
Discover the tools we recommend to drive engagement, save you time, and boost sales across your entire marketing funnel or business.
Whether you need help planning content, organizing social posts, or developing your strategy, you'll find something for every situation.
FIND YOUR NEXT FAVORITE TOOL
But one of the problems with webinars is that they're a live event, so they're short-lived. Sharing the recordings can help a little, but this tactic works only if you actively promote them. Also, the recordings won't be as enticing as the live event.
A better option is to trim webinar recordings into smaller clips and share them to social media. This content will both engage your followers and show them what they're missing by not attending. You can include a link to your next webinar or the webinar recording in your video descriptions to drive signups.
ClickMeeting is a tool with a variety of features for managing a webinar (plans start at $30/month). After you finish running your live webinar, use the built-in clip editor to trim your recording.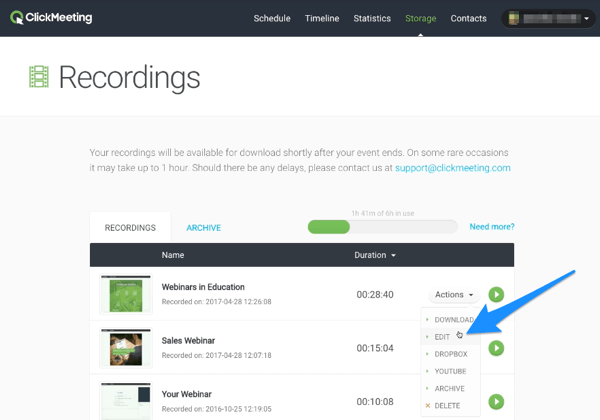 PromoRepublic makes the most of their live webinars. They run a webinar every week and after it's finished, they publish part of it to YouTube:

.
In the video description, they include a link to their live webinars page and add a call to action asking people to join them. This is a great way to get more webinar registrations.

#3: Interview Subject Matter Experts
Video interviews are another type of content that works well for B2Bs. You invite an expert to take part in a one-on-one interview and ask them about topics your viewers will find useful. You can do the interviews face to face or online.
These interviews work well for building up your social media channels because the people you interview will not only provide valuable insights, but also help promote the videos. They'll share the content to their own social media channels and drive viewers to your videos, which can help you get more views and followers.
For some inspiration, check out Russ Ruffino's YouTube channel, where he regularly shares videos of his interviews. The interviews focus on the topic of how to get clients because that's what his target audience is interested in.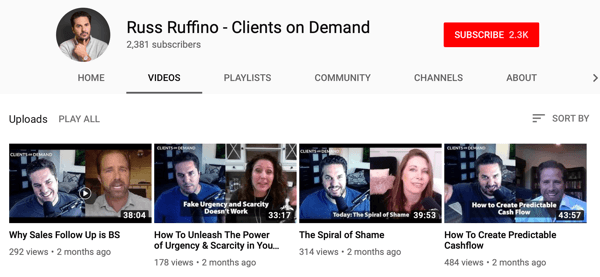 If you want to do your own video interview, first identify the topic that most interests your target audience. Then invite and interview experts on that subject. Ask the right questions and get them to share their best tips.
The videos you share can either be recorded or live. Live might work better because viewers can leave questions in the comments and you can ask the expert to answer them on the spot, making your video more interactive.
If you want to broadcast a live interview on both YouTube and Facebook, the webinar tool ClickMeeting lets you broadcast live on both platforms simultaneously.
#4: Share Short Tips or Hacks
Another type of video that can be very engaging but doesn't take a lot of work to create is short educational videos. These are video clips that are less than a minute long and contain simple tips or facts. They're perfect for networks like Instagram where you can only share short videos.
This short video from HubSpot explains that Instagram posts with hashtags get more engagement. It drives a good amount of engagement because it's sharing a helpful fact.
View this post on Instagram
To produce this type of video, all you need are some good background images and a video editor.
To find premium background images, try a site like Depositphotos. Enter a keyword in the search field to find photos related to the video you want to create. You can either purchase individual photos or sign up for a plan, which start at $29/month.
After you've gathered the images you want to use, upload them to a tool like Animoto (plans start at $9/month) and add your overlay text and effects. It shouldn't take long to create a short video.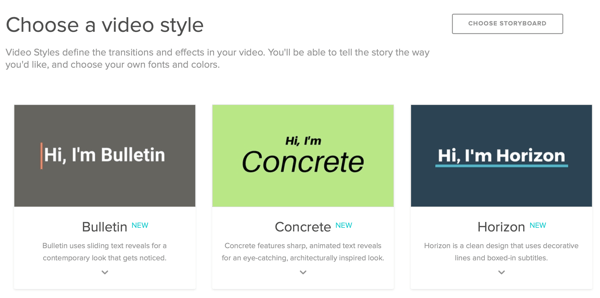 #5: Show Your Not-So-Serious Side
You don't have to focus solely on sharing educational video content on your social media channels. Your content can also be entertaining. Content that makes your audience laugh can drive up your engagement levels.
Here's an amusing video from Zendesk that's received a lot of views and helped the company build brand awareness. The video works well because Zendesk is a customer service software company and the video is about relationships.

.
Several years ago, Hootsuite did a parody of Jimmy Kimmel's mean tweets segment. In the video, team members read mean tweets about the Hootsuite dashboard, showing their audience that they weren't afraid to poke fun at themselves.
Conclusion
These five types of video content will all work for B2Bs on social media. If you're new to creating video content and aren't comfortable in front of the camera, start off with the easier ones like video tutorials and educational videos. Then slowly work up to conducting interviews and producing entertaining videos, which require more time and confidence to create.
If you've already created other types of B2B video content like webinars, a better starting point might be to simply repurpose your webinar recordings and share them on social media. All you need to do is trim the videos into shorter clips.
What do you think? What types of B2B video content do you share on your social media channels? Which ones work best for you? Please leave your thoughts in the comments below.
More articles on social media video marketing:
Get Your FREE Course: Web3 for Beginners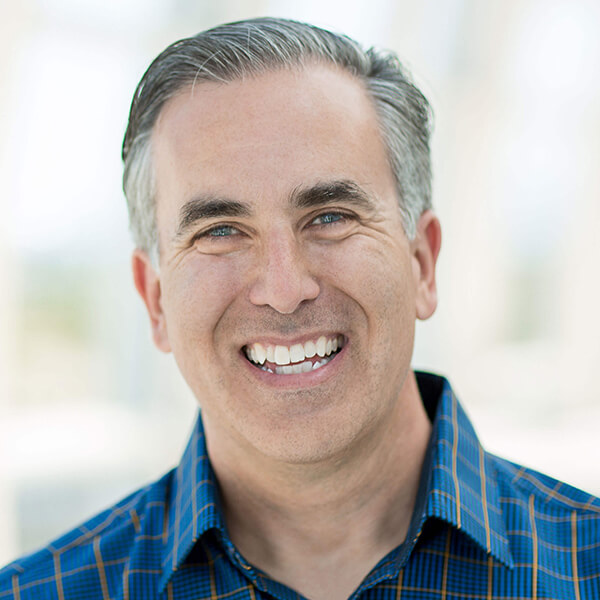 Curious about Web3, but don't know where to start or who to trust?

Introducing Web3 for Beginners, a course taught by Michael Stelzner, the founder of Social Media Examiner.

Learn the basics of Web3 and apply it to your business with this FREE comprehensive course.
CLICK HERE TO GET FREE ACCESS