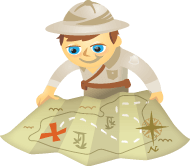 Are your Facebook fans frequenting your website? Do you want them to?
Keep reading for five ways to drive traffic from Facebook to your company website.
Thoughts on Facebook
While Facebook has become an increasingly significant communication medium, for many businesses and organizations, their website remains the primary consumer touch point.
So what do you do if you want to get your Facebook audience to engage more on your brand site?
You could of course have everything on your Facebook page point back to your brand site, but you run the risk of alienating those people who want to consume content on Facebook.
Savvy marketers are using traditional and social channels to support one another.
So here are five suggestions for ways to drive traffic back to your brand website without undermining your presence on Facebook.
#1: Take advantage of tabs
There are many different ways to use tabs for the dual purposes of engaging fans in the Facebook channel and providing relevant links back to your website. A good example of this is Honda. When users first land on their page, they're encouraged to Like the brand but can also easily click to the Honda site for more information about any of their vehicles.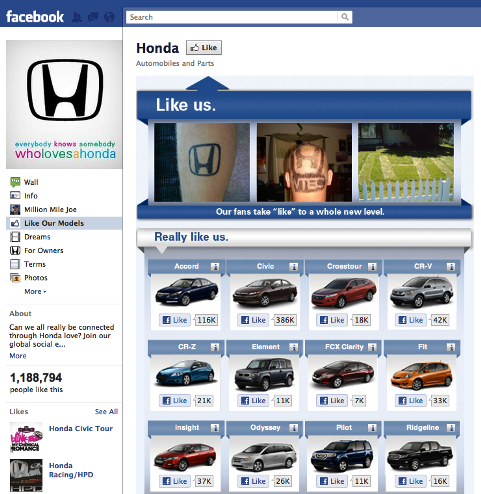 As you create tabs for your page, think about how you can offer users utility on Facebook but without hosting all of your content on your Facebook page, especially when the content already exists on your website. Where appropriate, include links that drive users back to your site.
Remember that you can set any tab as the default landing tab for people who have not previously Liked your page. This way you can shape their initial interaction on your page to support your objectives both on and off of Facebook.
#2: Share articles or blog posts
If your company produces content that is hosted on your own website, be sure to post it to your wall.
Even if there is a high level of overlap between visitors to your website and your Facebook page, don't assume that people are seeing every new piece of content on your website. Promoting articles and blog posts is an effective strategy because the content will be consumed on your site but can gain additional visibility through sharing, commenting and Liking on Facebook.
Media companies are major practitioners of this because they have produced a wealth of content, but you don't have to be The New York Times to take advantage of this strategy.
Get Expert Social Media Marketing Training from the Pros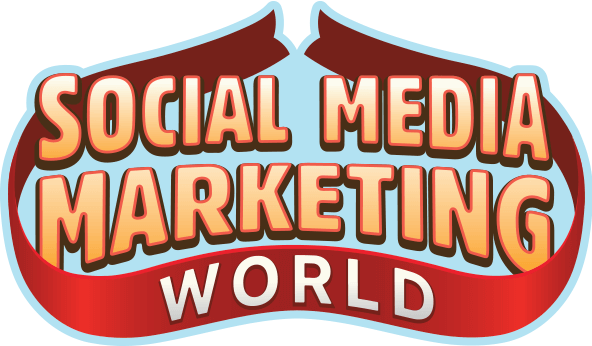 Want to get ahead of the competition or learn how to diversify your strategy?
Learn from dozens of the industry's most trusted experts, rub elbows with other smart marketers, and take your marketing to the next level during this 3-day event in sunny San Diego, CA.
CLICK TO LEARN MORE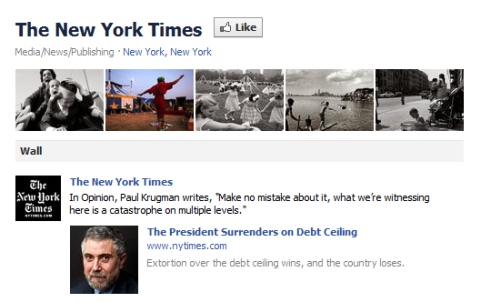 Amnesty International USA does a good job on their page of posting updates from their website and blog. Many of these items have generated significant feedback on the page. At the same time, interested readers are driven back to the source, where they are encouraged to subscribe to a newsletter and donate to the organization.
It's worth noting that in addition to posting stories to their wall, Amnesty International also features a separate tab dedicated to its blog. Posts are summarized on the tab, but full post content can be found only on the blog site.
Become the Social Media Marketing Rockstar for Your Business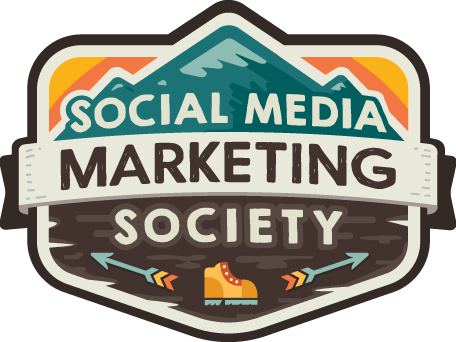 Meet your secret team that makes you look like a social media genius and empowers you to embrace change! We're a genuine community of marketers from your friends at Social Media Examiner. And we're here to support you. Think of us as your career insurance policy. We keep you focused on what matters. We make sure you won't be left behind as the changes keep coming. Join the Social Media Marketing Society. Get access to monthly online training, expert support, and a thriving community of marketers who will empower you to succeed.
JOIN NOW - CLOSES SOON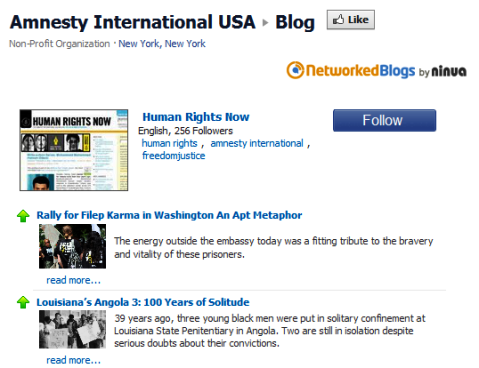 #3: Use teaser content
When you post an article (as in the previous example), you provide your fans with a clear picture of the content being shared. The post will contain a headline, photo and intro text. But in this case, I am suggesting you provide only a teaser to pique the user's interest. Some might find this a bit sneaky, and it's not something you want to do all the time, but it can be an effective way to entice a click.
Target does a good job of this on their page. As you can see in the example below, they have posed a question that is likely to generate interest and they have included a short URL so it's not immediately clear where the link will take you. However, you have to be careful when using shortened URLs because some users may be apprehensive. In this case, Target has their own short URL so it can be a trusted source.

#4: Run a contest on your brand site
Many companies are using contests to engage their fans on Facebook, but don't forget that contests can also be a great tool to cross over to your brand site. Especially when your contest is more than a simple giveaway, you may find it easier to integrate your overall brand identity when the promotion lives outside of the confines of Facebook.
With the right platform you can run the contest on your brand site and still benefit from integration with Facebook and other social channels.
Here is an example from the airline WestJet. They're strongly promoting the contest on their Facebook page, but all of the interaction takes place on a branded site where they have full control over the user experience.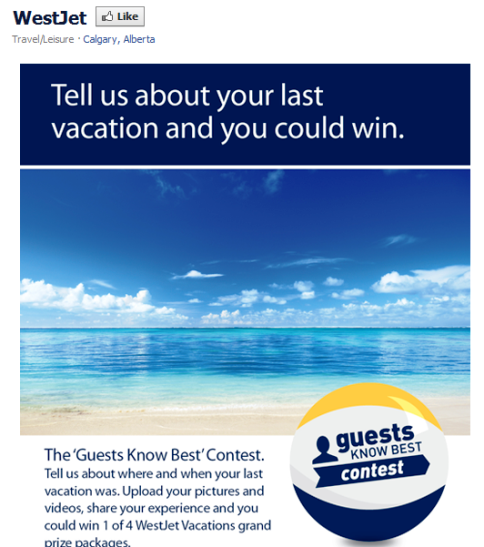 #5: Special offers on your website
Whether you are an ecommerce site promoting a sale, a publisher providing access to exclusive content or a small business offering a coupon, you can selectively determine how you present offers on your website and through social channels.
It may seem obvious for a shopping site such as Gilt Groupe to promote special offers to its Facebook fans. But what Gilt does really well is balance the content that it shares on its wall so that it isn't all about their sales. They include conversational wall posts, photos and polls to keep their audience engaged and keep their page from being simply one big advertisement.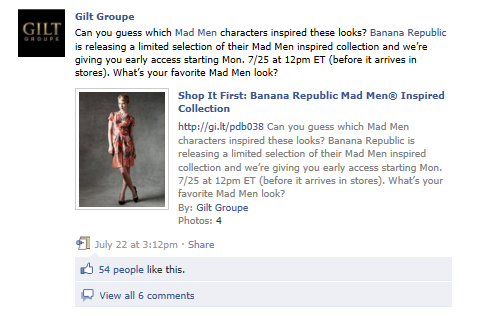 Another option to consider is providing your fans on Facebook with access to offers on your website before promoting to other channels. This will encourage people to stay engaged with your brand on Facebook, but ultimately you are able to drive them back to your site.
Managing multiple consumer touch points can certainly be a daunting task. As long as you have a clear sense of which channels best serve specific objectives, you can derive benefit from Facebook marketing without sacrificing the investment you've likely made in your website.
What do you think? What other strategies have you used to effectively bridge the gap from Facebook to your brand website? Leave your comments in the box below.
Experience The World's Largest Social Media Conference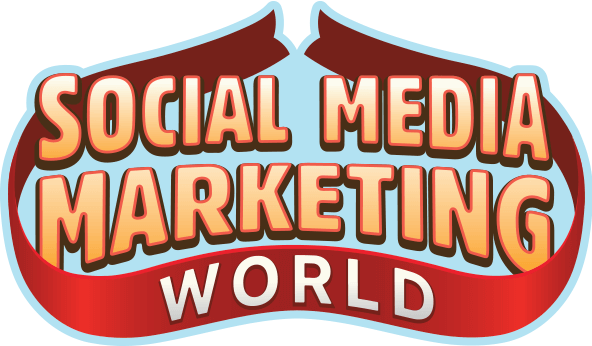 Quality marketing training, actionable takeaways, and beneficial connections—that's just a fraction of what you can expect at Social Media Marketing World! Join thousands of smart marketers in sunny San Diego this spring and level up your marketing.
🔥 Sale ends Friday! 🔥
GET TICKETS NOW