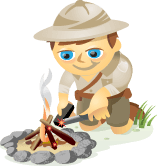 Have you wondered "How can Google+ help my business?" If so, then this guide is for you.
Google+ is rapidly becoming a mainstream social media platform. We covered how to get started with Google+. But what can it do for your business?
Below are the resources you need to ramp up your Google+ social media marketing. But first, a few navigation tips…

Google+ Navigation
Google+ has some interesting, helpful navigation features, so let's first look at a few useful shortcuts. This will speed up your Google+ networking and enhance your experience.
Google+ Navigation Shortcuts
Add photos, videos and links by dragging links into the share box.
Font Shortcuts
*Word* = Word
_Word_ = Word
-Word- =

Word
Sharing Shortcuts
To hyperlink someone's name in your posts, type "+" or "@" and then his or her name.
To find the post permalink (or URL) click on the timestamp of the post.
To stop people from sharing your post, click on the arrow at the top right corner of your post and choose "Disable reshare."
Hotkeys
J = Scroll down a single post
K = Scroll up a single post
Space = Scroll down the Google+ stream
Shift + Space = Scroll up the Google+ stream
Return = Start a comment
Tab + Return = End a comment
Google+ Explained
Here are the best resources from the blogosphere to help you understand Google+ and how it can help you.
What's Google+?
#1: What's So Exciting About Google+?



Are you still wondering what all the fuss is about? Social media leader Mari Smith gives you an overview of the things you need to know about Google+.
#2: 10 Awesome Google+ Presentations to View Today



Do you prefer to get the scoop in a visual presentation? Pamela Vaughn has a collection of great SlideShare presentations on Google+ over on HubSpot.
How to Get Started on Google+
#3: How to Get Started With Google+, Your Complete Guide



We suggest you review the Social Media Examiner Google+ guide for getting started by Kristi Hines.
#4: How to Use Google+



Want a simple overview of how to get started? Check out this article by Dan Rowinski on Read Write Web.
#5: Conversations Matter in Google+



If you've been on social media for a while, you're sure to understand the importance of conversation. On Google+, conversations are taken to the next level. Chris Brogan, author of the upcoming Google+ for Business, shows you why.
What Businesses Need to Know About Google+
#6: 11 Ways for Businesses to Utilize Google+



Although Google+ has asked businesses to hold off on creating business profiles, you can still use Google+ for business networking from your personal account on Google+. Aaron Lee shares 11 ways for you to use Google+ today on the iStrategy Blog.
#7: What Brands Can Expect From Google+



John Bell, head of Ogilvy's 360° Digital Influence team, shares insights for brands interested in learning more about future marketing opportunities with Google+.
#8: Google+ Starting to Impact Search



Does your business have a website? Have a look at how Google+ mentions will impact your listings on Google search results. John Jantsch of Duct Tape Marketing explains how this affects businesses.
What's Different in Google+
#9: 12 Most Enchanting Features of Google+



How is Google+ different from other social media platforms? Guy Kawasaki, author of Enchantment, looks at what Google+ offers users compared to a few other social networks.
#10: Google+ Games and Facebook Privacy Comparison



Here's a comparison between Google+ games and Facebook games by Lisa Braziel on Web Pro News.
#11: Google+ Has Made Twitter Boring



Social media leader Robert Scoble shares his experience of Google+ and compares it with Twitter. Find out where Google+ is better than Twitter.
How to Find Friends
#12: 10 Ways to Find Relevant Google+ Users to Circle



Over on The Next Web, Nancy Messieh shares some great tips and resources to help you find interesting people to add to your Google+ Circles.
#13: How to Migrate Your Facebook Account and Data to Google+



Don't have any friends on Google+? Do you want to copy all of the friends, photos and videos you already have on your Facebook account and import them into Google+? Follow the instructions shared by Whitson Gordon on Lifehacker.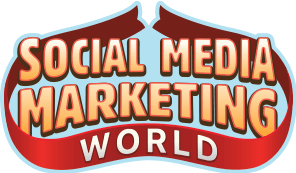 Get Expert Social Media Marketing Training!
Want to keep ahead of your competitors? Need to master a social platform? Discover how to improve your social media marketing at Social Media Marketing World 2020, brought to you by your friends at Social Media Examiner. You'll rub shoulders with the biggest names and brands in social media, soak up countless tips and new strategies, and enjoy extensive networking opportunities . Don't miss the industry's largest conference. Get in early for big discounts.
Sale ends Friday, November 15th, 2019.
CLICK HERE TO LEARN MORE
How to Get the Most Out of Google+
#14: The Power of Google+: Privacy "Circles" the Entire Experience



Read this article by Jesse Stay, author of the upcoming Google+ for Dummies, to understand why it's easy to control your privacy on Google+, what you need to know to get started and how to use your privacy settings to get the most out of Google+.
#15: How to Use Google+ Circles to Control Your Information



It's easy to be selective in who you share your updates with on Google+. Rich Brooks of Flyte New Media shows you how to set up your Google Circles and what you need to know to control the information you share.
#16: How to Stream and Record Google+ Hangouts



Hangouts are one of the most interesting features on Google+ for businesses. This feature allows you to have your meetings via video. Read this article if you want to record your Hangouts. Webcaster Jeff Lebow runs through all of the equipment and settings you need to stream and record sessions on Google+ Hangouts.
#17: How to Use Google+ Sparks



The Google Sparks feature allows you to curate content. Even if some people are not happy with Sparks today, try it yourself and follow Gord McLeod's directions on GeekBeat.tv on how to use it.
Google+ Tips
#18: Google+ Tips and Tricks: 10 Hints for New Users and 10 More Ways to Make the Most of Your Account



Amy-Mae Elliott shares tips on Mashable to help you get started on Google+. You'll learn how to improve your Google+ experience and fine-tune your networking.
#19: The Mother of All Google+ Resource Lists



Here's another great Google+ resource on The Next Web by Nancy Messieh for you to improve your Google+ experience.
#20: 40 Google+ Tips and Tricks for Power Users



J.R. Raphael shares some useful tips to help you become a Google+ power user on PC World.
Connect Google+ With Other Social Platforms
#21: How to Make RSS Feeds for Google+ Profiles



Once you have set up your Google+ profile and Circles you may want to watch your Google+ stream through your RSS feed. Emily Banks explains how to set up RSS feeds for your Google+ account on Mashable.
#22: Add a Google Profile Button to Your Site



Here's a tip from David Galloway on Lifehacker to help you integrate Google+ into your social media marketing.
#23: Google+ Hangouts Can Now Be Initiated From YouTube



The Google+ experience gets smoother. There's a "Start a Google+ Hangout" link right on YouTube. Charlie White shows how this works on Mashable.
Here's a Google+ Hangout where Steve Garfield discusses Google+:
Google+ Resources
And here are some useful Google+ resources.
Resources From Google
#24: The Google+ Project
Google explains the Google+ project.
#25: The Official Google+ Blog
Read more about Google+ on their official blog.
Find out how to spell Google+ in all circumstances.
#27: Google+: A Collaborative Document
This Google document is full of tips shared by an open community. Scroll through the contributions to learn more about Google+.
Other Resources to Find People and Events
#28: Social Statistics
Use this tool to find people on Google+, check out the latest popular shares and track your own Google+ statistics.
#29: Recommended Users
Check out this tool to find recommendations of people to add to your Circles.
#30: FindPeopleOnPlus
Try this other directory to help you find and connect with the right people on Google+.
#31: Pluserati
Use this Alltop list to check out top Google+ users.
#32: GPHangouts
Check out this Google+ Hangouts directory to find public Hangouts of interest to you.
WordPress Plugins
Get your Google Profile button here and embed it on your blog and other social media platforms.
#34: Googlecards: A WordPress Plugin for Google+
Check out this easy way to add a Google+ badge to your WordPress blog.

Connect with us on Google+
If you'd like to follow our founder, Michael Stelzner, on Google+ click here.
What are your favorite Google+ resources? Do you have any good tips to share? Please leave them in the comments box below.