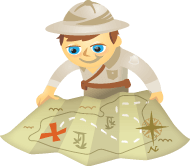 Have you thought about using the power of podcasting to gain customers?
Podcasting is becoming a very popular medium.
It gives you access to an immense audience already downloading podcasts from iTunes.
Not only that, podcasting allows you to form a deeper relationship with prospects because they can hear your voice.
They can hear the person behind the website, company or product.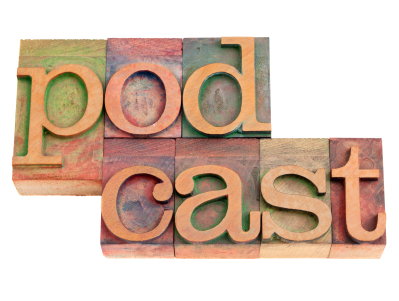 Below are three ideas to gain new customers, whether you start a new podcast or not!
#1: Choose to Interview Guests Who Are Your Ideal Prospects
Interviewing someone for an hour can start to build a relationship. It also gives you an easy way in the door to a company or person that might be hard to reach otherwise.
Most people are flattered when they are asked for an interview. It's surprisingly easy to get people to come onto your podcast.
Kurk Lalemand, a Maine business coach at Next Level Business Coaching, is just getting into social media. But he saw the potential in podcasting.
He explains:
"Calling the owner of a business who is interesting and qualified (to be a potential client or good resource) and asking for an interview is ten times easier than calling up a prospect and just asking to meet. Plus I will be able to generate great content for my website, and add an important contact to my business owner resource list."
If you are looking to start podcasting for your business, listen to this interview with Cliff Ravenscraft.
Action Item: Figure out what your podcast would be about and whom it would be targeting.
For example, if you were a performer or musician, you could interview the decision-makers at specific venues where you want to perform. That podcast would help fellow performers and build relationships with those decision-makers.
Note: Your podcast does not have to go on forever. You can decide to do a series of maybe 10 interviews with specific prospects.
Decide on a topic and choose 10 potential interviewees whom you would love to meet.
#2: Create a Specific Niche for Your Ideal Prospect
We tend to get overly obsessed with the numbers in social media. But what do you think is more important: having 500 people who adore you or 3,000 people who kind of like your stuff?
When you create a very specific niche for your podcast, you tell your target market that this is the EXACT place they need to be listening.
Tighten your niche so it's extremely specific. When you are just looking to get clients, you don't need thousands of people listening, you're just after the RIGHT people who need your products or services.
Andrew Warner of Mixergy, a podcast that interviews tech start-ups, said this:
"This little niche that I thought was tiny ended up being way bigger than I imagined. The cool thing about being in a niche is that you can own the niche pretty easily if it's fairly small. There is no one else who is doing interviews in tech start-ups the way that I am."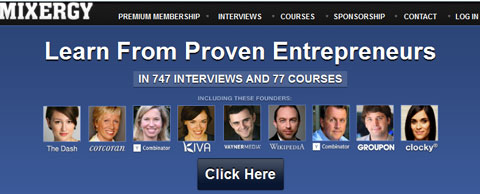 So how does having a very specific niche get Andrew more paying customers?
It makes it easier to target their pain points. He is only talking to a specific group of people. He has envisioned exactly who his ideal audience member is. He can speak in their language and ask them what their biggest issues are. Then he can work on solving those problems.
When you are able to interact and talk to your ideal prospects via your podcast, you can understand their needs and morph your products and services to solve their exact problems. Give them exactly what they need and they will pay you more readily.
Action Item: Envision your ideal prospect.
What type of information would they likely listen to? How can you make it very specific?
Go on iTunes and search for that topic. Assess the competition and see if there is room for you to own that niche.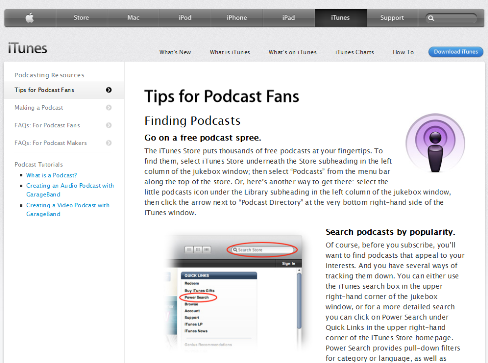 You'll find a lot of podcasts that no longer update. If most of the podcasts similar to yours aren't doing new episodes, you may want to email the hosts and find out why. Do your due diligence beforehand. Maybe they only had 10 listeners.
Decide to start a podcast for the sole reason of reaching your ideal prospects in a new medium.
#3: Don't Want to Commit to a Podcast? Just Be a Guest!
Thousands of podcasts are looking for new guests. Your expertise or product coupled with the right podcasting audience could mean more sales for your business.
Dane Maxwell doesn't have a podcast; he has a software business. Yet he went on Andrew's show, Mixergy. The result was over $150,000 in new revenue.
How did he do it?
He connected with Andrew because he was a customer of Andrew's premium Mixergy site.
Andrew had him on the show to talk about copywriting. He provided an amazing amount of information and transparency on the podcast.
At the very end he mentioned he was going to take on 10 students to help them build their businesses, and gave the website on which they could apply.
He received over 225 applications. That started a whole business for him. He created The Foundation, a training course based on the success of his clients from the Mixergy interview.
Not all successes are as huge, but they can be very worthwhile for your business.
Mars Dorian is a personal brand strategist who was interviewed on BlogcastFM (an interview show with experts in blogging). He was able to secure four new ongoing clients and sell 15 of his $45 online guides because of the 45-minute interview. Plus that interview is still out there, and will passively attract new people into his funnel.
Here's how to be a guest on podcasts to give you the right visibility.
Over to you.
More businesses are using audio to reach wider audiences and connect with clients there.
What do you think? Have you tried podcasting? Is it good for your business? Please share your questions and comments in the box below.