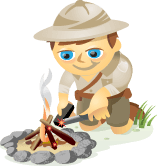 How much of your day is spent on recurring social media activities?
Are small tasks taking up too much of your time?
When you know where tools can help you most, you can decide which tools best suit your needs.
In this article I'll address three time-consuming areas and share social media tools to help you save time.
#1: Streamline Daily Tasks
Not every task is created equal. It would be so helpful to have an organizational tool that lets you work more efficiently and effectively, wouldn't it?
HootSuite, Sprout Social and SocialFlow are all tools that fill the bill. They help you streamline some of the more basic items on your daily list so you can have more time to spend on your growing to-do list.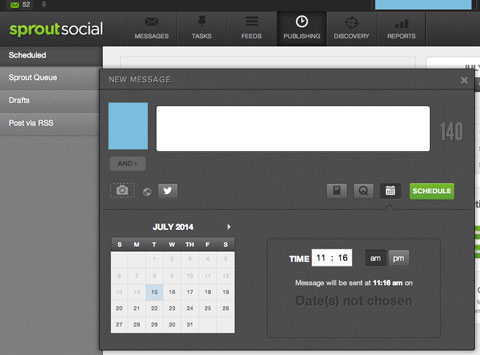 HootSuite is a freemium tool, so it's perfect if you have a small budget and only manage your own social presence. A single dashboard lets you schedule posts, follow hashtags and keep an eye on social mentions about you and your competitors.
Sprout Social is good for companies with a moderate budget. This tool makes collaboration easy and is a great option if you have a team of people working with your social accounts.
Like HootSuite, you have a single dashboard where you can manage and schedule posts for multiple social channels. But Sprout Social's monitoring and analytics are a notch above HootSuite's, which makes it a good tool for the money.
SocialFlow offers the same functions as the previous tools, but you can also manage your paid content as well as the free content you send out.
#2: Identify Industry Influencers
People who already love your brand will follow you organically, but potential customers may need a little more persuading.
In general, your target audience doesn't want to hear about how cool your brand is from you—they'd rather hear an endorsement from online influencers. That means your job is to find and engage with influencers your potential customers listen to.
The trick is finding the right influencers so you can cultivate a relationship with them. I suggest looking at BuzzSumo, Little Bird, GroupHigh and Traackr to help you find relevant industry influencers you can work with.
Get Expert Social Media Marketing Training from the Pros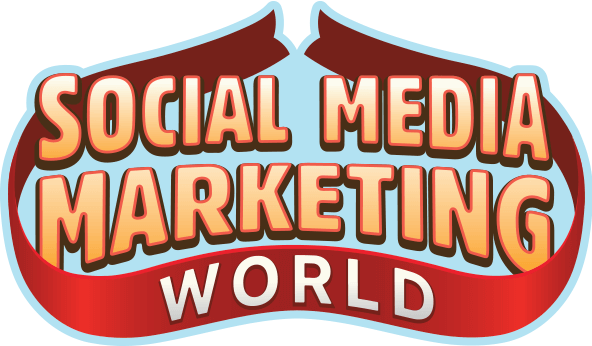 Want to get ahead of the competition or learn how to diversify your strategy?
Learn from dozens of the industry's most trusted experts, rub elbows with other smart marketers, and take your marketing to the next level during this 3-day event in sunny San Diego, CA.
CLICK TO LEARN MORE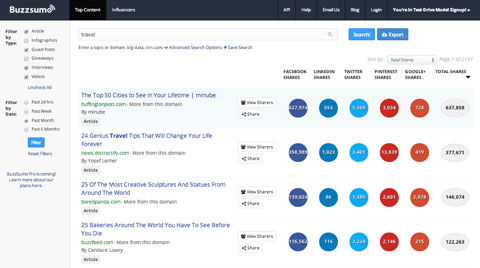 BuzzSumo is in beta right now, so it's free to use at the moment. BuzzSumo lets you match your specified keywords to Twitter and blog data to identify influencers you may want to connect with. It's a really good tool if you're new to identifying and working with influencers or don't have a budget.
Little Bird lets you search Twitter data contextually instead of numerically (which is how some of the traditional influencer identification tools work). Little Bird's proprietary algorithms show you an influencer's other social profiles as well.
GroupHigh looks for influential bloggers instead of influential Twitter users. This tool is on the medium to high end in terms of pricing, but it's a good choice if your brand wants to do more blogger outreach or has had past success working with bloggers.
Become the Social Media Marketing Rockstar for Your Business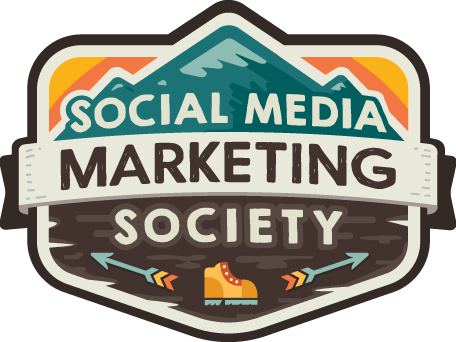 Meet your secret team that makes you look like a social media genius and empowers you to embrace change! We're a genuine community of marketers from your friends at Social Media Examiner. And we're here to support you. Think of us as your career insurance policy. We keep you focused on what matters. We make sure you won't be left behind as the changes keep coming. Join the Social Media Marketing Society. Get access to monthly online training, expert support, and a thriving community of marketers who will empower you to succeed.
JOIN NOW - CLOSES SOON
Traackr is expensive, but a lot of businesses agree that it's worth it. With Traackr, you can identify influencers in any niche on any social platform, then carry out an entire campaign with said influencers. And not to worry—Traackr comes with complete tracking and analysis so you can measure your campaign results.
#3: Monitor Company Mentions
Listening is a crucial part of social media marketing. You should know who's saying what about you and your competitors so you can determine who your strongest advocates are. From there you can begin networking and modifying your tactics as necessary.
Social listening is also a crucial part of online customer service. If you have an unhappy customer tweeting about your product or service, you want to know as soon as possible so you can talk with him or her. Or, if you see that someone is unhappy with a competitor, you can step in and offer that person a helping hand.
Depending on the size of your business and industry, monitoring online conversations could be a full-time job by itself. Luckily there are plenty of tools you can use to streamline this particular task and save time. Mention, Talkwalker and Trackur are all viable options.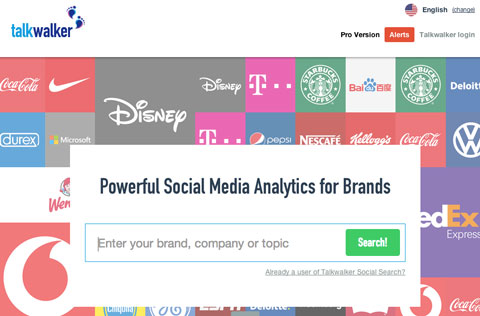 Mention is free if you're only monitoring mentions of your own brand. If you want to monitor mentions of your competitors as well, you'll pay a reasonable price. What's handy about Mention is that it will pick up both social mentions and blog mentions.
Talkwalker works just like Google Alerts. You specify which words you want to listen for, then Talkwalker emails you when someone posts something on the web using those words.
Talkwalker is super-easy to set up and it's free. The only downside is that it doesn't pick up social mentions.
Trackur is a reasonably priced, robust tool you can use to measure brand mentions across all platforms. As an added bonus, Trackur allows you to export data.
Just a quick note: Some of the tools I listed in previous sections also offer monitoring capabilities. Be sure to try out all of the tools you're interested in to see what they can and can't do before you make your final decision.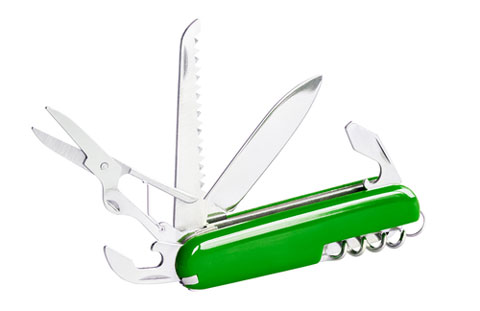 Get Started
Smart social media marketing includes human talent, a clear vision and an innovative toolbox. There's a tool to fit every budget and each helps you keep your marketing efforts moving forward.
My hope is that I've helped you find some new tools to check out and that the ones you choose will make your job easier and more efficient.
What do you think? What social media marketing tools do you use? Have they saved you time or helped your productivity? I've noticed that fellow marketers are usually eager to share what works for them, so please leave your comments below.
Experience The World's Largest Social Media Conference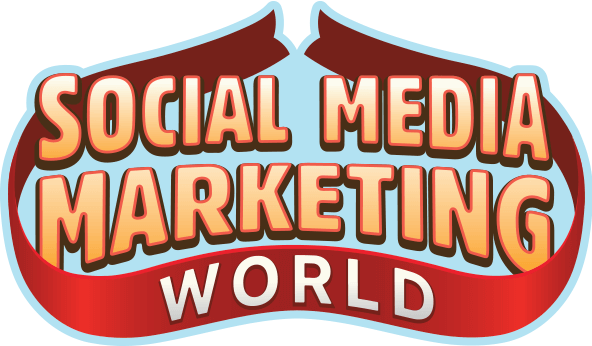 Quality marketing training, actionable takeaways, and beneficial connections—that's just a fraction of what you can expect at Social Media Marketing World! Join thousands of smart marketers in sunny San Diego this spring and level up your marketing.
🔥 Sale ends Friday! 🔥
GET TICKETS NOW