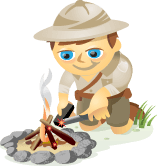 One of the great things about blogging is how easy it is to set up a blog on any of the multitude of blogging platforms. While there are many options for building your blog, one of the most popular platforms is WordPress.org.
However, what you get when you set up a WordPress blog can be pretty basic depending on the theme you choose. To make your new blog sing and work for you, it's a good idea to install some key plugins.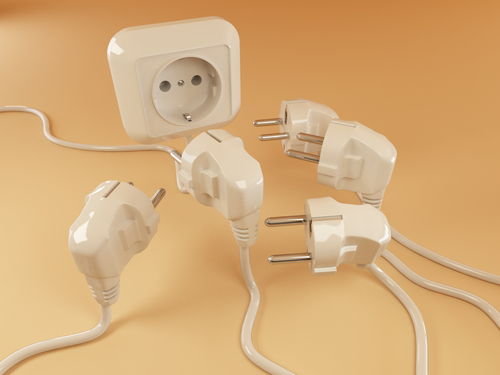 Plugins extend and expand the functionality of your WordPress blog. There are hundreds, if not thousands, of plugins you can add to your site to optimize it, customize it, add some bling, make it easy for your readers to navigate and so much more.
Which Plugins Should You Use?
When it comes to plugins, how do you choose which to add to your blog?
To come up with this list, I asked my Facebook fans for suggestions.
Popular plugins fall into a couple of categories: those that enhance your readers' experience, and those behind the scenes that help you with blog management and optimization.
How to Install Plugins
For the sake of brevity, I picked a finite number to feature. I encourage you to post your favorites in the comments and collectively we can create a great resource of tried and tested plugins.
To install any of these plugins, log in to your WordPress admin dashboard, click on Plugins and then search by name (see figure below).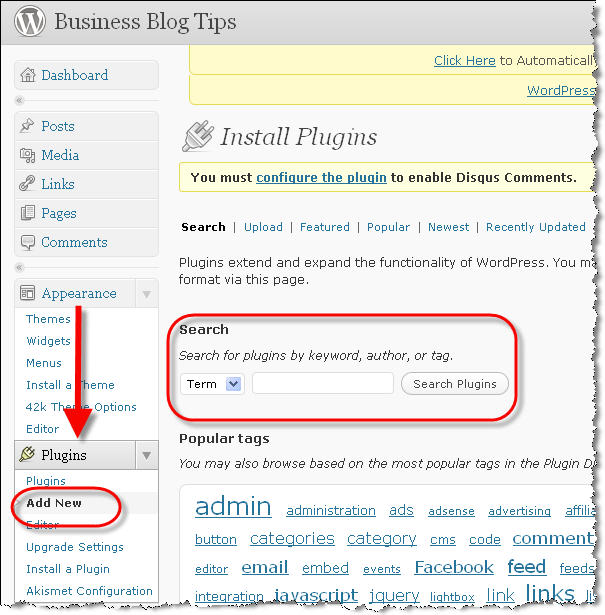 The Impressive Plugins
What follows are 24 WordPress plugins you should consider.
#1: Audio player:
A simple mp3 player for all your audio needs. You can customize the player's color scheme to match your blog theme, have it automatically show track information from the encoded ID3 tags and more.
Super-easy way to add videos from YouTube and other video sharing platforms to your posts.
Get Your FREE Course: Web3 for Beginners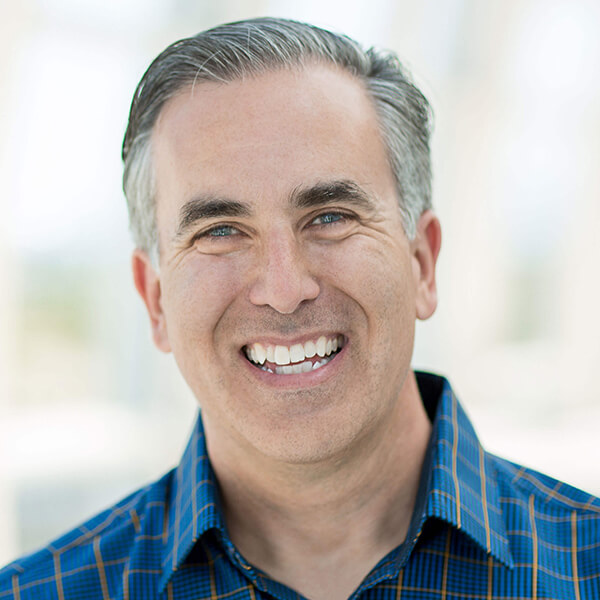 Curious about Web3, but don't know where to start or who to trust?

Introducing Web3 for Beginners, a course taught by Michael Stelzner, the founder of Social Media Examiner.

Learn the basics of Web3 and apply it to your business with this FREE comprehensive course.
CLICK HERE TO GET FREE ACCESS
#3: Photo Dropper
Lets you easily find and add creative commons licensed photos to your posts from Flickr. You can watch a quick tutorial here about how Photo Dropper works.
#4: Sexy bookmarks
Nice visual graphics that encourage your reader to share your posts (as seen on this site). You can select from dozens of social sites, though I recommend keeping it to 5-7 popular sites so you don't overwhelm your readers.

#5: FBLikebutton
Allows you to configure and display the Facebook Like button before and/or after each post and/or page. If you want to increase your visibility on Facebook, this is a required plugin.
It's ubiquitous now. The TweetMeme Retweet button is the de facto standard in retweeting – used by some of the biggest websites in the world. It increases your reach across the web.
A service and tool for web comments and discussions. Disqus makes commenting easier and more interactive, while connecting websites and commenters across a thriving discussion community. (Used on this site.)
#8: CommentLuv
In addition to Disqus, CommentLuv is a very popular commenting plugin. When installed, it visits the site of the comment author while they type their comment and retrieves a selection of their last blog posts, tweets or Digg submissions that they can choose from to include at the bottom of their comment when they click Submit. This has been proven to increase click-throughs and is a great tool for increasing community engagement.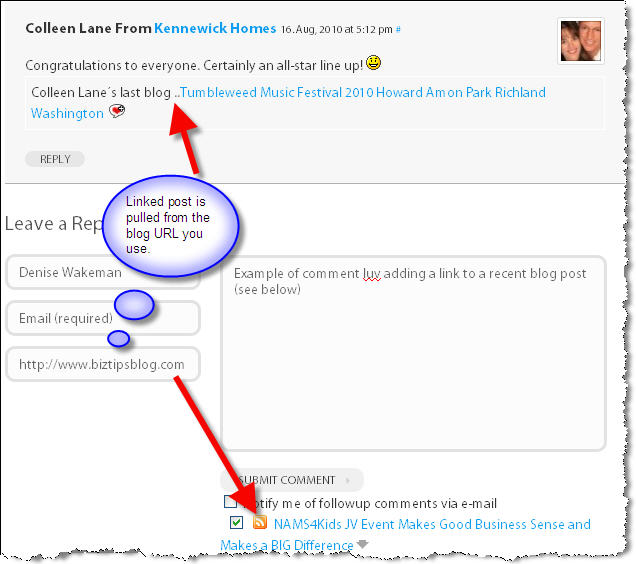 #9: Yet Another Related Posts Plugin
Gives you a list of posts and/or pages related to the current entry, introducing the reader to other relevant content on your site. This encourages readers to go deeper into your content.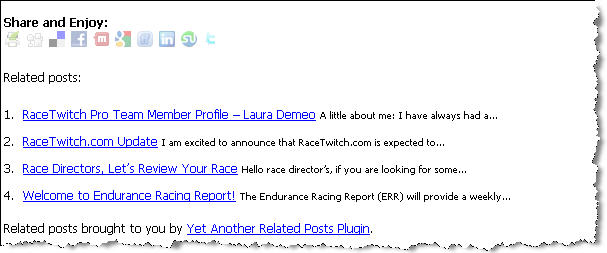 #10 & 11: Contact Form 7 and cformsII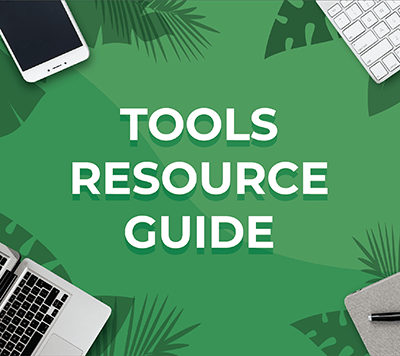 Looking for something to make your life easier?
Discover the tools we recommend to drive engagement, save you time, and boost sales across your entire marketing funnel or business.
Whether you need help planning content, organizing social posts, or developing your strategy, you'll find something for every situation.
FIND YOUR NEXT FAVORITE TOOL
You want your readers to contact you about one thing or another: for support, to post questions, to request info about your services, etc. I found that the basic WordPress contact form was not flexible enough. Contact Form 7 and cformsII both have features that allow you to create and manage multiple forms on your site. Both are simple to customize and you can direct the responses to be sent to any email address for management. You can see an example of a cformsII form here.
#12: Twitter Tools
A complete integration between your WordPress blog and Twitter. Bring your tweets into your blog and pass your blog posts to Twitter. Show your tweets in your sidebar and post tweets from your WordPress admin.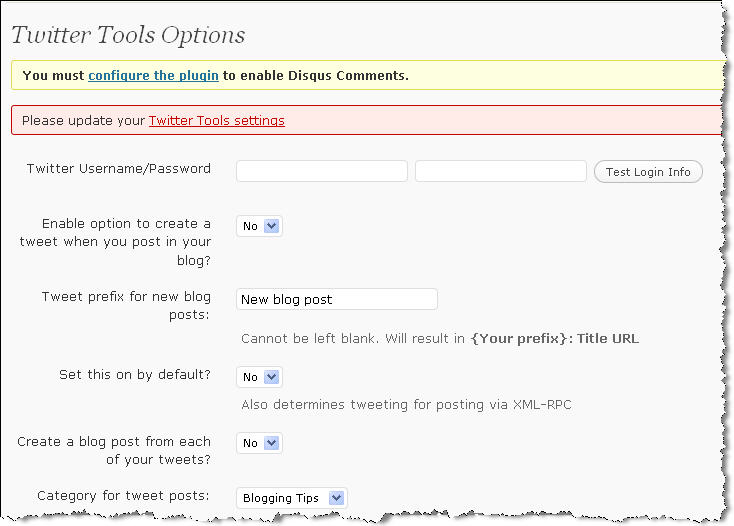 #13: WordPress Editorial Calendar
The Editorial Calendar makes it possible to see all your posts and drag and drop them to manage your blog. It's a great tool for planning and organizing your posts.
#14: All in one SEO
This one is on just about everyone's list. Out-of-the-box SEO for your WordPress blog.
#15: SEO Scribe (monthly fee)
This tool was mentioned several times by folks on my Facebook page. It is the brainchild of Brian Clark (Copyblogger). As stated on the website, "Scribe is a search engine optimization software service that analyzes the content of web pages, blog posts, online press releases, or any other web content … then reports back and tells you how to tweak your content to get better search engine rankings and more traffic, all while maintaining quality reader-focused copy."
#16 & 17: Widget Context and Widget Logic
Both of these plugins give you flexibility and control to choose on what pages your sidebar widgets show up. This is helpful if you create sales and landing pages on your domain and do not want sidebar content distracting the visitor.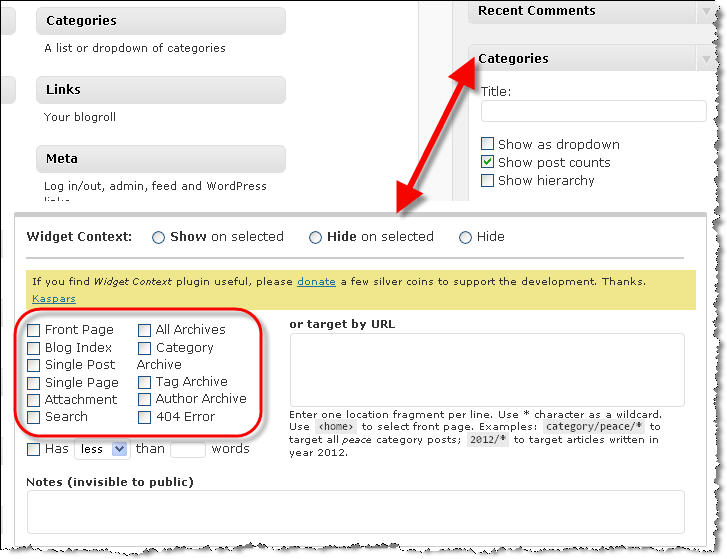 #18: WP Touch
Automatically transforms your WordPress blog into an iPhone application-style theme when viewed from iPhone, iPod touch, Android, Opera Mini, Palm Pre and BlackBerry Storm mobile devices (used on this site).
#19: WP Mobile
Shows an interface designed for a mobile device when visitors come to your site on a mobile device. Mobile browsers are automatically detected; the list of mobile browsers can be customized on the settings page.
#20: WordPress Database Backup
On-demand backup of your WordPress database. You've got to back up your blog on a regular basis or you risk losing everything. Do it monthly at a minimum, more frequently if you post a lot. Enough said.
#21: Google Analytics
It should go without saying that you need to know what's happening on your blog: how many visitors, page views, referral sources, exit pages.
#22, 23 & 24: Subscription
I also strongly recommend adding an email subscription widget to your blog. The top three in my opinion are Feedblitz (fee), Feedburner (free) and AWeber (fee).
Each of these subscriptions offers a variety of features from basic (Feedburner) to a complete customized newsletter-style delivery system for your blog content (Feedblitz). Technically these are not plugins. WordPress defines widget as "independent sections of content that can be placed into any widgetized area provided by your theme (commonly called sidebars)." Each of these email delivery options requires you to have an account and then you configure subscription form HTML to paste in the sidebar of your blog (it's not hard, really).
A word of caution. When you're building your blog, try not to go too crazy with the plugins and widgets. Think about what you want your blog to do for your business and install the plugins that support your goals. That being said, you may also want to test various plugins to find the ones that suit you best. They're easy to install, activate and deactivate if you decide they're not right for you.
Now it's your turn. Do you use any of these plugins? If so, how are they working? Did I miss any of your favorites? Leave a comment in the box below.
Get Your FREE Course: Web3 for Beginners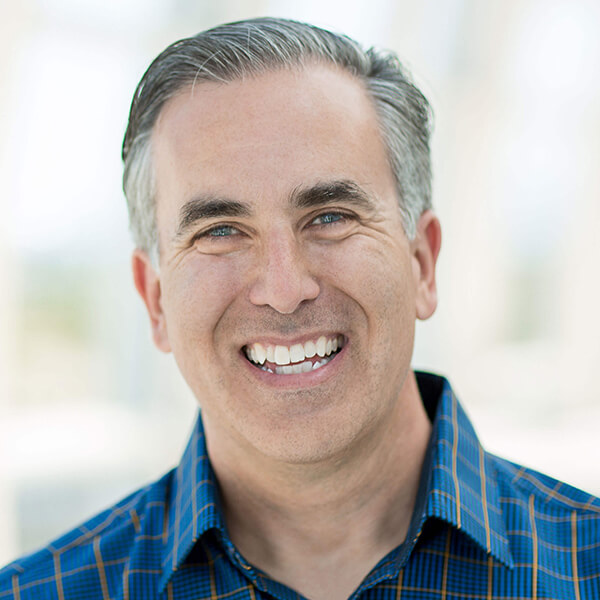 Curious about Web3, but don't know where to start or who to trust?

Introducing Web3 for Beginners, a course taught by Michael Stelzner, the founder of Social Media Examiner.

Learn the basics of Web3 and apply it to your business with this FREE comprehensive course.
CLICK HERE TO GET FREE ACCESS