Want a better return on your Facebook ad spend? Looking for pro tips that can scale your results?
In this article, you'll discover 10 small changes that can make a big difference for your Facebook ad campaigns.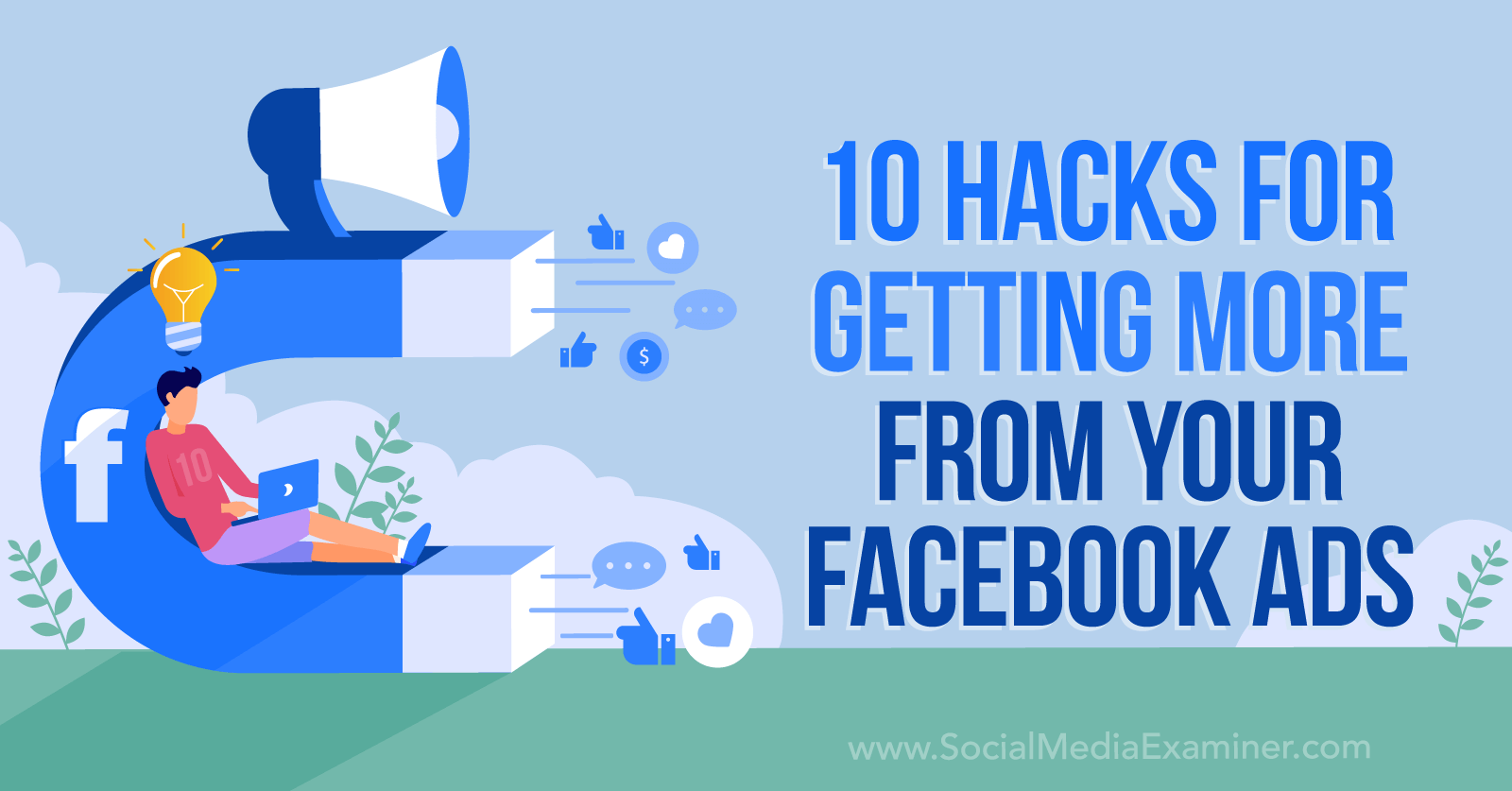 #1: Enable Facebook Ads Advantage+ Creative Options
To drive optimal campaign performance, Facebook advertising typically need eye-catching creatives and persuasive copy. If you're trying to reach a relatively niche target audience, you can often define exactly what works for your ideal customer. For example, you can iterate on existing ads and use Meta's A/B Testing tool to experiment with new creatives and copy.
The more you expand your targeting and scale your campaigns, the more difficult it becomes to develop creatives that convert increasingly diverse audiences. Split-testing can help your team make major decisions between multiple messages or creatives. But what about more minor iterations like copy placement or creative cropping?
To improve conversions and increase return on ad spend, enable Advantage+ Creative options at the ad level in Ads Manager. These options allow Meta to optimize your ads for every person who sees them, which can help maximize campaign results. You can switch on all available optimizations (currently four) or review them one by one.
For example, standard enhancements can change the aspect ratio of your creative, add templates for certain placements, and display specific comments with the ad.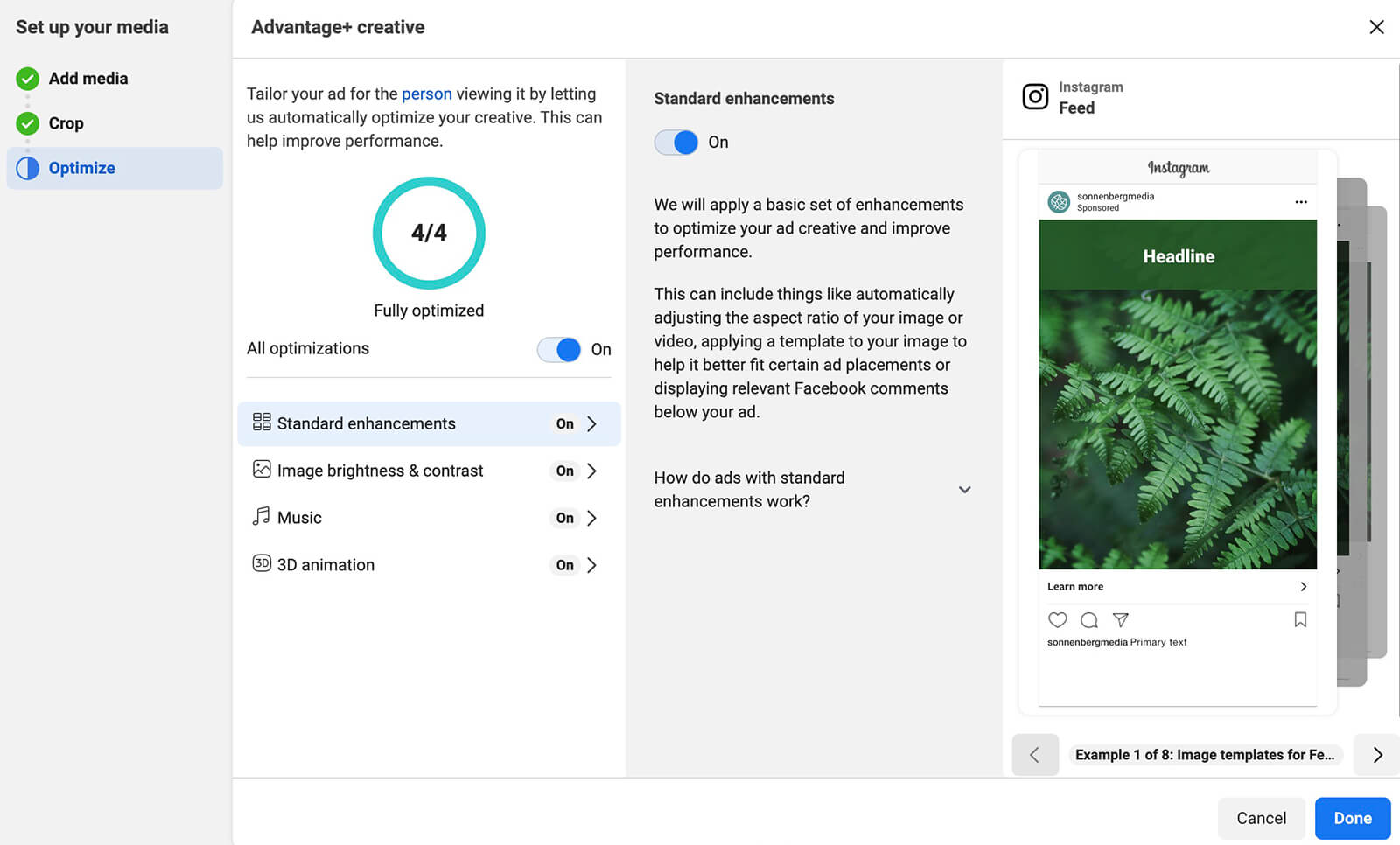 The music option automatically adds royalty-free music to relevant placements (currently Instagram Reels only) and allows you to choose a short list of songs.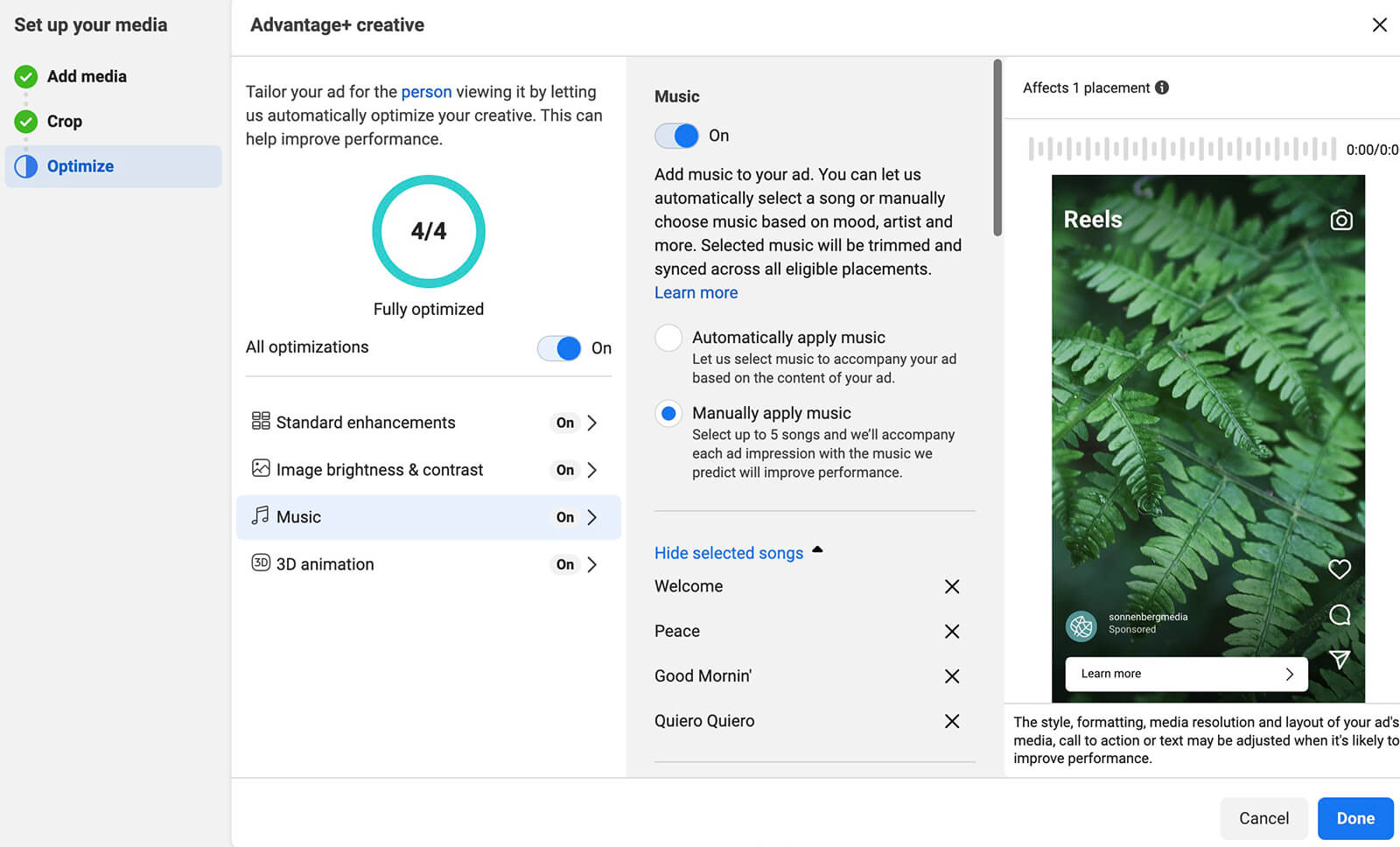 Want to apply these creative optimizations to active campaigns? Although you can certainly duplicate active ads and enable Advantage+ Creative, you don't necessarily have to switch on optimization manually.
Instead, open your Ads Manager account's automated rules and select Optimize Ad Creative. You can automatically turn on standard enhancements for all eligible ads with a single click.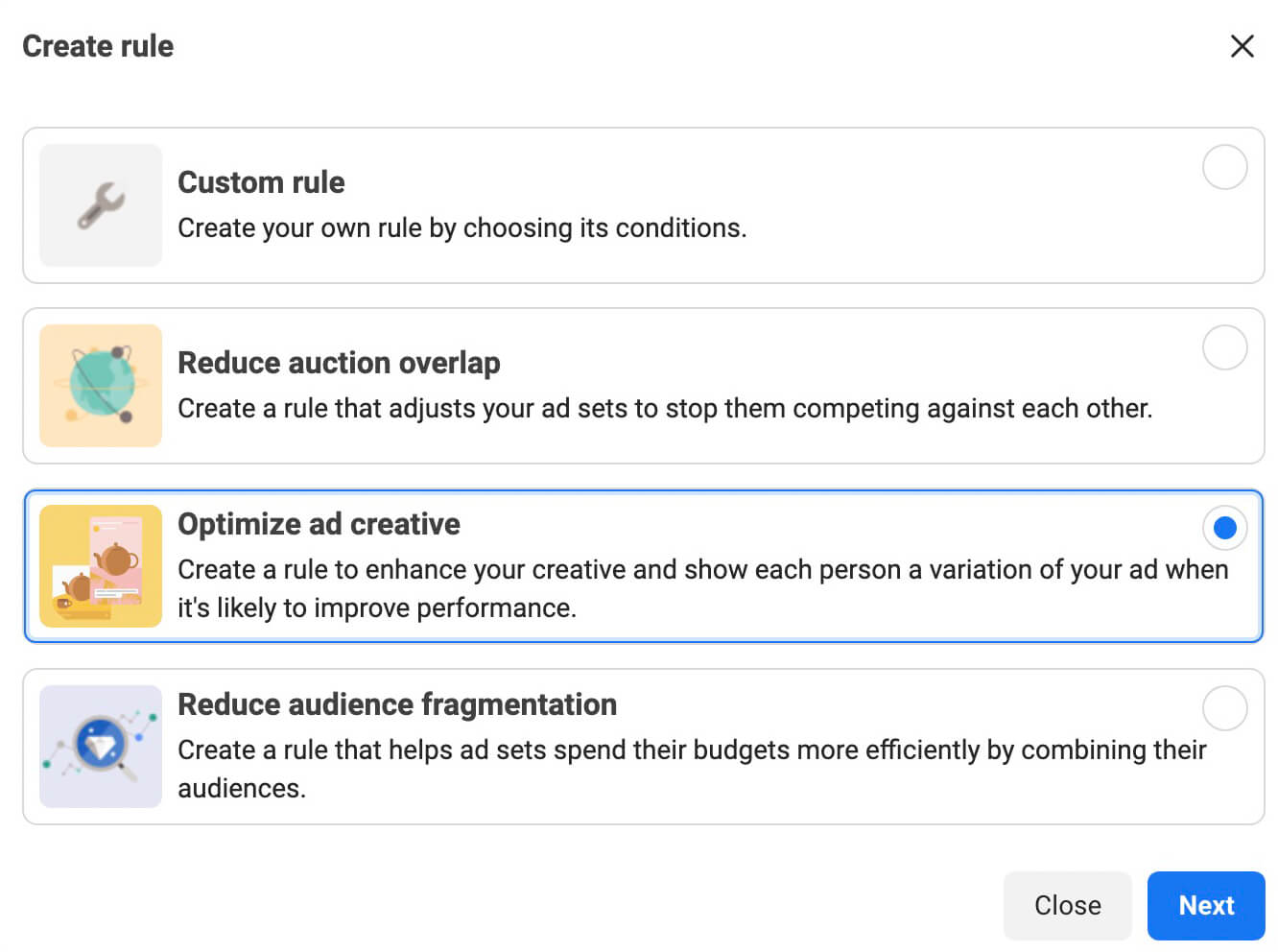 If you're used to split-testing Facebook ads, then you might expect Ads Manager to show breakdowns for each Advantage+ Creative iteration. Keep in mind that Ads Manager doesn't provide detailed breakdowns for optimized creatives so you won't be able to see conversion metrics for each possible iteration.
#2: Run Tailored Sales Campaigns
In recent years, Meta has heavily leaned into automation as a tactic for improving advertising results. While Advantage+ Creative options can optimize campaigns at the ad level, Meta also has new options for higher-level campaign streamlining.
Planning to launch a new Facebook ad campaign using the sales objective? Rather than building the campaign from scratch and setting it up manually, use Ads Manager's new tailored option instead.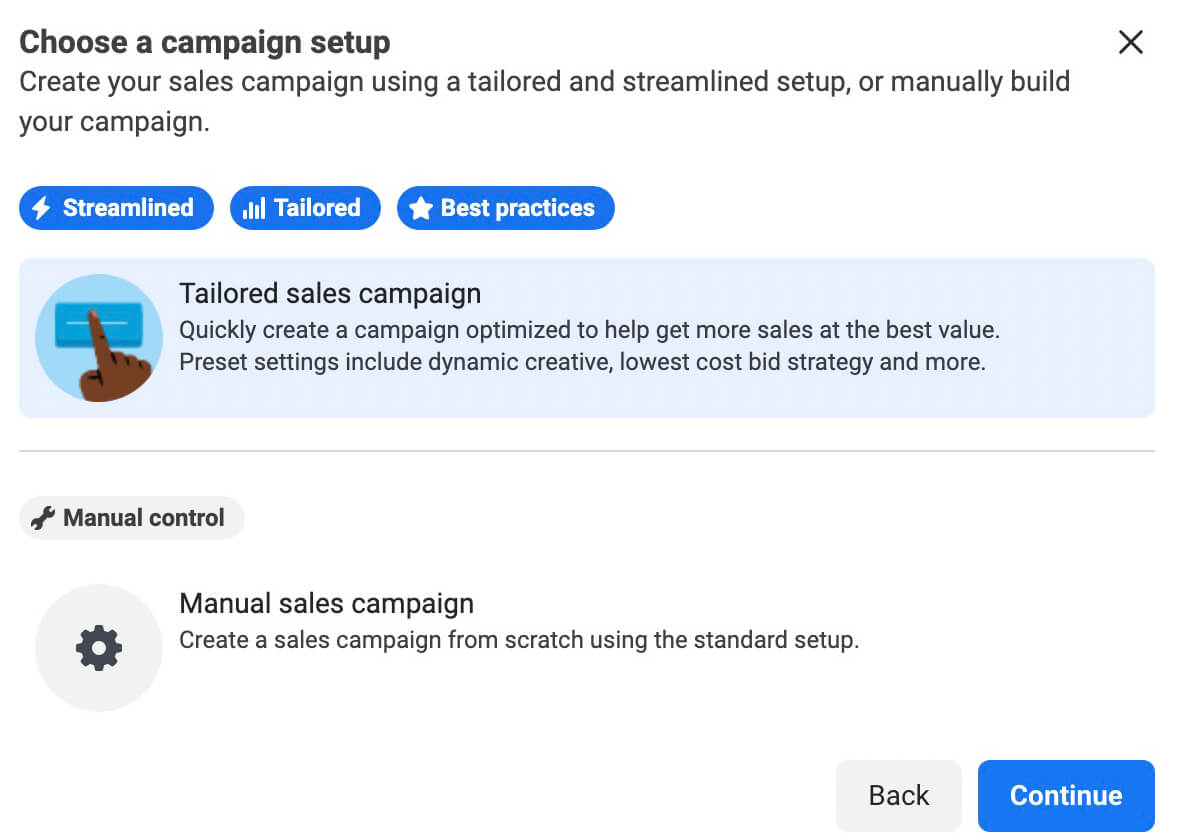 When you opt for tailored setup, Ads Manager automatically applies best practices to boost performance. In most cases, that means applying the highest-volume bid strategy, enabling Advantage+ placements, and optimizing for conversions. This option also enables dynamic creative and optimizes the creative and destination for each person.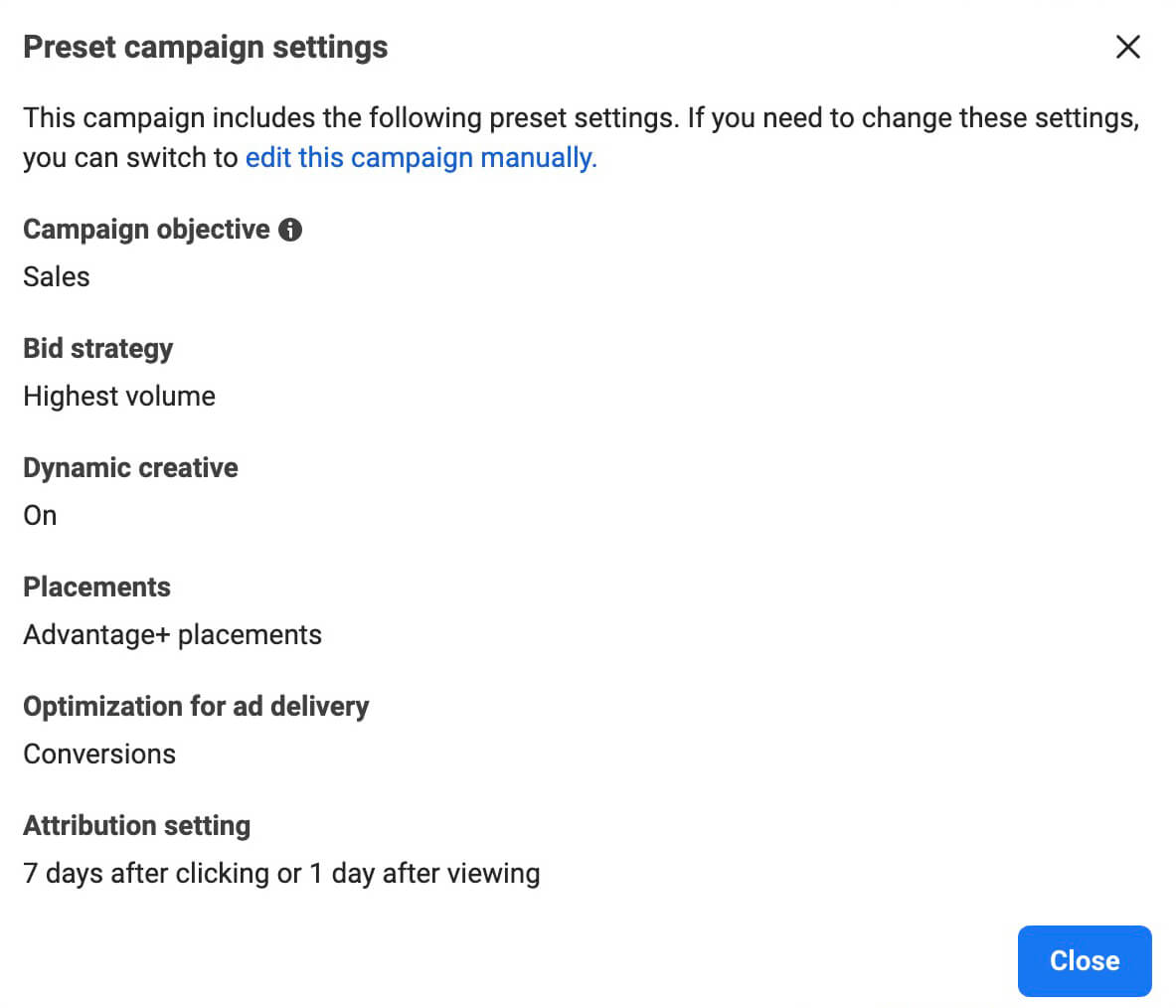 Tailored campaigns also streamline the setup process so you can confirm campaign, ad set, and ad settings on a single screen rather than configuring each level individually. In addition, they automatically use your pixel's linked website as a creative source so you can find and upload images and videos quickly.
🌟 Ready to Supercharge Your Social Marketing Strategy? 🌟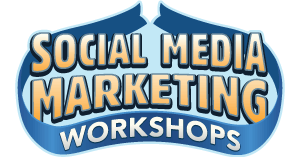 Struggling with your social marketing? You're not alone. The solution? The Social Media Marketing Workshops!

During these live 2 hour deep-dive workshops, you'll discover what's working now on Instagram, Facebook, TikTok, YouTube, and LinkedIn. Skyrocket your engagement, broaden your reach, and amplify your sales.

Become the marketing hero your company and clients need—without leaving your home!
🔥 Save $670 on an All-Access Ticket! Sale Ends Tuesday! 🔥
GET YOUR TICKETS NOW
Need fresh ideas for copy? Now you can click on any field to get suggestions. Ads Manager automatically recommends headlines, descriptions, and captions from previous campaigns as well as ideas to jump-start your copywriting. You can keep clicking the See New Options button to see various prompts and choose one that works for your ad and audience.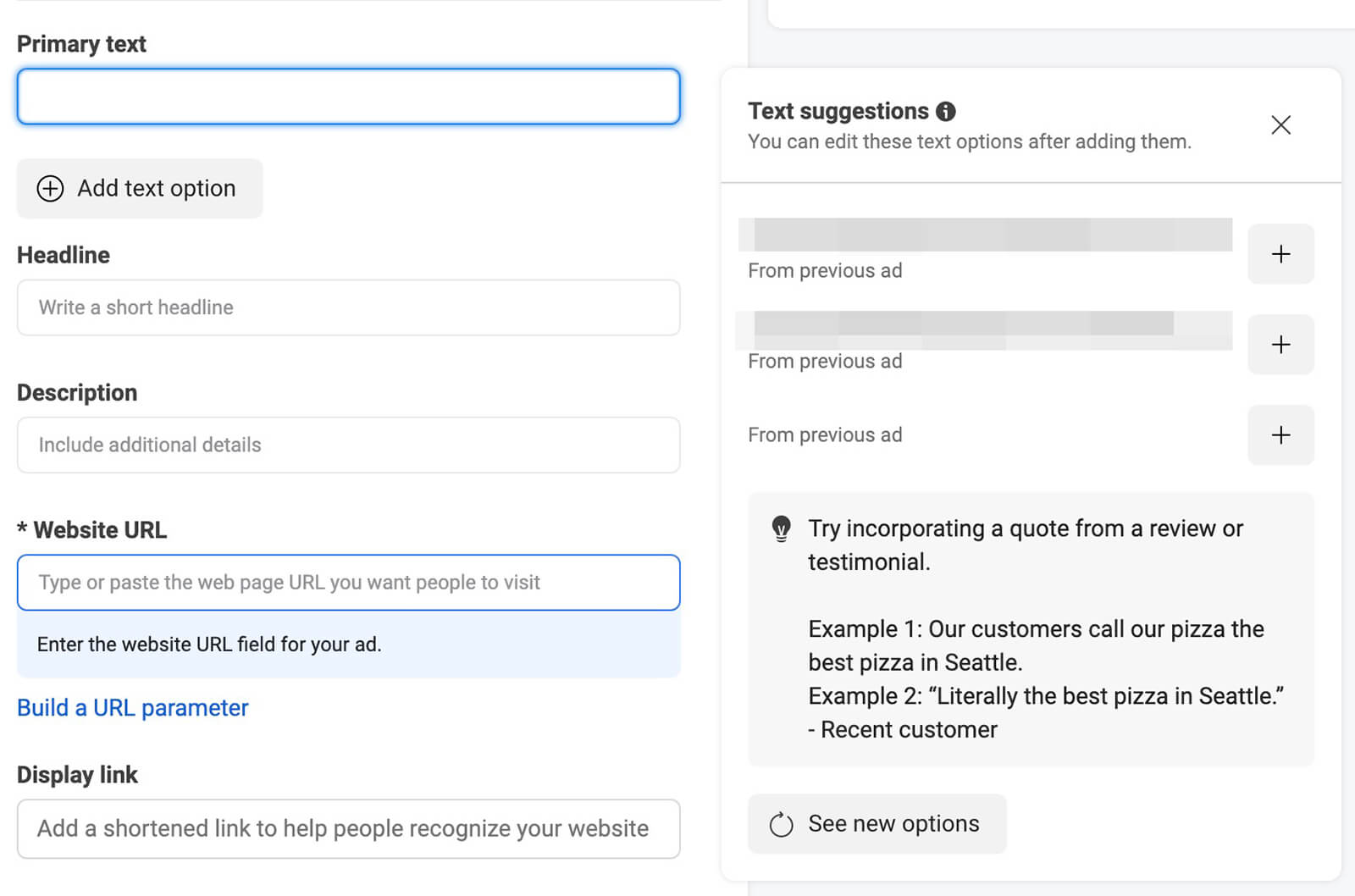 #3: Find Top-Performing Facebook Ads Segments With Breakdowns
In many cases, giving Meta more options to deliver your ads can result in increased conversions. For example, enabling Advantage+ Detailed Targeting allows Meta to better optimize ad delivery.
Yet over time, these automated optimizations can compromise the insights you draw from your campaign results. After all, the more you automate audience targeting, the less you know about who's converting.
Adding to these challenges, Meta began limiting its reporting for external conversions when Apple rolled out its App Tracking Transparency Policy in early 2021. For campaigns targeting website or app conversions, Ads Manager data focused mainly on impressions, engagement, and clicks rather than revenue-generating actions.
New in December 2022, Meta's conversion breakdowns now offer much more helpful insights and allow advertisers to identify top-performing segments. With these breakdowns, you can pinpoint the ages, genders, and regions for your most lucrative customer segments.

You can use this data to fine-tune your audience targeting and apply demographic filters to reach your best customers. You can also use this data to improve your messaging and creatives, making every element of your ads more compelling for your ideal customer.
In addition, Ads Manager now breaks down third-party conversions by ad placement and platform so you can see where your audience tends to convert. If some placements convert far better than others, it may be worth targeting them specifically. But keep in mind that limiting placements can negatively impact results.
Rather than selecting specific placements, consider enabling Advantage Placements and then editing top-performing placements individually. Seeing great results from Facebook Stories? Ensure your Facebook Stories creatives fit the placement and use Ads Manager tools like video templates to further enhance your creatives.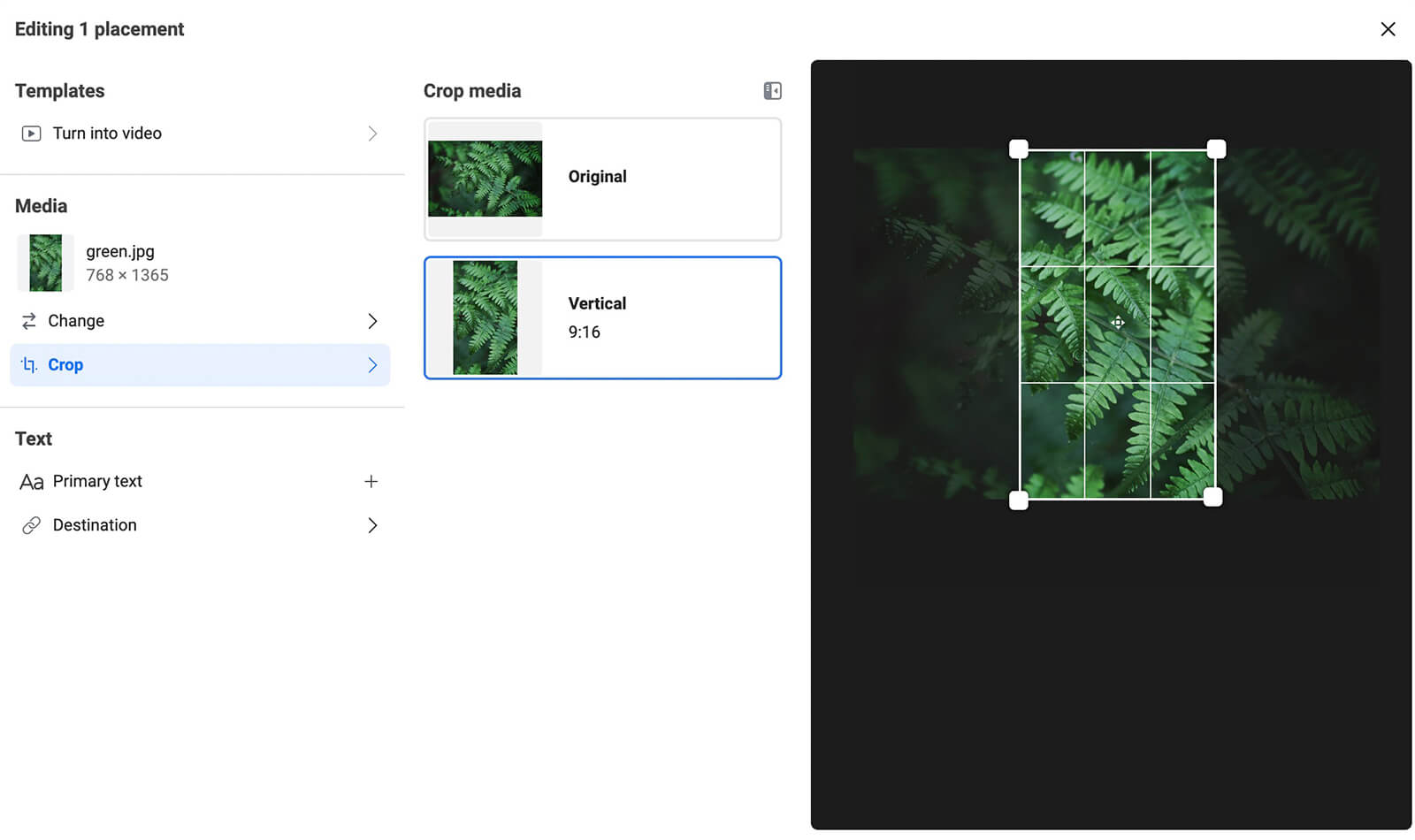 #4: Build Value-Based Lookalike Audiences for Facebook Ads
With data from conversion breakdowns, you can make significant improvements to audience targeting and deliver ads to segments that are more likely to convert. But that's far from the only way to reach more lucrative audiences, especially if you're looking to scale your Facebook ad campaigns.
When building lookalike audiences, focus on value-based data sources. These sources use value data from past conversion events to populate lookalike audiences that target similarly high-value customers.
To create these lookalike audiences, choose from your list of value-based sources, which may include Meta Pixels, Commerce Manager product catalogs, and third-party applications.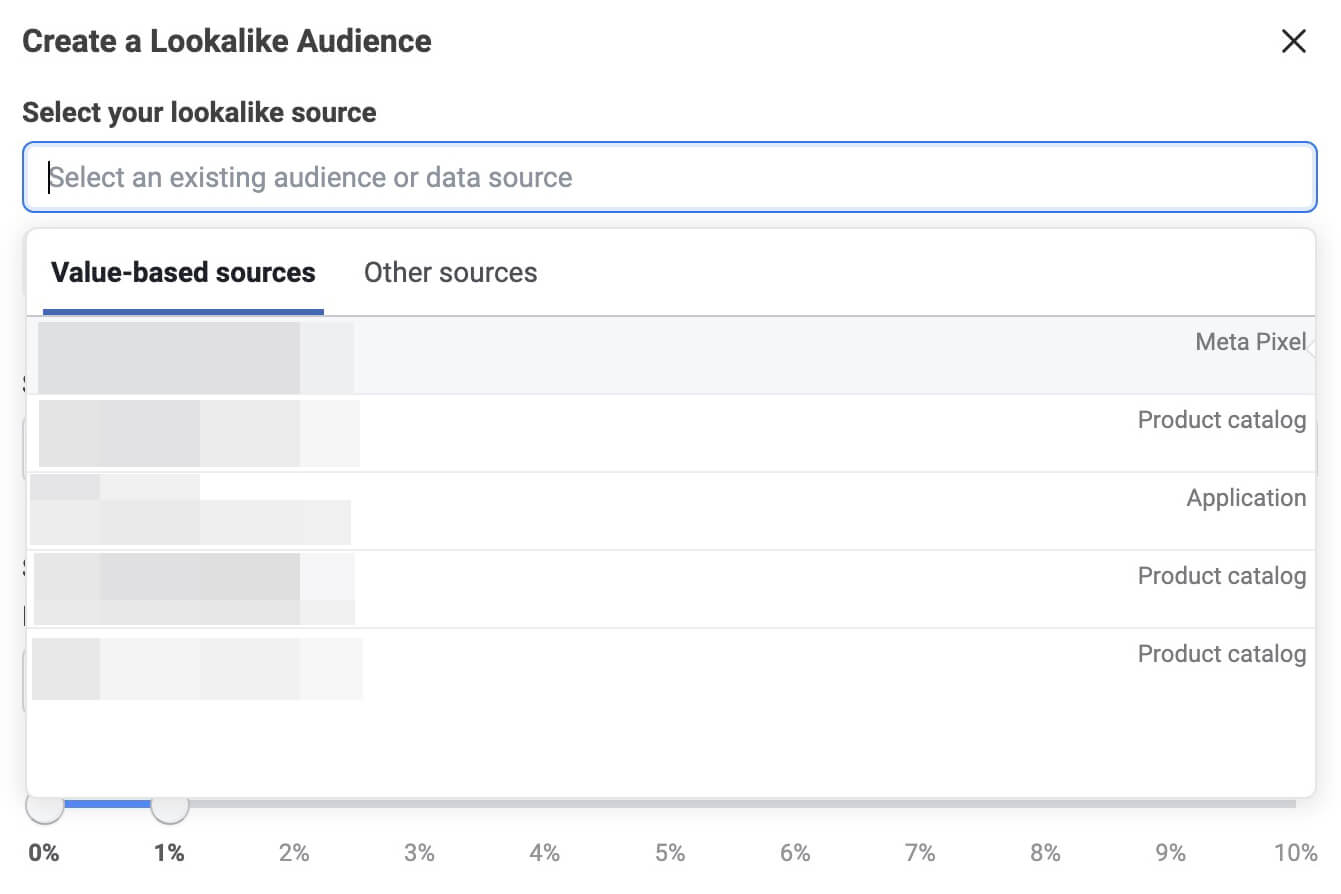 Then select a value-based event to configure the lookalike audience. Ads Manager typically defaults to purchases but you can choose other conversion events if you have limited purchase data to work with.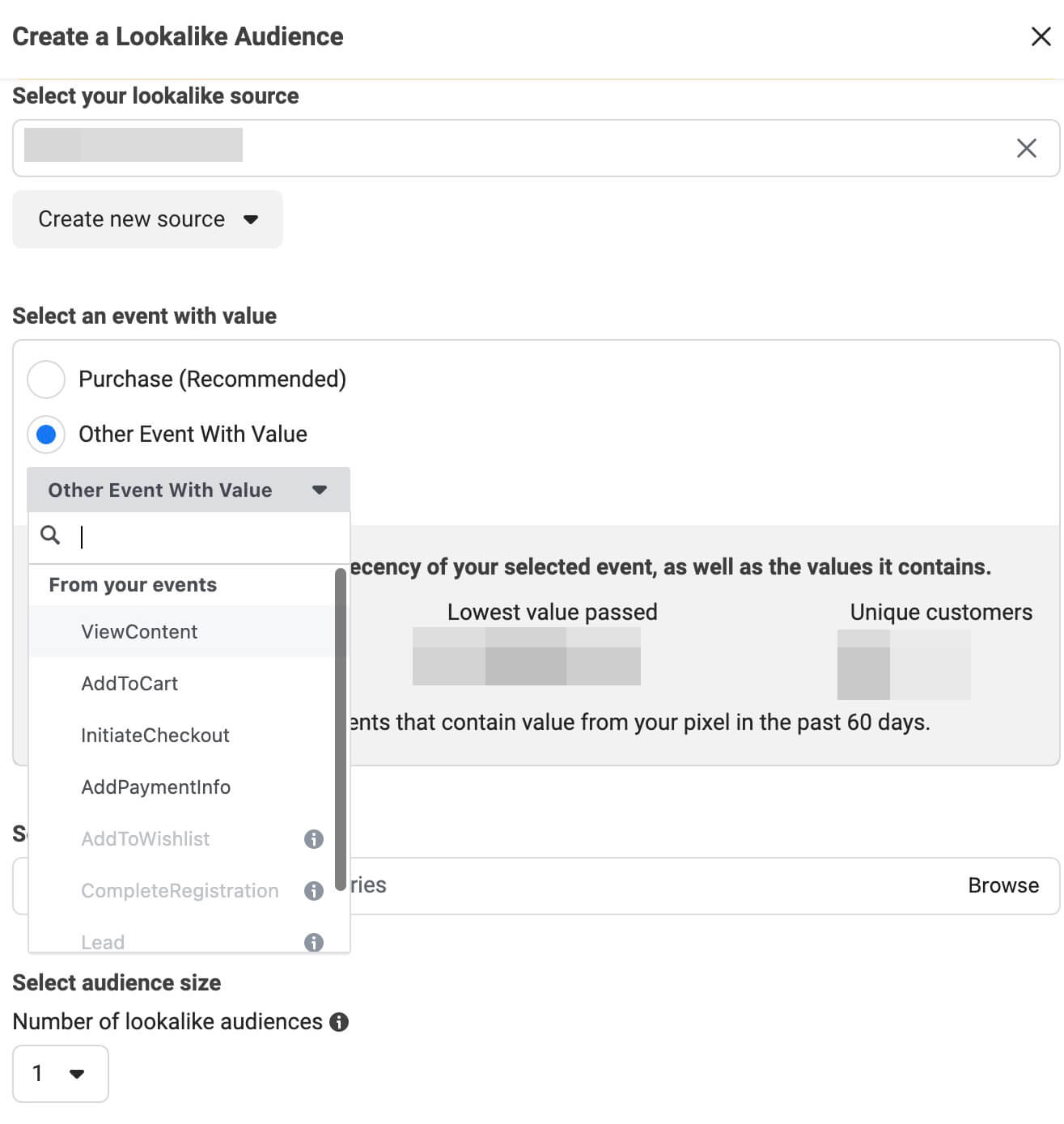 Note that you can only build value-based lookalike audiences based on conversion events that you've set up in Events Manager. If you haven't reviewed your conversion events recently, it's worth confirming that they're both configured and prioritized correctly.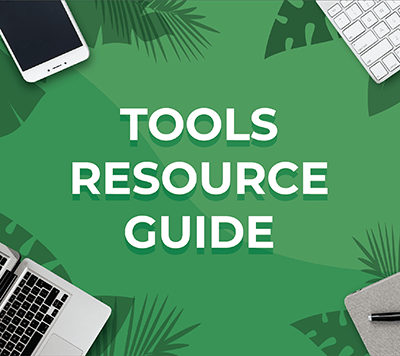 Looking for something to make your life easier?
Discover the tools we recommend to drive engagement, save you time, and boost sales across your entire marketing funnel or business.
Whether you need help planning content, organizing social posts, or developing your strategy, you'll find something for every situation.
FIND YOUR NEXT FAVORITE TOOL
#5: Enable Multiple Conversion Opportunities for Facebook Ads
Are you on autopilot when it comes to conversion optimizations? If you always optimize for website conversions or create separate ad sets for each unique conversion opportunity, take some steps to streamline your campaign setup.
Many Ads Manager campaign objectives now allow you to target multiple conversion opportunities with a single ad set or ad. For example, organizations with supported mobile apps can simultaneously target website and app conversions in sales-focused campaigns. That means you can optimize ad sets for both locations and attribute results accurately.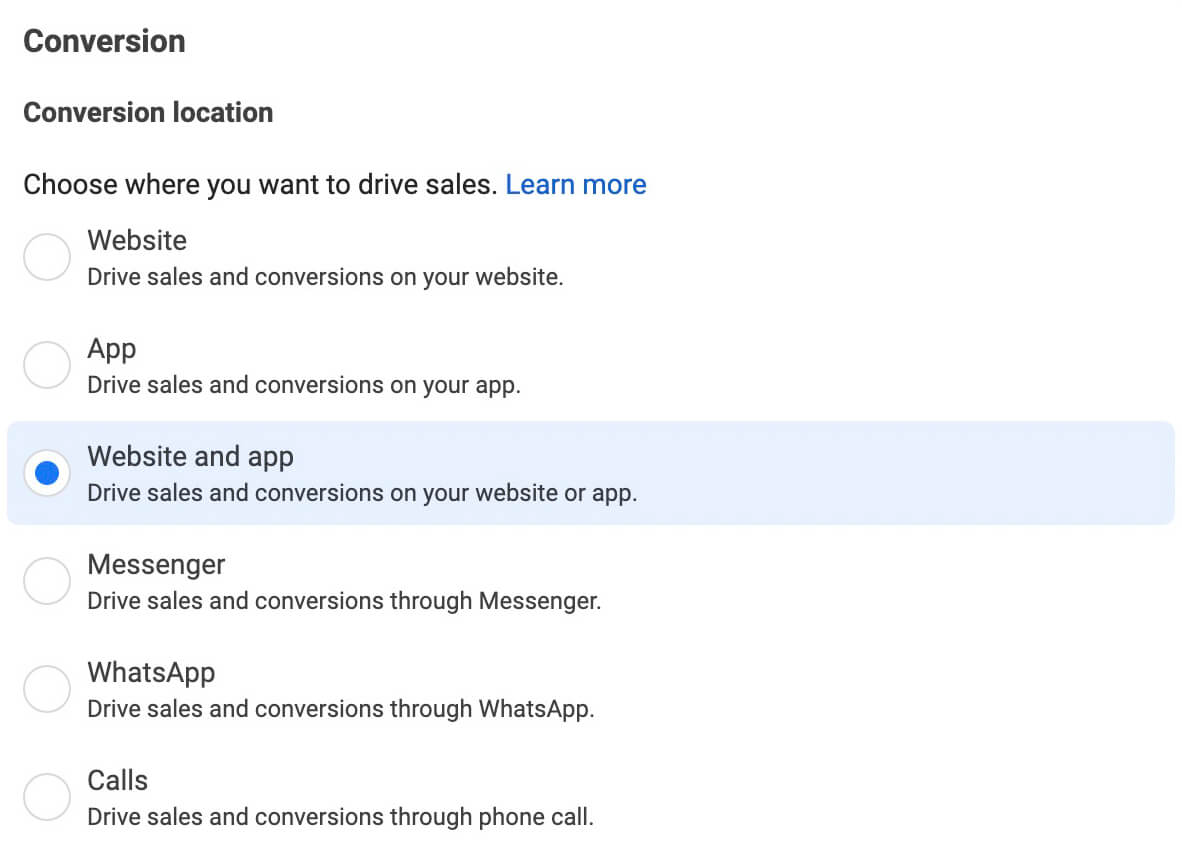 Want to give prospects an option to call your business? By enabling the Call Extension option at the ad level, you can display a phone prompt when someone taps through your ad and visits your website. That way, you can encourage prospects to view your landing page but still give them the option to call if they have questions or need assistance.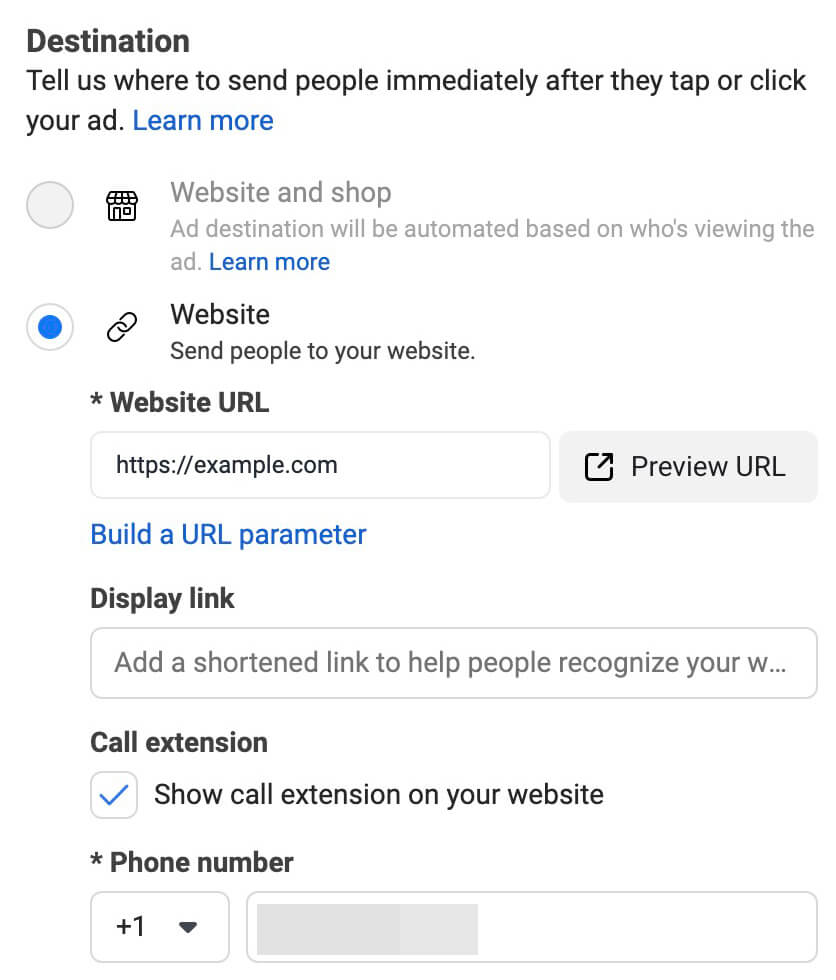 Does your brand have a Facebook shop? At the ad level, you can set the destination to Website and Shop. When you enable this option, Meta will automatically optimize the destination based on each person's typical behaviors.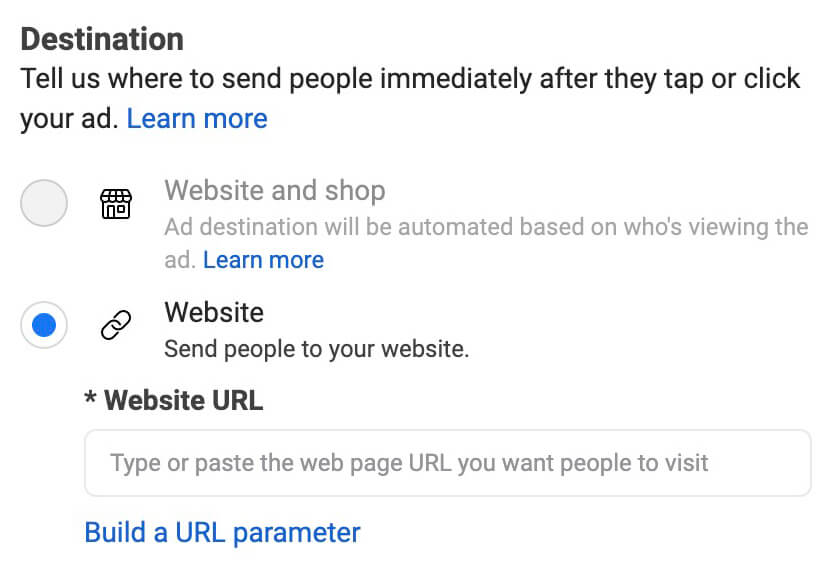 Want to generate more leads when running Facebook ads? The leads objective now allows you to target both Instant Forms and Messenger at the ad set level. When prospects engage with the ad, Meta will determine where they're most likely to engage and then send them to either your native lead form or an automated Messenger chat.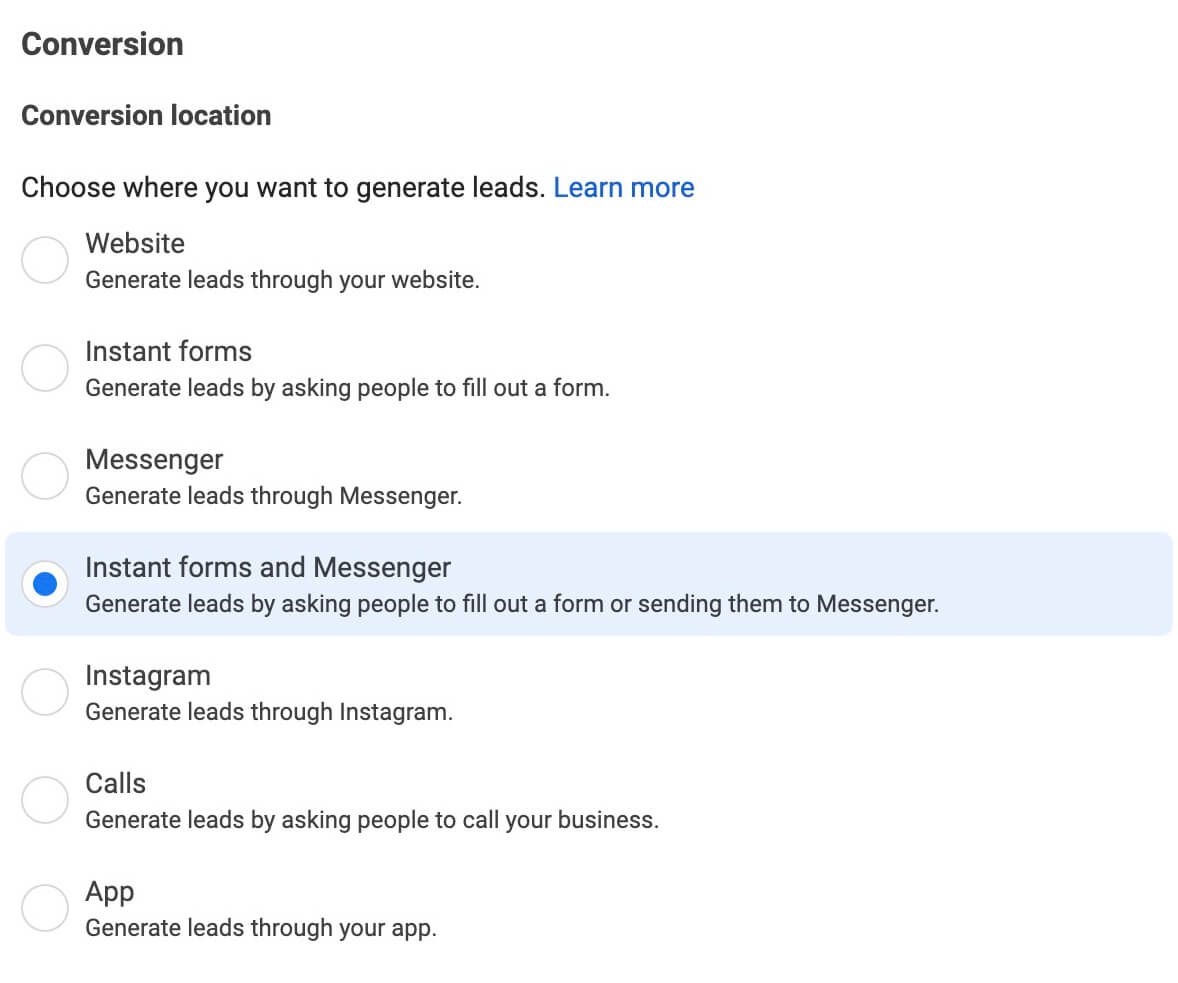 #6: Target In-App Conversions With Facebook Ads
Providing multiple conversion options can certainly help drive more results from your Facebook ads. But if your website or app conversions have continued to decline since Meta implemented third-party tracking changes in response to Apple's App Tracking Transparency Policy, it may be a better idea to rethink your conversion locations.
Rather than using Facebook Ads to send users to your website, consider options for engaging them using Meta tools. For example, you can send upper-funnel prospects to Messenger rather than to an external landing page. For middle-of-funnel prospects, you can use native lead forms to identify high-intent leads.
Once you achieve upper- and middle-of-funnel conversions, you can use these Meta data sources to create retargeting audiences. Then you can build audiences based on messages, lead forms, product catalogs, and other native sources that aren't impacted by the App Tracking Transparency Policy.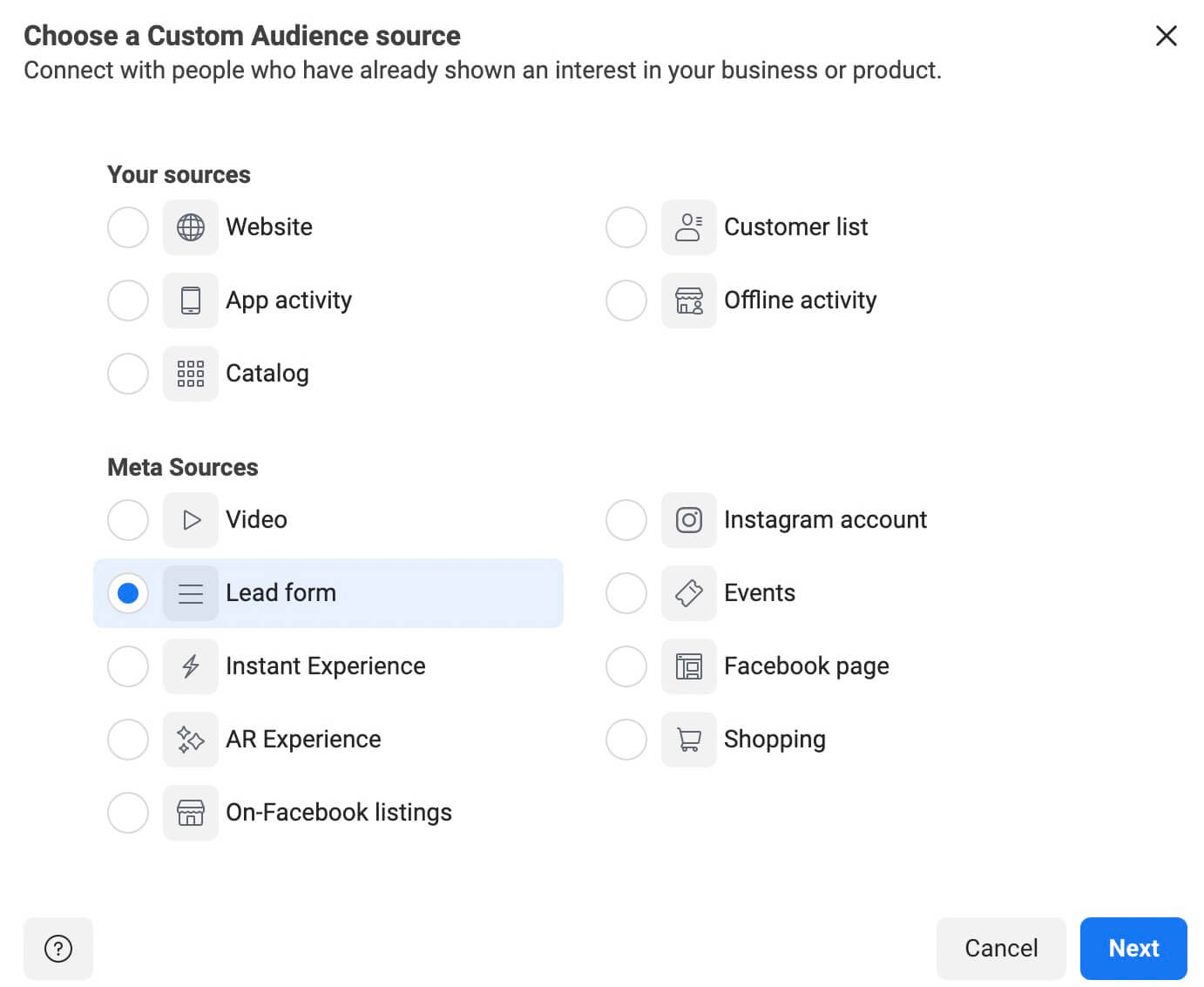 #7: Update Facebook Ads Conversion Tracking
In some cases, it's easy to incorporate in-app conversions into a campaign structure. But when you need to increase conversions on your website or another third-party platform, updating your account's tracking setup can boost conversions by resolving outstanding issues, improving data collection, and setting the stage for increased accuracy.
Do Meta's standard conversion events fall short of defining the outcomes you need to achieve? Set up custom conversions in Events Manager by assigning a category and establishing rules such as a URL, a referring domain, or event parameters. Then configure your pixel's web events and configure the custom conversion's priority.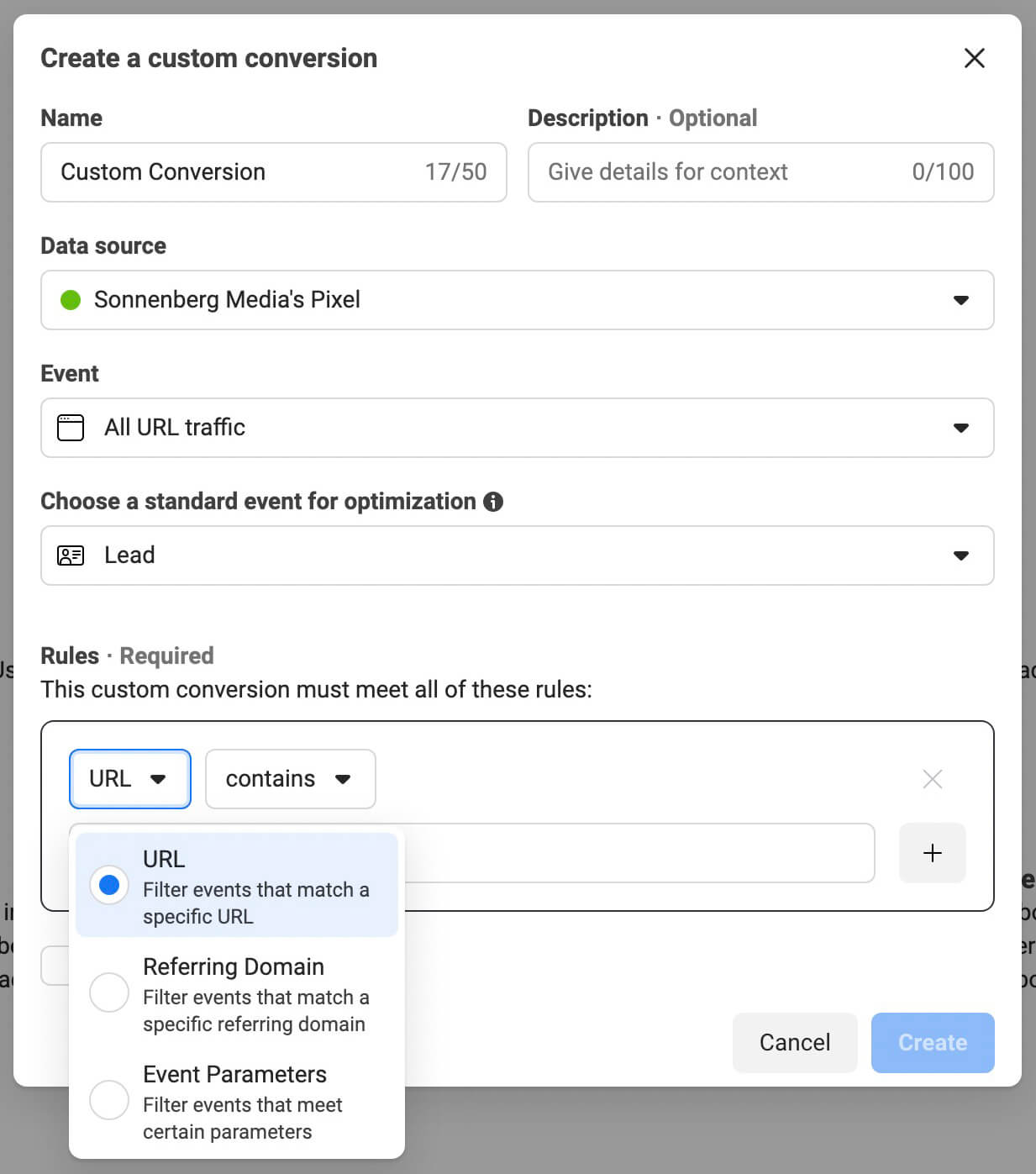 Does your Meta pixel send events from multiple domains? If your eCommerce site automatically generates redirects to subdomains, for example, your pixel may be receiving mixed signals.
To review problems, check your pixel's diagnostics and take steps to manage traffic permissions as necessary.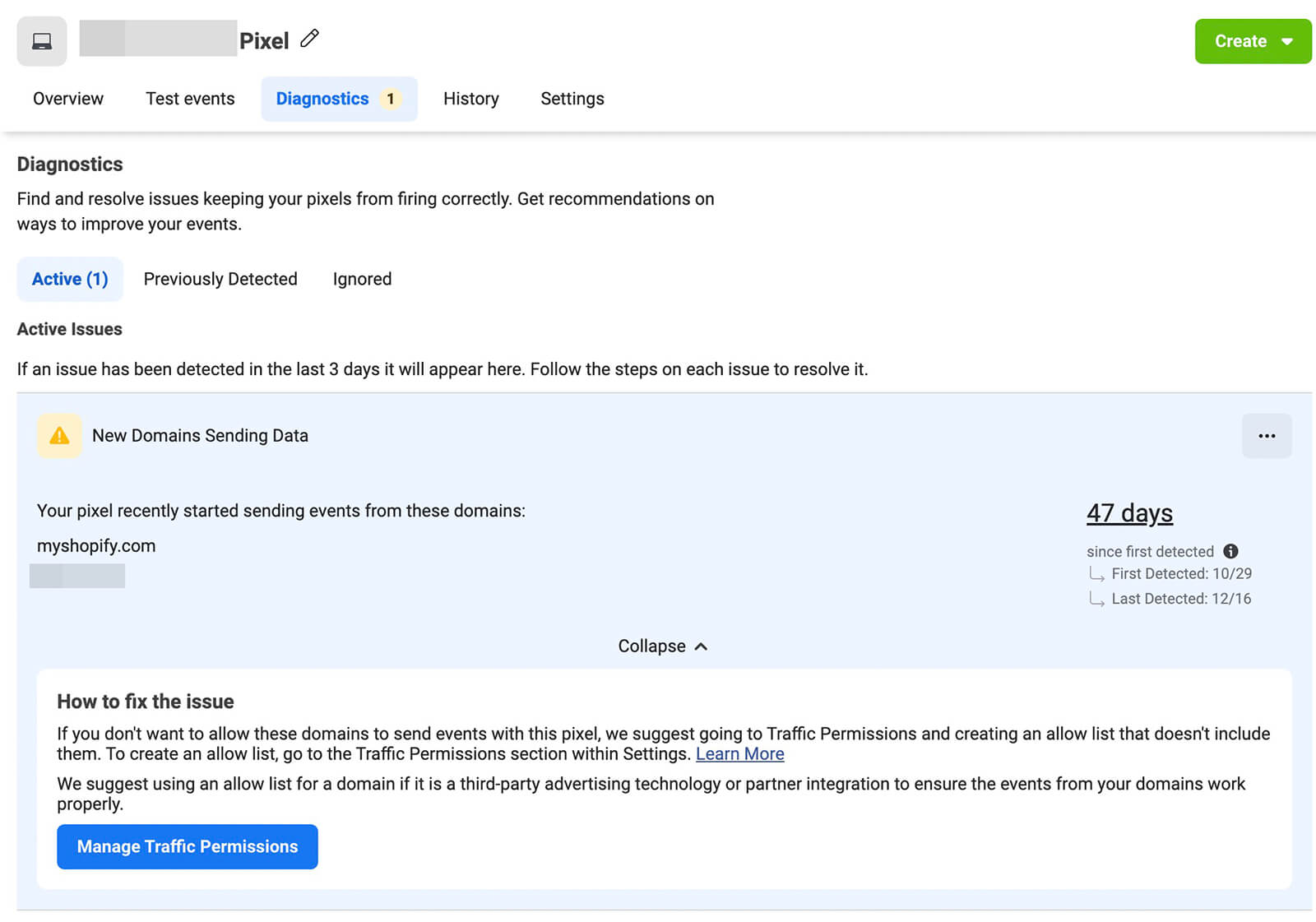 For example, you may need to create an allow list or a block list to manage pixel traffic.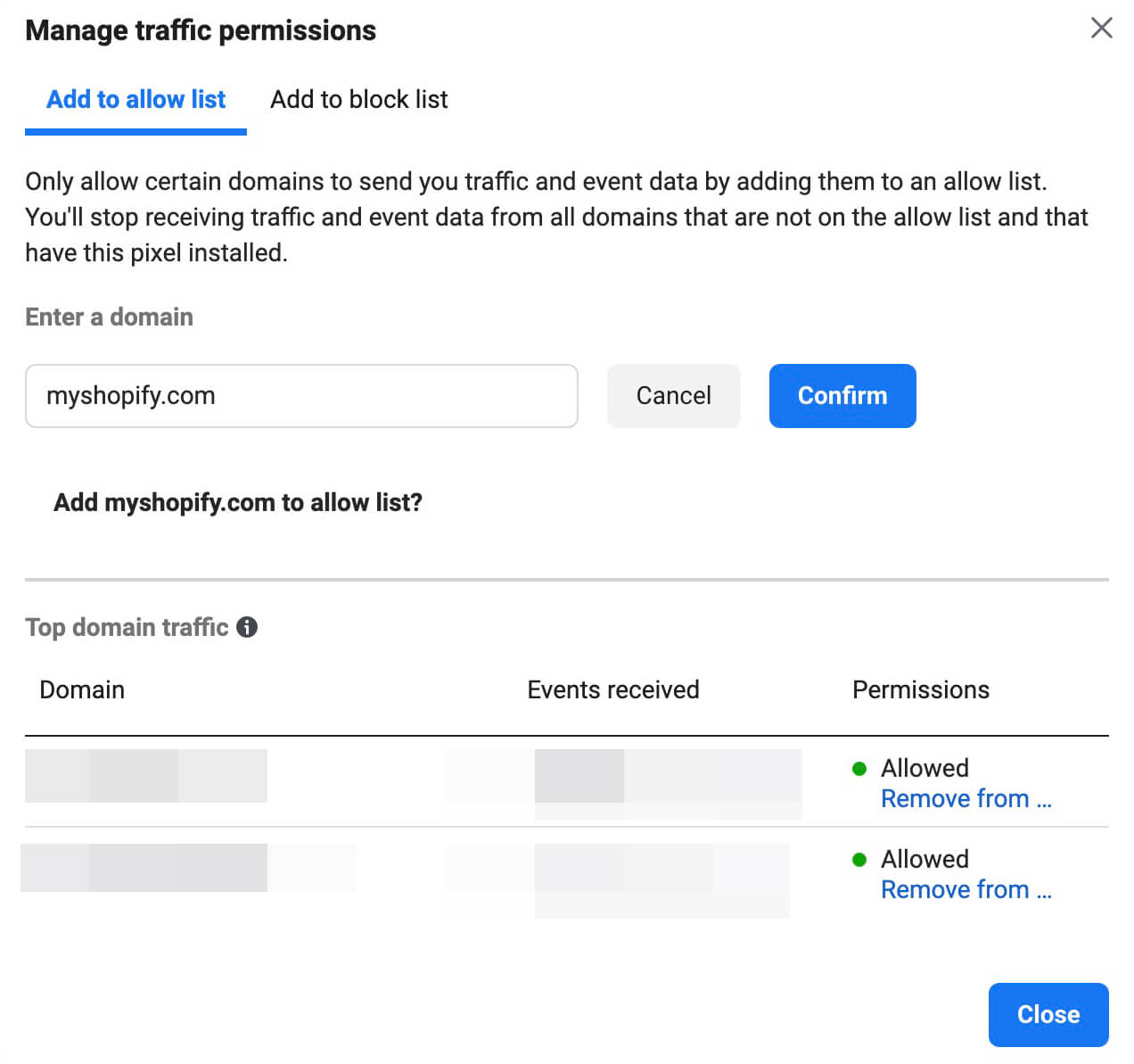 For most businesses using Ads Manager, setting up a Meta pixel is a good first step for conversion tracking. But for greater accuracy, it's important to set up the Conversions API for your account. Set up the Conversions API manually or use one of Meta's partner integrations to configure it via platforms like WordPress or Shopify.
#8: Monitor Upper-Funnel Metrics
No matter which tracking tactics you use, it's critical to look at data that goes beyond the campaign's primary conversion. By adding upper-funnel metrics to your analytics mix, you can get a better overview of campaign performance and identify if and where problems are compromising conversions.
For example, you may be able to improve results from sales-focused Facebook campaigns if you look beyond conversion metrics alone. By reviewing add-to-cart, click-through, and impression metrics, you can seek out drop-off points and find holes in your funnel. High click-through rates followed by low add-to-cart numbers may point to a problem with the offer.

To monitor metrics throughout the funnel, set up custom columns or reports in Ads Manager. Arrange the metrics in order of progression through your funnel so you can identify issues at a glance.
#9: Scale Facebook Ads Automatically With Preset Rules
Once a Facebook ad campaign has hit its stride and begins outperforming key performance indicators (KPIs), you can scale it to generate more conversions. Yet scaling Facebook ad campaigns manually can be tedious and time-consuming since Meta typically recommends increasing ad set budgets at a rate of about 20% per week.
By automating the scaling process, you can save time while growing successful campaigns. To set it up, open your ad account's automated rules and create a new custom rule. Apply the rule to active ad sets and increase the ad budget by 20% once per week. You can set a maximum daily budget cap to avoid going over spend thresholds.
Then choose conditions for scaling based on your KPIs. For example, you may want to scale campaigns under a certain maximum cost per result. Meta automatically adds a minimum number of lifetime impressions to the list of conditions to ensure that the rule only applies to ad sets that have left the learning phase.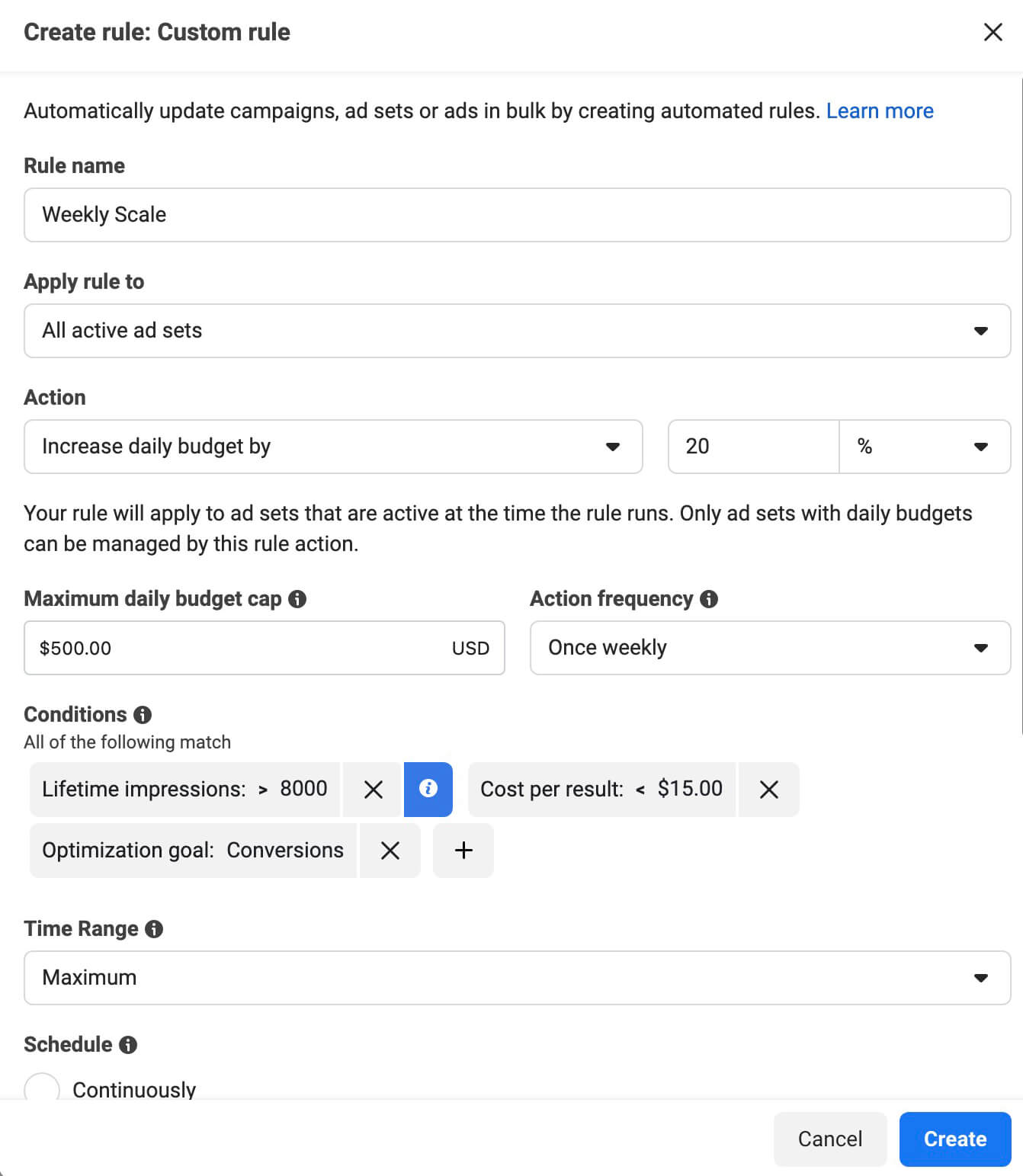 Note that you can use automated rule conditions to apply more granular ad set targeting. For example, you can opt to apply scaling rules to ad sets with conversion-related optimization goals only to avoid scaling upper-funnel campaigns with low costs per result.
#10: Nurture Cross-Channel Touchpoints
As you optimize and scale Facebook ad campaigns, continue to monitor conversion metrics and breakdowns throughout the funnel. Look for touchpoints that are underperforming and identify why they aren't driving the engagement, clicks, or conversions you need to reach the end goal.
Keep in mind that Facebook ad campaigns can absolutely help you reach your marketing goals—occasionally without involvement from other channels. But in most cases, cross-channel touchpoints are necessary to guide prospects to a purchase decision. For example, you might:
Incentivize middle-of-funnel prospects to subscribe to your newsletter so you can send drip campaigns that nurture potential customers as they consider your business.
Install a chatbot on your website to engage interested prospects and answer their questions before they click away.
Run a YouTube advertising campaign that retargets people who responded to your Facebook ads so you can keep your business top of mind and guide prospects to a conversion.
Conclusion
From conversion configurations to audience targeting to creative optimizations, advertisers have a long list of options for scaling and improving Facebook ad campaigns. With these hacks for Facebook ads, your marketing team can improve conversion rates, scale successful campaigns, and ultimately get more from your Facebook ads.
---
Stay Up-to-Date: Get New Marketing Articles Delivered to You!
Don't miss out on upcoming social media marketing insights and strategies! Sign up to receive notifications when we publish new articles on Social Media Examiner. Our expertly crafted content will help you stay ahead of the curve and drive results for your business. Click the link below to sign up now and receive our annual report!
Get Your FREE Course: Web3 for Beginners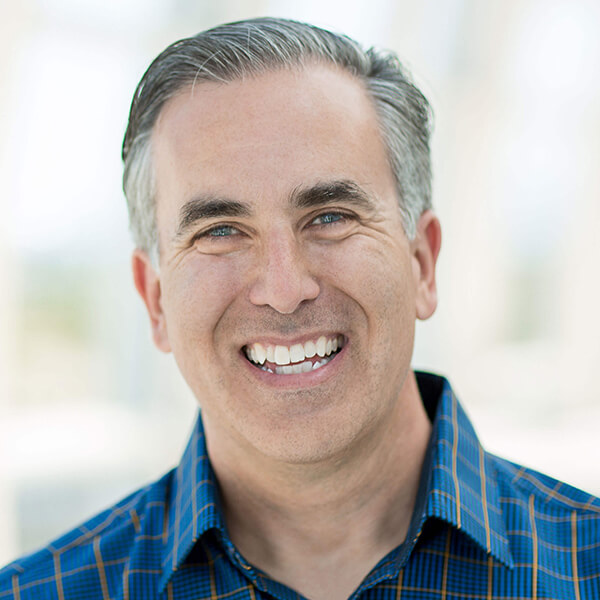 Curious about Web3, but don't know where to start or who to trust?

Introducing Web3 for Beginners, a course taught by Michael Stelzner, the founder of Social Media Examiner.

Learn the basics of Web3 and apply it to your business with this FREE comprehensive course.
CLICK HERE TO GET FREE ACCESS