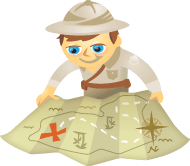 If you look at most Twitter users' Favorites, this feature is often completely empty or seldom used. Many people simply don't know the power of this tiny tool! There are so many creative and useful ways to get mileage out of selecting tweets to favorite (others' and your own).
With the constant stream (river!) of information rushing by on Twitter, here are five fun ways to capture your favorite tweets and have a way to archive/refer back to them.
First, let's make sure you know how to favorite tweets, what types of tweets to favorite, and where to find your Favorites URL/RSS Feed: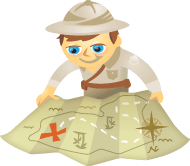 Whether you attend events via Facebook and/or you host your own, this post should interest you. The Facebook Events application is one of the most powerful tools on the platform and there is a fine art to using it effectively.
When setting up the event as an organizer, I highly recommend you leave all the default settings the way they are – that is, allow guests to invite others, upload photos, write on the wall, etc. The reason is that every one of these activities creates news items that go out into the feeds of those individuals and their friends. This is great viral visibility for you and for them. Here is an example of all options you want to check: