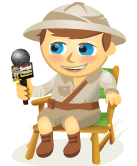 **UPDATE: We have announced our two winners. The winner of the comment/blog portion of the contest, receiving one ticket to the BlogWorld Expo  is Denise Skinner, read her comment here. The winner of the Twitter contest is Margie Arnett. Thanks to everyone who participated in the event. We hope to see many of you at BlogWorld!**
Want to win a free ticket to BlogWorld & New Media Expo 2011 in Los Angeles?
The entire Social Media Examiner team will be there!  Keep reading to learn two ways you can win a full-access pass to this mega-social media conference.
What Is BlogWorld?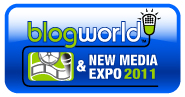 The best way to learn about BlogWorld is directly from one of its co-founders.
In this video, Michael Stelzner interviews Rick Calvert, CEO and co-founder of BlogWorld during their 2010 event.
.
BlogWorld & New Media Expo is the largest conference, tradeshow and media event dedicated to blogging, podcasting, social media, social networking, online video, music, Internet TV and radio. With more than 120 educational sessions, this is THE event to attend for blogging and social media knowledge.
How Can You Win Tickets?
We are giving away two free tickets to BlogWorld's largest event ever, valued at $1297 each!
Social Media Marketing Workshops (Online Training)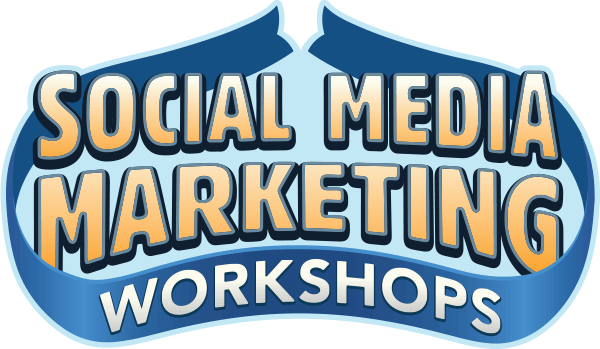 Want to improve your paid and organic marketing on Instagram, Facebook, YouTube, or LinkedIn—and secure your future? Get ready to be coached by 14 of the world's best social marketing pros in the most comprehensive social marketing training we've ever offered. You'll receive step-by-step live instruction so you can increase your reach, create amazing engagement, and sell more with social media. Become the marketing hero for your company and clients as you implement strategies that get proven results. This is a live online training event from your friends at Social Media Examiner.
JOIN EVENT NOW!
Two ways to win: There are two tickets up for grabs and two ways to win:

#1: Twitter entry
Simply click the button on the right or tweet what you see below for a chance to win one ticket:
I want to win a ticket to BlogWorld & New Media Expo LA http://bit.ly/smebwe (via: @smexaminer) #winBWELA
You can tweet up to two times per day. Each tweet is an entry to win. We'll randomly draw the winner of a free ticket. All tweets must have the #winBWELA hashtag included.
#2: Written entry
Simply write why we should award you a free ticket in the comments box below (scroll down).
The judges (Mike Stelzner, founder of Social Media Examiner and Dave Cynkin, co-founder of BlogWorld) will select the winning entry. Their decisions are subjective and final.
What you need to know:
You can enter to win either or both prizes.
Tweets must contain #winBWELA.
The deadline to enter is Friday, September 9, and the winner will be announced shortly thereafter ON THIS PAGE.
If you've already purchased a ticket, no worries. If you win, BlogWorld will either give you a full refund or you can give your spare ticket to someone you really like who wants to come with you!
Winners must arrange their own travel and lodging.
No purchase is necessary to win.
We look forward to seeing your comments and tweets. Good luck!