Exploring the benefits of a decentralized autonomous organization (DAO)? Looking for real business applications you can model?
In this article, you'll discover how and why to use DAOs to build a variety of Web3-based entities.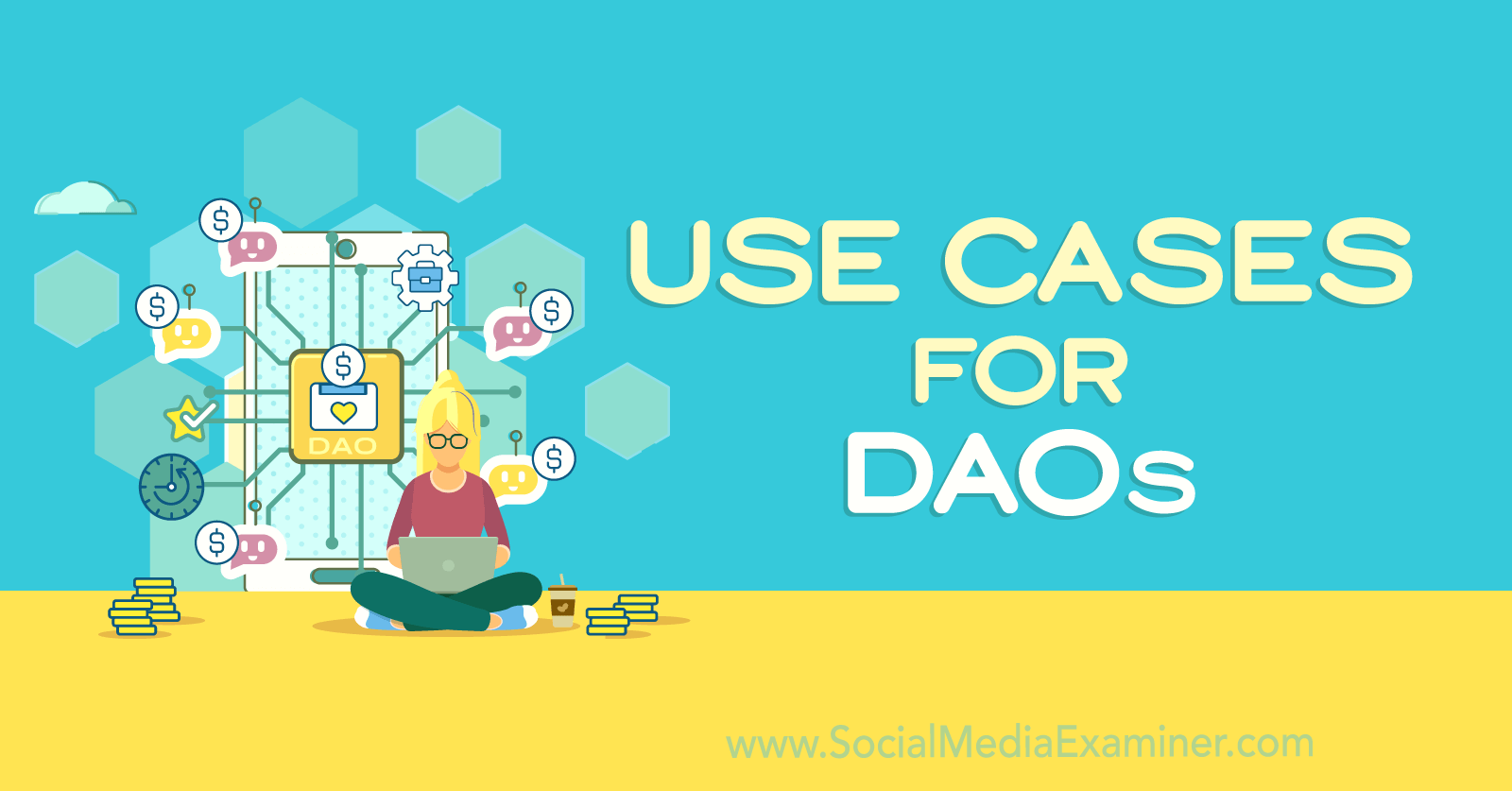 What Is a DAO?
DAOs are an evolving form of community that integrates with Web3.
Typically, DAOs serve as a central gathering point for like-minded people to come together to determine the course of a project, pool and spend money, or achieve a common goal.
A major distinction that differentiates DAOs from their Web2 counterparts is the way community business is documented.
Because DAOs are built on the blockchain, a record of all activity within the DAO, such as expenditures, is transparently documented and publicly available on the blockchain.
While DAOs may seem out of reach for everyday business ventures, companies like Upstream are leveling this particular playing field.
In much the same way that WordPress and Shopify made custom web development accessible to small business owners, Upstream's user-friendly interface lets people create a fully functional DAO without having to interact directly with the code that powers smart contracts.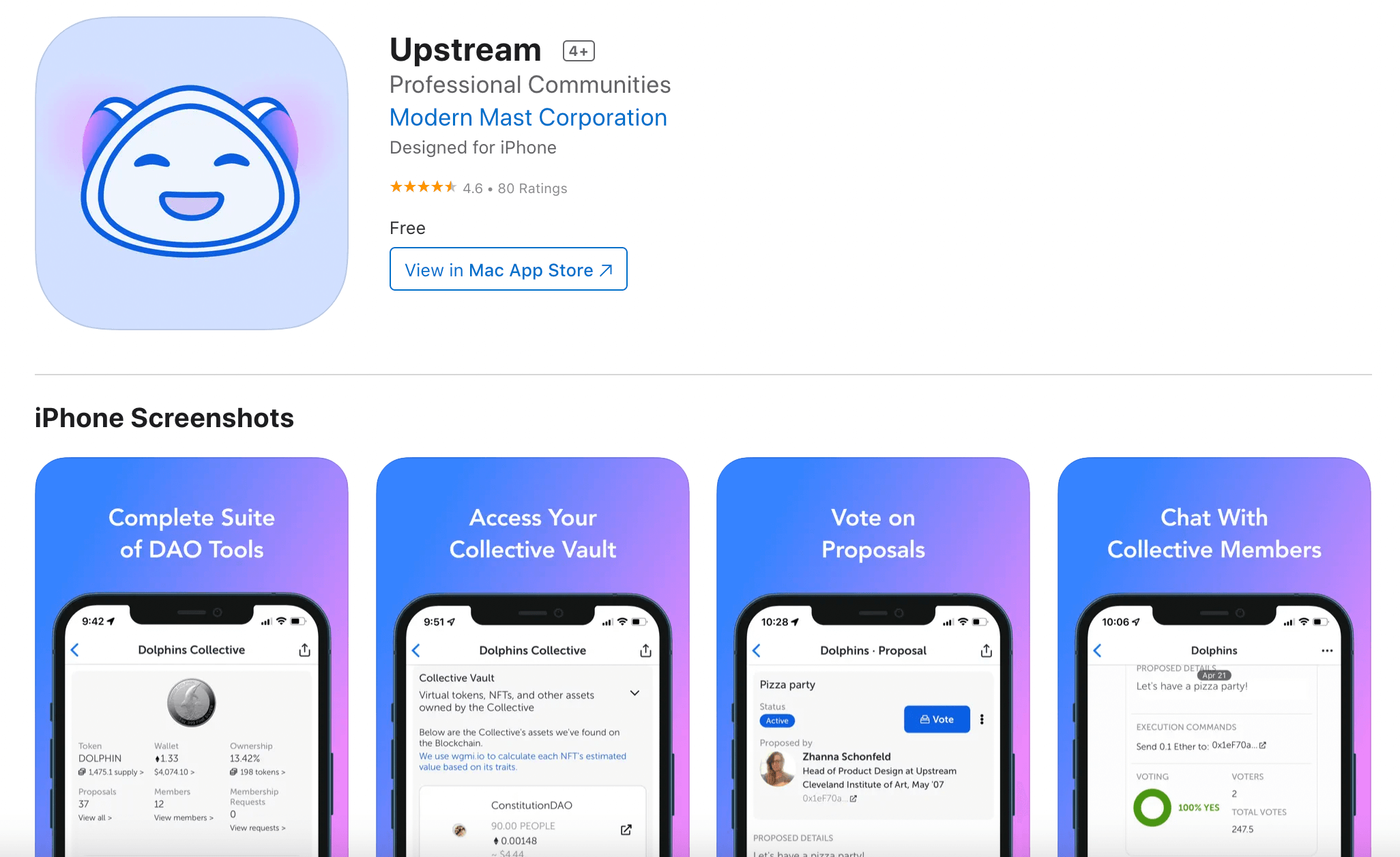 The Advantage of Using a DAO for Business Ventures
In traditional business models, people who invest financially in a venture typically have to wait for the business to reach liquidity to sell their shares and recoup their investment.
Because DAO members own their stake in the community outright via a token, they can exit the venture at any time by selling that token to recoup their investment.
People may be more likely to invest in a venture if they know a reasonable exit strategy exists.
Does a DOA Make Sense for Your Business?
Whether a DAO is the right management mechanism for your business depends on what you're trying to achieve.
Right now, a DAO doesn't make sense for every business but there are four interesting and valid use cases right now.
#1: DAO Use Case: The Investment Club
In this first use case, a group of people forms a DAO to invest pooled money into the purchase of an asset or assets.
While the asset(s) can be physical, this type of DAO works best with digital assets such as non-fungible tokens (NFTs). Because NFTs are documented on the blockchain, these assets can be managed within the DAO itself.
For example, you and four friends could form a DAO, pool an equal amount of money, and vote to invest by purchasing a Bored Ape NFT. Each of you owns 20% of that asset. If and when the NFT skyrockets in value, your DAO could vote to sell the NFT. Each person would receive 20% of the funds from the sale of the NFT, then go and file their own taxes.
As of October 2022, a DAO doesn't qualify as a legal entity such as a corporation or business. To provide a mechanism for distribution or conflict resolution between members of the investment club, you can create a legal entity such as an LLC to "wrap" the DAO.
How does this come into play?
Using this same scenario, imagine that four of you vote in favor of the Bored Ape NFT purchase and one of you votes against. The majority rules and your DAO buys the NFT.
Imagine the value of the NFT tanks and the person who voted against the investment decides to sue the other four members.
Without the LLC wrapping the DAO, the investment club is defined and treated as a general partnership; therefore, any conflicts are addressed as such. The unhappy investor can go after the other investors' personal assets rather than the entity's assets.
While establishing an LLC to wrap your DAO isn't currently required, it can can establish your DAO governance agreement, as well as outline how any potential legal conflicts will be resolved before they arise.
#2: DAO Use Case: The NFT Project DAO
In this second DAO use case, the DAO launches an NFT collection. Community funds derived from the sale of those NFTs are spent on varying initiatives.
NFTs act as a gating mechanism so only people who buy and hold one of the collection's NFTs can access the community. Depending on how the smart contract and operating agreement are set up, token holders can also have voting power to guide how community funds are spent.
Community funds can be directed toward initiatives from people outside the community or member initiatives.
For example, any member of the Illuminati Association DAO can submit a proposal for funding to the DAO council. The council reviews the proposal to ensure the initiative doesn't go against the DAO's mission, and then brings the proposal before the wider community for a vote.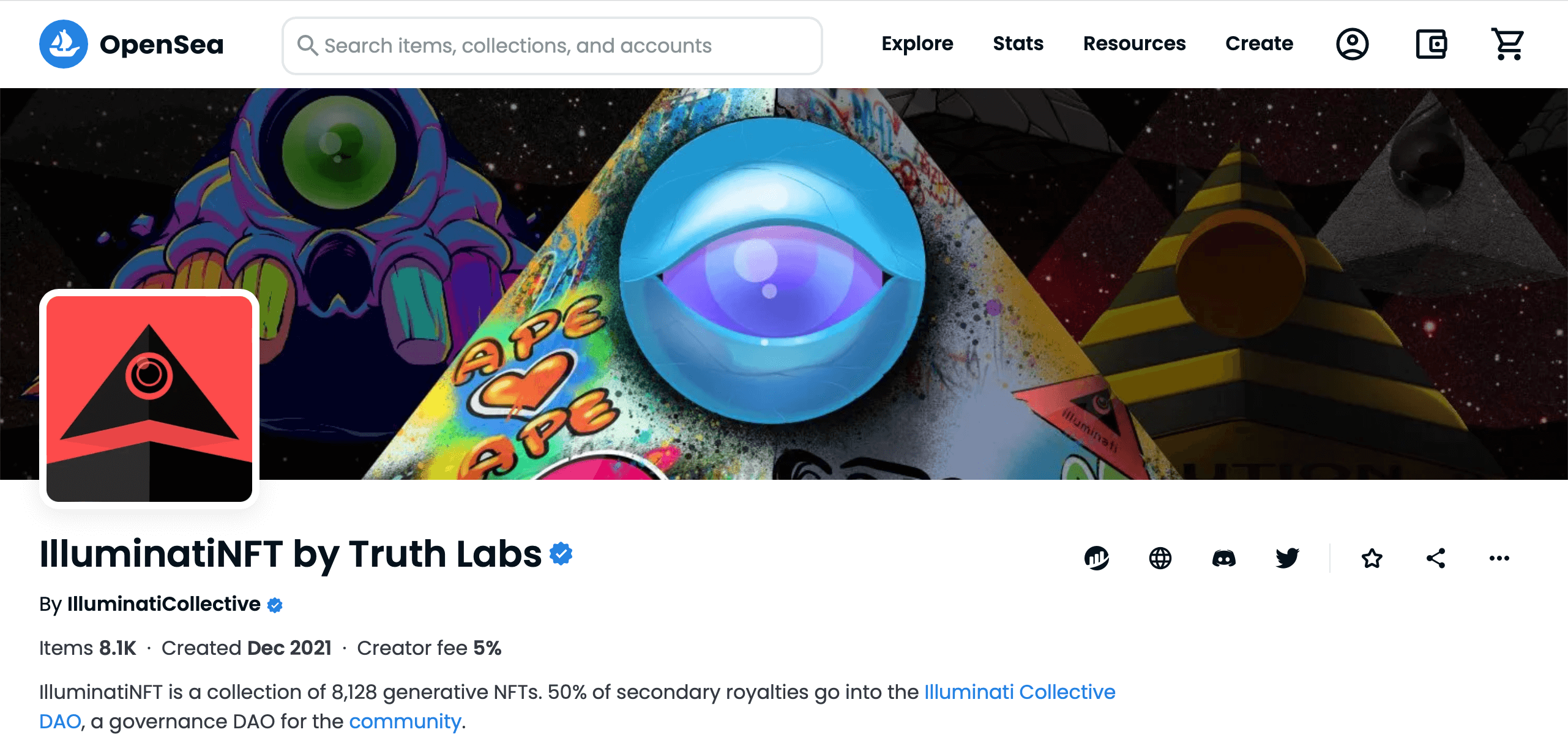 Pro Tip: DAO structures vary, as do methods for submitting proposals. Look for the rules and procedures in the operating agreements.
#3: DAO Use Case: The Single-Purpose DAO
As the name implies, this type of DAO community pools its money to achieve a single, stated purpose—typically to purchase one item. After the purchase, the community's virtual experiences, physical events, and merchandise revolve around that one item.
The most famous example of a single-purpose DAO to date is the ConstitutionDAO, under which thousands of people came together and invested their money in an effort to purchase a copy of the U.S. Constitution at auction.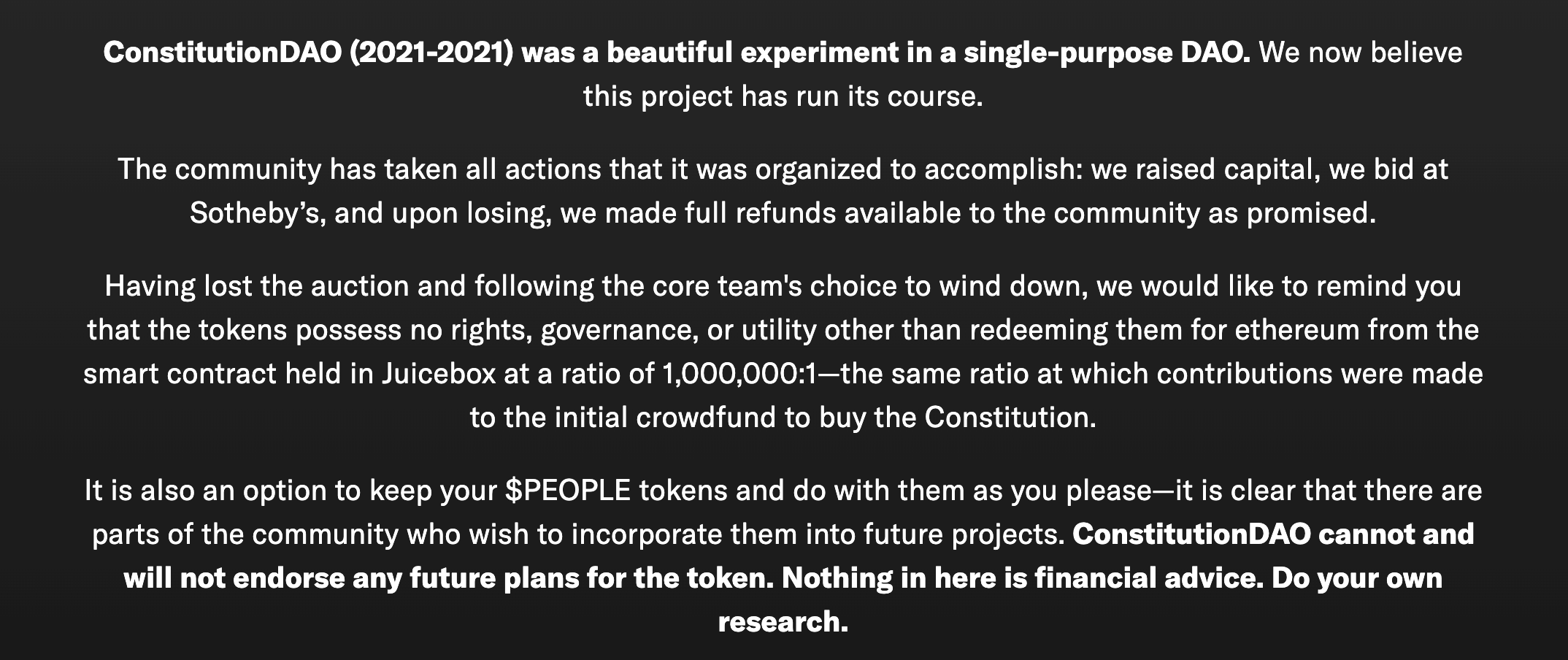 #4: DAO Use Case: The Security Vault DAO
One of the big fears of Web3 and NFT enthusiasts is losing their tokens and cryptocurrency by clicking on a bad link or connecting their wallet to a bad site.
DAO communities use multi-signature wallets that require signatures from multiple members to conduct transactions.
But you don't need multiple people to take advantage of this security technology. To protect your individual cryptocurrencies and tokens, you can set up a vault DAO for yourself by connecting your multiple wallets.
Other Notes From This Episode
Where to subscribe: Apple Podcast | Google Podcasts | Spotify | Amazon Music | RSS
✋🏽 If you enjoyed this episode of the Crypto Business podcast, please head over to Apple Podcasts, leave a rating, write a review, and subscribe.
Disclaimer: The information provided on this website is provided solely for educational purposes and does not constitute any advice, including but not limited to, investment advice, trading advice or financial advice, and you should not treat any of the website's content as such. Social Media Examiner recommends that you independently research any information contained on this Website and that you speak with an investment professional before making any decision to purchase, trade, hold or sell cryptocurrency. Nothing herein should be treated as a recommendation to buy, sell or hold cryptocurrency. Social Media Examiner cannot guarantee the accuracy of any information listed on the website and is not responsible for any missing or wrong information. All information is provided as is and should be used at your own risk. Social Media Examiner disclaims all responsibility and liability for your use of any information found on the website.