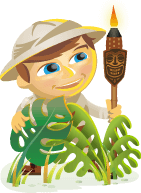 Are you wondering where the future of business is heading?
Do you want to know how shared consumer experiences are impacting business?
To learn about where the business world is headed and what you need to know, I interview Brian Solis for this episode of the Social Media Marketing podcast.
More About This Show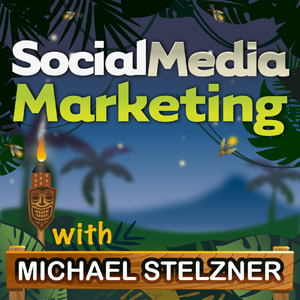 The Social Media Marketing podcast is a show from Social Media Examiner.
It's designed to help busy marketers and business owners discover what works with social media marketing.
The show format is on-demand talk radio (also known as podcasting).
In this episode, I interview Brian Solis, digital analyst at the Altimeter Group and author of multiple books, including Engage and The End of Business as Usual. His latest book is What's the Future of Business?
Brian shares the ideas behind his new book and how the changing social landscape is impacting business.
You'll learn about the "four moments of truth" and what steps as a marketer you need to take to prepare for the coming changes.
Share your feedback, read the show notes and get the links mentioned in this episode below!
Listen Now
Where to subscribe: Apple Podcast | Google Podcasts | Spotify | RSS
Here are some of the things you'll discover in this show:
The Future of Business
What prompted you to write a book called What's the Future of Business?
The last book Brian wrote was called The End of Business as Usual and when he thought about what was next in terms of the future of business, he realized that the natural progression would be a book that actually tells us what the future is and what we need to do about it.
Business can no longer operate as it had been because things are different now.
The subtitle of the book is "Changing the Way Businesses Create Experiences." Customers have become increasingly connected and informed, no longer relying as much on traditional sources such as Google or websites. Now when they begin a discovery process or look to make an informed decision, they are using networks, friends and apps for help or direction.
It's the shared experiences that define what they do next. You'll find out why these moments are critical to businesses.
The book explores what these four moments of truth are, what they look like and how businesses need to activate them.
Below in chronological order are the four moments of truth.
Zero moment of truth
First moment of truth
Second moment of truth
Ultimate moment of truth
You'll discover what they mean to businesses in this podcast.
As a business, you have to look at the people who are sharing their experiences about your business, product or service and why you should intentionally design those experiences.
You'll hear how Procter and Gamble created a division around the first moment of truth and why your business would benefit from having that type of person or group in each division that handles each moment of truth.
Listen to the show to hear what happens when customer experiences go into blog posts, tweets, status updates, YouTube videos and become the collective consciousness. 
How the social landscape has made an impact on businesses
Brian explains how advertisers and marketers have known about these moments of truth for a long time. The first and second moment of truth especially. People are thinking this way because Google made a tremendous push around the zero moment of truth. There is a lot of journey-mapping going on right now.
When it comes to writing, Brian normally takes an academic approach, but this time he didn't. He made the book an experience in itself, so it could be a proof point to show the reader what he is talking about.
Brian worked with the guys at Mekanism to reimagine what a book experience could be. It's a visually rich book. It simplifies a complex subject to the point where you know what to do.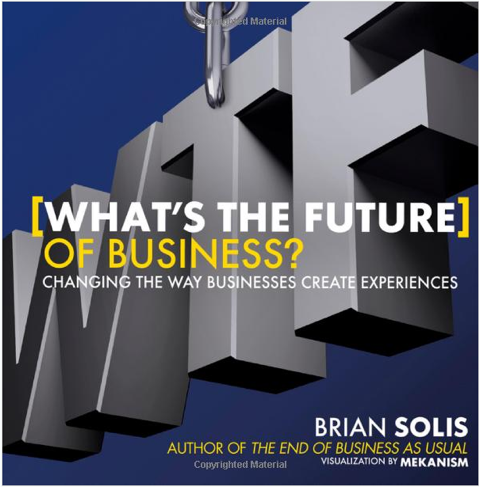 Many businesses today are using social media in very experimental ways and not necessarily defining what the experience is. They are still triggering engagement and trying to get views, impressions, clicks and build up communities.
Brian explains how he carried out research with Charlene Li at Altimeter Group, where they looked at social media strategies disconnected from real-world business objectives. You'll find out why it's a problem, although some businesses are maturing over time to better align social with business objectives.
The idea behind the book was to try to introduce the idea that if you take a step back and realize that conversations are going to happen with or without you, then you could ultimately decide what people think, experience and share. You can start to get in front of these conversations.
Brian shares how these intentions are behind the success of companies such as Virgin America and Nordstrom.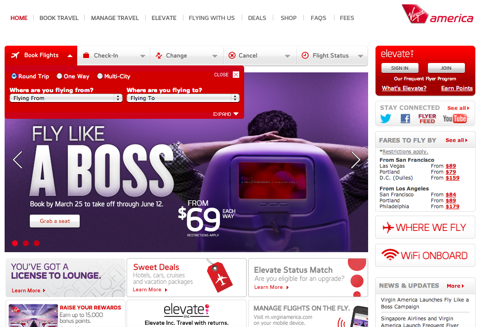 You'll hear how shared experiences are influencing what people decide and Brian feels like it's just the beginning. Brands are going to become more intentional about what they want people to encounter at each moment of truth.
Some businesses have started to introduce the Instagram moment. Brian gives examples of two businesses that are using Instagram very well.
As a business, you need to create these moments and not just rely on the existing design or what the experience is today. You have to create something that people want to be a part of. Over time, Brian believes it's going to affect everything.
You'll hear Brian share how Kodak moments have become Instagram or Facebook moments and why Disney is one of the best examples in terms of creating experiences behind the scenes.
In a social and connected world, what you see and do and what you tell people becomes the very thing that influences people who are looking for information.
Listen to the show to find out if these experiences are intentional for people to share on social media.
What is Generation C and why are they important?
Brian has studied the different generations, from Gen X to Matures and Boomers, to Millennials and Gen Z. The one thing that he has noticed, especially when you get to Gen Y and Gen Z, is the start of the digital first mentality. When we are making decisions, we have a lot of life experiences that bring us from analog to digital.
You'll hear how these different generations are digital first and how the older generation is also living the digital lifestyle.
Data shows that behaviors start to look similar in the decision-making process. Brian believes that we have to look at the people who live this digital lifestyle. If people in their 20s, 30s and 40s are exhibiting the same behavior when it comes to making a decision about what to buy, then you can't segment your marketing by generation. You have to segment it by behavior. It becomes the idea of psychographics, instead of demographics.
People who live this connected lifestyle become one bigger group than just the age group. They become a group affiliated by common interests and behavior. That's Gen C, where the "C" stands for "connected."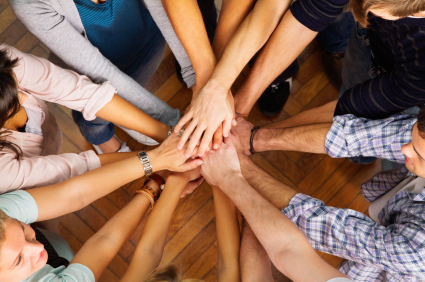 It includes multiple spans of traditional generations. In Brian's opinion, Generation C is the biggest demographic that represents the future of everything. Digital and human nature have become one.
Listen to the show to discover how as a marketer you can target Generation C and why journey-mapping is a proven process.
Actionable steps businesses should start taking now to prepare for the coming changes
Brian talks about how new data and reports show what customers will expect of businesses when it comes to technology.
You'll discover what your social media team needs to be doing when it comes to experiences that people are sharing about you and your competitors. You might find what they are actually sharing and doing is not at all what's driving your strategy today.
The greatest gift you get is the idea of insight and empathy. You start to feel what people are feeling.
Listen to the show to find out why the title of Brian's book, What's the Future of Business?, is actually the answer, not the question.
This Week's Social Media Question
Daniel Glickman from PowToon asked, "We have a Facebook account which is active and growing fast but has a few spam issues. Every now and then somebody posts something on our Facebook page that is inappropriate. We don't want to limit our users, but we want to know if there is a way to deal with this to prevent it from happening, or do we have to manually delete them as we do now?"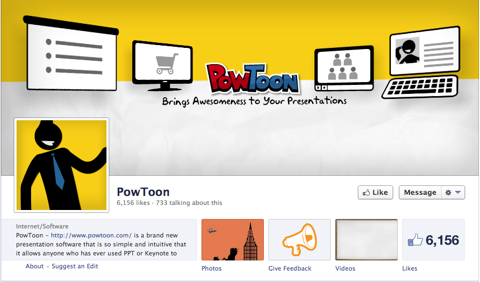 Daniel, in any medium you are going to get spam. Here's how we deal with it at Social Media Examiner.
You need to go to your Facebook Page, and under the Edit Page drop-down menu, click on the Activity Log. This shows you in reverse chronological order all of the comments that have been put on your wall. You'll probably find some spam, even in some places you didn't realize.
The best thing to do when you find spam—rather than simply delete it—is to hover your mouse over the pencil icon on the right and you'll see options to Hide from Page, Delete and Report/Mark as Spam.

I think the best option for you is not to select Delete or Hide from Page; instead, check Report/Mark as Spam. When you select this option, it will actually report it as spam so Facebook is aware of this person.
When other people do this, it will ultimately result in limiting that person's ability to post on your and other people's Pages.
In addition to this, you should ban this person from your Page. When you opt to ban someone, that person with that user ID will never be able to comment on your Page again.

Call in and leave your social media–related questions for us and we may include them in a future show.
Listen to the show to learn more and let us know how this works for you.
Other Show Mentions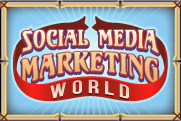 Social Media Marketing World is Social Media Examiner's latest mega-conference—taking place at the waterfront San Diego Marriott Marquis & Marina in San Diego, California on April 7-9, 2013.
As you'd expect, Social Media Examiner recruited the biggest and best names in the world of social media marketing for this conference. Only the best for you! Be sure to check it out.
We are only 1 week away from this event and I can't wait to meet many of you listeners in person.
Key takeaways mentioned in this episode:
Ways to subscribe to the Social Media Marketing podcast:

What do you think? What are your thoughts on the future of business? Please leave your comments below.