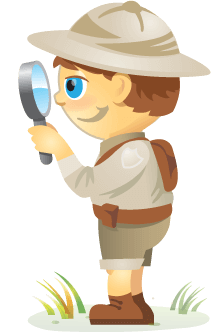 Have you asked this question: Is the time I invest with social media really worth it?  Whether you're new or an old hat with social media, chances are you've wondered if the time commitment is really worth the return on investment (ROI).
Make no mistake about it:  a true investment of time and resources is necessary to see significant social media marketing success.
But the real question is, "Just HOW MUCH time is needed to see solid success?"
This question was recently answered in the new study, 2010 Social Media Marketing Industry Report, authored by Michael Stelzner.  Based on the report findings, ROI is top of mind for most marketers using social media.
Top Social Media Questions Marketers Want Answered
According to the data, the number-one question marketers most want answered is how to track social media ROI.  A sampling of questions includes:
How can I tell a convincing story to management about the ROI for social media marketing?
What are the key metrics to follow for measuring ROI in terms of customer satisfaction, revenues and brand loyalty?
How effective is social media versus the resources needed to maintain the effort?
Are there any industry benchmarks that track the impact of social media marketing?
In the 2009 study, the number-one question from marketers was related to social media tactics, followed by ROI.  Now tactics have moved down considerably and the ROI question has moved up.  One reason for this could be that social media is maturing and more people have started using the tools and tactics.  Now they want to know if the long-term payoff for their time and resources is really there.
Time Versus Return for Social Media Marketing
When looking at ROI, you also have to look closely at just how much time you're investing.  Unlike some other traditional forms of marketing, when it comes to social media, your investment is more time than money.
The industry report results shed some light on the amount of time marketers are really spending on social media marketing.
Out of the 1900 marketers' responses, almost all were using social media for marketing purposes and the majority of these marketers were fairly new in the social media area.
91% of respondents indicated they were employing social media for marketing purposes.
65% of marketers have either just started or have been using social media for only a few months.
When drilling down to the actual hours spent using social media tools, the largest group was in the 1 to 5 hours per week range.  Of that group, 43% are spending 4 to 5 hours each week on social media activities. A significant 56% of marketers are using social media for 6 hours or more each week and 30% for 11 or more hours weekly.  It's interesting to note that 12.5% of marketers spend more than 20 hours each week on social media.
Social Media Marketing Society (Ongoing Online Training)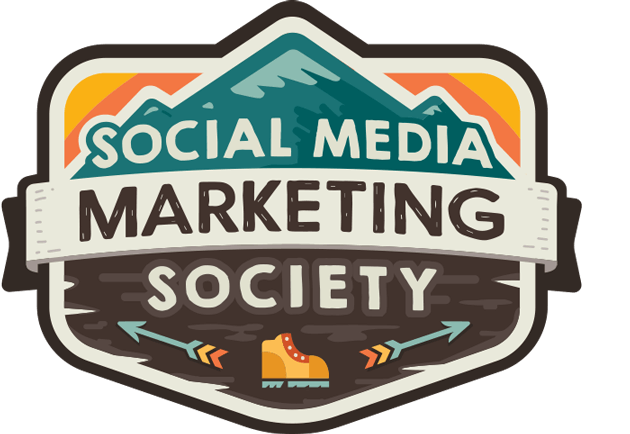 Want to gain marketing confidence and accelerate your career? Try the Society to discover new marketing ideas, improve your results, get support, and become indispensable. Join us for ongoing training, insight from pros, and a community of supportive marketers who understand you.
START YOUR TRIAL MEMBERSHIP
This chart shows the overall breakdown of marketers' time spent using social sites.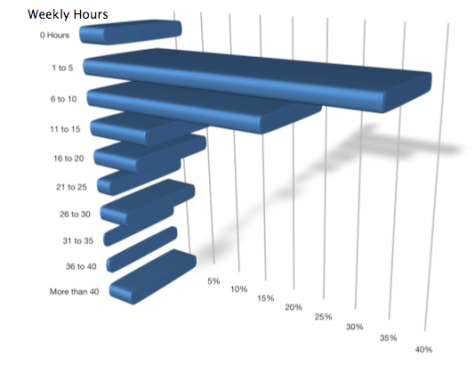 Put Google Analytics to Work for Your Business (Online Training)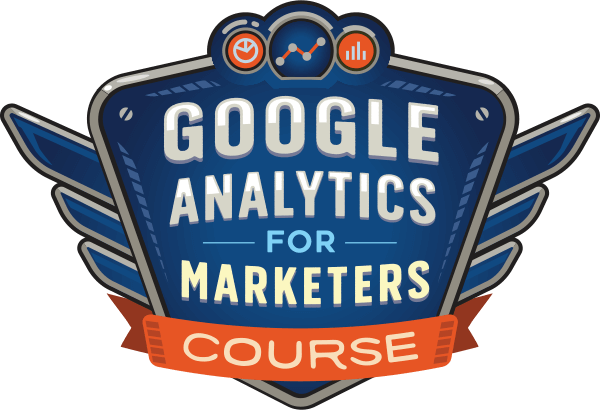 Ever thought, "there's got to be a better way" when it comes to tracking your marketing activities? Are you forced to make decisions based on limited data? With the right training, you can use Google Analytics to measure all of your marketing efforts with certainty.
You'll stop the leaks in your ad spending, justify your marketing spend, gain the confidence you need to make better marketing decisions, and know what's working at every step of the customer journey. Let the world's leading analytics pro show you the way. Check out our new Google Analytics for Marketers course from your friends at Social Media Examiner.
CLICK TO LEARN MORE: ANALYTICS TRAINING
But even more interesting than the time spent on social media marketing, the report also showed a correlation between the amount of user experience and the time spent using social media tools. The median weekly time commitment for beginners was 1 hour versus 10 hours for those doing this for a few months or longer. Because 65% of respondents indicated they were newbies or just a few months in, much of their time spent on social sites could be more trial and error than solid strategy. Perhaps the difference in time spent using social tools is because the marketers who have the most experience also have more well-defined social media strategies, allowing them a clear plan of action on the social sites.
Just like with anything else, experience is golden.  The more user experience one has with social media marketing, the more valuable every minute spent on social media sites becomes.  The time spent on social sites is not as important as the actual results.  What we really should be looking at is what kind of results are you getting for that 1 hour, 4 hours, even 12 hours per week?
Top Benefits of Social Media
When the respondents were asked about the benefits they've received from social media marketing, there were some clear winners that stood out above the rest.  When looking at ROI on social media marketing, money in the bank can't be your only indicator of success.  Increased traffic, lead generation and happy, connected customers all are factors in deciding which social media strategies are working best for your business.
According to the survey, the number-one benefit of social media marketing is greater exposure (85%).  Improving traffic and building new partnerships followed next.  More than half of marketers indicated a rise in search engine rankings was a benefit of social media marketing.  The report states, "As search engine rankings improve, so will business exposure, lead generation efforts and a reduction in overall marketing expenses.  More than half of marketers found social media generated qualified leads."
This chart shows how respondents viewed the benefits of social media marketing.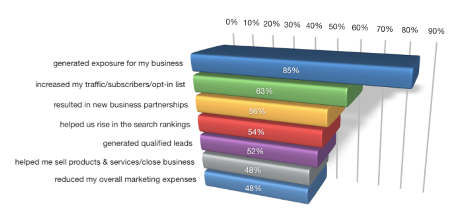 Outsourcing Social Media
Because time and ROI are such a central focus for many marketers, it was surprising to see that very few were outsourcing their social media efforts.  According to the report, some factors may be that social media outsourcing is fairly new and the majority of respondents were new to social media, perhaps yet unaware of what they should and should not be outsourcing.
The chart below shows how the majority of marketers are not outsourcing their social media activity.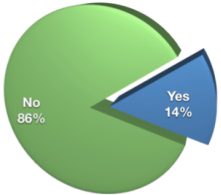 Where we're seeing the outsourcing trend is in the larger organizations.  According to the report, "the larger the organization, the more likely outsourcing is taking place.  For example, 25.7% of large businesses and 25% of mid-sized businesses are currently outsourcing, compared to only 10.6% of sole proprietors."  Like many marketing trends, what starts with the "big guys" tends to make its way to the smaller businesses—therefore, we may be seeing more outsourcing overall in the coming year.
Check out the full report here.
Now it's your turn!  Do you feel your time using social media marketing is worth the return? Does your own experience match up with the results? Share here—we want to hear from you!