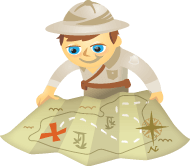 Do you have customers seeking support via social media?
Are people talking about your company online?
Many companies simply can't afford to hire a social support team.
So what are your options to manage these conversations with little to no resources?
Keep reading for tips on how you can create a free or low-cost social support team.
Why You Need a Social Support Team
The NM Incite 2012 State of Social Customer Support Report shows that 47% of social media users are turning to social care.
For those who think their customers aren't using social media, the 2013 Infinite Dial Report from Edison Research revealed that 62% of Americans have a social media profile on one or more social networks, up from 56% in 2012.
Further, the number of casual social media users is declining. "Approximately 71 million Americans check their social networks several times a day, up from 58 million in 2012."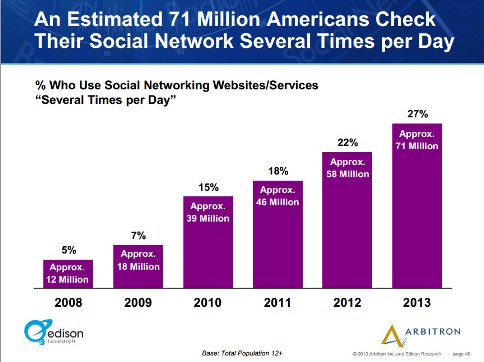 Whether companies are ready or not, customer service requests on social media networks are coming.
Create a Customer Expert Group
Do you have customers who are avid users of your products? Are your customers passionate about helping others? Why wouldn't you want to empower these customers to support you online?
Passionately loyal customers can offer a great alternative to hiring a social support team. They are already passionate about your products and they are likely committed to improving the experience others have with them. It's time to empower them to help others.
Many times, all they need is a little support to get started. Whether conversations are happening on blogs, third-party forums, a company-owned forum, Twitter or Facebook, there is an option to give your customers the keys to the castle, so to speak.
The best way to do this successfully is to recruit a group of customers you trust to monitor and respond to questions. Your company can provide these customers with all of the information you would normally provide to an internal support employee.
Offer them additional training, early access to upcoming announcements and throw in a little bit of competition.
The Conference You've Been Waiting For
As a small business marketer, you can probably only pick one or two events to attend each year. Get back into the game with an unbeatable conference experience and expert training at Social Media Marketing World in sunny San Diego, California—from your friends at Social Media Examiner.
🔥🔥 As a valued reader, you can save $300 if you act now! Sale Ends Friday!
CLICK HERE TO LEARN MORE
Hewlett-Packard has created special designations for customers in the HP support forums, including the most highly sought-after designation—the HP Expert badge. This badge shows the community that these users are essentially as trained and qualified to answer questions as an HP employee.
Loyal customers appreciate this exclusive access that shows they are insiders and fuels their participation and commitment even further.
Steve, a retiree who takes care of his aging stepfather full time appreciates the ability to connect with others in the HP forums because he is mostly home-bound. In the forums, he is known as WB2001 and spends anywhere from 30-40 hours a week answering questions.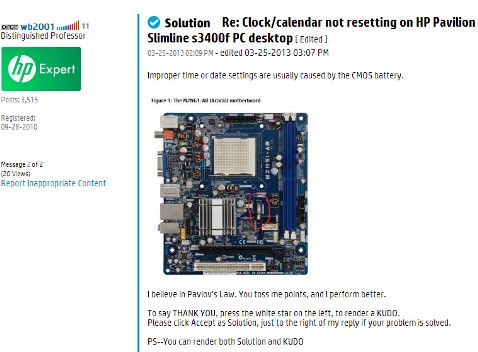 Why does he do it?
He said that after beating cancer he was given a second chance and wants to use it to help others. The HP forums allow him to help others from the comfort of his home.
The biggest benefit of having customers on your side is that they can be a tremendous asset when upset customers or trolls start posting about your company. Many times, a customer can point out perspectives that would come across as defensive if delivered by a company representative.
Empower Employee Volunteers
If allowing customers to answer questions makes you nervous or you want to make sure you have representation from employees as well, consider empowering employees to volunteer their time outside of their normal responsibilities.
Your employees have a tremendous amount of knowledge and expertise that can be leveraged to respond to customer questions. The key is to find a way to get them excited about helping to manage online conversations. You may be surprised. Employees may welcome the opportunity to get more involved in helping customers.
Employee participation has a number of benefits.
First, each area of the business can find value in having a direct channel for customer feedback. Those responsible for product development can see customer frustration first-hand, which may give them a little extra push in solving a problem. There is a powerful feeling of satisfaction when the person who develops your products can go back and personally tell a customer that he fixed an issue.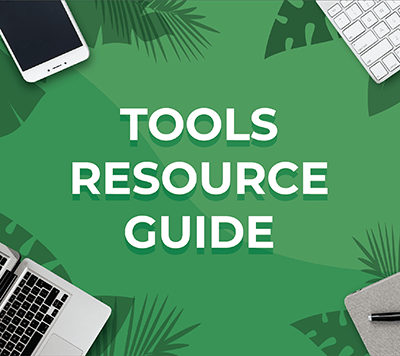 Looking for something to make your life easier?
Discover the tools we recommend to drive engagement, save you time, and boost sales across your entire marketing funnel or business.
Whether you need help planning content, organizing social posts, or developing your strategy, you'll find something for every situation.
FIND YOUR NEXT FAVORITE TOOL
Additionally, having a direct channel to a forum for early customer feedback and new product development ideas can greatly improve innovation.
Marketing effectiveness can also be improved by understanding what customers love and what they hate. The last thing you want is to build a promotion around a feature that customers are complaining about endlessly.
However, leveraging real customer testimonials about why they love a feature brings a whole new level of authenticity into marketing materials. Customer service can also be improved.
HP has found that issues are reported on Twitter or in the forums weeks before the call center will start getting calls. This allows them to quickly resolve the problem before it starts to impact the customer service team, and if it does start to generate calls, they have already figured out the solution.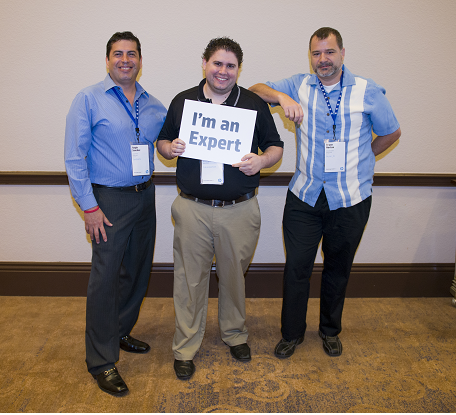 HP has also been able to get employees active in providing online support. At the HP Social Support Summit, an event geared toward rewarding both customers and employees who volunteer their time answering customer questions online, 75% of attendees were employees.
Vista Sagar Gudisa, who posts as Vidya in the support forums, said he likes to solve particularly complex problems. When a customer posts something that is challenging or no one else can answer, he likes to be the one who figures it out.
Create a Little Competition
Whether we want to admit it or not, people can still be motivated by the power of competition. There is something about those little "online badges" or "kudos" that push people to fight for the next reward.
WB2001 said he actually monitors HP forums for other customers who deserved to get a "kudo"—a button that triggers a point for the expert.
"When I see that Frank (lasvegaswireman), deserved a kudo because he solved the customer's issue but the customer didn't give him one, heck, I'll go in and give him one. He earned it."
The points are important to HP forum users because they are one of the things that will determine whether they make it onto the leaderboard.
A leaderboard is a common feature in gamification platforms that displays a list of the top users. Getting to the top of the list is an important driver for many active users of any community. It's important to give them something to aspire to in order to keep the engagement levels up.
HP uses the point system provided in Lithium's community forum platform to provide invites to the Support Summit, early product information and even free products for power users.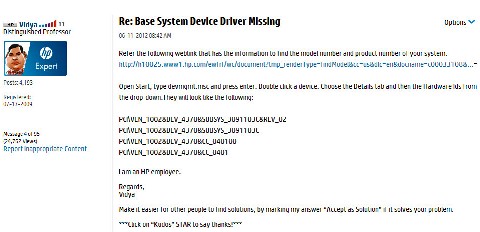 You can offer experts who earn their way to the top a variety of rewards, including online badges, special swag, invites to special events and free products to keep the competition going.
Create a Presence Across Social Platforms
Expanding the social service team into third-party platforms like Twitter and Facebook may present some challenges; however, it isn't impossible. Customers and employees can use their own profiles to respond to customers' questions just like Twelpforce does.
Your company can monitor those responses and validate them. For power users, you can even offer a special banner on their Twitter or Facebook avatar that designates them as an approved expert.
Since most blogs and forums allow users to comment with their Twitter or Facebook login, these avatars can also show up into third-party blogs and forums when they respond to questions there.
Create Your Social Team
The first step is to recruit your team. It's not as hard as it sounds.
Send out an email to customers and employees asking who is interested and what rewards they would enjoy working toward. Then provide them with guidelines and tools to help them get started and watch as your social support team grows.
For additional tips on customer service, check out 26 Tips for Adding Customer Service to Your Social Media Strategy.
What do you think? Is your company prepared to provide social support? Are you struggling to keep up with customer service requests online? How are you handling it now? How do you plan on handling social support in the future? Leave a comment and join the discussion.
Get Your FREE Course: Web3 for Beginners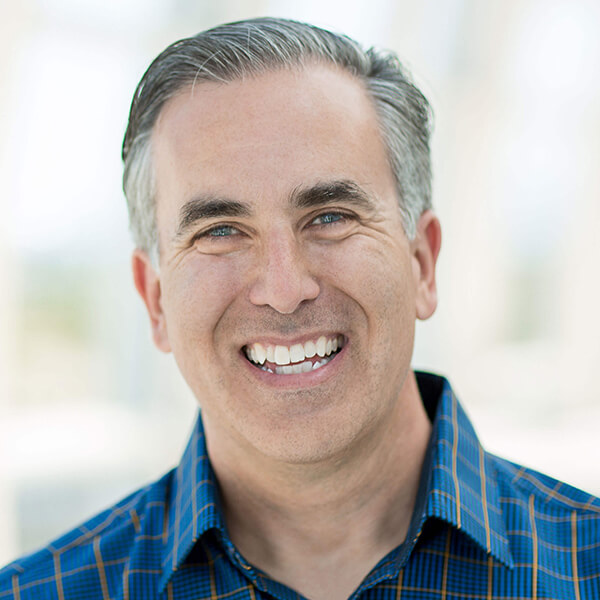 Curious about Web3, but don't know where to start or who to trust?

Introducing Web3 for Beginners, a course taught by Michael Stelzner, the founder of Social Media Examiner.

Learn the basics of Web3 and apply it to your business with this FREE comprehensive course.
CLICK HERE TO GET FREE ACCESS