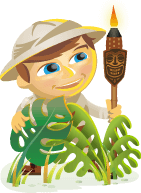 Want more of your readers to take action?
Are you looking to increase the persuasion of your content?
To learn how persuasion and psychology apply to social media marketing, I interview Derek Halpern for this episode of the Social Media Marketing podcast.
More About This Show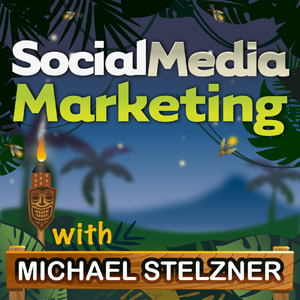 The Social Media Marketing podcast is a show from Social Media Examiner.
It's designed to help busy marketers and business owners discover what works with social media marketing.
The show format is on-demand talk radio (also known as podcasting).
In this episode, I interview Derek Halpern, founder of Social Triggers.
Derek shares the tactics he uses to get people to take action and turn them into loyal readers.
You'll learn how to use the right words for your audience and gain insights from your competitors.
Share your feedback, read the show notes and get the links mentioned in this episode below!
Listen Now
Where to subscribe: Apple Podcasts | Google Podcasts | Spotify | YouTube Music | YouTube | Amazon Music | RSS
Here are some of the things you'll discover in this show:
Social Persuasion
How the right words help your marketing
Derek explains how the right word can make sales and the wrong word can repel sales. You will discover how certain words repel people when it comes to leading them down the path to a sale of a product or service. He shares takeaways from his discussion on "wallet-closing words" with language expert Michael Fishman.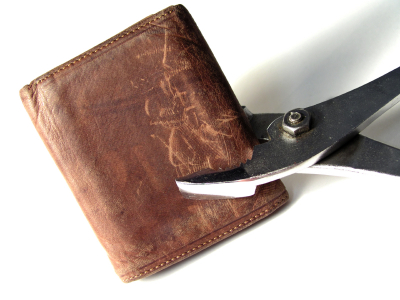 Mark Twain said it best: "The difference between the almost right word and the right word, is really a large matter. It's the difference between the lightning bug and the lightning." When it comes to marketing, this still holds up.
Listen to the show to discover how you can find the right words to get people to buy what you're selling.
The connection between psychology and social media
You'll learn how an understanding of the psychology of your audience can help you navigate the constant changes on social media. Social media is always about people. Even if the tools change, people are not going to change and social media tools are ways to talk to people.
Psychology helps you understand people and enables you to mix and match social media tools to communicate with your audience.
Listen to the show to find out why psychology is vital in social media.
How to approach your content strategy
Derek shares his content strategy and why he does not publish content often and how this gets his audience to do what he wants them to. If you get people to use your advice and see results, they are going to be loyal readers.
You'll discover how Derek focuses on creating content and gets his readers to take action with a single tip.
Derek also shares his strategy behind the Social Triggers Insider podcast.
Listen to the show to learn how to get your audience to take action.
How to learn from your competitors
Derek talks about the fine line between copying your competition and innovating from your competition. You'll learn what to look out for with your competitors and how you can make something better for your audience.
Derek shares why it's important to look outside of your competition too. Friendly competition does create a better end-product for the entire community.
Listen to the show to find out what you should be doing to innovate and inspire your growth.
Hot marketing tips
Derek shares techniques to get people to go from passive observers to email subscribers. He shares insights into using popup and opt-in forms on your website to pull people into your email list.
He also talks about the advantages of using "click-to-tweet" quotes. Find out how to highlight an interesting quote from your article or video and have readers click to tweet the quote with a link back to your site.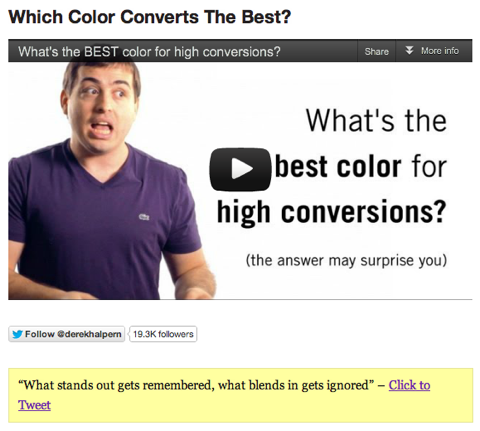 Listen to the show to hear how this could work for you.
Survival Tip: Tweetbot
Tweetbot is a Twitter app that allows you to do everything you can do on any other Twitter app, with an extra killer feature: the ability to filter out tweets.
This app allows you to focus on the tweets that matter in your Twitter stream. It's available at the Apple app store.

Listen to the show to learn more and let us know how Tweetbot can help you.
Other Show Mentions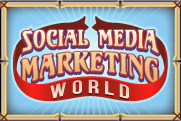 Social Media Marketing World is Social Media Examiner's latest mega-conference—taking place at the waterfront San Diego Marriott Marquis & Marina in San Diego, California on April 7-9, 2013.
As you'd expect, Social Media Examiner recruited the biggest and best names in the world of social media marketing for this conference. Only the best for you! Be sure to check it out.
Key takeaways mentioned in this episode:
Ways to subscribe to the Social Media Marketing podcast:
What do you think? What are your thoughts on the psychology of persuasion? Please leave your comments below.