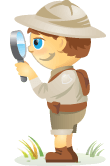 Welcome to this week's edition of the Social Media Marketing Talk Show, a news show for marketers who want to stay on the leading edge of social media.
On this week's Social Media Marketing Talk Show, we explore insights and research to reveal best practices for Facebook, LinkedIn, and more in 2019. Our special guest is Amanda Bond.
Tune In to the Social Media Marketing Talk Show
If you're new to the show, click on the green "Watch replay" button below and sign in or register to watch our latest episode from Friday, January 11, 2019.
Listen now or find the Social Media Marketing Talk Show podcast on iTunes/Apple Podcast, Android, Google Play, Stitcher, and RSS.
For this week's top stories, you'll find timestamps below that allow you to fast-forward in the replay above.
We're Hiring a Director of Marketing! We're looking for candidates with at least 7 years of experience directing a team of online marketers and who are willing to work from our home offices in Poway, California. To apply, you must have extensive knowledge of email marketing, Facebook advertising, affiliate marketing, social media marketing, Google advertising, and Google Analytics. Specialty in online product launches and copywriting is a plus.
BuzzSumo Publishes Best Practices and Key Insights on Facebook Engagement: A team at BuzzSumo analyzed 777 million Facebook posts "to find the most engaging pages, brands, and videos for 2018" and determined the optimal post length, post type, posting times, and other key findings. The company shared these best practices and insights in its latest report called, The 2019 Ultimate Guide to Facebook Engagement. (2:26)
The Ultimate Guide to Facebook Marketing 2019:https://t.co/CwmpNGmELU

— BuzzSumo (@BuzzSumo) January 10, 2019
Facebook CEO Announces New Personal Challenge for 2019: In his annual New Year's resolution post, Facebook CEO Mark Zuckerberg issued a new personal challenge "to host a series of public discussions about the future of technology in society—the opportunities, the challenges, the hopes, and the anxieties." He plans to hold public talks with different leaders, experts, and community members every few weeks in a variety of formats and on different platforms. (21:04)
Facebook Adds New Call-to-Action Stickers for Page Stories: Facebook released a new set of call-to-action stickers for page stories. Businesses can now prompt viewers to Shop Now, Book Now, Call Now, or Get Directions directly from within the Stories feed. Each button mirrors the existing call-to-action options available in the main header of business pages. This new feature was discovered by Ahmed Ghanem and shared by Matt Navarra. (29:31)
Facebook Stories now let you add Call To Action Button stickers for Pages

h/t @AhmedHGhanam pic.twitter.com/0AU3DBLAaM

— 𝗠𝗮𝘁𝘁 𝗡𝗮𝘃𝗮𝗿𝗿𝗮 (@MattNavarra) December 31, 2018
Snapchat Shares New Research on How and Why People Use Different Social Media Platforms: Snapchat Business partnered with Murphy Research to conduct a study of more than 1,000 app users between the ages of 13 and 44 to learn more about the social media apps they use, why they spend time on each, and how each makes them feel. The research suggests that people's moods and emotions are impacted by which social media platform they use. It also provides insights on which platform people use to find a specific type of content. (35:27)
Other News Mentioned

Want to catch our next show live? Click here to subscribe or add our show to your calendar.