Graphic Designer
We are looking for a full-time graphic designer to work out of our Poway, California headquarters. We are accepting applications until Friday August 16th, 2019.
COMPANY BACKGROUND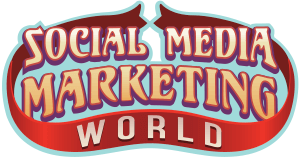 Social Media Examiner is an online media company that helps millions of marketers discover how to best use social media. Our main products include a membership organization, online trainings, and a large, annual conference. We are on a growth trajectory.  
JOB DESCRIPTION
Social Media Examiner is looking for a full-time Graphic Designer to work in our headquarter offices in Poway, California (in San Diego County). We are seeking an experienced individual with five or more years of design experience, specifically in marketing-focused environments.
This individual will support the marketing, social, and event departments by designing creative assets such as Facebook ads, Instagram Stories, YouTube thumbnails, and Google display ads. Experience with design and layout of print collateral and other promotional materials is also important. The ideal candidate is self-motivated, is very organized, thrives in collaborative and creative environments, has marketing experience, and enjoys seeing projects through to completion. 
RESPONSIBILITIES
Assist the marketing team by designing digital ads and marketing collateral

Assist the event and sales teams by creating original designs and modifying existing digital and print assets

Assist the social team by creating original graphics for publication across social platforms

Assist the editorial team by designing original thumbnails and web graphics

Manage brand assets such as photos, videos, and design elements
REQUIREMENTS
Minimum of five years of graphic design experience

Proficient in Adobe Photoshop, Illustrator, and InDesign

Strong experience producing and managing projects from inception to delivery

Able to manage many projects simultaneously and adapt quickly to changing schedules and priorities. 

Must complete projects under pressure in a timely and accurate manner.

Able to integrate written and visual messaging in a consistent and cohesive deliverable

Highly collaborative and supportive team player who takes ownership

Proactive communicator with internal and external collaborators

Excellent organizational and follow-through skills with the ability to work both independently and with a team.

Great understanding of visual communication, graphic design, and typography
SKILLS
Exceptionally Proficient in the Adobe Creative Suite

(Illustrator, Photoshop, InDesign)

Proficient in Google Docs/Sheets

Adobe AfterEffects proficiency is a plus

Adobe Lightroom proficiency is a plus
WHAT ARE THE BENEFITS?
🔥Your work will make a lasting impact on marketers all around the world. 
🔥🔥 You'll join the marketing team of a respected and growing company.
🔥🔥🔥 You'll be involved with the launch of new products.
🔥🔥🔥🔥 You'll receive all the other benefits you'd expect—competitive compensation, a 401(K) with matching, full health benefits, and bonus opportunities.
A note from our CEO: