Open Position: Membership Coordinator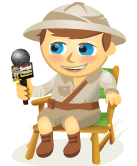 Social Media Examiner is looking for a full-time, US-based employee to help support our membership products. We are seeking an experienced individual with five or more years of administrative and project management experience, ideally in marketing-focused environments.
This individual will assist in daily operations and on-going projects, handle administration and production for training sessions, and manage communications.
The ideal candidate is an organized self-starter, is resourceful, and has excellent communication skills. It's a bonus if you have social media marketing experience.
RESPONSIBILITIES
Manage Asana project boards

Communicate with speakers and members

Setup and produce training sessions

Maintain website content

Collect data

Keep resource documents updated

Assist with new and ongoing projects

Prepare progress reports
REQUIREMENTS
Bachelor's degree in marketing, business, or related field

Minimum of five years experience in operations or project management.

Very organized with strong follow-through skills

Ability to prioritize and manage multiple projects

Works well with remote teams

Is able to multi-task and adapt to change

Is a fast learner

Strong written and verbal communication skills

Social media marketing experience preferred
SKILLS
Experience in Asana (or similar project management tools)

Proficient in

Google Sheets or Microsoft Excel

Proficient in

Google Slides / Powerpoint / Keynote

Moderate proficiency in WordPress 

Email platforms such as Drip, Aweber, Mailchimp, etc

Basic video production (Vimeo)
COMPANY BACKGROUND
Here's what you need to know about Social Media Examiner:
Our creed: We believe that smart marketing helps any business compete with the largest players in their industry.
Who we serve: We help marketers become superstars for their businesses or clients.
We produce lots of content! Our articles, videos, and podcasts are the gold standard in the marketing industry. Millions of marketers find us indispensable.
Our products: We're in the business of training and insight. We produce the largest marketing conference in the social media industry: Social Media Marketing World. We also have the largest membership organization, the Social Media Marketing Society. We continuously innovate our offerings.
WHAT ARE THE BENEFITS?
Were you made for a job like this? If so, here's what's in it for you:
🔥 Your work will make a lasting impact on marketers all around the world.
🔥 🔥 You'll join the team of a respected and growing company.
🔥 🔥 🔥 You'll be involved with the growth of new products.
🔥 🔥 🔥 🔥 Salary is $50,000 to $65,000 depending on experience and location. You'll receive all the other benefits you'd expect—a 401(K) with matching, full health benefits, and bonus opportunities.
Application deadline: October 19, 2021.