International Attendees
We are excited to welcome hundreds of international attendees to Social Media Marketing World from dozens of different countries, with the largest groups coming from Canada, Australia, United Kingdom, United Arab Emirates, Switzerland, Netherlands, and Singapore.
To make your experience as great as possible, we've created this resource page to help you prepare and maximize your time in San Diego. These ideas and resources come straight from other international attendees at our previous conferences.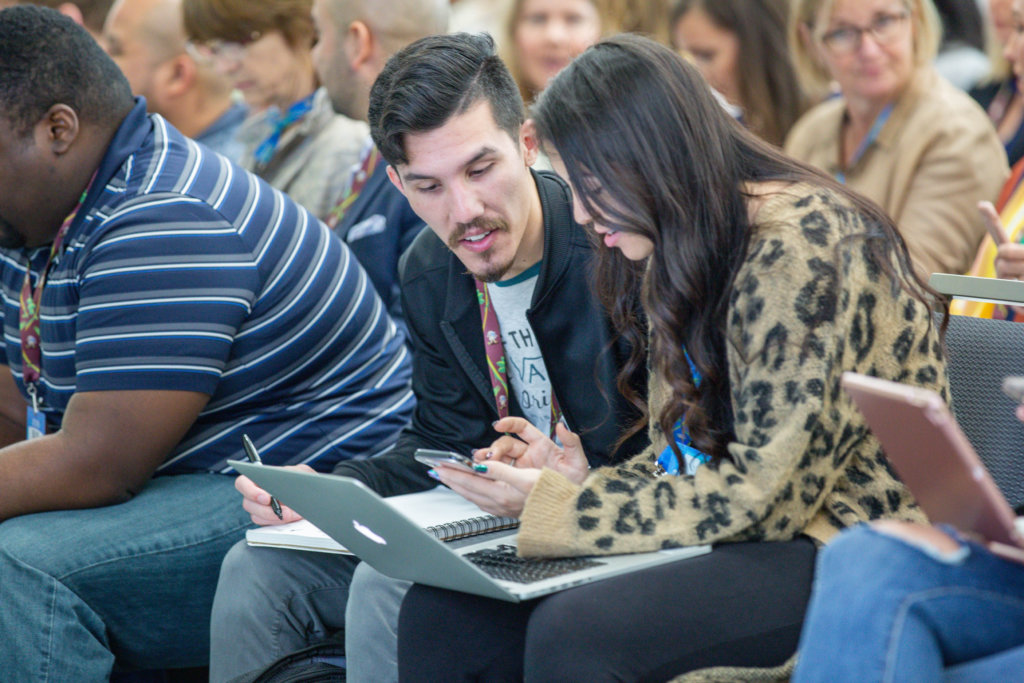 Travel Planning
Go here for Social Media Marketing World's schedule. Many attendees plan to stay a few days extra and make a vacation out of their stay.
Covid Precautions
Social Media Examiner is closely following COVID-19 community health guidelines to protect our event attendees, staff, and volunteers. 
As the COVID-19 travel recommendations and restrictions are changing frequently, we recommend visiting the US Department of State's website for the most current information for traveling to and from the United States.  
We will continue to monitor the changing COVID-19 guidelines established by the Center for Disease Control as well as the policies established by California State and San Diego County and will provide additional updates as the event nears. Thank you for your understanding.
Currency Conversion
Be sure you are aware of the current currency conversion. Here is a site to help you plan.
At this time, there are no Currency Exchange or Travel Insurance services at San Diego International Airport. Please contact your local bank for information on exchanging currency, and reach out to your airline or travel agent for information on travel insurance.
Using your Mobile Phone and Internet
If you want to use your mobile phone abroad, but don't want the roaming charges, then an effective way to make savings is by buying a local pre-paid Sim-card, or a pre-paid Global Sim-card. Global Sim-cards allow you to roam across a number of different countries, on different networks, with a single Sim-card. Here are some places to purchase a SIM card before you arrive:
It's important that you check before you leave your country whether or not your mobile device is locked to a particular network and if so, make arrangements for it to be unlocked so that you are able to activate an international pre-paid SIM once you get here, as usually you need to have your phone unlocked prior to leaving your home country.
Connecting to the Internet
All of the hotels and the San Diego Convention Center will have WI-Fi available. To avoid all international charges you can also use some free apps to remain in touch with family and colleagues through your Wi-Fi devices. The following is a list to help you.
WhatsApp

– Use to send and receive mobile device messages for free (text, video, and pictures)
Power Adaptors: Bring a power adapter and/or power board to charge all your devices.
Passports and Visas:
If you are traveling internationally (including Canada and Mexico), you must present a valid machine-readable passport at the U.S. port of entry to enter the U.S. Please plan in advance to make this process as smooth as possible.
You should check your passport expiration date to ensure you have ample time to get the required documents you need. Your passport must be valid for 6 months from your day of arrival.  For more details on travel into the United States, please click here.
Acquiring Visas: If you're required to obtain a visa, this is the site.
Visa Waiver Program: 
IMPORTANT NOTICE TO INTERNATIONAL TRAVELERS WHO ARE PLANNING TO TRAVEL USING THE VWP!
As of April 1, 2016, you must have an e-passport to use the Visa Waiver Program. An e-Passport is an enhanced secure passport with an embedded electronic chip. You can readily identify an e-Passport, because it has a unique international symbol on the cover.
ESTA is an automated system that determines the eligibility of visitors to travel to the United States under the Visa Waiver Program (VWP). Authorization via ESTA does not determine whether a traveler is admissible to the United States. U.S. Customs and Border Protection officers determine admissibility upon travelers' arrival. The ESTA application collects biographic information and answers to VWP eligibility questions. ESTA applications may be submitted at any time prior to travel, though it is recommended that travelers apply as soon as they begin preparing travel plans or prior to purchasing airline tickets.
Link to More info: http://www.cbp.gov/travel/international-visitors/esta
How to APPLY FOR A NEW ESTA
All eligible international travelers who wish to travel to the United States under the Visa Waiver Program must apply for authorization.
While CBP recommends that you apply at least 72 hours before travel, you may apply anytime prior to boarding. In most cases, a response is received within seconds of submitting an application.
Who You Are:
You are a citizen or eligible national of a Visa Waiver Program country.
You are currently not in possession of a visitor's visa.
Your travel is for 90 days or less.
You plan to travel to the United States for business or pleasure.
You want to apply for a new authorization for one person or a group of applications for two or more persons.
What You Need:
Valid passport from a Visa Waiver Program country.
Traveler's valid email address.
Traveler's home address and phone number.
Traveler's emergency point of contact phone and email.
Valid Payment Method for $14 USD application fee : MasterCard, VISA, American Express, and Discover (JCB, Diners Club) and PayPal.
Link to Apply: https://esta.cbp.dhs.gov/
Travel Tips
Sales Tax: The United States adds sales tax (typically 8%) to all purchases. Hotels also charge an additional tourism tax of 10.5%.
Tipping Guidelines: This chart shows standards for tipping in America for a variety of common services.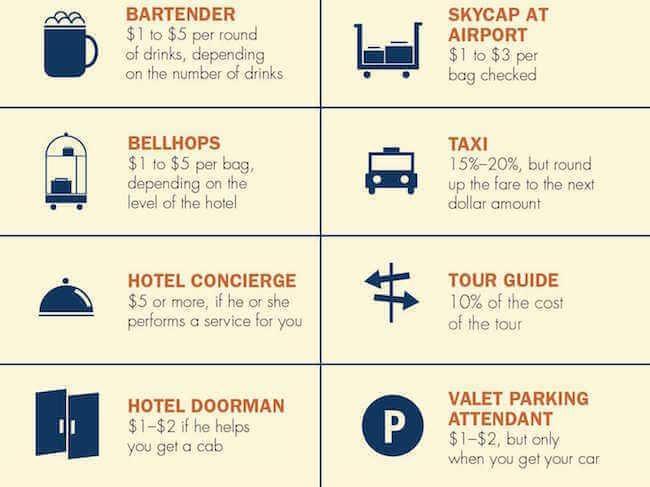 Articles for International Conference Travelers
Here is a list of articles that can help you prep for your trip to San Diego: