21 Day Challenge
div
Have you ever attended an event, left with great intentions to make changes to your life or business and then life happened?
We designed the 21 Day Challenge to help you combat that normal tendency. These tips come from our attendees and speakers who have shared how they keep the momentum going.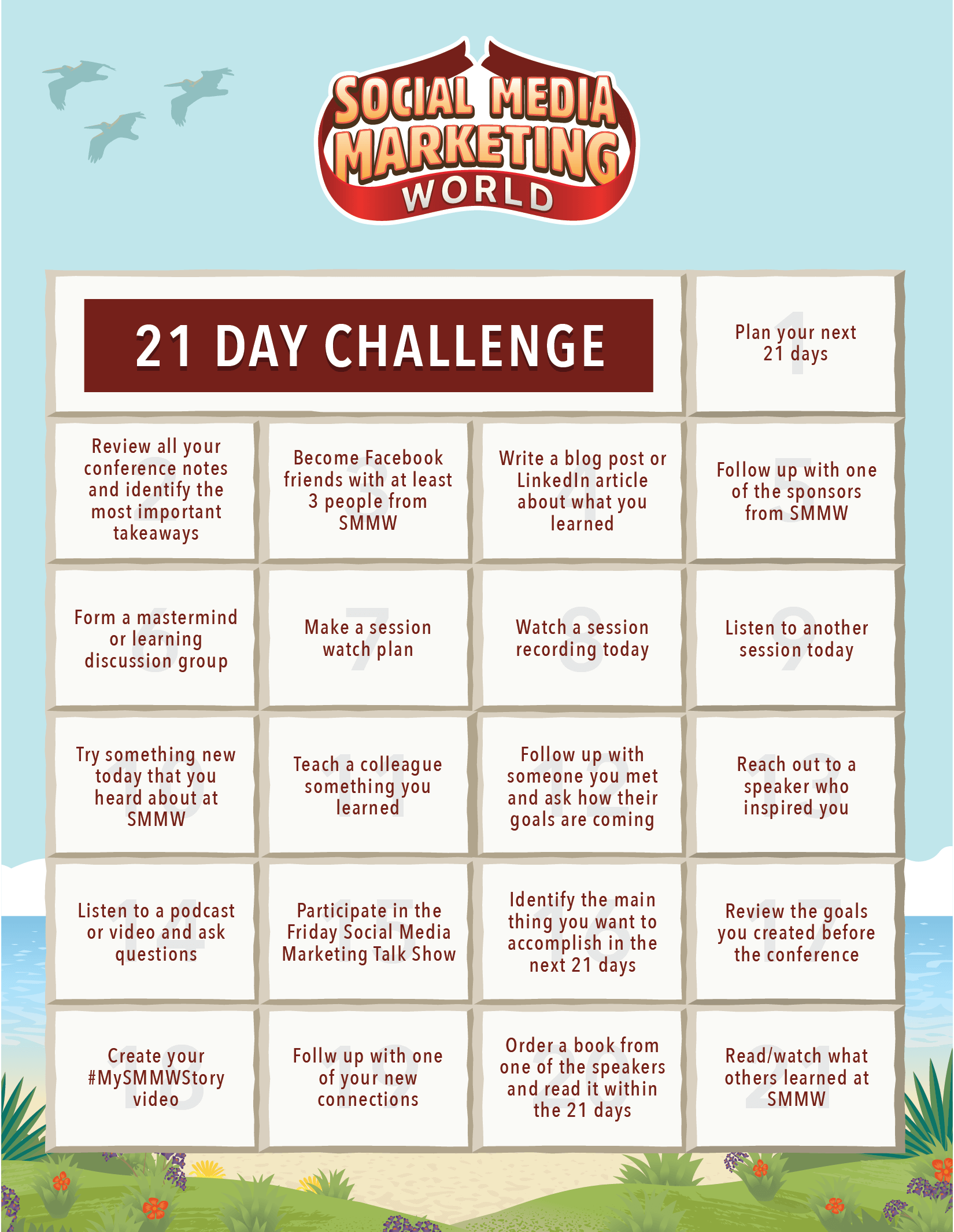 You can use the challenge as we designed it or create your own. We expect many people will commit to a second 21-day period. In fact, research shows that it takes 66 days to form a new habit. Maybe you'll do this challenge three times?!
21 Day Challenge – Complete these tasks (download)
21 Day Challenge – Create your Own (download)
div
NOTE: This is not a marketing challenge. We are not selling anything except for your satisfaction. We just want you to get more value than you possibly imagined from Social Media Marketing World.