Do people talk about your business online? Do you know how to analyze the sentiment of online mentions to inform your marketing?
In this article, you'll discover how sentiment analysis can improve your marketing strategy.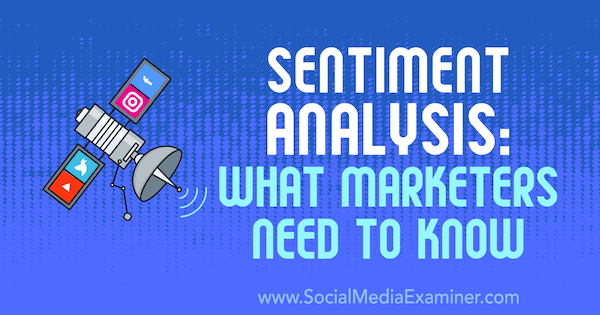 4 Ways Marketers Can Use Sentiment Analysis
Sentiment analysis is an algorithm applied to online mentions of your brand, products, and even competitors that assesses whether the comments are positive, neutral, and negative in nature. Here are four ways marketers can apply sentiment analysis.
#1: Prevent and Manage a PR Crisis
Sentiment analysis allows you to track online mentions in real time, making it a helpful tool for identifying a potential PR crisis that may be unfolding. If you see a spike in negative sentiment, you can investigate it further and, if needed, take immediate action to defuse it.
Word spreads quickly on social media, and negative comments gain traction the fastest. If you don't deal with unhappy customers promptly and professionally, they may share their dissatisfaction with the public on their social media accounts.
Many social listening tools provide notifications of new mentions and allow you to filter the results to show only specific sentiments. This will help you prioritize which comments need to be addressed first and which ones you can hold off on. Because the alerts happen in real time, you can stay on top of potential issues and resolve them before they escalate.

#2: Use Customer Feedback to Improve Service
Finding out what customers like and don't like about your brand, products, and services is essential for any business. Sentiment analysis also lets you see what people think about your campaigns and products from the moment they're launched.
Do people love your new product? Celebrate it. Do they hate the redesign of your mobile app? Change it. The input you get from customers might not always be what you want to hear, but it will help you learn what your customers want.
With sentiment analysis, you can identify and parse customer opinions quickly and take action on relevant suggestions. For instance, feedback from customers can help direct future product designs—improve the most poorly received features and enhance the most popular ones.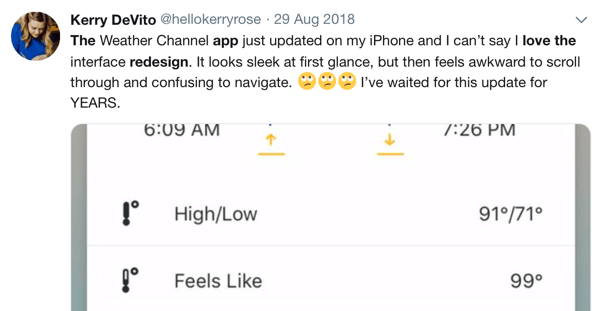 #3: Research Your Competition
In addition to monitoring your own online mentions, you can also track your competitors' mentions to see how your business stacks up. Positive sentiments help you pinpoint where your competitors are succeeding. Negative sentiments can reveal opportunities for your business. For example, a groundswell of negative attitudes toward a competitor's product redesign might reveal an opportunity for your product to fill a void.
Following your competitors' mentions can also help you identify areas where you can improve. If a competitor's marketing campaign is getting higher marks than yours, examine it in detail and identify what tactics are most effective. Use these insights as inspiration for your next campaign.
#4: Identify Influencers
Discovering influencers who are talking about your business is another key benefit of sentiment analysis. Some tools will assign an influencer score to online mentions and let you filter mentions by the prominence of the influencer.
Get Your FREE Course: Web3 for Beginners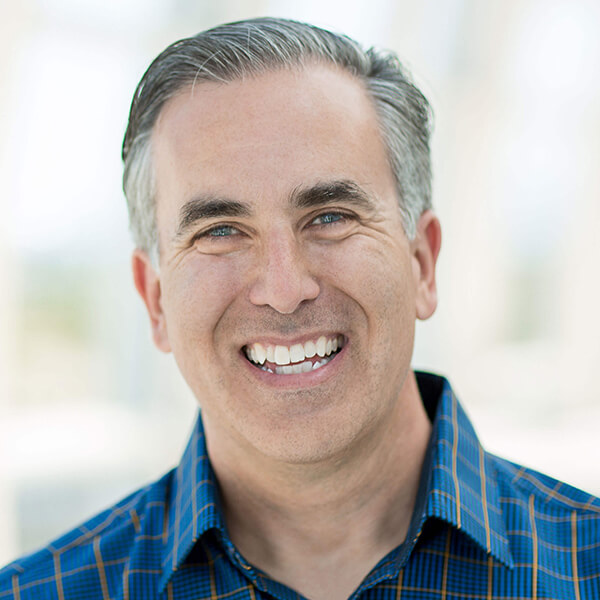 Curious about Web3, but don't know where to start or who to trust?

Introducing Web3 for Beginners, a course taught by Michael Stelzner, the founder of Social Media Examiner.

Learn the basics of Web3 and apply it to your business with this FREE comprehensive course.
CLICK HERE TO GET FREE ACCESS
Instagram is the most popular social platform for influencers, and you can identify potential partners by looking at comments in the positive mentions feed. You may even try to change the mind of influencers who have given you negative comments.

Before reaching out to influencers to discuss a partnership, make sure you vet them. They should have a strong, engaged following with lots of reactions and genuine comments on their posts.
Sentiment Analysis Tools for Marketers
There are three basic approaches to sentiment analysis.
Rules-based Sentiment Analysis
This approach relies on rules you create and manage. To illustrate, you might specify that the capitalized version of a word should carry more intensity/weight than the non-capitalized version. When this rule is applied, the phrase, "The food here is GREAT!" will outweigh the phrase, "The food here is great!"

One drawback to managing this type of analysis is that it can take a lot of time and effort to set up and maintain. A point in its favor is that it's fully customizable to your unique wants and needs. VADER is a good example of a tool that searches for intensity and supports emoji recognition.
Automatic Sentiment Analysis
This approach relies on machine learning and is a fully automated system. It's easier to set up and manage but can't be updated easily. If the use of specific words or phrases used by your audience changes, inserting new contextual cues for the tool to work from can be difficult.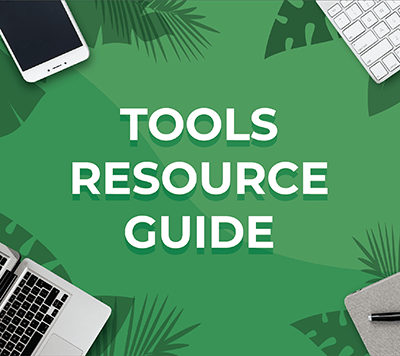 Looking for something to make your life easier?
Discover the tools we recommend to drive engagement, save you time, and boost sales across your entire marketing funnel or business.
Whether you need help planning content, organizing social posts, or developing your strategy, you'll find something for every situation.
FIND YOUR NEXT FAVORITE TOOL
Hybrid Sentiment Analysis
This approach combines the best parts of the methods above. Most tools on the market today use this form of sentiment analysis to give you an optimal experience.
Now that you know a little about how sentiment can be analyzed, you need to choose a tool to help get the work done.
Brand24 is a social listening tool that will track brand mentions in real time on a variety of platforms including Facebook, Instagram, Twitter, and YouTube. Plans start at $49/month, with a free 14-day trail. The sentiment analysis feature assigns a positive, negative, or neutral sentiment to each mention. This gives you an in-depth and detailed analysis of what your customers are thinking and saying.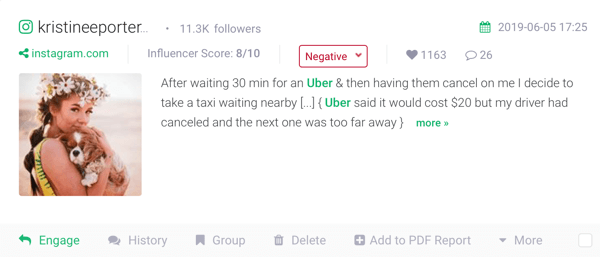 In the stream, you can filter individual mentions according to the sentiment behind them as well as set up email alerts for custom filters you've saved. When viewing overall mention stats, click View Sentiment to display a graph showing the number of positive and negative mentions over time.

Hootsuite, which starts at $29/mo. with a free 30-day trial, can track conversations in 50+ languages and 25+ social platforms, including Facebook, Instagram, Twitter, and LinkedIn.
The sentiment analysis feature provides insight into what your customers think about your brand and helps you identify areas where you can improve. The algorithm uses both machine learning and natural processing to assess sentiment. You can filter mentions according to tone, location, language, and gender, and the Signals feature will alert you if an influencer is expressing negative sentiment about your brand so you can respond promptly.
Social Searcher is a free social media search engine with lots of tools and features that make it versatile and easy to use. It works by aggregating user-generated content across the web including Facebook, Instagram, Twitter, LinkedIn, and Pinterest. It's one of the best tools to use if you're just starting out with social media monitoring, and it can provide valuable information about what people are saying about your company.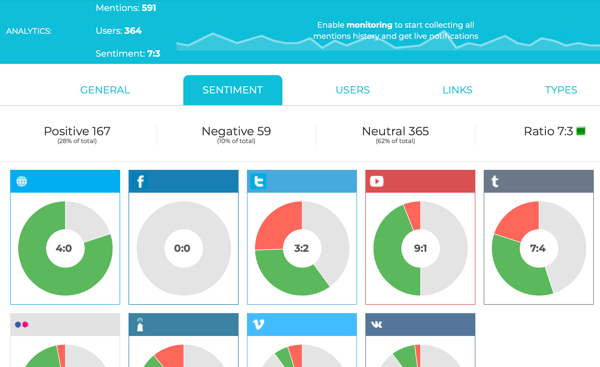 You can use Social Searcher with or without setting up an account. Opting for a paid plan (starting at approx. $4/mo.) unlocks more features, including email notifications.
The sentiment analysis feature uses color-coding (green, gray, and red dots) to designate the overall sentiment behind the results. Use filters to see specific mentions, allowing for deeper analysis and understanding of your target audience.
Talkwalker is another social listening tool that will monitor conversations about your brand, which starts at $9,600/billed annually. You can also use it to monitor your competitors and see what they're up to, as well as get ideas for content, find influencers, and discover the latest trends online.
The sentiment analysis tool uses AI-powered sentiment technology. A key benefit is that it directly compares the sentiment of your mentions to that of your competitors. Whom do customers love more? There's no better way to learn more about your audience.
Limitations of Sentiment Analysis
For tools that process text for human emotion and intent, sentiment analysis tools do a superb job. That said, there are some limitations you should be aware of and take into account.
The use of metaphors, slang expressions, sarcasm, and irony can be difficult for an analysis tool to read properly. As a result, those elements can change the polarity of a result, skewing the readings and the perception of how customers see you. Sentiment algorithms can also have difficulty analyzing results that feature product comparisons or emojis.
Of all sentiments, neutrality is the most difficult tone for these tools to detect because it's so subjective. These results are typically weighted as neutral as opposed to a specific polarity.
You should spot check these types of results to be sure your analysis is categorizing things properly.
Conclusion
Sentiment analysis helps you learn more about who your customers are and how you can better engage with them. Consumers gravitate to companies that seem to know them, and sentiment analysis will show you what you're doing wrong and what you're doing right.
What do you think? Do you use sentiment analysis for your business? How do you apply those insights to improve your marketing? What tools do you use? Share your thoughts in the comments below.
More articles on social media listening:
Get Your FREE Course: Web3 for Beginners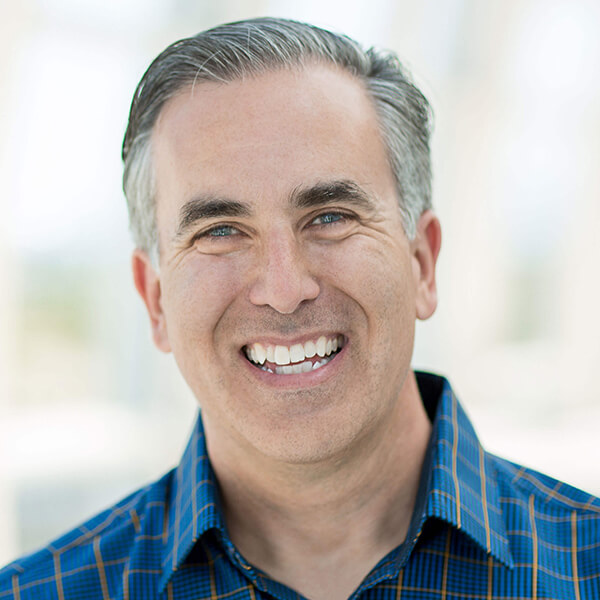 Curious about Web3, but don't know where to start or who to trust?

Introducing Web3 for Beginners, a course taught by Michael Stelzner, the founder of Social Media Examiner.

Learn the basics of Web3 and apply it to your business with this FREE comprehensive course.
CLICK HERE TO GET FREE ACCESS