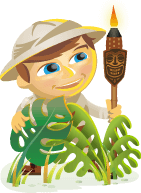 Do you broadcast on Periscope?
Want to use it to connect with and grow your audience?
To discover how to use Periscope for your business, I interview Kim Garst.
More About This Show
The Social Media Marketing podcast is an on-demand talk radio show from Social Media Examiner. It's designed to help busy marketers and business owners discover what works with social media marketing.
In this episode I interview Kim Garst, author of Will the Real You Please Stand Up: Show Up, Be Authentic, and Prosper in Social Media. Her agency Boom! Social helps businesses understand the selling side of social media. Kim is also VERY active on Periscope.
Kim will explore Periscope, the live video platform from Twitter, and how your business can benefit from it.
You'll discover tools for analytics and saving your scopes.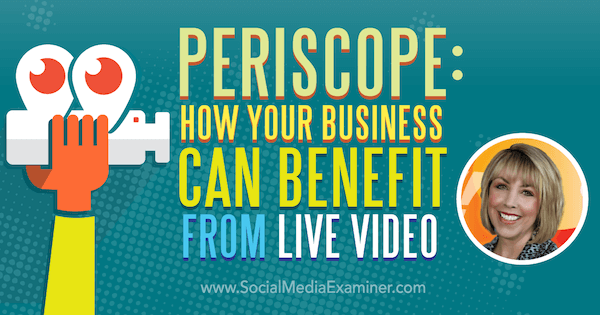 Share your feedback, read the show notes and get the links mentioned in this episode below.
Listen Now
Where to subscribe: Apple Podcasts | Google Podcasts | Spotify | YouTube Music | YouTube | Amazon Music | RSS
Here are some of the things you'll discover in this show:
Periscope: How Your Business Can Benefit From Live Video
Kim's journey to live video
Kim says that as everyone was coming off of South by Southwest last year, all the talk was about Meerkat. The conversation suddenly changed while Kim was at Social Media Marketing World last March when Periscope was launched.
She remembers thinking that since Periscope was from Twitter, she should check it out. So, while in a pedicab heading over to that night's Social Media Marketing World networking event, she did a quick scope with Donna Moritz.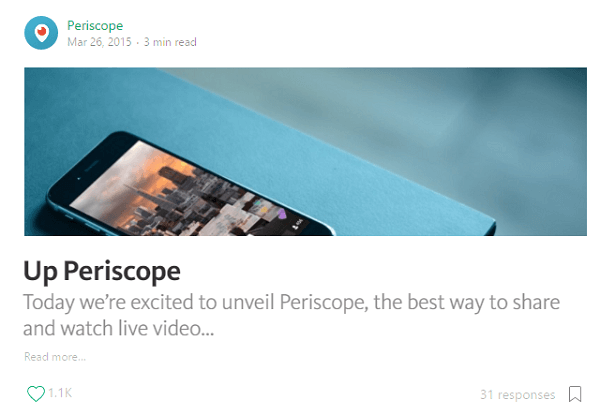 Kim's second Periscope came about a month later, when she was covering an event. One of the keynotes was Ashton Kutcher and she decided to open up her phone, broadcast the keynote, and see what happened. Although Kim had very little Periscope experience and a nearly nonexistent audience on the platform, a few people tuned in and left comments.
Her third Periscope was the most eye-opening because that's when Kim realized she could use the platform for business. She had Syed Balkhi on a webinar and decided to live broadcast it to her Periscope audience by putting her phone on her computer screen and holding a mic up to the sound source.
Kim shares that with no prep, she simply opened up her phone, typed in the webinar title, and invited people to tune in. More than 200 people watched the broadcast.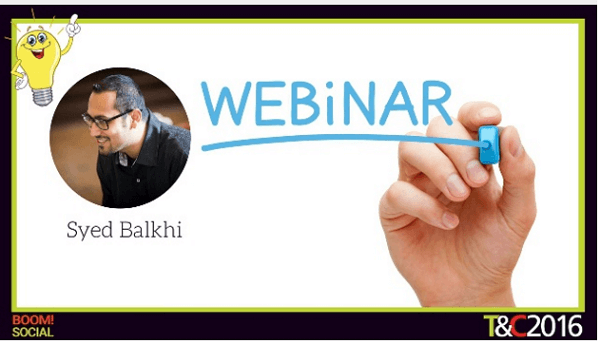 Kim soon realized Periscope could be an amazing medium – not just to deliver content, but also to connect with people.
Listen to the show to hear why Kim believes live-streaming is the beginning of Web 3.0.
Periscope strategy
Kim shares that one strategy she's capitalized on is leveraging Periscope to create multiple pieces of content. She comes up with one or two blog topics for the week, writes down bullet points and research she wants to reference, and then gets on Periscope and speaks her blog content.
For example, if the topic is 10 Ways to Do X, she'll jot down the 10 ways and talk through them during the scope. When she's through, Kim sends the recording out for transcription. When the transcription comes back to her, she has a blog post. Kim then takes that same scope material and turns it into 50+ additional pieces of content.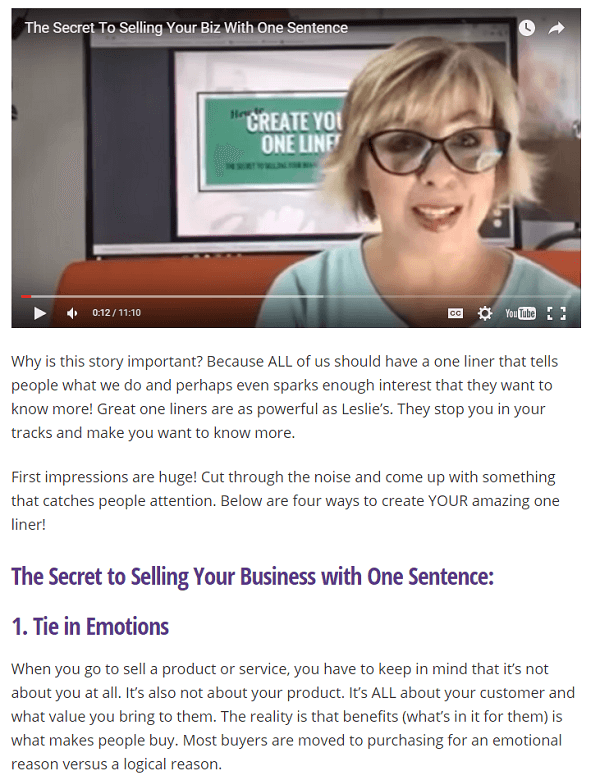 When asked to elaborate on how she does that, Kim explains that when people talk, certain nuggets of information they share are what she refers to as "tweetable moments."
She pulls those nuggets out of her scopes and turns them into visual content, straight-up text tweets or Facebook page posts, or even a SlideShare. Kim stresses that there are tons of ways to create multiple pieces content from talking it through on Periscope.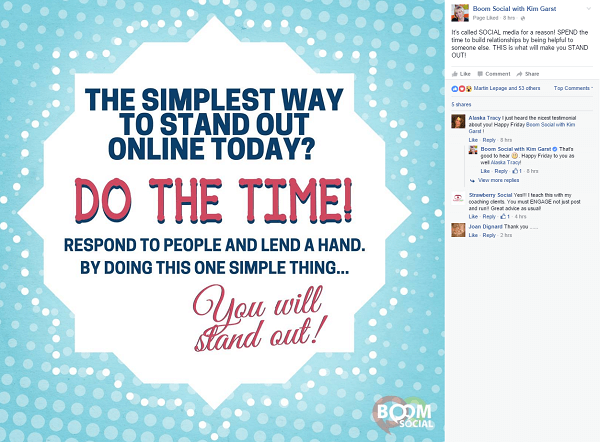 Kim shares the benefits of speaking her blog posts and how she uses the feedback people give her inside her scopes to see if she missed anything she needs to cover in the written post.
Kim tries to keep her Periscopes short, sweet, and actionable, and usually does 20 to 30 minute scopes from start to finish, including delivering content plus a Q&A at the end. She typically scopes daily Monday through Friday, usually at 10am eastern, so people know when they can expect to see her.
On almost every one of her scopes, Kim has anywhere from 600 to 1,200 people viewing, but logged her biggest audience on Scope-A-Palooza. This combination of traditional webinar/live-stream broadcast on Periscope and Facebook Live had close to 9,000 people in total watching and/or engaging.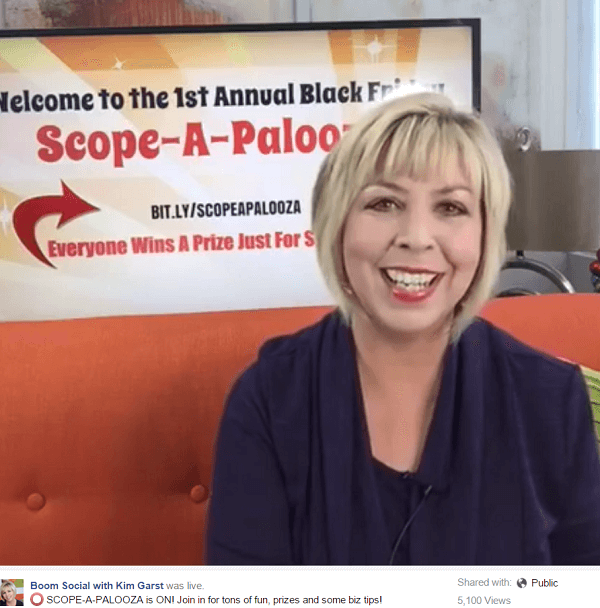 She explains that, similar to props on Blab, Periscope's hearts literally flow up the side of the screen when viewers tap on the screen during a scope. Kim uses that heart stream as a kind of a measuring stick to see if the audience is connecting with her. She says that if you're seeing lots of hearts, it means people are really appreciating what you have to say. It's social proof.
Kim also shares that it's important to have a following on both Twitter and Periscope, and describes how her viewership breaks out. She has a large Twitter following and she's found that about half of her audience watches live in the app while half watch through the link she tweets out. The link has always been there, but now that the video itself shows up live in the Twitter feed, Kim says she's seen a considerable increase in viewership.
Listen to the show to learn about Kim's full-play, half-play, no-play content system.
Stats and apps
Kim prefers third-party apps for Periscope analytics. For instance, Fullscope.tv is a great platform to see whether people are watching from within the app or on Twitter, what your heart count is, when people came into your scope, and when they left. It's a free tool.
Because Periscope content disappears after a certain time period, Kim discusses ways marketers can get around the expiration. She suggests Fullscope.tv to capture your scopes and download them from the app, then points to Katch.me, which aggregates all of your content in a single page with your username. When you use Katch, people can go to Katch.me/yourusername to see all of your previous scopes, as long as you haven't hidden or deleted them.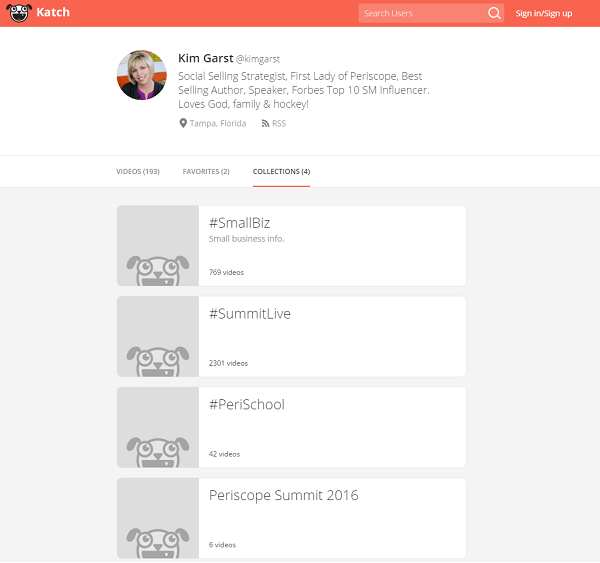 Kim thinks Katch is a great place to aggregate content, especially if you're just starting and you haven't yet figured out how you want to repurpose your scopes. Fullscope is a similar tool, but you won't have a landing page to display all of your scopes.
Listen to the show to hear Kim's thoughts on how expiring scopes can benefit your business.
Equipment
In Kim's opinion the beauty of Periscope and live streaming is you literally only need to have a smartphone (an iPhone or an Android) to broadcast live. However, there are additional equipment options. Kim suggests a diva light because it smoothes out lines and makes you look great. The light comes on its own stand and sets up right in front of you to give you a nice lit look.
Kim also recommends using a sound source. The mic that comes with the iPhone (especially the iPhone 6) is pretty good, she says. However, you can buy an external mic that plugs into the bottom of your phone for around $25 (Kim likes Movo) or a higher-end one (I like Rode).
Although Kim started out with a version of a selfie stick, she now has a tripod by Arkon, which holds two devices because she streams on Facebook Live as well as on Periscope, sometimes simultaneously.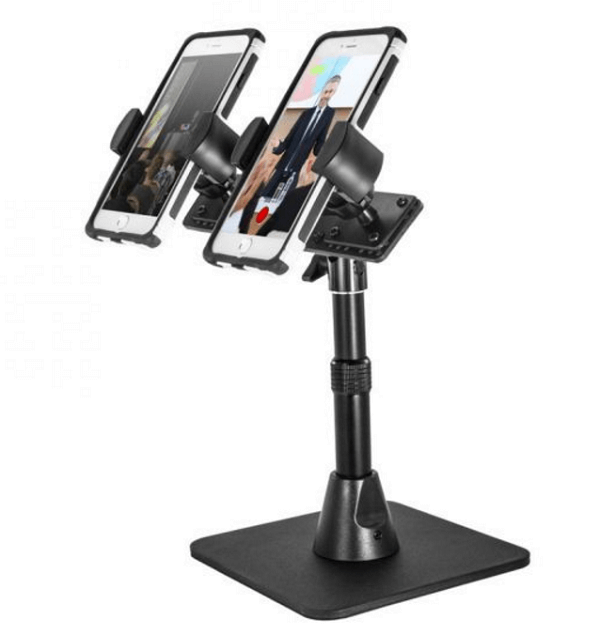 Kim says Arkon has revolutionized the concept of mounts for live streamers. She also has a travel mount with a suction cup on it that she'll attach to the window to get natural light.
Listen to the show to hear Kim's thoughts about whether to film in portrait or landscape view.
Promoting scopes
Kim tries to advertise in advance to let people know about her scopes, since it's made such a big difference in her audience and sales. She finds the people who tune into her broadcasts on Periscope or Facebook Live get to the "know, like, and trust factor" so much faster, and as a result take action much faster than when she used more traditional media techniques.
When you go live on Periscope it generates a link that is tweeted automatically to your Twitter account.
However, in ads, you need to just share the link to your Periscope channel. Kim lets people know they can go to Periscope.tv/kimgarst to tune in and watch live from their browser or watch it through the app.
Listen to the show to discover how broadcasting on Periscope is like having your own TV show.
How Periscope has helped Kim's business
What attracted Kim to pursue Periscope was the people. The live engagement, the feedback, and the community are what got her focused on figuring out strategies for leveraging Periscope for business.
Kim shares how speaking about Periscope at the Traffic and Conversion Summit prompted her to look into the numbers. Periscope has added multiple 6 figures to her business in the last 9 months. In 2016 it will probably be a 7-figure income stream for direct selling of Kim's products and services. They created 17,000 new opt-ins in 2015.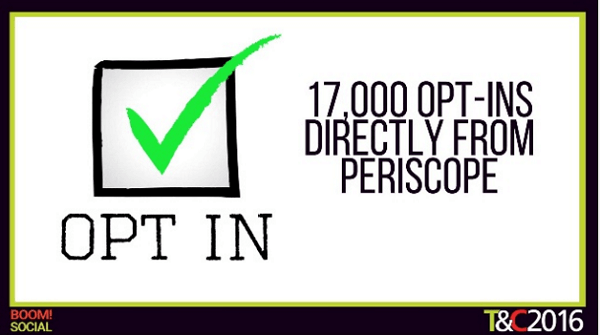 Take the time to build a community and offer value, Kim says. Then, when you say you have something for sale, it's well-received. Kim has seen a major change in her business since she started on Periscope.
Kim has found that Periscope, and live streaming as a whole (such as with Blab and Facebook Live), is a fantastic way to stand out, because not a lot of marketers are taking advantage of it yet. You can show up and deliver great value and connect with people on a human-to-human level.
Since you can't hide behind your computer screen, people get a chance to see who you are and get a feel for you. As a result, you build out that know, like, and trust factor at a super-accelerated rate.
Listen to the show to hear how Kim felt about video before she started broadcasting nearly every day.
Discovery of the Week
Younity, a free iOS app (coming soon to Android), lets you access all of the files on your computer's hard drive (music, video, photos, documents) from your mobile device without having to use a cloud service.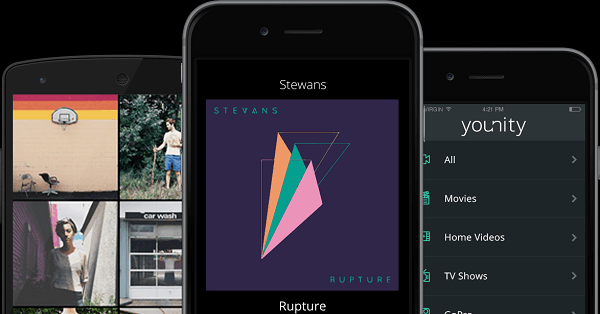 Install Younity on your computer (desktop or laptop), and then install the app on your phone or tablet. Create an account, login, and Younity scans your entire computer for files. When it's done, the file structure from your computer shows up exactly the same way on your mobile app device.
Listen to the show to learn more and let us know how Younity works for you.
Other Show Mentions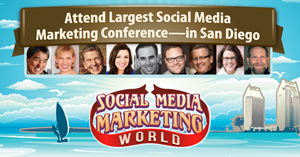 Today's show is sponsored by Social Media Marketing World 2016.
You can now sign up for Social Media Marketing World 2016. It's the world's largest social media marketing conference. By attending, you'll make connections with 100+ of the world's top social media pros (plus 3,000 of your peers) and you'll discover amazing ideas that'll transform your social media marketing. Speakers include Guy Kawasaki, Mari Smith, Michael Hyatt, Jay Baer, and Michael Stelzner.
.
See what attendees experienced at our 2015 conference.
The event takes place in San Diego, California on April 17, 18, and 19, 2016, and our opening-night party is on an aircraft carrier, the USS Midway.
Dan Miller will be doing a 90-minute workshop on how to set up and run a mastermind that will transform your business and life. Mastermind groups give people a unique advantage in everything they do. Park Howell will be hosting a hands-on workshop on the business of storytelling. He has a proven 10-step process to help you craft and tell compelling brand stories that sell, both on- and offline.
Dan and Park are both leading experts on these particular topics. These are just two of many people coming to give 90-minute workshops that are included with your ticket price.
Hundreds of people from more than 50 countries have already purchased their tickets and are committed to coming to this conference. If you've heard about Social Media Marketing World, and have always wanted to come and connect with the leading experts and thought leaders to soak in a lot of knowledge, visit SMMW16.com.
Click here to check out the speakers and the agenda and grab ticket at a great price.
Listen to the show!

Key takeaways mentioned in this episode:
Learn more about the 2016 Social Media Marketing World.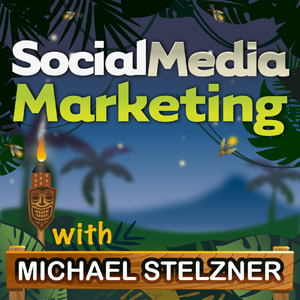 Ways to subscribe to the Social Media Marketing podcast:
What do you think? What are your thoughts on Periscope? Please leave your comments below.