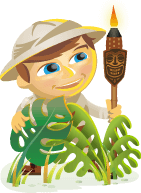 Do you engage with your customers and prospects on social media?
Want tactics to warm up your leads?
To discover how to move people from fans to customers, I interview Kim Walsh-Phillips.
More About This Show
The Social Media Marketing podcast is an on-demand talk radio show from Social Media Examiner. It's designed to help busy marketers and business owners discover what works with social media marketing.
In this episode I interview Kim Walsh-Phillips, CEO of Elite Digital Group, a direct response social agency. She's also a columnist for Entrepreneur Magazine. Her brand-new book, co-authored with Dan Kennedy, is the No B.S. Guide to Direct Response Social Media Marketing.
Kim will explore how to use social media to turn cold prospects into warmer opportunities that lead to sales.
You'll discover which types of content will engage your audience.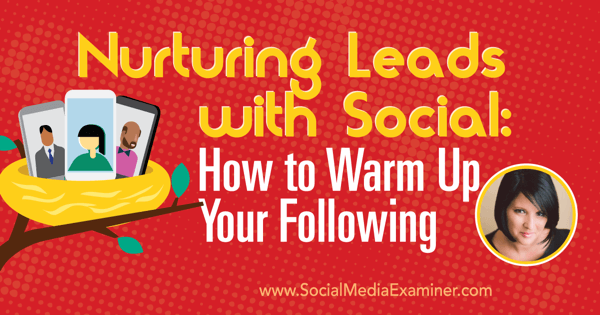 Share your feedback, read the show notes, and get the links mentioned in this episode below.
Listen Now
Where to subscribe: Apple Podcasts | Google Podcasts | Spotify | YouTube Music | YouTube | Amazon Music | RSS
Here are some of the things you'll discover in this show:
Nurturing Leads With Social
Kim's backstory
Kim says she has been doing public relations since before MySpace. Although she would get clients into the newspaper and throw great events, she was unable to show a return on investment. So when it came time for clients to renew, they would cancel. Kim spent much of her time going to networking events, meeting people, and trying to sign new clients. She knew she had to do something differently.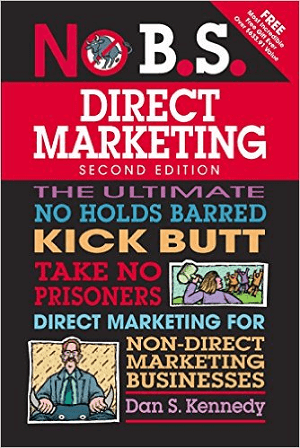 In 2010, a friend gave her Dan Kennedy's original book, the No B.S. Guide to Direct Marketing. Because social is a channel just like direct mail, television, and radio, applying Dan's principles to social media worked.
She could show clients how much money came from every dollar they spent, and was able to keep their accounts,which is something she was unable to do before.
Listen to the show to learn what Kim had to do one time to make payroll.
Direct response social media
Kim explains that people use social media to have conversations, not to read a brochure. Direct response is a marketing tactic used to get a click-through, an opt-in, or drive a purchase.
She shares that before social media, direct response tactics were used in direct mail, infomercials, print advertising, and even email.
Kim says that when you tie social media and direct response together, you have conversations with people to create a direct result that is measured.
Listen to the show to discover why Kim believes email and social media marketing don't carry a lot of direct response messaging.
How marketers can tap into social
Facebook is a cocktail party, Kim explains, whereas Google is a shopping mall (people are there searching for products, programs, and services). If you're going to interrupt their cocktail party with an "excuse me," you have to offer enough value that someone is willing to turn away from their best friend to pay attention to you.
To engage fans in this non-disruptive way, Kim suggests you make a list of the 10 questions prospects ask you most often. For example, if you're an orthodontist, you would use the questions parents ask when they're considering braces for their child.
If you're just getting started in business, she suggests using Quora to find questions people ask about your industry. Kim also shares that you can give services such as Textbroker.com a list of questions and their experts will answer them for you, creating copyright-free content really inexpensively.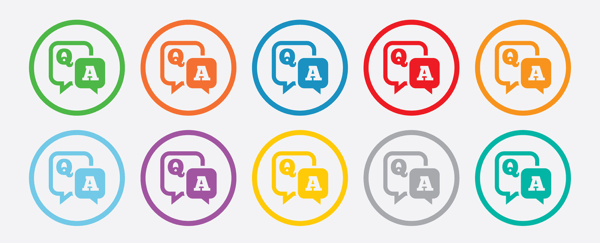 Simply answering those questions makes for great blog content and social media posts. Each day in your social media content, post a link to one of those great blog posts. Alternatively, use it for the post itself. For example: "A lot of people are curious as to how much braces cost. Costs generally range between X and Y." Those types of posts, Kim adds, will only be seen by people who already have a relationship with the orthodontist.
If you were leading out to cold traffic, you'd share an article like "The seven things I wish I'd known before my kid got braces" in the news feed. That piece of content establishes the orthodontist as an expert.
You also want to bring in social proof by communicating stories from people who are happy with your services to people who are potentially interested in your services. Follow that post by serving a second ad containing an offer to come in and have a conversation to prospects who clicked through on the first post.
She clarifies that you only want to show your sales ads to those people who raised their hands and showed some level of interest by reading your article.
Listen to the show to hear Kim's thoughts on remarketing.
Building relationships
Kim says that she had been curating her audience for a significant period of time when her book was first put on Amazon for pre-order. As a result, she only did one (unpaid) social media post and the book became a bestseller.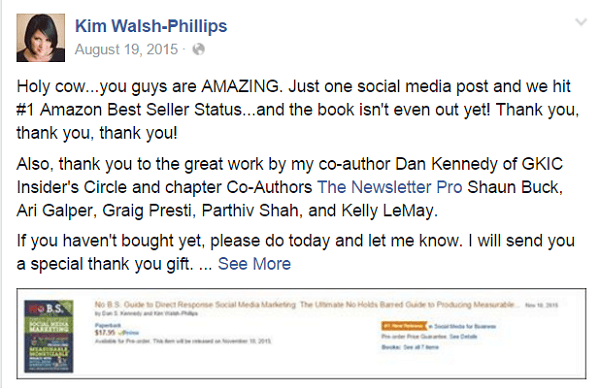 The key is don't start selling to people right away, Kim says. First, build that relationship and follow the formula of the three Cs: conversation, celebration, and content.
1. Conversation. Instead of only speaking to your audience, ask them questions like, "What's your greatest frustration with your industry?" or "What's one question you have about XYZ?" If you aren't getting a good response, the best way to increase engagement is to offer an incentive. Simply say, "Answer us by XX date, and you have a chance to win" and mention a prize.
Kim cautions marketers not to use the words "like," "comment," or "share" in posts because Facebook doesn't like it. Instead, she says to use "answer" or "respond."
Additionally, Kim says, when people take the time to write to you and you want to encourage others to do that, it's important to reply publicly. If it's positive, keep it all public. If it's negative, write a response of "Thank you for your comment. I will message you privately," so others can see you're responsive and attentive. Facebook's new private messaging makes it easy to quickly take any negative comment conversations off the public portal.
The goal is to become as familiar as possible with your audience. Then they're much more likely to trust and believe in you, and take action on your offers.
2. Celebration. A great way to get conversations going with your audience is to make your customers and your Facebook fans the celebrities of your page. One way to do this is to share how your product or service worked for somebody else.
For example, if you're a nutritionist or dietitian with clients whose lives you radically changed, do a Q&A each week with one of your clients. When you feature that person, they're likely to share it with all their friends and family, effectively building huge referral networks for you.
3. Content. When determining what to post, Kim uses the formula of 85% PBS and 15% QVC. PBS (the Public Broadcasting Service) generally gives content away for free. QVC is the shopping channel. She says it's okay to be promotional and share links to your opt-in pages and reports, and talk about your business about 15% of the time, but you want to offer valuable content the rest of the time.
Make sure you use your own content to establish yourself as a thought leader, Kim says.
She explains that while it's great to share other people's content, if you landed a segment on The Today Show, you wouldn't go on and talk about someone else's business. She adds that you should look at your Facebook, LinkedIn, and Twitter strategies the same way. You want to provide content that's authored by you to your market, so they see you as the authority.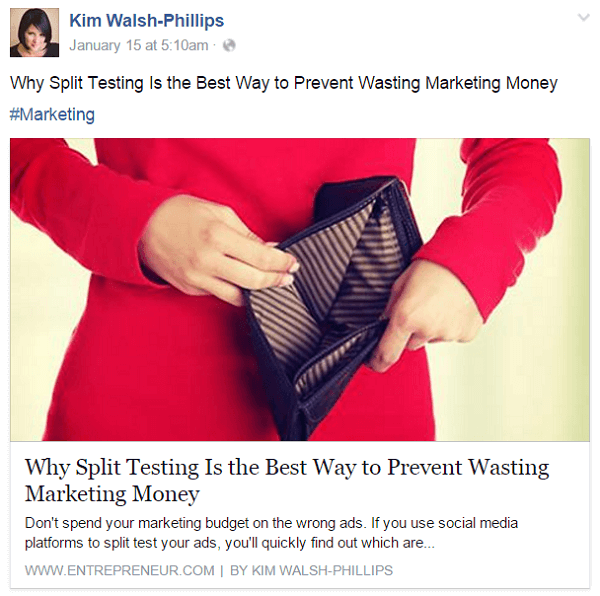 Kim recommends sharing other people's content no more than 5% of the time, and when you do, never just post the link to it. Since you're curating the content, tell people why they should pay attention to it, what you thought about it, share a nugget or two from it, or ask an engaging question.
Kim believes marketers should start with a sales goal, and then build their content around it. For example, if an accounting firm wants do more financial planning work with companies, they can build a content series around the decisions people need to make for financial planning for their business. Then follow it up with an offer at the end.
Listen to the show to discover how we celebrate at Social Media Examiner.
How to promote and ask for the sale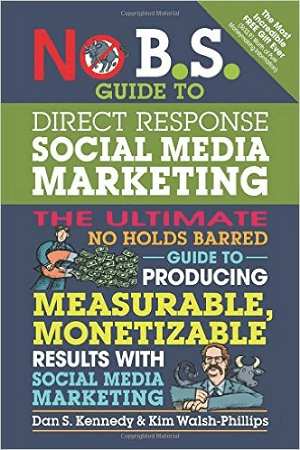 If you have website traffic right now, look at your analytics to determine which page gets the most traffic, especially if you offer a variety of services or programs. Then create a campaign around that product or service.
Kim shares how she did this for a doctor's office. She found the page for a certain procedure got more visits than any other page, so she set up a campaign around it with three different ads as a progression of articles. When people read article one, they were retargeted with article two, and then retargeted with article three. The fourth ad was an offer to make an appointment.
As an alternative, businesses can use more of a one-two punch: see an ad, make a sale. For example, Kim can do one blog post, retarget the people who read it to come on a webinar with her, and convert them with a sale.
The key is to figure out what makes sense for your business. Figure out how long people take to make decisions on purchasing from you, then set up a digital campaign to mirror the decision-making process of your customers.
Listen to the show to learn how to use Facebook metrics to track success.
Discovery of the Week
Between Facebook Live, Periscope, and whatever is next, we're posting more video from smartphones, and the folks at iOgrapher recently sent me their equipment to try out.
The iOgrapher case lets you place your iPhone or iPad into a hand-held rig that also has room for a telephoto or wide-angle lens, a light, and a microphone. You can then hook it up to a tripod or carry it in your hands.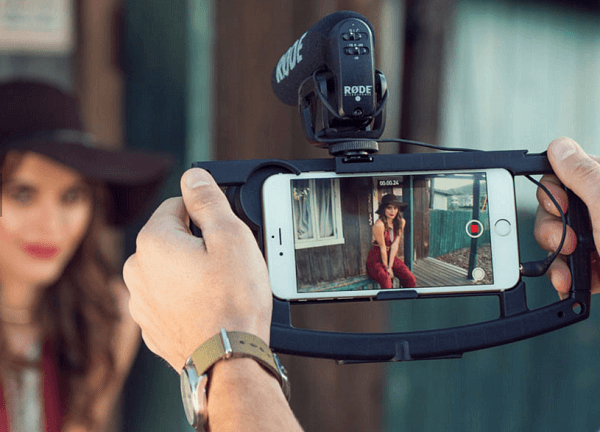 I've done some Facebook Live video with it, and we're using it during location shoots for Social Media Marketing World. It's a dream for anyone doing a lot of video on the go.
You can check out cases starting at $60, as well as other accessories at iOgrapher.com.
Listen to the show to learn more and let us know how iOgrapher works for you.
Other Show Mentions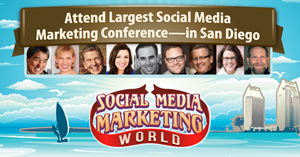 Today's show is sponsored by Social Media Marketing World 2016.
You can now sign up for Social Media Marketing World 2016. It's the world's largest social media marketing conference. By attending, you'll make connections with 100+ of the world's top social media pros (plus 3,000 of your peers) and you'll discover amazing ideas that'll transform your social media marketing. Speakers include Guy Kawasaki, Mari Smith, Michael Hyatt, Jay Baer, and Michael Stelzner.
.
See what attendees experienced at our 2015 conference.
The event takes place in San Diego, California on April 17, 18, and 19, 2016.
During this episode, we discuss the workshops we're adding to Social Media Marketing World this year. Rory Vaden, co-founder of Southwestern Consulting and New York Times bestselling author of Take the Stairs, talks about presenting Procrastinate on Purpose: 5 Permissions to Multiply Your Time at this year's conference.
And Rory is just one of many people doing 90-minute workshops at the conference at no added cost.
Starting on Sunday afternoon, we'll have Writing Copy that Sells with Ray Edwards, How to Do Visuals with Peg Fitzpatrick, Photography With Your Smartphone with Jessica Howell, Podcasting Equipment with Cliff Ravenscraft, Networking for Introverts with Mike Bruny, How to Use Canva with Lisa Larson Kelly from Canva, How to Do Videos on Your Smartphone with Monique Johnson, and Blog Posts with Heidi Cohen.
Over the course of the conference, we also have Park Howell doing a workshop on Storytelling, David H. Lawrence XVII on How to Use Your Voice, Levi Bethune on Video Composition 101, Michael Port on Public Speaking, John Jantsch on How to Start an Agency, Derral Eves on Advanced Video Marketing, and Dan Miller on Masterminds.
Hundreds of people have already committed to coming to this conference and purchased their tickets. If you've just now heard about Social Media Marketing World or have always wanted to come and connect with industry thought leaders, visit SMMW16.com.
Click here to check out the speakers and the agenda and grab your early bird discount.
Listen to the show!

Key takeaways mentioned in this episode:
Learn more about the 2016 Social Media Marketing World.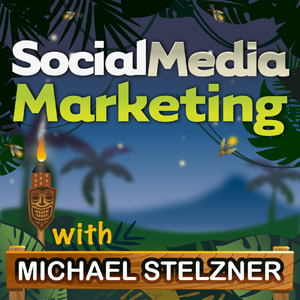 Ways to subscribe to the Social Media Marketing podcast:
What do you think? What are your thoughts on nurturing leads with social? Please leave your comments below.