Welcome to this week's edition of the Social Media Marketing Talk Show, a news show for marketers who want to stay on the leading edge of social media.
On this week's Social Media Marketing Talk Show, we explore YouTube revenue opportunities for channels, learning playlists, and more with special guest, Luria Petrucci of Live Streaming Pros.
Tune In to the Social Media Marketing Talk Show
Listen to the replay of this week's show below. You can also hear the show as an audio podcast on iTunes/Apple Podcast, Android, Google Play, Stitcher, and RSS.
Watch the replay of this week's show below.
About Our Special Guests
Learn more about Luria Petrucci at Live Streaming Pros. You can also check out her podcast, Cre8 Live.
Use the timestamps below to fast-forward to our top stories in the replay above.
4:37 YouTube Announces New Revenue Opportunities for Creators:
17:37 YouTube Adds Learning Playlists and Expands YouTube Giving
23:17 YouTube Gives Users More Control Over Recommended and Up Next Videos
27:57 YouTube Improves Subscriber Notifications and Analytics
32:43 YouTube Cleans Up Comments
38:15 YouTube Confirms Test of Hidden Comments by Default
divider
YouTube Announces New Revenue Opportunities for Creators: At VidCon 2019, YouTube announced a series of new ways for creators to make money on the platform. These include Super Stickers, membership levels, and additional merchandising options.
YouTube introduced animated Super Stickers in a variety of designs across different languages and categories such as gaming, fashion and beauty, sports, music, food, and more. Super Stickers can be purchased by fans during live streams and premieres to show creators "just how much they enjoy their content." Super Stickers are expected to roll out "in the coming months."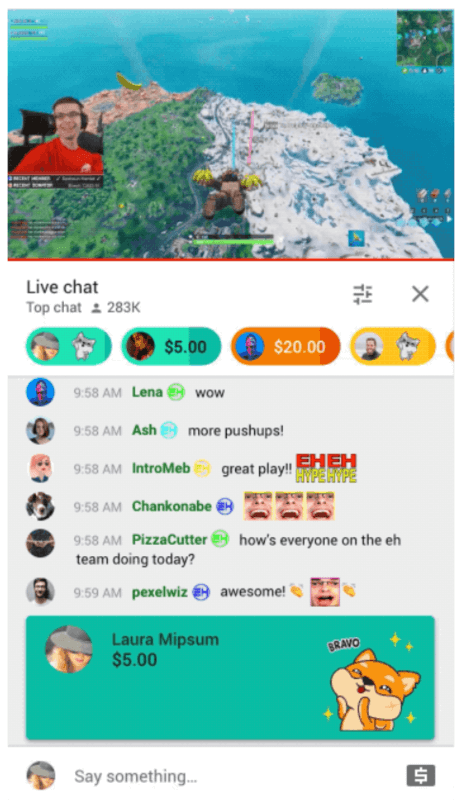 With channel memberships, fans pay a monthly fee of $4.99 to get unique badges, new emojis, and access to special perks like exclusive live streams, extra videos, or shout-outs. This month, YouTube begins testing creator-enabled membership levels. Creators can establish up to five different channel memberships, each with varying perks and price points.
YouTube's Merch shelf with Teespring allows creators to sell merch to their fans directly from their channel. YouTube announced it's adding five new partners to the Merch shelf. These include Crowdmade, DFTBA, Fanjoy, Represent, and Rooster Teeth.
YouTube Adds Learning Playlists and Expands YouTube Giving: In addition to adding new revenue opportunities for creators, YouTube is introducing Learning Playlists "to provide a dedicated learning environment for people who come to YouTube to learn."
Get Everything You Need to Become A Better Marketer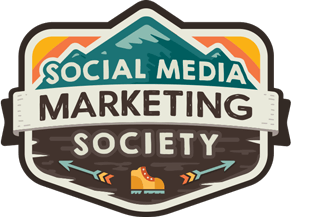 Looking for a one-stop-shop for marketing greatness? Try the Social Media Marketing Society to boost results and become a better marketer through deep-dive training and an always-on community of marketers. The path to better marketing begins in the Society.
START YOUR TRIAL TODAY
Put Google Analytics to Work for Your Business (Online Training)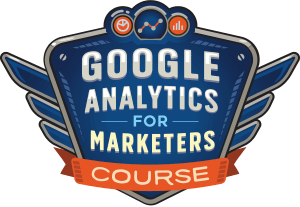 Ever thought, "there's got to be a better way" when it comes to tracking your marketing activities? Are you forced to make decisions based on limited data? With the right training, you can use Google Analytics to measure all of your marketing efforts with certainty.
You'll stop the leaks in your ad spending, justify your marketing spend, gain the confidence you need to make better marketing decisions, and know what's working at every step of the customer journey. Let the world's leading analytics pro show you the way. Check out our new Google Analytics for Marketers course from your friends at Social Media Examiner.
CLICK TO LEARN MORE: ANALYTICS TRAINING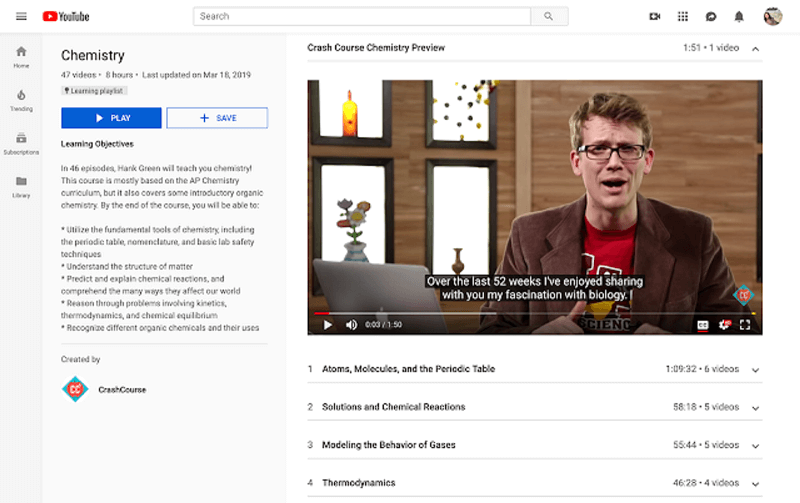 YouTube is initially starting with content from a handful of its most trusted partners like Khan Academy, TED-Ed, and Crash Course, and plans to experiment with a variety of categories from professional skills to academic topics.
YouTube also announced that YouTube Giving is moving out of beta and will be available to thousands of creators in the U.S. in the coming months.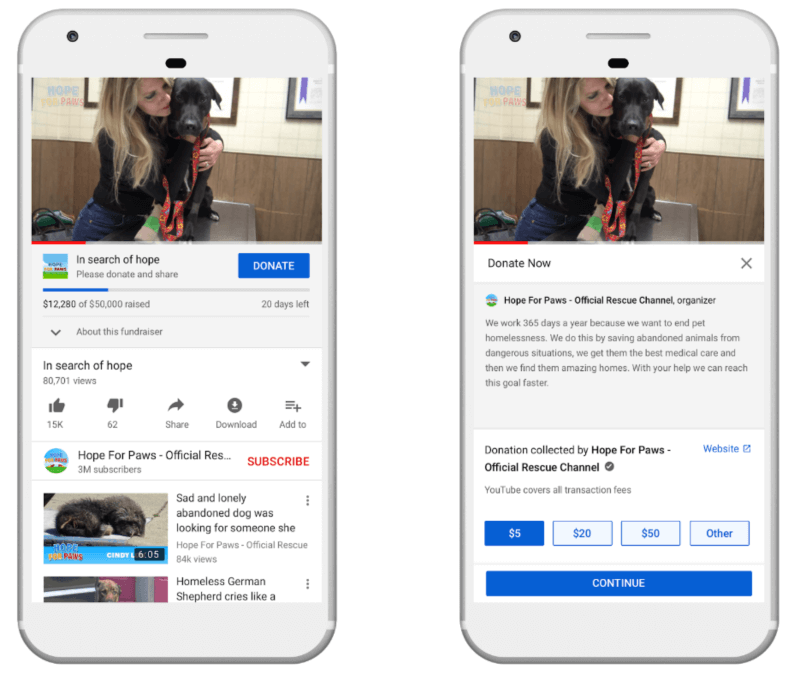 Creators simply select a nonprofit to create a fundraising campaign right next to their videos and live streams. Fans can donate directly on YouTube via a Donate button, making it easier than ever for creators and fans to raise funds for causes they care about on the platform.
YouTube Gives Users More Control Over Recommended and Up Next Videos: YouTube is making three specific tweaks to give users greater control over what videos are recommended on their home page and show up next.
Today we're rolling out new features that give our users more control over what videos appear on their Home Feed and in Up Next suggestions. Read all about it 👉🏾 https://t.co/b8zqvE7sua

— Neal Mohan (@nealmohan) June 26, 2019
These updates include a side-scrolling list of topics that YouTube said, "might be videos related to the one you're watching, videos published by the channel you're watching, or other topics that may be of interest to you." YouTube added the option to remove suggestions from channels you don't want to watch and learn why a video may have been suggested to you.
YouTube Improves Subscriber Notifications and Analytics: YouTube has been updating its systems and infrastructure to make notifications more reliable. YouTube also added two new metrics in YouTube Creator Studio to help creators understand how notifications affect their video views.
YouTube Cleans Up Comments: YouTube shares that potentially inappropriate comments, as identified by an algorithm, will now be held for your review by default. According to YouTube, channels that enabled this feature in its testing phase experienced a 75% drop in comment flags.
This feature is available globally and works on comments in the following the languages: English, Spanish, Russian, Portuguese, Korean, French, Arabic, German, Japanese, Turkish, Vietnamese, Thai, and Indonesian.
YouTube Confirms Test of Hidden Comments by Default: YouTube is currently developing a new feature that hides comments by default. Instead of comments being visible on the bottom section of the page, they'll be relocated to a new, separate section that users can only view after clicking a button.
YouTube confirms a test where the comments are hidden by default https://t.co/3qw6w4fz19 by @sarahintampa pic.twitter.com/TJdycVVLEK

— TechCrunch (@TechCrunch) June 21, 2019
This test was spotted in India on Android devices and confirmed by YouTube. The company will consider rolling out these features more broadly based on feedback from these experiments.
Want to catch our next show live? Click here to subscribe or add our show to your calendar.