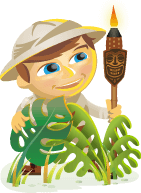 Are you planning to launch a new blog, product or service?
Do you want to know how to organize and execute a successful launch with social media?
To share ways you can use social media to launch or celebrate anything, this episode of the Social Media Marketing podcast gives techniques and insights learned from the launch of My Kids' Adventures' Parenting Adventures podcast.
More About This Show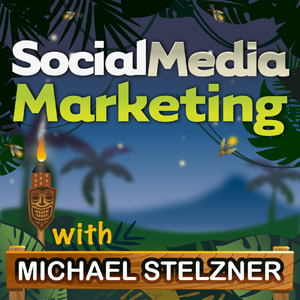 The Social Media Marketing podcast is a show from Social Media Examiner.
It's designed to help busy marketers and business owners discover what works with social media marketing.
The show format is on-demand talk radio (also known as podcasting).
In this episode, you'll learn how to plan your launch and what assets to include. You'll also find out what worked for us and what didn't.
Share your feedback, read the show notes and get the links mentioned in this episode below!
Listen Now
Where to subscribe: Apple Podcast | Android | Google Podcasts | Google Play | Stitcher | TuneIn | Spotify | RSS
Scroll to the end of the article for links to important resources mentioned in this episode.

Here are some of the things you'll discover in this show:
Launching With Social
Start the launch process
The first thing I did was to prepare a PowerPoint presentation for people on the internal team. If you're a one person show, you can prepare the same ideas and present them to a friend or even to yourself. What's important is to go through the process below.
First you need to identify the audience you want to target. As part of the annual survey for Social Media Examiner and My Kids' Adventures, we asked two questions.: "Do you listen to podcasts?" and "Are you a mom or a dad?". Based on the responses we were able to determine that dads listen to podcasts more than moms which helped us to resize our expectations.
You then need to identify your biggest asset. Whenever you launch anything, you should use what I call tag-along marketing. You've built an audience somewhere – with a blog, a newsletter, an existing podcast. This asset you own is there for you to use. Piggyback some of the marketing efforts for your new venture on it. My biggest asset was the Social Media Marketing podcast.
Next take a look at who you're up against. I looked at the Kids & Family category and identified Sesame Street, Adventures in Odyssey and other podcasts from established brands that have been around forever as competitors.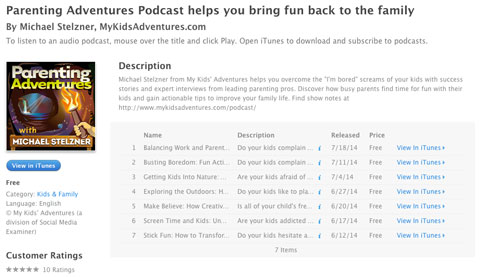 You need to establish what your product is all about. To wrap everyone's heads around Parenting Adventures, I simply shared that it's a 30 minute interview show followed by a fun activity.
Then choose your launch date. The Parenting Adventures podcast launched on Friday, June 13, 2014.
Listen to the show to hear why this date was chosen to launch the Parenting Adventures podcast.
Find the best way to launch
One of my strongest assets are the relationships we've built. From these relationships, I was able to identify different "camps" of people we could reach out to for their support.
One of the obvious camps was staff and contractors who work for our company. For the second camp, we identified allies from the bloggers and podcasters the My Kids' Adventures marketing team has been building relationships with for a year. Another camp included people who write for My Kids' Adventures and the last camp was made up of my personal friends.
Listen to the show to find out other things we had in the launch pipeline.
Leverage your website traffic
When people come to your website to read an article, they might discover you have something more to offer.
We added the Parenting Adventures podcast to the website navigation bar at the top of the page, to the sidebar and the About Us page.
I also put together a 'help us spread the word' page to give people everything they need to promote the show for us. On that page I included a video to thank people for their participation.
Listen to the show to discover how we are using this episode of the Social Media Marketing podcast to promote Parenting Adventures.
Make it frictionless
The first thing on the Parenting Adventures launch page is a welcome video. Then I outline Step 1, Step 2, Step 3 and Visual Assets.
Step 1 showed people how they could participate in our ThunderClap campaign.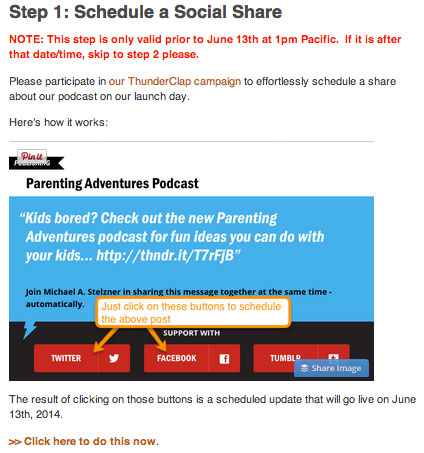 Step 2 let people use Click to Tweet to send a pre-crafted tweet and promote the show; I also created a few tweets for people to use after the show launched.
Step 3's Other Ideas included pre-crafted text updates with images for Facebook and Google+and a YouTube video to introduce the podcast. I also invited bloggers to publish an article for their own sites and made a 34-second audio mention available for podcasters to play on their own shows.
Listen to the show to hear what else was included in the launch page.
Recruit helpers from your camps
I mentioned we had four groups (or camps) of people to communicate with via email and asked for their commitment to help us.
For example, we had our Managing Editor Jennifer Ballard reach out with an email to each of the My Kids' Adventures writers. Each email was written to include their name and a personal note similar to the following.
SUBJECT LINE: Kirsten, Your help regarding MyKidsAdventure.com
Hi, Kirsten.
Thanks for writing for MyKidsAdventures.com. Thanks so much for you article on Glow-In-The-Dark Bowling.
Quick question: Mike (our Founder) is launching a brand new podcast called Parenting Adventures on June 13, 2014. Would you be willing to help us get the word out? It could be something as simple as a tweet or a Facebook post, really anything you think that could be helpful. Just let me know and I'll send you more details when we approach the launch.
P.S. The podcast cover art is attached.
P.P.S Did you know more than 400,00 people have visited My Kids' Adventures since we launched? Pretty cool, huh?
Every person was in a spreadsheet we used to note whether the message was sent, whether people replied to the message and if they said they'd be willing to help.
We repeated this with a slightly different script for every different group of people we defined.
We sent these emails to about 400 people and within a week had the list down to 200 people who indicated they were willing to help.
Listen to the show to find out how and when we continued to communicate with people who agreed to help.
Solicit your list to help you promote
Eleven days before the launch, we sent out this email to the My Kids' Adventures newsletter subscribers (5,000 people).
SUBJECT: Jim, new podcast launch, your help
Hi, Jim.
I have some exciting news. We're launching our new Parenting Adventures podcast very soon and could use your help. If you visit the link below, and agree to share the news your tweet or Facebook update will be queued and combined with many other people. Then on June 13, all those social shares will release helping the podcast launch with a bang. It takes literally seconds, see?
I linked the email to the ThunderClap campaign instead of the promotion page. I ended up with 227 people who agreed to participate in the ThunderClap campaign, with a combined social reach of 1.9 million people.
On June 19, we sent out a different email to the Social Media Examiner newsletter subscribers (260,000 people).
SUBJECT: Ian, we have a new podcast!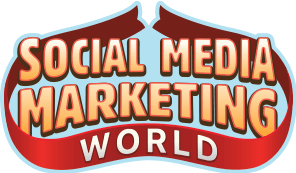 Get Expert Social Media Marketing Training!
Want to keep ahead of your competitors? Need to master a social platform? Discover how to improve your social media marketing at Social Media Marketing World 2020, brought to you by your friends at Social Media Examiner. You'll rub shoulders with the biggest names and brands in social media, soak up countless tips and new strategies, and enjoy extensive networking opportunities . Don't miss the industry's largest conference. Get in early for big discounts.
Sale ends
Friday, December 6th, 2019

.

CLICK HERE TO LEARN MORE
Hi Ian.
We just launched a new weekly show called Parenting Adventures, which is affiliated with our sister property over at MyKidsAdventures.com. Even if you aren't interested in the topic, I would love your help getting the word out. See below.
With this new show, the top parenting experts, providing you actionable tips you can immediately implement for more fun with your family.
You can listen whenever you want.
How to Subscribe to the Podcast:
– Click here for iTunes or find us in the Apple Podcast app by searching for Parenting Adventures:
– Click here for Stitcher radio
– Click here to listen from your web browser
Help me Spread the Word
I could use your help.
1. Would you click here to share the podcast on Twitter
2. I would love an iTunes rating and/or review (gets us more exposure via iTunes)
3. Click here for other ways to help get the word out (and to see HOW we launched this show).
Thanks for your continued support!
Listen to the show to find out why we approached these two groups differently.
Use social media
To get the buzz going and help with the launch itself, we were able to use several social properties to introduce people to the Parenting Adventures podcast.
For example, on the @kids_adventures Twitter account we did picture tweets with a link to our ThunderClap campaign.
Launching THIS WEEK: Parenting Adventures #Podcast by @Mike_Stelzner! Spread the word: https://t.co/lTDDou21Rm pic.twitter.com/pXaKIeVbiZ

— My Kids' Adventures (@Kids_Adventures) June 8, 2014
We posted the podcast cover art on the My Kids' Adventures Page on Facebook with an announcement.
We promoted the upcoming podcast with tweets from the @smexaminer Twitter account that linked to the launch page where people could join the ThunderClap campaign.
Launching THIS WEEK: Parenting Adventures #Podcast by @Mike_Stelzner! Spread the word: https://t.co/lTDDou21Rm pic.twitter.com/pXaKIeVbiZ

— My Kids' Adventures (@Kids_Adventures) June 8, 2014
In addition to Twitter and Facebook, we published related updates from LinkedIn and Google+. I continue to play a Parenting Adventures outro at the close of every single Social Media Marketing podcast.
Listen to the show to get insights from the ThunderClap campaign.
The results
The Parenting Adventures podcast made it to #4 in the iTunes Kids & Family category. The show is currently listed at #5 or #6 the New and Notable category and has a weekly listener base of 700 people listening to every episode.
Listen to the show to hear a key take-away and find out how we use context to gauge the success with Parenting Adventures.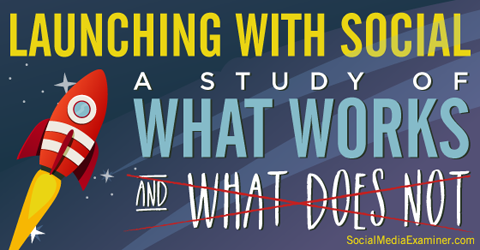 Other Show Mentions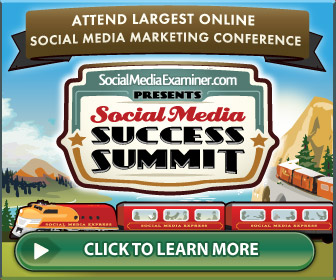 Today's show is sponsored by Social Media Success Summit 2014.
This is our largest online event. It's completely online, so no travel involved. There will be three sessions each day spread over an entire month. Each day has a theme.
Visual marketing is an important part social media and here's a sample of what we're going to cover:
How to Use Visual Content to Drive Massive Social Media Engagement with Kim Garst
How to Get Noticed on Pinterest with Cynthia Sanchez
How to Build A Pinterest Presence Like Whole Foods Market with Michael Bepko from Whole Foods Market
How to Use Visual Content to Get More Shares and Drive More Traffic to Your Blog with Donna Moritz
How to Implement a Successful Instagram Marketing Plan with Jen Herman
How to Use Instagram to Sell with Sue B. Zimmerman
How to Visually Stand Out in an Image Saturated World with Jessica Gioglio from Dunkin' Donuts
In all, we have 40 different sessions that focus on showing you how to use visual marketing across various visual channels.
If you want to learn more, visit here where you can check out all of the speakers and the agenda. Make sure you grab your ticket before the price goes up. We've got a lot of earlybird sales going on right now.
Key takeaways mentioned in this episode:
Ways to subscribe to the Social Media Marketing podcast:

What do you think? Are you launching or celebrating anything soon? What are your thoughts on how to best launch a product service? Please leave your comments below.