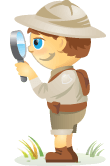 Welcome to this week's edition of the Social Media Marketing Talk Show, a news show for marketers who want to stay on the leading edge of social media.
On this week's Social Media Marketing Talk Show with Michael Stelzner, we explore Instagram Live with Friends with Jeff Sieh, Facebook Live Video Producer with Luria Petrucci, Snapchat external link sharing with Carlos Gil, and other breaking social media marketing news of the week!
Watch the Social Media Marketing Talk Show
If you're new to the show, click on the green "Watch replay" button below and sign in or register to watch our latest episode from Friday, October 27, 2017. You can also listen to the show as an audio podcast, found on iTunes/Apple Podcast, Android, Google Play, Stitcher, and RSS.
For this week's top stories, you'll find timestamps below that allow you to fast-forward in the replay above.
Facebook tests Live Video Producer Tool with multi-camera support and GFX features https://t.co/wBPUgrcVxg pic.twitter.com/Z0UOyxSbOE

— TNW (@TheNextWeb) October 25, 2017
Facebook Supports 4K Video Uploads: Facebook is testing 4K video uploads and viewing using the 2160p UHD-1 Ultra-High-Definition Television standard. Earlier this year, Facebook rolled out 4K support for Live 360 video along with other enhancements but this is the first time it has been spotted on standard video uploads. (11:10)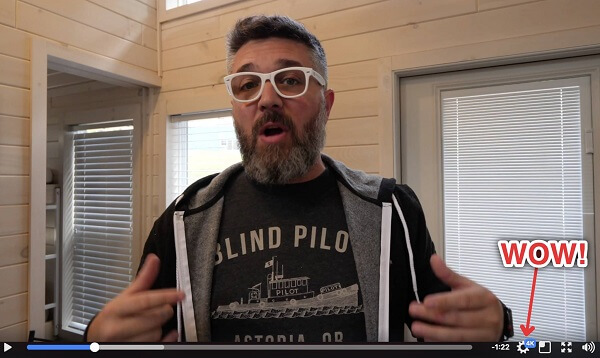 Vimeo and Livestream Debut New Live Event Camera, Mevo Plus: Shortly after finalizing its acquisition of Livestream, Vimeo debuted the new Mevo Plus camera, a "pocket-sized live event camera… [featuring] faster data transmission speeds, increased range of use, stronger Wi-Fi performance, reduced network interference, and improved stability." This new camera also makes it easy for creators to edit video in real time and stream live to every major platform. (13:44)
.
Instagram Introduces Split-Screen, Two-Person Live Video: Instagram now allows broadcasters to invite viewers to join their live video streams within the app. Once the other person is added to the live stream, the screen splits into two with the host on the top and the guest below. Instagram began testing this new feature with "a small percentage" of users this past August and rolled it out globally on both Android and iOS devices this week. (20:02)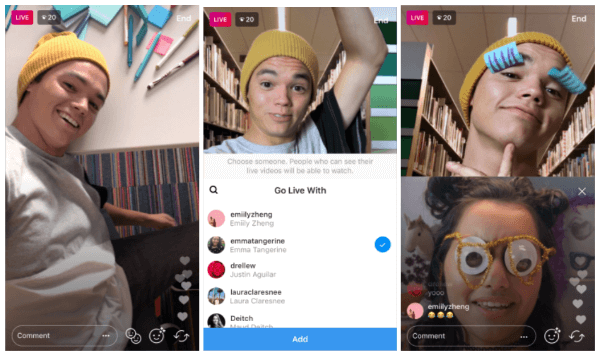 Slack Introduces Interactive Screen Sharing: Slack expanded its screen sharing capabilities to now include interactive screen sharing. Now users can "invite others to write, code, design – or whatever working together means to you – all directly from your shared screen." (27:44)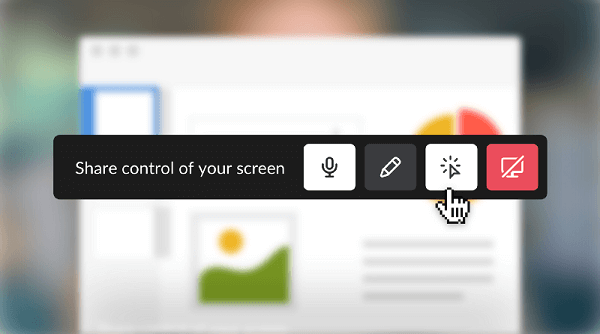 Snapchat Rolls Out External Link Sharing and Temporary Ghost Mode Option: Snapchat rolled out two new features along with an update to its iOS app this past week. These include the ability to share links from other apps via the iOS share sheet, which allows users "to send a private message with the link to one or several people." Snapchat also rolled out the ability to opt for "Ghost Mode" for a limited span of 3 to 24 hours rather than having to completely turn on or off live location sharing. (30:40)
Snapchat dangles referral traffic with link sharing from other apps https://t.co/FidIjqQt4U pic.twitter.com/7iq0gSQyd9

The Conference You've Been Waiting For

As a small business marketer, you can probably only pick one or two events to attend each year. Get an unbeatable conference experience and expert training at Social Media Marketing World in sunny San Diego, California—from your friends at Social Media Examiner.

🔥 As a valued reader, you can save $650 on an All-Access ticket if you act now! Sale Ends Tuesday! 🔥

CLICK HERE TO LEARN MORE

— TechCrunch (@TechCrunch) October 24, 2017
Facebook Messenger Integrates In-App Payments to Family and Friends With PayPal in the U.S.: A partnership between Facebook and PayPal announced a year ago enabled transactions from online merchants through their Messenger chatbots. Starting this week, Facebook Messenger and PayPal extending this integration to include peer-to-peer payments in the U.S. PayPal also rolled out a new customer service bot for Messenger, which allows customers to "seamlessly receive payment and account support directly in the app."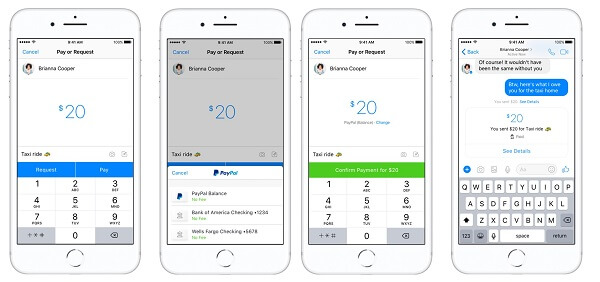 Facebook Tests Paywall and Subscription Support for Instant Articles: Facebook announced it will be testing news subscription models in Instant Articles with "a small group of publishers across the U.S. and Europe." The program will begin with two paywalled options for publishers, a metered model where everyone gets to read 10 free stories per month before needing to subscribe, and a freemium model where the publishers choose which articles to lock. Those who haven't subscribed to the publication will also be prompted to subscribe to gain full access to the publishers' content. Facebook confirms plans to initially test paywalls and subscriptions on Android devices but it plans to expand it "soon."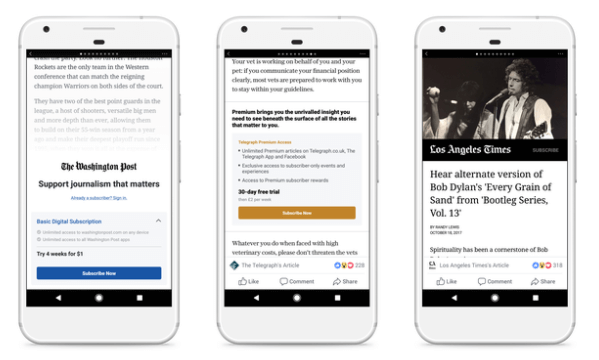 Facebook Experiments With In-App Purchases and Ads in Instant Games on Messenger: Facebook is working with "select game publishers" to develop interstitial and rewarded video ads and in-app purchases within Instant Games on Messenger. Facebook also announced it's making it easier for developers to submit and launch games directly on the platform with more robust developer tools for measurement and ad optimization. Instant Games is a closed beta platform for developer partners on Messenger for iOS, Android, and news feed. Facebook plans to open the platform wider once monetization features and tools are firmly in place.
Facebook Messenger lets games monetize with purchases and ads https://t.co/eQSP3jQ2gm by @joshconstine

— TechCrunch (@TechCrunch) October 19, 2017
Facebook Partners With Auto Industry Leaders to Simplify Car Buying in the U.S.: Facebook announced that "in the coming weeks," Marketplace will be partnering with auto industry leaders such as Edmunds, Cars.com, Auction123, and others to make car buying easier for shoppers in the U.S. Facebook users will be able to browse inventory from auto dealers, use enhanced filters to find exactly what they're looking for, and communicate directly with dealerships from within Facebook and Messenger.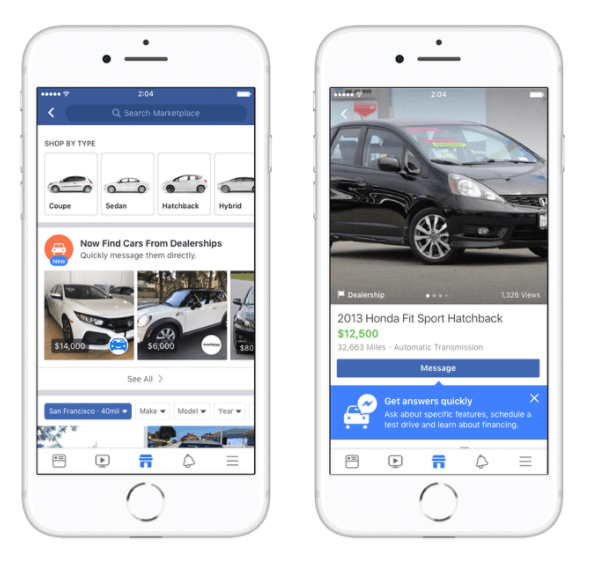 Facebook Workplace Officially Rolls Out Chat Apps for Desktop and Announces Group Video Chat: Facebook officially released a new desktop app for Workplace Chat with new features like screen sharing. Facebook also announced plans to roll out a group video chat with the capability to create virtual conference "rooms" for up to 50 people "in coming months." Along with these new apps and features, Facebook is also updating the overall design of Workplace to simplify the interface and make it consistent across Android, iOS, desktop, and web.
Facebook Stories Features Collapsible Menu and "Play All" Option: Two new features were spotted for Facebook Stories this week. These features include a collapsible menu and a Play All option for Stories.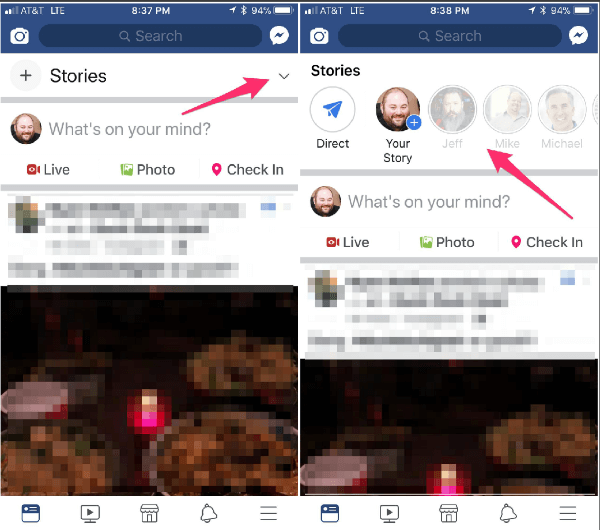 LinkedIn Debuts Smart Replies for Messaging: LinkedIn is using machine learning to generate "smart replies" within its messaging feature. LinkedIn will suggest three possible responses that are contextual and relevant to the conversations you're having and the messages you've received. Smart replies are first rolling out globally in English within the LinkedIn mobile app and on desktop. In the near future, LinkedIn plans on "personalizing your smart replies further" beyond simple replies with suggestions that might include names. LinkedIn also plans to expand this new technology to more languages.
Google Expands Booking Button to More Business Listings: Google initially rolled out the ability to book appointments at spas and salons directly on Google Maps or search with Reserve with Google. Google has since expanded this functionality to more U.S. businesses. With the help of several scheduling partners, business owners can now add a Booking button to their listing directly from their Google My Business account. Google announced that this new feature will be rolling out over the next few days in the U.S. and will be coming to other countries and business categories "soon."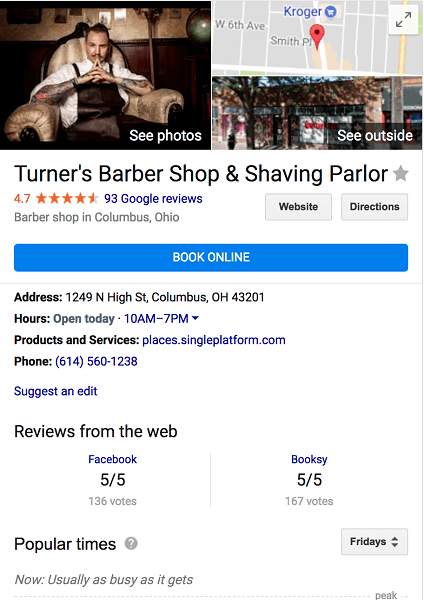 Facebook Clarifies Impact of Explore Feed Tests for Page Posts: Amid concerns that the rollout of Facebook's discovery-focused Explore feed signaled possible changes to how personal posts and page content could appear in the news feed, Facebook issued a clarification around its test of a separate feature being run in Sri Lanka, Bolivia, Slovakia, Serbia, Guatemala, and Cambodia. Facebook confirmed that it's currently testing "one dedicated space for people to keep up with their friends and family, and another separate space, called Explore, with posts from pages" in these specific markets but stated that it currently has no plans to roll this test out further or to charge pages for distribution in the news feed or Explore feed.
WhatsApp Expected to Roll Out Voice and Video Calling for Group Chats: WhatsApp's icons for voice and video calls were spotted inside an example of a group chat used in the company's recent announcement about live location sharing rolling out to the app. This sighting has led to speculation that the messaging app will soon expand video and voice calling to ongoing group conversations. Currently, voice and video calls on WhatsApp can only be shared one on one.
WhatsApp group chats are about to become a lot more annoying https://t.co/9fbRUdBig6

— The Independent (@Independent) October 23, 2017
Facebook Introduces News Feed Publisher Guidelines: Facebook released News Feed Publisher Guidelines, which include "do's and don'ts" to help publishers succeed on its platform. They offer an overview of how the news feed works in light of the values and signals considered when ranking stories, the standards and policies being enforced, and the available storytelling tools that help content reach the right audience. Facebook then provides "actionable strategies and three publisher principles" for creating and posting content to the news feed.
Twitter Provides Detailed Transparency for Ads: Twitter is taking steps to "dramatically increase transparency for all ads on Twitter." According to the company, this initiative also includes improving controls for customers and stricter advertising policies for marketers. Twitter's new, industry-leading transparency center will provide greater visibility into who's advertising on Twitter and the campaign details about the creative, timing, and ad targeting for these ads. Twitter will initially roll out this update to users in the U.S. but eventually plans to make them available globally.
Gmail Now Supports Third-Party Add-Ons: Google announced that Gmail users can now "do more" from their inbox with new third-party add-ons such as Asana, Dialpad, and other partners. With these new integrations, businesses can quickly and easily connect with customers, track projects, facilitate invoicing, and more directly within the Gmail inbox.
Want to catch our next show live? Click here to subscribe or add our show to your calendar.