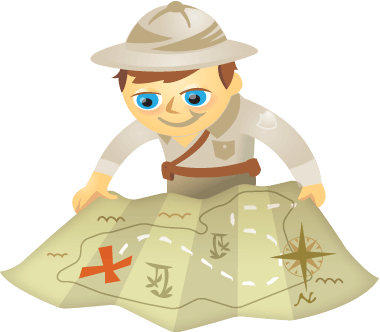 Do you need to bump up your conversion rate?
Have you put social media front and center to help you do that?
The underlying power of increasing your conversion rate is targeting the right kind of traffic. Where does the right kind of traffic come from? It comes from social.
In this article you'll discover three ways you can use social media to enhance your conversion rate.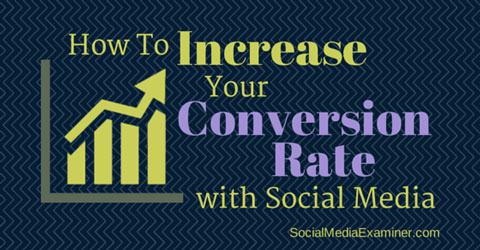 #1: Improve Signups With Social Login
Social logins allow users to sign up for and log into your website, app, list or service through their social accounts, rather than creating a new account just for your site.
For most sites, social login is killer because it has several benefits. The frictionless one-click signup of an existing account is attractive to users and has a pretty good conversion rate. Since most users are already logged into their social accounts (or at least have their social password memorized), there's no password fatigue.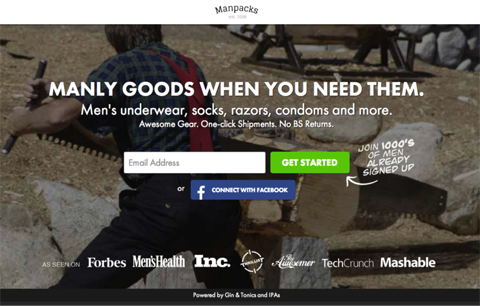 The cornerstone of getting visitors to sign up using their social login information is a clean user experience. The way you offer a social login option can make signup and sign-in processes more appealing to visitors.
For example, Forbes offers two ways to sign up—users can choose a social network or complete a form. Visually, people perceive clicking a button to be much easier than filling out a form. On a screen, a form looks heavier—as if it takes more effort to complete. People will almost always choose the simpler, shorter option.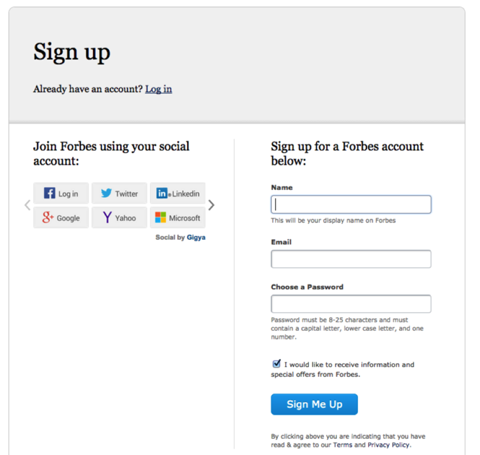 Fox.com makes it even less appealing to sign up in the traditional way. Visitors can sign up using their email address instead of their social logins, but they have to click an extra link (Create a Fox.com Account). Extra clicks equal extra effort and discourage visitors from using the form. It's easier, and preferred, to click the relevant social network and be done.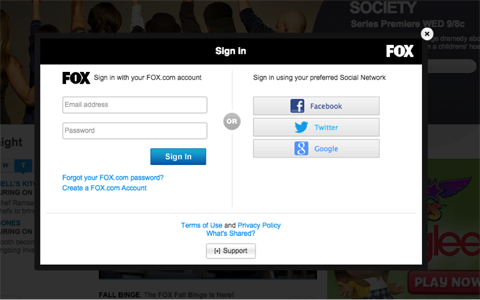 Tying your website login to a user's social login has a vastly superior signup conversion compared to traditional methods.
Get Everything You Need to Become A Better Marketer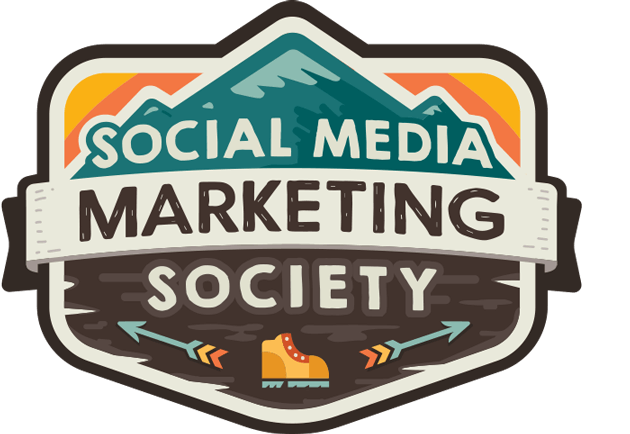 Looking for a one-stop-shop for marketing greatness? Try the Social Media Marketing Society to boost results and become a better marketer through deep-dive training and an always-on community of marketers. The path to better marketing begins in the Society.
START YOUR TRIAL TODAY
#2: Reduce Shopping Cart Abandonment With Social Checkout
Social login works on the front end, but it also works on the tail end of a conversion when the customer is ready to check out. It is definitely an important part of the process.
Offering a social checkout option reduces shopping cart abandonment. When you allow customers to check out using their social profile, you're simplifying the process—and simple is the most critical element of an ecommerce interaction. You always want to avoid cart abandonment (the most vile of curses for ecommerce).
Put Google Analytics to Work for Your Business (Online Training)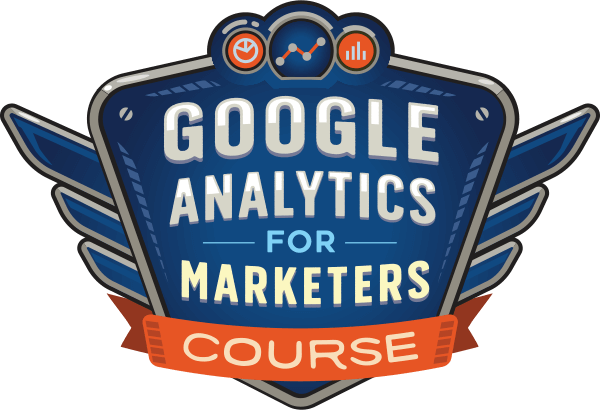 Ever thought, "there's got to be a better way" when it comes to tracking your marketing activities? Are you forced to make decisions based on limited data? With the right training, you can use Google Analytics to measure all of your marketing efforts with certainty.
You'll stop the leaks in your ad spending, justify your marketing spend, gain the confidence you need to make better marketing decisions, and know what's working at every step of the customer journey. Let the world's leading analytics pro show you the way. Check out our new Google Analytics for Marketers course from your friends at Social Media Examiner.
CLICK TO LEARN MORE: ANALYTICS TRAINING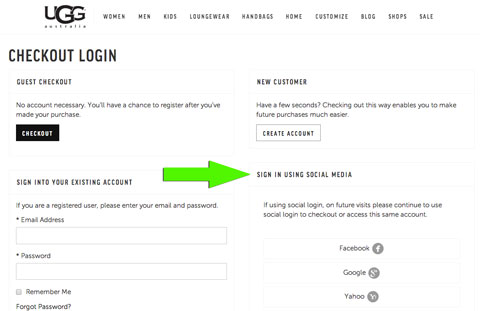 Notice how UGG structures the beginning of their shopping cart process. It's posed as a sign-in, rather than a checkout. This provides a more seamless conversion funnel for UGG, while softening the purchase call to action for the customer.
#3: Encourage Social Proof With Easy Sharing
"Social proof," says Gregory Ciotti of Help Scout, "is the marketing tactic for easing the minds of worried customers." It comes in many forms: reviews, social status updates, side conversations, word-of-mouth marketing and more.
Social media is a key player in relaying social proof: People tend to trust reviews and recommendations that come through social media because they are seen as unbiased and genuine.
Happy customers are your best bet for word-of-mouth marketing. There's no better time to leverage the social sharing potential of these customers than right after they purchase.
If you can get your customers to share their purchase with their social networks, you'll improve trust with an expanded audience (your buyers' friends and families), therefore improving the conversion rate of your product or service.
Following our mantra of keeping things simple for the user, you can pre-fill a social sharing option. Customers don't have to do anything but click a button to let their friends know about their purchase.
If sharing is paramount to you, add a catchy headline that makes buyers want to share their purchase with friends so they don't miss out on a great deal, or add a coupon as incentive.
Keep in mind that people aren't only swayed by reviews and recommendations. They're swayed by how others interact with your overall content (like blog articles).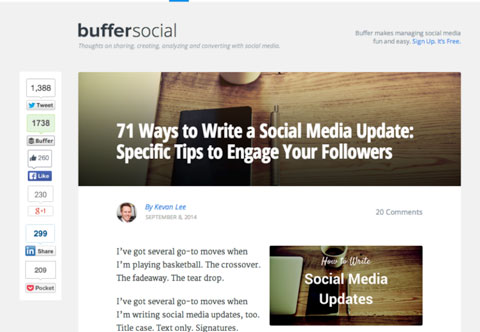 For example, Buffer's articles are wildly successful in the social sphere. Just look at their social shares above. By displaying the number of tweets, likes, +1s and shares, Buffer gives their audience strong social proof that the content is useful and others like it. The result is a form of conversion optimization.
Even Google's Knowledge Graph recognizes the significance of social following by featuring it in search results. Although obviously favoring their own social network (Google+), the results are still there as additional social proof.

You can use authentic social media proof in your own social profiles and website by embedding positive Twitter comments, displaying the number of social shares (more shares mean more trust) and comments and posting YouTube video testimonials.
Each of these forms of social proof are real testimonials and can go a long way in ramping up conversion rates by building trust.
Over to You
Everyone recognizes that social networks are powerful marketing channels. However, fewer people realize that they have a direct impact on optimizing conversion rates.
Guide your customers toward more social interaction and sharing with subtle but deliberate design choices and the option to share their purchases. Both of those tactics provide social proof, the most powerful element of conversion optimization.
What do you think? How are you using social media to optimize your own conversions? Do you have more ideas to share? Let us know what's working for you in the comments.