Are you using LinkedIn for marketing your products? Have you heard of LinkedIn product pages?
In this article, you'll discover how LinkedIn product pages can help you build awareness and sales for your products.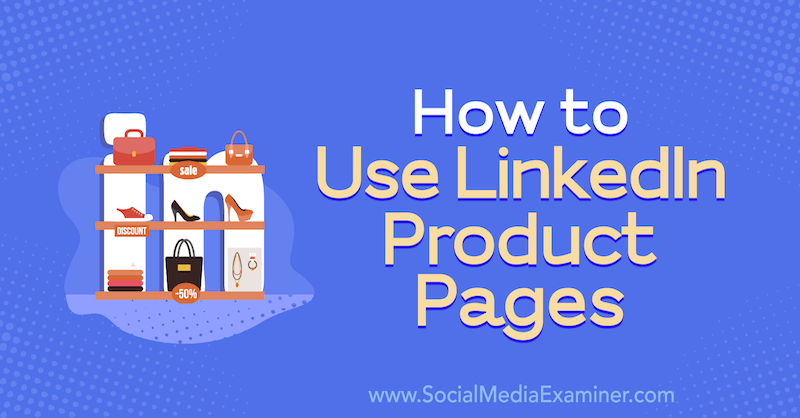 About LinkedIn Product Pages
Introduced in December 2020, LinkedIn product pages allow you to build awareness for your products and develop a "trusted community of information" around those products and your brand. You can build social proof on a product page by highlighting notable customers and gathering ratings and reviews from LinkedIn members.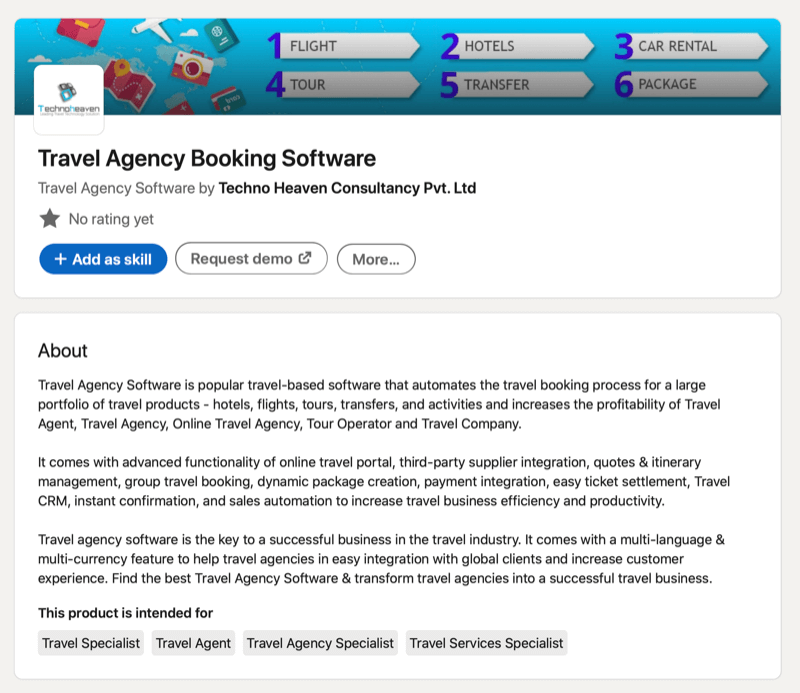 When LinkedIn members visit your product page, they're invited to leave a review. The person leaving the review has to confirm that they're a genuine customer and are asked to rate your product on a scale from 1 to 5.
The review itself can be up to 500 characters in length and LinkedIn prompts members to write about the pros and cons of the product. An optional step is to select the key strengths of the product. At the time of this writing, there are four options to choose from: Easy to Use, Easy Setup, Innovation Features, and Good Support.
Reviews are visible to the whole LinkedIn platform so anyone can see the member's name and profile headline attached to the review. After a customer submits a review, they're invited to follow your LinkedIn product hashtag to keep up with your product posts.
Additionally, your employees can leave reviews for your product and LinkedIn will identify that they work for the company.
Once your page has received five reviews, an aggregated review score will appear above the reviews.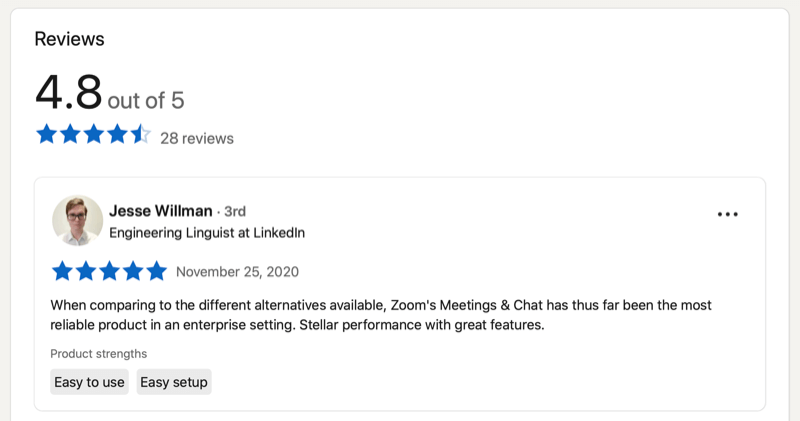 LinkedIn members will also be invited to add that product as a skill to their LinkedIn personal profile.
Product pages are currently only available to B2B software companies but are gradually rolling out to other areas. Note that you can't use product pages if you have a service-based business. To share your services on LinkedIn, they appear under your personal profile rather than your company page for now.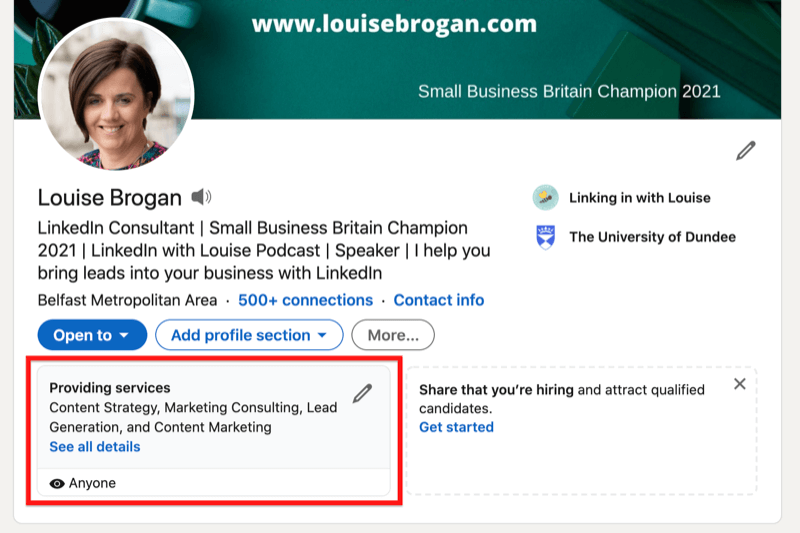 🌟 Ready to Supercharge Your Social Marketing Strategy? 🌟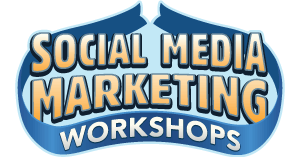 Struggling with your social marketing? You're not alone. The solution? The Social Media Marketing Workshops!

During these live 2 hour deep-dive workshops, you'll discover what's working now on Instagram, Facebook, TikTok, YouTube, and LinkedIn. Skyrocket your engagement, broaden your reach, and amplify your sales.

Become the marketing hero your company and clients need—without leaving your home!
🔥 Save $670 on an All-Access Ticket! Sale Ends Tuesday! 🔥
GET YOUR TICKETS NOW
Now that you know the benefits of having a product page, here's how to set one up for your business.
#1: How to Create a LinkedIn Product Page
To create a product page, you must have either super admin or content admin access to the company page.
Open the Products tab on the menu bar and then click on the Add Product button.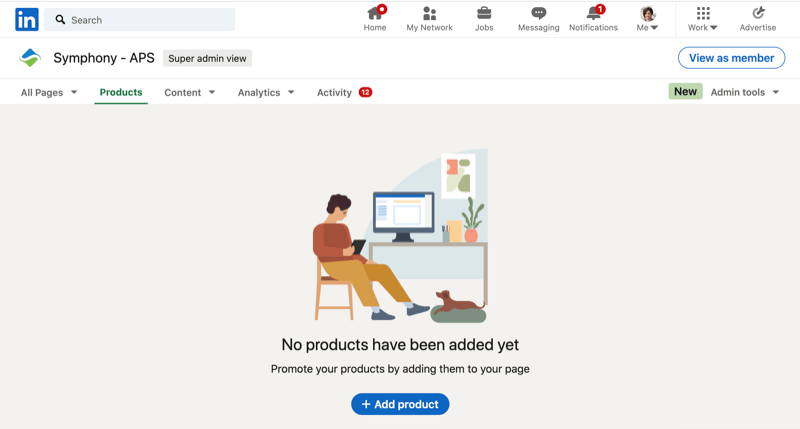 In the Add Product window, enter a name for your product. Note that once you've added your product, you can't change the name.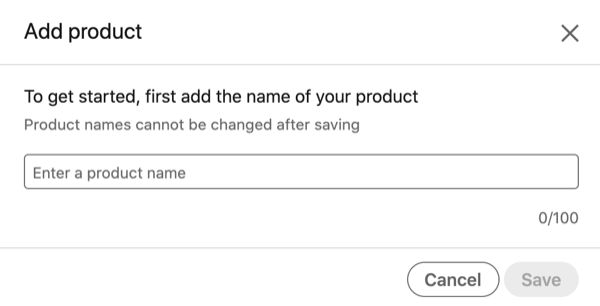 #2: Add or Edit Your Product Details
Next, you'll be prompted to enter details about your product. The required fields you need to complete are the product category, call to action (CTA), and product overview.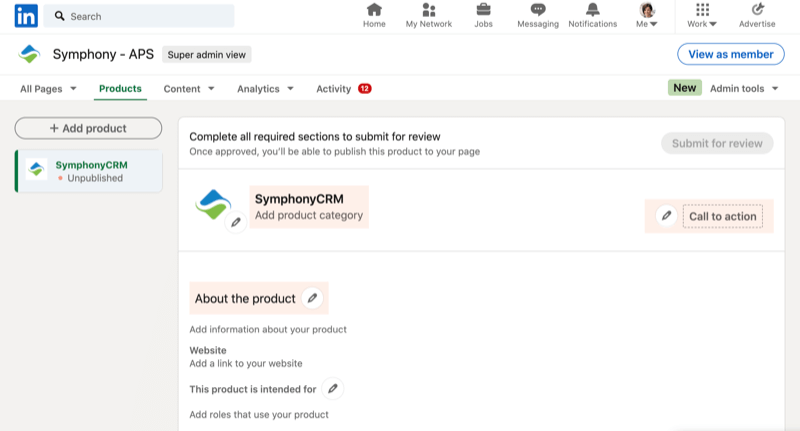 Note that after receiving feedback from the community, LinkedIn decided to speed up the rollout of product pages by creating them for some businesses based on existing data from the company's website and LinkedIn platform. If your page has products already listed, you can update the product description and information.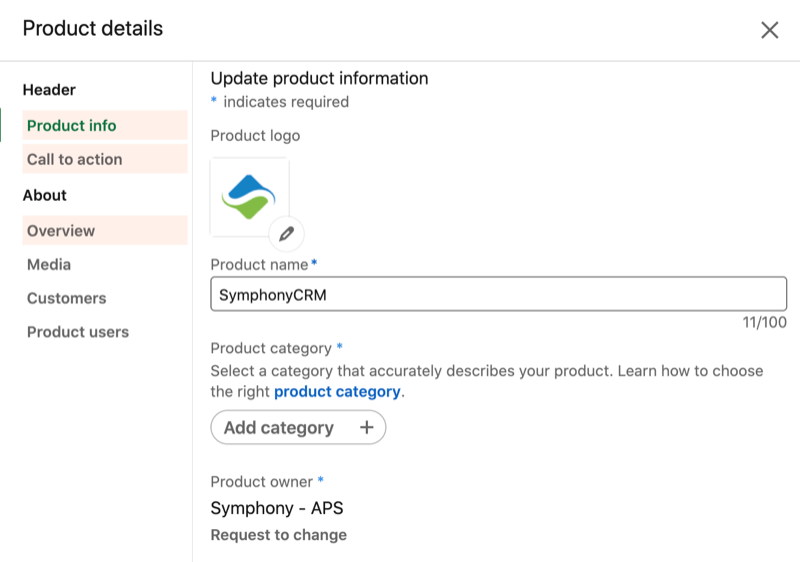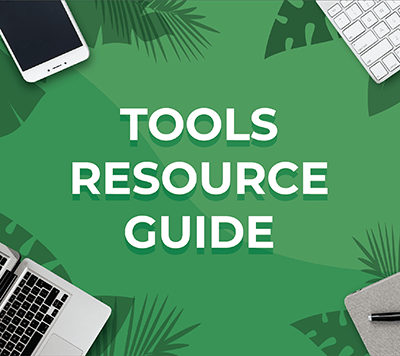 Looking for something to make your life easier?
Discover the tools we recommend to drive engagement, save you time, and boost sales across your entire marketing funnel or business.
Whether you need help planning content, organizing social posts, or developing your strategy, you'll find something for every situation.
FIND YOUR NEXT FAVORITE TOOL
For the product category, select the category that's the best fit for your product. You can choose from more than 500 categories, ranging from Accreditation Management Software to Zero Trust Network Access (ZTNA) Software.
#3: Choose a Call to Action and Landing Page URL
For the CTA button, your options are Download Now, Get Started, Request Demo, Try Now, Contact Us, and Learn More. After you select your CTA, type in the URL for your landing page.
You can see a preview of what your CTA will look like on your page in the product description box.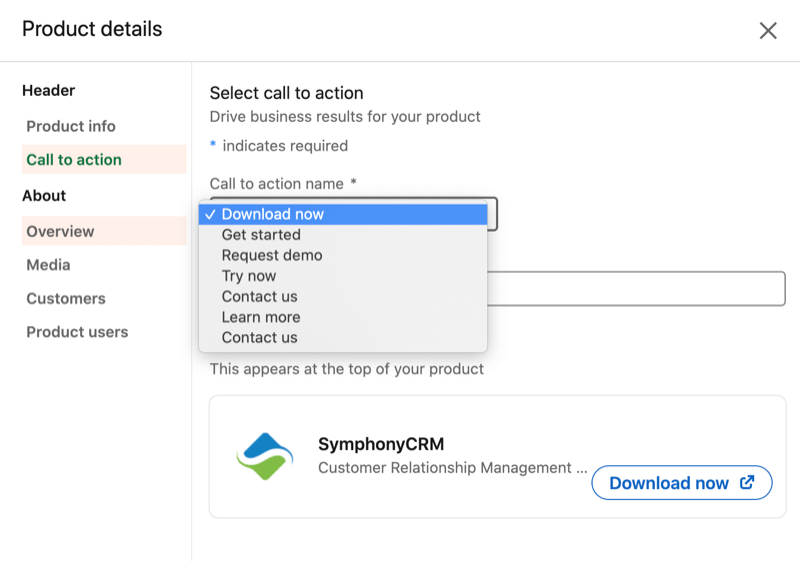 #4: Add Media to Highlight Product Features
The Media section lets you add a mix of video and images highlighting product features. This section is optional.
You can embed video from Vimeo or YouTube, upload a video, and upload images. For images, the minimum size is 1128 x 376 pixels. For video, LinkedIn recommends a 16:9 aspect ratio and the file size can't exceed 5GB.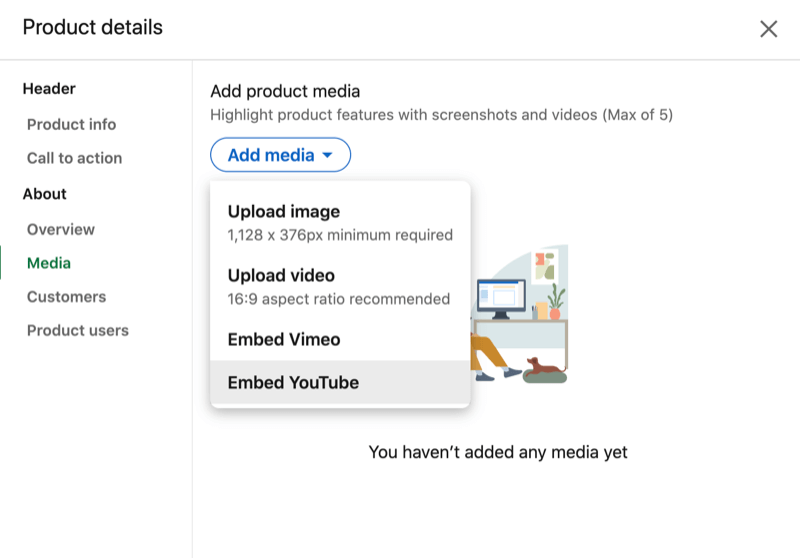 As a best practice, LinkedIn recommends adding three videos and two images and keeping your videos under 3 minutes.
Consider sharing a brand video for people who are unfamiliar with your business, and product demo and customer testimonial videos for those who are aware of your brand and exploring the products you offer. Make sure you add captions for viewers who are watching with the sound muted.
For images for a product page, select images that showcase your product. For software products, this could be an image of your dashboard or app home screen.
#5: Feature High-Profile Customers That Use Your Product
On your LinkedIn product page, you can add up to 21 customers who have used your product. For this purpose, LinkedIn considers "customers" to be organizations and businesses. You can't add individual profiles. The customer must also have an existing LinkedIn company page.
If you serve a variety of industries and business sizes, add a mix of customers that reflect your target audience and scope. Be sure to get permission from customers before adding them to your spotlight section.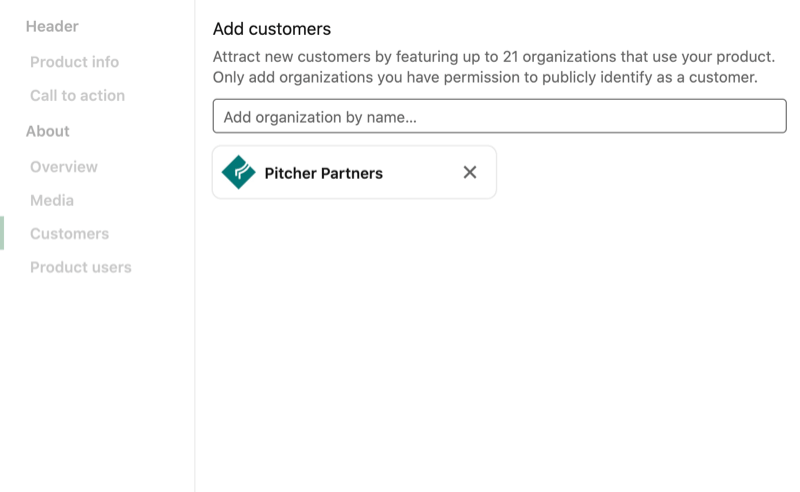 Note: If your company page has been added as a featured customer of another product page, you can request to remove it via LinkedIn Help.
#6: Submit Your LinkedIn Product Page for Review
After you complete the required fields, you must submit your product page for review by LinkedIn. This process can take up to 2 weeks.

Once your page has been approved, a Products tab will be added to your company page.
If you have more than one product page, LinkedIn members who visit your company page will see an alphabetical list of products available with a short summary of each one on the Products tab.
How to Dispute Customer Reviews on a LinkedIn Product Page
As a product page owner or admin, you can dispute customer reviews on your LinkedIn page. Here are three categories of comments and how LinkedIn will respond to them:
Slander/libel – for example, someone makes false accusations about your employees. LinkedIn will delete these comments.
Provably false – for example, a customer suggests your product doesn't work in a particular region, when in fact, it does. This will be deleted.
Biased/sponsored – for example, someone reports a comment because they believe the reviewer is being paid. LinkedIn says they won't "reasonably or consistently identify comments that fall into this category," and therefore won't take any action.
LinkedIn members can also report a review by clicking the three dots at the right-hand side of a review and choosing Report This Review.

Conclusion
One of the keys to a successful LinkedIn product page will be encouraging your customers to leave reviews and follow your product hashtag. LinkedIn recommends making product reviews a priority once you've set up your page.
You'll also want to keep an eye out for additional functionality coming to LinkedIn product pages. LinkedIn has a feature in the pipeline that will allow you to use lead generation forms on your product pages. Additionally, to help companies drive traffic to product pages, when someone leaves a review or says they're skilled in using your product, this will soon be appearing in the news feed.
What do you think? Will you set up a LinkedIn product page for your business? Share your thoughts in the comments below.
More articles on LinkedIn marketing:
Get Your FREE Course: Web3 for Beginners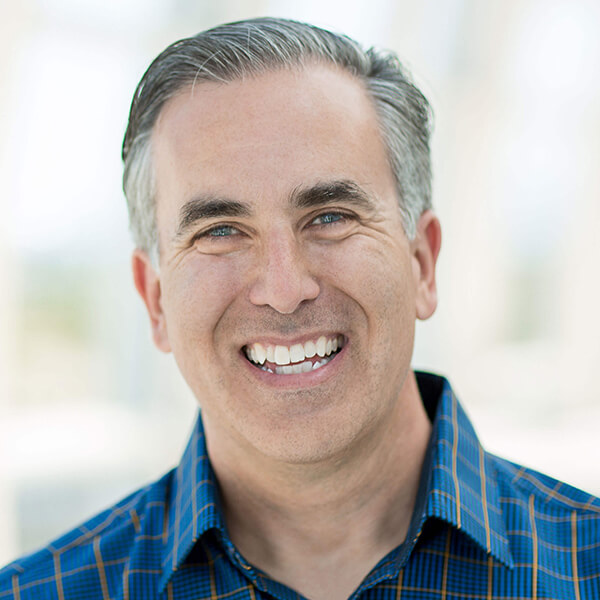 Curious about Web3, but don't know where to start or who to trust?

Introducing Web3 for Beginners, a course taught by Michael Stelzner, the founder of Social Media Examiner.

Learn the basics of Web3 and apply it to your business with this FREE comprehensive course.
CLICK HERE TO GET FREE ACCESS