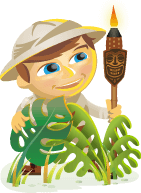 Do you need to make better strategic decisions? Wondering how to change your decision-making process?
To explore how to make better marketing decisions, I interview Jay Acunzo.
More About This Show
The Social Media Marketing podcast is an on-demand talk radio show from Social Media Examiner. It's designed to help busy marketers, business owners, and creators discover what works with social media marketing.
In this episode, I interview Jay Acunzo. Jay is the founder of Unthinkable Media and an expert on the production of docuseries and video marketing for B2B businesses. He's also a keynote speaker and the author of Break the Wheel: Question Best Practices, Hone Your Intuition, and Do Your Best Work.
You'll discover common causes for bad decisions and learn four questions that can result in better decisions.
Jay also explains why relying on best practices for guidance might not be in your best interest.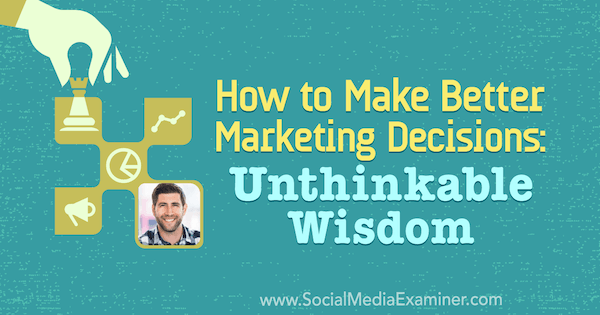 Share your feedback, read the show notes, and get the links mentioned in this episode below.
Listen Now
Where to subscribe: Apple Podcast | Google Podcasts | Spotify | RSS
Here are some of the things you'll discover in this show:
Making Better Decisions
Jay's Story
Jay says that even though he's always wanted to tell stories, he started out as a sports journalist for print publications in Connecticut. In 2008, he joined the in-house PR and communications department at ESPN. Working at ESPN showed him he could use his writing skills and creativity in a business context.
His next career move would've been to become a print columnist but he didn't think building a career in print was the safest move. So he left ESPN and moved to a digital media strategist position at Google.
He enjoyed the customer interactions and the culture at Google but still wasn't entirely happy there.
Jay recalls the moment when he realized he wanted to do something different.
He had hyped a particular video to a group of friends and was trying to show them the video, but first he had to get through a particularly frustrating pre-roll ad. The experience annoyed him quite a bit.
Jay then realized that he was part of the machine perpetuating that same experience for other viewers. He knew he didn't want to "be the ad," he wanted to be the content behind the ad.
So he left Google and led content teams for several startups including HubSpot and Venture Capital. During that time, he launched a podcast for the firm and the power of serialized content made a deep impression on him.
After 3 years, Jay branched out as a full-time speaker and maker of shows.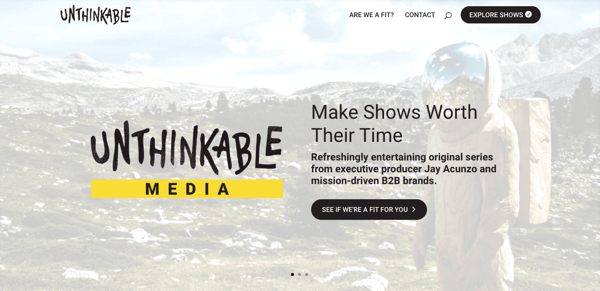 Now, 2 1/2 years later, he spends half of his time on the road speaking, and the other half creating podcasts and video documentaries with B2B clients.
Listen to the show to find out who one of Jay's first customers was.
When Should You Stay the Course or Try Something New?
Often, people look to the best practices of others in their industry to guide their own efforts. Unfortunately, finding best practices shouldn't be your goal. Your goal should be to find the best approach for you and your business—a path and a strategy that works well for you.
To expand on this, Jay shares a recent psychological study from New York University.
The study revealed that in stressful situations, people will often continue on with what they know has worked for others (purported best practices) instead of branching out on a unique path. Unfortunately, what worked for someone else might not work for you.
Jay says that to make better decisions, it's imperative to understand the context of your unique situation. Once you've outlined the context of your situation, you begin to view ideas, precedents, or best practices as possibilities rather than absolute answers or blueprints. You can then vet those possibilities against what you know to be true about your situation.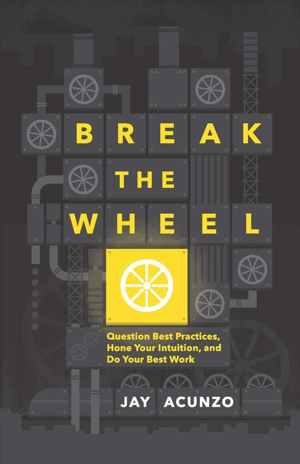 Jay wrote his book, Break the Wheel, to help people navigate this process by answering six questions.
Listen to the show to hear why Jay thinks it's more important to be an investigator rather than an expert.
The Three Ways Marketers Make Bad Decisions
Once you've done some research and found that something definitely needs to be changed with your marketing strategies, the first step is to identify what's been driving you to make poor marketing choices. This could be anything from a lack of data to being intimidated by new platforms or strategies.
There are three main ways marketers make bad decisions, or danger routes as Jay calls them.
Relying on Conventional Wisdom (a.k.a. Best Practices): It's common for people to make decisions based on conventional wisdom. In the same way, marketers often trust tried-and-true strategies that have been proven to work for others, hoping for similar results in their own marketing. Making decisions based on these best practices can be dangerous because it focuses on what's worked for others in a general sense. Each business and audience is different, and general best practices don't take the unique variables of your own situation into account.
Relying on New Trends: These decisions still focus on adopting a touted best practice. Instead of choosing a tried-and-true practice, though, you adopt the latest marketing trend or hack that others say will change the world of marketing. Sometimes the newest trend isn't nearly as effective as it may have seemed at first. The new tactic might work in general, but you don't operate in generalities. New doesn't always mean right, and right doesn't always mean right for you.
Relying on Reactions: Marketers most often make this type of reactionary decision when they're stressed and tackling a lot. For example, a marketing blog you read says Facebook is dead so you decide to stop all of your Facebook marketing. As Jay explains, it's a decision-making process based on tactic over strategy, and it rarely yields good results. You bounce from action to action. As you continue to see repeated failures, you're more likely to feel powerless and continue to make reactive decisions. This behavior is known as pike syndrome.

Jay goes on to explain how cultural fluency can also contribute to making poor decisions. Cultural fluency refers to behavior in which we go with the flow, we fall back on the way things have always been done.
Cultural fluency comes into play when you're in a routine that makes it easy to make mindless decisions because things unfold as you've come to expect. Things are comfortable, so you take the easy route rather than taking new context or information into account.
But if even one detail changes—say a deadline shifts or a new goal is introduced—your brain snaps out of that mindless rut. Suddenly, you're presented with an opportunity to make a critically informed decision.
To assess whether cultural fluency is adversely affecting your decisions, ask yourself these questions:
"What are my constraints? What's keeping me from doing things differently or reaching new levels of success?" In many cases, introducing a new constraint can actually benefit marketers and require them to approach things differently.
"Can I expand?" This is crucial to assessing whether you have the resources and support to try something new.
Jay cautions that you don't need to automatically throw out the playbook of best practices. You can use them as a starting guide if you think certain strategies could work for your audience, but the key is to make adjustments as needed until you discover how to make those practices work best for you and your audience.
Listen to the show to learn more about pike syndrome and cultural fluency.
How to Make Better Decisions
Jay says the secret to making better decisions is to ask better questions.
Understanding how to ask the right questions of yourself and your teams means you won't make a decision based on what someone else is recommending or doing. You'll make a decision based on the evidence gleaned from your own situation.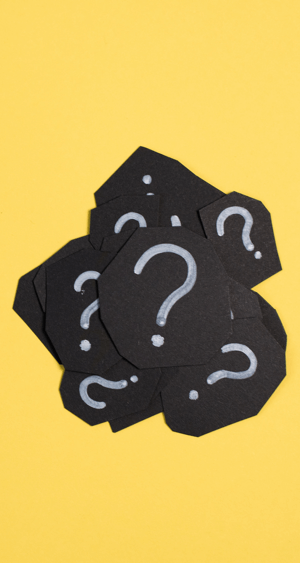 Jay shares two questions that will help you recover from or avoid pike syndrome.
What is the principal insight about my customer?
Answering this question reveals what your customer is looking for when they complete a purchase.
Imagine you're a marketer and your job is to sell pillows. Most marketers will build the following messaging: "We sell pillows. We sell a better pillow than anyone else. Here are the features of that pillow."
But when a customer buys a pillow, what they really want is a better night's sleep. That's your principal insight.
To find what your customer wants, talk to them directly.
Who are my true believers?
Answering this question identifies a small number of people who react to your brand or product in a big, positive way.
All too often, marketers get caught up in chasing big reach numbers. The trick to modern marketing, Jay says, is to focus on resonance first. Create resonance and reach will follow.
When you test new marketing tactics or strategies, you shouldn't measure performance against what you've done in the past. Instead, look to see if what you're doing is producing passionate responses from excited audience members.
If you can't identify true believers, you likely aren't on the right path and should consider new approaches.
Listen to the show to hear Jay share a study done by a psychologist at DePaul University illustrating cultural fluency.
Putting It All Together With Aspirational Anchors
At this point, you've asked the right questions to clearly understand yourself and your team, your customer and your audience, your resources and constraints. You can use this as a decision-making filter to discern whether any idea, best practice, or new trend is right for you.
But no one incorporates change without a reason. Change is introduced to help you reach a goal or aspirational anchor.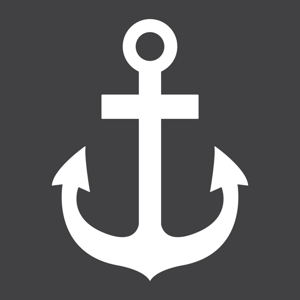 Most marketers focus on setting specific, measurable SMART goals. These might include goals like "Increase Facebook followers by 15% within the next 3 months."
While goals can be helpful to assess progress, they can be limiting if they intimidate you into staying the course and shying away from change.
It's important to combine your goals with aspirational anchors. Aspirational anchors outline the goal you want to accomplish and the behavior that needs to change to accomplish it. You can't expect new results with the same strategies, after all, and aspirational anchors will help you focus on the how.
When Lisa Schneider joined Merriam-Webster's Dictionary as the chief digital officer, the company was automating their Twitter account with two tweets a day. In the morning, a tweet would share the word of the day, and in the evening, a quiz would be tweeted but no one knew why the team was relying on this process. Hello, cultural fluency.
Even though the internal team was funny and witty, the tweets were bland and predictable. This realization provided context that urged Lisa to try something new.
Rather than setting a traditional goal to grow followers or engagement by a certain date, she decided to launch a new campaign to show the world how fun and engaging the people at the company were.
They famously created content around topics the staff was passionate about; for instance, a Memorial Day post that asked (and answered) whether hotdogs can be classified as sandwiches. The content was entertaining, relevant to the audience, and played to her team's strengths.
Have a great #MemorialDayWeekend. The hot dog is a sandwich. https://t.co/KeNiTAxPAm

— Merriam-Webster (@MerriamWebster) May 27, 2016
When Schneider first came to the team, they were relying on a best practice to regularly post on social media. By taking advantage of the fact that the team was hilarious and witty, and focusing on the aspiration of sharing that wit, the team grew their following by 6,000% and their press mentions by around 7,000%.
Listen to the show to hear more about aspirational anchors.
Discovery of the Week
This week's discovery is an emoji builder by @phlntn.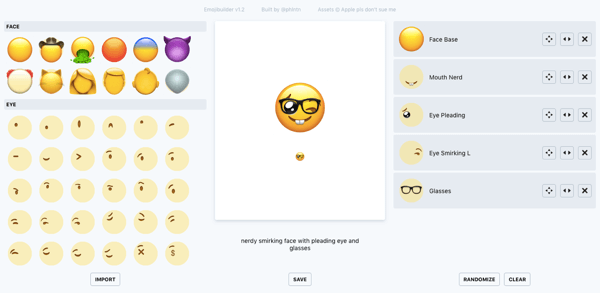 You can customize everything from the face to the accessories to create a distinct emoji you can use for your marketing campaigns.
This tool creates a PNG file of your design so it's not a true graphic emoji, but it can still be used in your marketing messages. For example, the image can be overlaid onto other images with tools like Photoshop.
The emoji builder is a free, web-based tool.
Listen to the show to learn more and let us know how emoji builder by @phlntn works for you.
Key takeaways mentioned in this episode:
What do you think? What are your thoughts on making decisions? Please share your comments below.