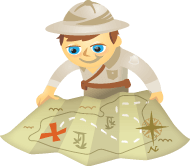 Do you have a Facebook page for your business?
Want to be sure your page isn't disabled (or worse, shut down) for noncompliance with Facebook's Terms?
In this article, you'll discover four tips to keep your Facebook page in line with Facebook's Terms.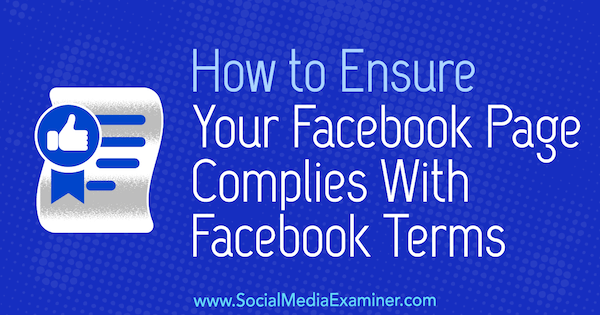 #1: Name Your Page Accurately
Setting up a new Facebook page can be daunting, but first and foremost, you want to make sure your page name (and corresponding Facebook web address) reflects your business and what you'll be posting on the page.
Facebook has a few basic rules about page names:
Your name can't be purely generic (e.g., "The Flower Shop").
It has to be grammatically correct.
It can't be too wordy or 'superfluous' (Facebook's word).
It can't be misleading or violate someone's rights.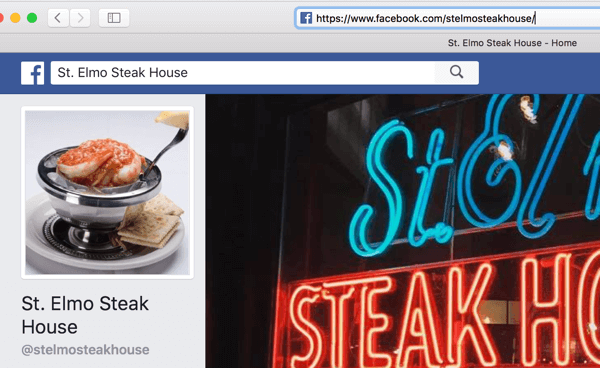 Picking a business name in general can be a stressful task, so keep it simple when naming your Facebook business page. If possible, just name it after your business (or yourself). If you decide later to change your page name, it can't be a substantial change, so keep that in mind.
#2: Have a Privacy Policy in Place if You Collect Data
Facebook requires that if you're collecting any personal data from your page through a call to action (such as email addresses for your mailing list), you need to provide notice to users and have a privacy policy in place.
A privacy policy is basically a disclosure document that informs (and therefore protects) users. It's a statement you're making to visitors to your website about how you gather information about them and what you intend to do with it. Not to mention that it's legally required in most countries.
In general, anyone with a website that collects any type of data needs a privacy policy. Through their Terms, Facebook is basically saying that if you send someone to your website from Facebook and collect their email, you'd better have a privacy policy posted.
Such language can be found several times throughout Facebook's Guidelines, including the Statement of Rights and on Facebook Page Terms. Having a privacy policy on your website is a no-brainer these days. Include your privacy policy in your footer, and anywhere you're collecting email addresses or other personal information.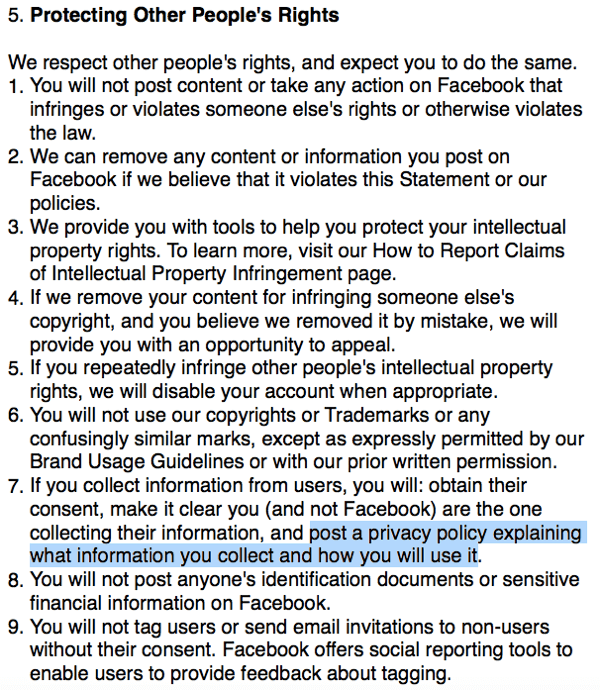 So what goes in a privacy policy? Well, a privacy policy for your website should state that you won't share/sell/trade email addresses or personal information that you collect with other third-party sites.
It should let users know if you use "cookies" or other tracking signals, and there are some requirements about marketing and collecting personal information from children younger than 13 years old. Most countries have such laws, including the U.S., Canada, and members of the EU.
Put Google Analytics to Work for Your Business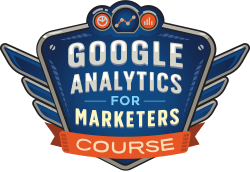 Ever thought, "there's got to be a better way" when it comes to tracking your marketing activities? Are you forced to make decisions based on limited data? With the right training, you can use Google Analytics to measure all of your marketing efforts with certainty. You'll stop the leaks in your ad spending, justify your marketing spend, gain the confidence you need to make better marketing decisions, and know what's working at every step of the customer journey. Let the world's leading analytics pro show you the way. Check out our new Google Analytics for Marketers course from your friends at Social Media Examiner.
LEARN MORE - SALE ENDS DECEMBER 1ST!
Not having a privacy policy can land you in hot water legally with Facebook and other platforms such as Google. So the bottom line here is, if your Facebook page is linking to your website to collect emails or get Facebook users to sign up for your mailing list, make sure you have a privacy policy in place.
#3: Don't Imply That Facebook Endorses Your Promotions
A great way to get your business out there is to use your page for promotions like contests or sweepstakes. Facebook allows this, but they also make one thing clear: Keep them out of it.
Facebook requires that for any promotion you run, you must:
Ensure that each participant releases Facebook.
Acknowledge that your promotion is in no way connected with Facebook.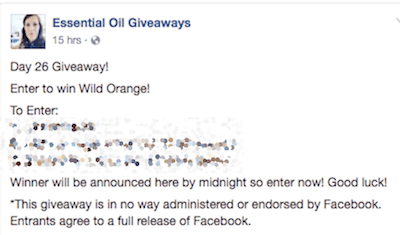 Running a promotion, contest, or giveaway on Facebook is great for sparking interest in your business or product. You just need to make sure that you follow the Facebook Terms, including having 'official' rules, terms, or restrictions, and that you comply with any regulations or rules about the prizes you may be giving away.
Head over here for other tips on how to run a successful contest on your page.
#4: Observe Copyright at All Times
Sometimes it can be tough to figure out who sees what on Facebook, but it's clear from the Page Terms that content on your page is public to anyone who can see it.
Additionally, there are strict terms ensuring that your cover photo isn't misleading and that it doesn't infringe on anyone's copyright.

So when you create your cover photo, make sure you use images that you have the legal right to use.
To ensure you aren't infringing on another person's copyright, double-check the license requirements for any stock photos you may be using, obtain permission if you use someone else's photo, or simply use your own images.
Conclusion
We all know the reach of Facebook and how vital it can be to growing a business online. But we have to remember that Facebook is a business as well, and they have several policies in place to protect their users.
There are too many to cover here, but it's in all of our best interests to take some reading time. Facebook has more than 10 policies ranging from data to advertising to how to report copyright infringement.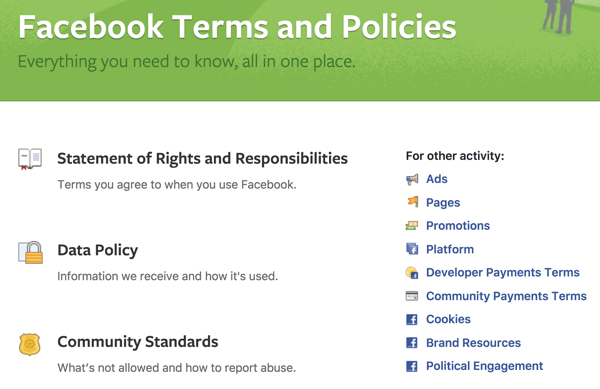 Trying to dissect them all here would turn this article into a book. So as you build your business page and continue to use Facebook as a marketing tool, take a few hours to read through some of the other Terms.
Just having some of that knowledge could save you from an action by Facebook and keep your business and profile in good standing.
* Nothing in this article is intended to be legal advice and is for educational purposes only.
What do you think? Did this article help you avoid a misstep with your Facebook page? Share your thoughts and questions in the comments below.