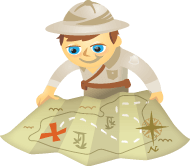 Do you run a local business?  Maybe a restaurant, coffee shop or retail outlet?  Do you want a fun way to encourage repeat traffic to your business?  Does the idea of your customers talking about your business to all their friends sound interesting? If so, you need to pay attention to Foursquare and Geotagging.
What is Geotagging?
Simply put, geotagging is the process of attaching geographical data (longitude and latitude) to photographs, videos, websites, status updates and even emails.  This geotagged data shows where the photos, videos, etc., were created or modified.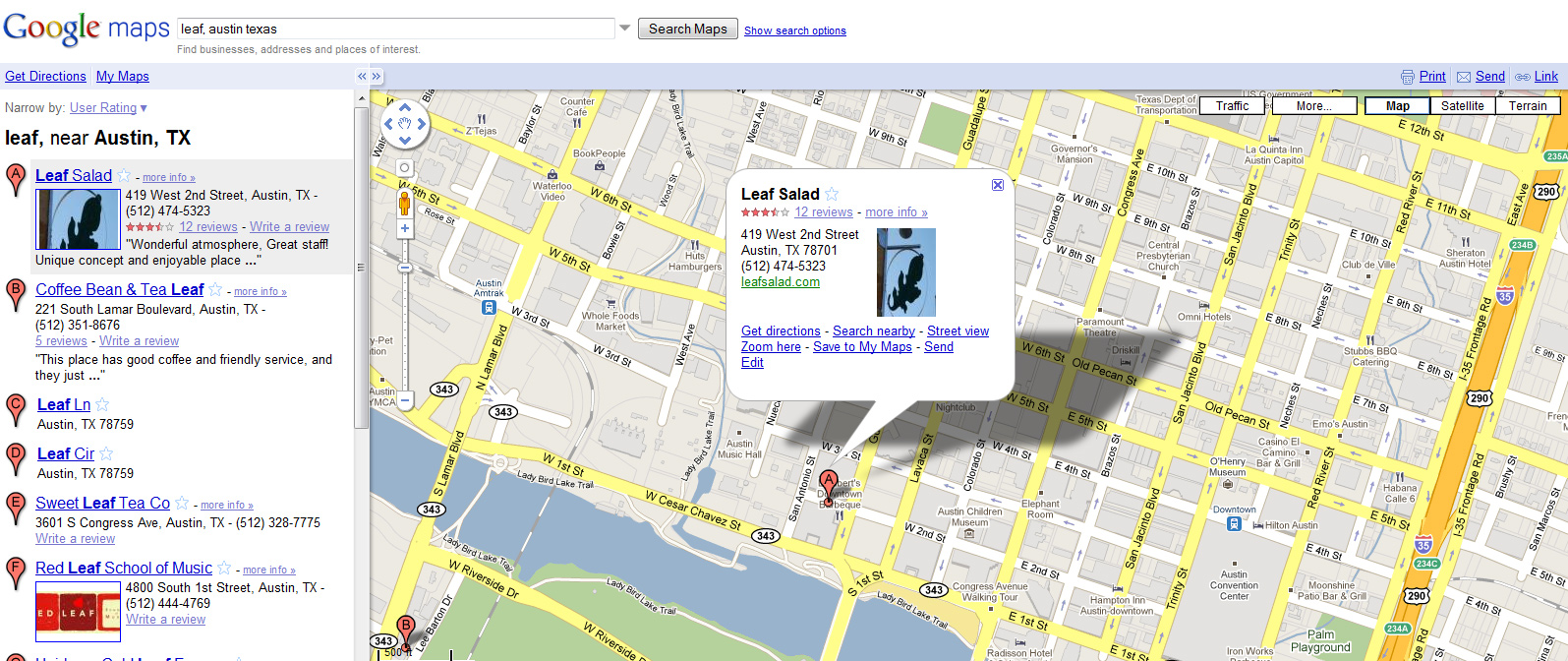 The technology originally started off as a feature, but entrepreneurs like Dennis Crawley and Naveen Selvadurai anticipated that geotagging would become a much bigger phenomenon. As a result, they created Foursquare with foundations based solely on geotagging.
What's Foursquare?
Foursquare is a social network fused with a game that anyone can play, from anywhere in the world. It allows people to "check in" to any location they visit. To play, all a person needs is a cell phone that can browse the internet (and a decent signal!).

Players are rewarded for their continued check-ins via a point scheme by acquiring badges and earning status ranks. For example, Foursquare will give the "local" badge to users who check into the same venue more than three times in one week. If that person checks into a location more than anyone else, they will become its Mayor.
Why People Love Using Foursquare.

People love a great game, and surprisingly, Foursquare is exactly that.
When you become the Mayor of a venue, it feels like a real accomplishment. It opens you up to added perks that only you are entitled to. You want to brag about it to your friends and networks. It becomes viral.
A pretty accurate rule of thumb for any business is this: Whatever people find fun and engaging is where your business should be.
Andrew McCormick summed it up perfectly in his article in Marketing Magazine:
"Brands support the service by offering deals to participants based, for example, on the number of times someone 'checks in' to their local branch.

The benefits for companies include increased footfall and the recruitment of a network
of brand ambassadors who will pass on recommendations to their friends and Twitter followers. Brands can also gather insights into the behavior of customers and what incites consumers to visit their stores."
Andrew didn't mention that Foursquare actually integrates with Facebook as well, so there's an even tastier proposition for pursuing a marketing strategy that incorporates social geotagging networks.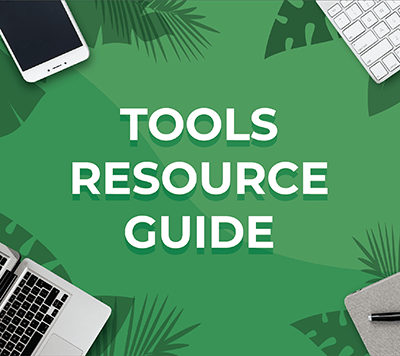 Looking for something to make your life easier?
Discover the tools we recommend to drive engagement, save you time, and boost sales across your entire marketing funnel or business.
Whether you need help planning content, organizing social posts, or developing your strategy, you'll find something for every situation.
FIND YOUR NEXT FAVORITE TOOL
Why You Should Use Geotagging With Your Marketing Strategy
Foursquare is great for generating a buzz around your brand. You can showcase your offers to a wider audience through viral sharing. It also incentivizes people to visit your business, which leads to buying your products/services.
You should take Internet-based games like Foursquare seriously—they are big business.
Get Your FREE Course: Web3 for Beginners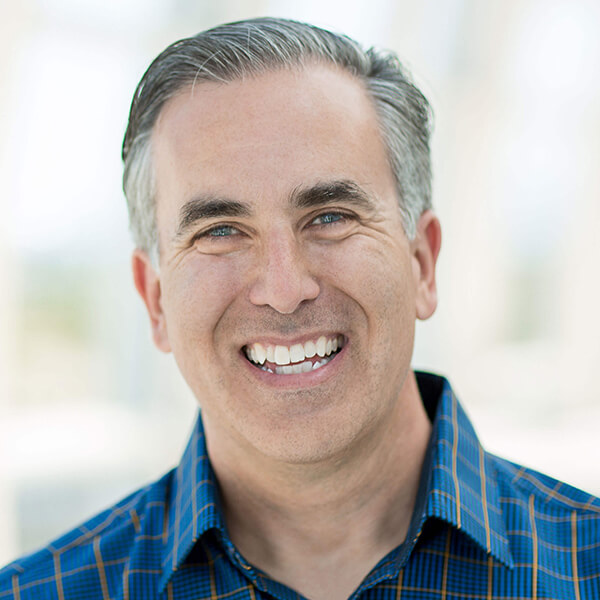 Curious about Web3, but don't know where to start or who to trust?

Introducing Web3 for Beginners, a course taught by Michael Stelzner, the founder of Social Media Examiner.

Learn the basics of Web3 and apply it to your business with this FREE comprehensive course.
CLICK HERE TO GET FREE ACCESS
For example, according to Technology Talks, in 2009, Zynga earned $145 million in less than 6 months as a result of their flagship Facebook game, Farmville.
Foursquare is growing at a steady rate with a user base of around 150,000 people and it's definitely gaining momentum with new deals and partnerships…
Who's Already Leveraging This Geotagging Service?
Recently, Foursquare teamed up with movie producers to promote movies like Valentine's Day.  Also department stores like Debenhams and fast-food businesses like Domino's Pizza are now partnering with Foursquare to offer added perks to regular customers.
This is why you need to be thinking of ways you can implement geotagging into your marketing strategy—you should be aiming to get a piece of the action while it's still buzzworthy and free.
A 5-Step Action Plan for Implementing Foursquare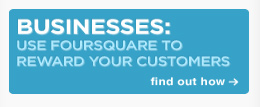 Find the button above on the Foursquare home page to register your business. Click it and follow the onscreen instructions. It's a very simple, quick process (you don't need to register to create incentives as you'll see, but if you do your offers appear on the website and mobile apps).
Create materials that advertise your participation with Foursquare such as posters for your storefront and for the walls inside.
Advertise your participation on your website, blog, Facebook and Twitter profiles and other social networks.
Engage with Foursquare users who visit your business. Thank them for playing and let them feel noticed and appreciated.
If you're serious about engaging your users, you could mention the Mayor each month on your website or blog and maybe even offer added perks.The key is in creating loyal, avid fans who will represent your brand when you're asleep. If you do this successfully, the return on investment should far overshadow the prizes you offer as incentives.
What if I Don't Sell Location-based Products or Services?
You could even take it a step further and create working relationships with businesses that complement your product or service. For example, if you have a continuity product or service like web hosting, why not approach a local computer store and organize an offer whereby the Mayor gets a 15% voucher off the monthly premium hosting package?
This way, even if the store wants to sweeten the deal and serve up its own perks as well, it could still leverage your service to make a recurring commission from any customer it refers for you.
It's a Win-Win Situation.
Even if you don't have a continuity product or service, or you feel that what you have wouldn't sell on this platform, you can still learn from businesses like Foursquare.
Geotagging is just a vehicle that Foursquare taps to achieve success. Ingredients that matter are engagement, compulsion and loyalty, among others, which gently guide users into the sales funnel.
If you can replicate the same sentiment that Foursquare users feel when they interact with the service, there's absolutely no reason why you can't have the same success.
Do you think there's potential for your business to offer perks to customers through Foursquare? What are your thoughts on this new marketing strategy? I'd love to hear your comments below!
Get Your FREE Course: Web3 for Beginners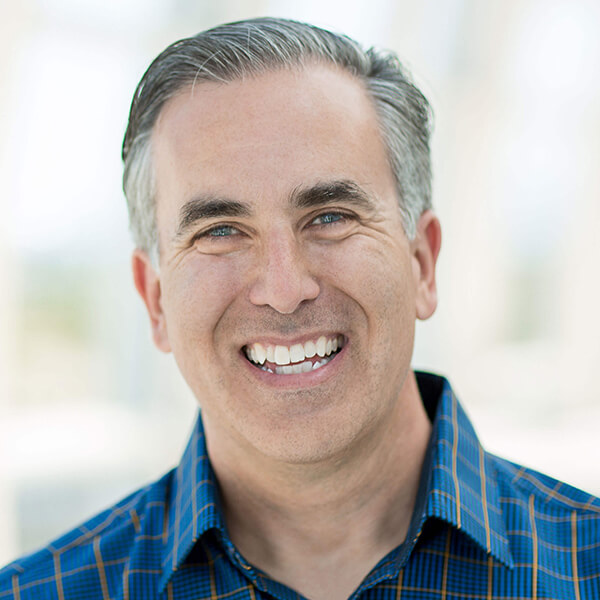 Curious about Web3, but don't know where to start or who to trust?

Introducing Web3 for Beginners, a course taught by Michael Stelzner, the founder of Social Media Examiner.

Learn the basics of Web3 and apply it to your business with this FREE comprehensive course.
CLICK HERE TO GET FREE ACCESS