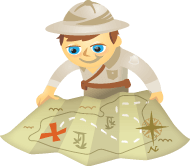 Is video a part of your marketing?
Wondering how to best tailor your videos for the top social networks?
When you play to each social network's audience's expectations, your video will get more views and engagement.
In this article, you'll discover how to optimize your video for better performance on YouTube, Facebook, Instagram, and Twitter.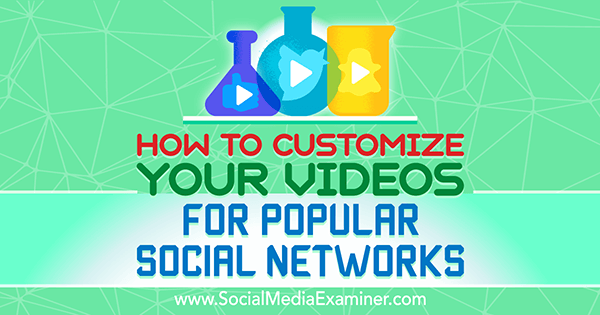 Why Customize Video Files for Native Upload?
If you've created a video for YouTube, you might be wondering if you could simply upload that same video file to all of your social networks. After all, Facebook, Instagram, and Twitter now offer native video uploads.
Although it will take a bit more work, you'll get better results if you customize your video for each platform. Each social network has different height and width ratios and its own approach to driving engagement and viewership. For example, Facebook and Instagram videos mostly play without audio, so you might want to add on-screen text to your video to grab your audience's attention in the news feed.
Here's how you can tailor your video for the four top social networks.
#1: Talk to People on YouTube
People often come to YouTube via a Google search for how to do something. Often this leads to people searching and clicking related content within the YouTube platform.
For this reason, evergreen business content does well on YouTube. The platform makes these kinds of videos more visible in areas such as suggested videos and search. To maximize the visibility of your YouTube video, be sure to optimize (and re-optimize) metadata, thumbnails, and playlists.
On YouTube, you need to capture viewers' attention within the first few seconds to get them to continue watching. YouTube videos with just text on the screen and background music don't do as well as those with narration. As in the video above, it can be effective to show a person speaking into the camera in the first few seconds, quickly telling viewers why they should watch the video.
You can upload almost any video to YouTube in any format, and it will automatically adjust to the viewer's Internet speed to play properly. YouTube prefers videos in the 16:9 aspect ratio, essentially the standard HD dimensions. Videos with other dimensions will have black bars on the sides or top and bottom to fit the 16:9 player size.
You can upload videos up to 128GB in size, but that's far too large to be practical and would take forever to upload. A file size of about 1GB should be fine for almost any video.
As for length, any YouTube account can upload videos up to 15 minutes long, but if you verify your account, you can upload longer videos. A basic rule of thumb for video length is to avoid going on so long that viewers get bored and leave.
🌟 Ready to Supercharge Your Social Marketing Strategy? 🌟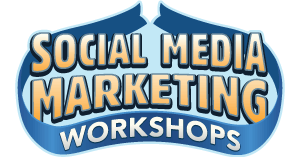 Struggling with your social marketing? You're not alone. The solution? The Social Media Marketing Workshops!

During these live 2 hour deep-dive workshops, you'll discover what's working now on Instagram, Facebook, TikTok, YouTube, and LinkedIn. Skyrocket your engagement, broaden your reach, and amplify your sales.

Become the marketing hero your company and clients need—without leaving your home!
🔥 Save $650 on an All-Access Ticket! Sale Ends Friday! 🔥
GET YOUR TICKETS NOW
#2: Pull Viewers in on Facebook
On Facebook, viewers might organically see videos in their feed if they've liked a page, if a friend shares the video, or if they've been targeted with a sponsored video. When you share video on Facebook, you don't get 5 seconds to capture viewers' interest, as you might on YouTube. Instead, you have about 1 second to keep them watching.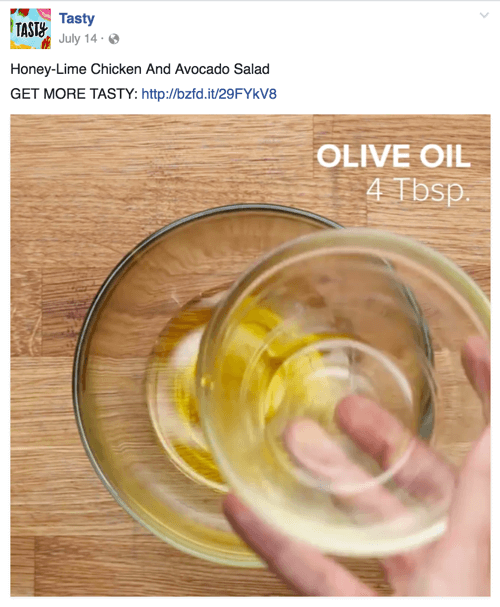 Facebook accepts the 16:9 aspect ratio and most other dimensions of video, including the square format made famous by Instagram. More than half of Facebook's users are on mobile, so rather than add black bars to a square video to make it fit the 16:9 aspect ratio, Facebook enlarges it to fill the space on the mobile feed. Because it commands more mobile screen space, a square video is more likely to be watched.
Facebook video always starts on mute unless users opt in to audio or select the video on mobile. Because 85% of all Facebook videos are watched without sound, use on-screen text plus powerful imagery to grab your audience's attention. People should know what your video is about without ever hearing the audio.
If your video includes an audio voiceover or people talking, always upload a custom captions file. Facebook has started to transcribe audio for its ads, but it's best to double-check that the text is accurate. While custom closed captions are great for YouTube because they improve SEO, they're essential for Facebook if you want to communicate anything in depth.
Like YouTube, you should upload a custom thumbnail for your Facebook video. The thumbnail appears before and/or after the video in different situations on mobile and desktop.
Here's a good short Facebook Super Bowl ad from Budweiser. It gets right to the point with images and text, and works well without audio or with the upbeat soundtrack. As with all Facebook videos under 30 seconds, the video loops automatically.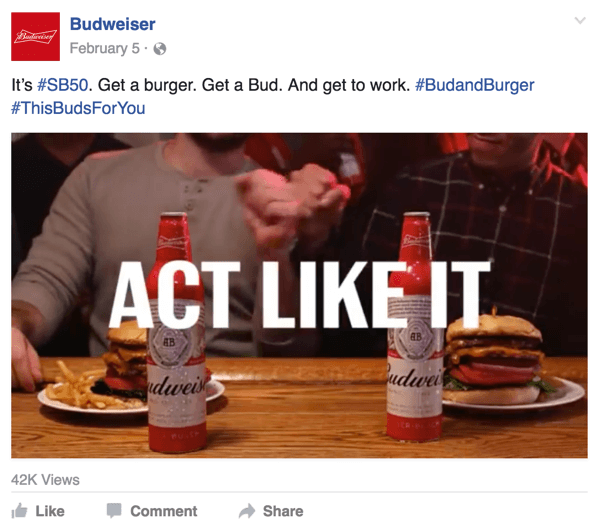 Tech-oriented clothing manufacturer SCOTTeVEST shows that you can demonstrate features silently using text on Facebook. However, this video might be even more effective if they clipped off the first 10 seconds of branding and started with "Can Your Gear…."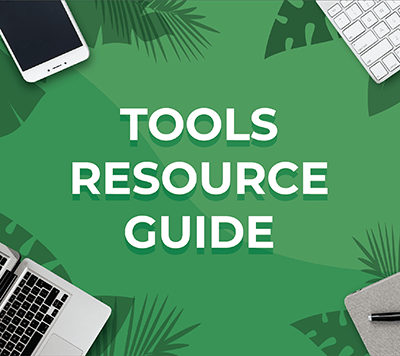 Looking for something to make your life easier?
Discover the tools we recommend to drive engagement, save you time, and boost sales across your entire marketing funnel or business.
Whether you need help planning content, organizing social posts, or developing your strategy, you'll find something for every situation.
FIND YOUR NEXT FAVORITE TOOL
Facebook video can be up to 2 hours in length and file sizes can be up to 4GB with a frame rate of up to 30 fps. The recommended maximum resolution is 1280 x 720.
#3: Focus on the Action on Instagram
Like Facebook, Instagram videos are shown in the news feed and autoplay with the audio off. Videos that appear in the mobile feed don't have an accompanying play button or video scrubber, so viewers can either watch or scroll past them. For this reason, you need to make every second count.
Because Instagram is a mobile-first platform, your videos should show the action close up. This Instagram video of BMX bike tricks from viral aggregator Jukin Video is amazing, but on a small mobile screen it can be hard for viewers to feel close to the action.
If Jukin had re-edited the video to be square and a bit tighter, like this BMX video from Red Bull, it may have gotten even more views, likes, and shares.
Instagram videos can be up to 60 seconds long. Otherwise, the platform's requirements are similar to Facebook's.
#4: Address Audience by Device on Twitter
It's not clear yet whether Twitter's new algorithm emphasizes native video over shared YouTube videos. But it's important to know that this could happen at some point.
For now, it's probably easiest to share a native YouTube video on Twitter using the YouTube URL. However, native Twitter video is still a good option and is very sharable on the platform.
Twitter native videos autoplay silently unless viewers click on them. On desktop, native videos may have black spaces to fit the screen in some orientations, but on mobile, they fill the screen when viewers click on them. So if you expect your audience to be mostly mobile, consider a vertical video orientation (much like Snapchat's) for your Twitter native video.
You should also use a text-on-screen approach for your video. In the following video, NowThisNews uses the same text that they use on Facebook and Instagram.
This underwater microscope is helping scientists see the tiniest creatures in the darkest parts of our oceans https://t.co/968xvcgJsA

— NowThis (@nowthisnews) July 14, 2016
However, if people view this video on desktop, the Twitter video play scrubber can get in the way of reading the text.
Twitter has recently expanded the length of native videos to 140 seconds. The platform can accept a resolution of 1920 x 1200 (or 1200 x 1900) and up to 40 fps. Videos can be up to 512MB in size. Here are the complete specs.
If you provided your credit card to set up a Twitter Ad account, you can upload video up to 10 minutes long. This longer video does not have to be part of an ad, but you must upload it via the Twitter Ads area.
Conclusion
Each social network has its own video requirements, and each audience has different expectations for content. If you want to share a video on multiple networks, customize and upload a version of your video for each specific platform.
What do you think? How do you optimize your video for these social media platforms? What tips can you offer? Please share your thoughts in the comments below.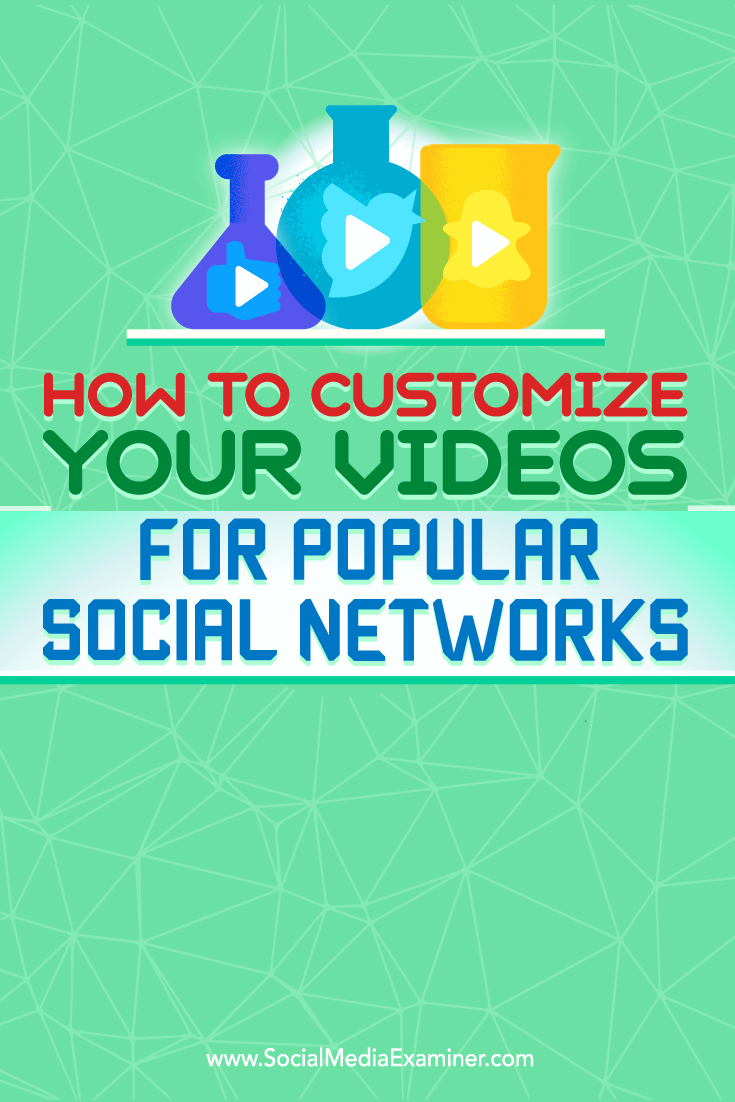 Get Your FREE Course: Web3 for Beginners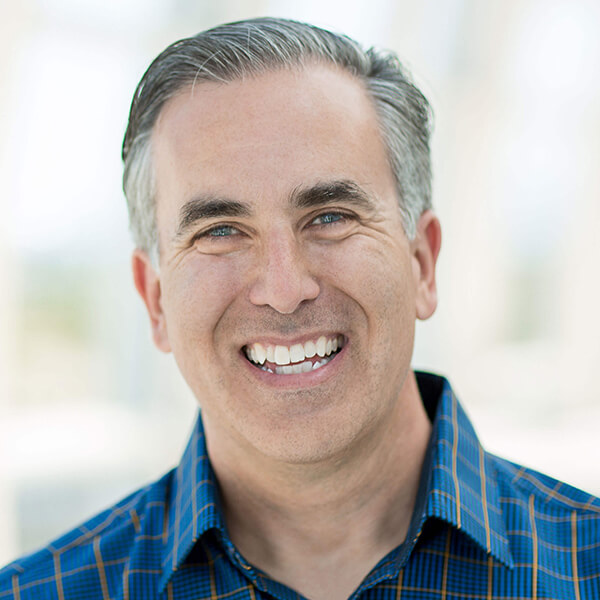 Curious about Web3, but don't know where to start or who to trust?

Introducing Web3 for Beginners, a course taught by Michael Stelzner, the founder of Social Media Examiner.

Learn the basics of Web3 and apply it to your business with this FREE comprehensive course.
CLICK HERE TO GET FREE ACCESS